The daily tasks of caring for someone who has been diagnosed with malignant mesothelioma can be overwhelming. Besides dealing with your own emotions, fears, and uncertainties, you will find yourself responsible for many daily tasks, managing appointment schedules, remembering medications and treatments, dealing with both medical and legal professionals, bathing and feeding your loved one, and managing their financial affairs. All of these responsibilities are accompanied by dealing with the realization that you and your family's lives are forever changed. It is important to understand that caregivers will understandably feel occasionally frustrated, lost and burned out.
It is vital for caregivers to find support for themselves and take care of their own needs while caring for a loved one. The quality of the care that someone can provide will be affected when they feel tired and overwhelmed. There are many places caregivers can turn to find support and actions to take that can reduce the risk of being overextended and becoming ill.
Five Things Caregivers Should Do
Find a support group
Family and friends mean well and can be a great comfort, but there is no substitute for the experience, advice, and support one can find in others who are dealing with the same issues. Mesothelioma support groups are available online and locally, depending upon location. Check with an oncologist for referrals, or, if pursuing a legal mesothelioma claim, check with a mesothelioma lawyer for any resources their office may provide.
Support Group for Patients & Families
Our monthly online support group helps patients and families cope with the effects of mesothelioma.
Sign Up Now
Take time off when available
Even a few hours away from the house can help lift your spirits when life becomes overwhelming. Health insurance, including most publicly-funded health care plans, often includes coverage for respite care so caregivers can take time off.
Take the time to eat properly
Good nutrition is far more important than most people realize. When your time is consumed with taking care of someone who is beset with mesothelioma, it is easy to forget to take care of yourself. Make healthy, nutritious meals for both yourself and your loved one. You will both find it much easier to cope with hardships when the body has all its nutritional needs met.
Find ways to reduce stress
Many choose to meditate, pray, read, exercise, or take a walk. Stress and anxiety are ever-present factors when dealing with a terminal illness. Find an effective method of dealing with stress and practice every day. Some people find relief in meditation or yoga. Some turn to prayer for spiritual support. Others find that something as simple as a daily 15-minute walk helps relieve the stress and anxiety they are experiencing.
Ask for help
It is not a sign of weakness to ask for help when feeling overwhelmed. It is even more valuable to be able to ask for help before reaching a breaking point. If friends and family are not available to help run errands or take your place for a few hours so you can get away, there are other resources you can access. Volunteer groups provide meals and daily visitors, and your cancer doctor or mesothelioma lawyer may be aware of many resources in your community that can provide respite and other services.
If you feel guilty about asking for help, remember that doing everything by yourself deprives others of a chance to serve. Very often, there are people in your life who want to help but do not know how. Let them know the help you need so they are better equipped to meet both the needs of you and your loved one.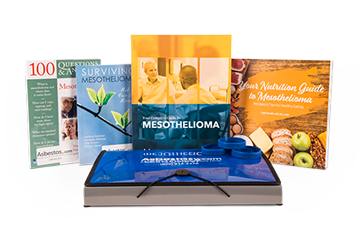 Did You Recently Become a Mesothelioma Caregiver?
Learn tips and strategies from real mesothelioma caregivers who are experienced with the disease.
Get Free Help Now
'Lean on Me' – An Inspirational Story by Lorraine Kember
For Lorraine Kember, becoming a caregiver was an easy decision. Her husband, Brian, was diagnosed with pleural mesothelioma after more than 30 years of marriage. Lorraine sold her retail business to care for Brian full time.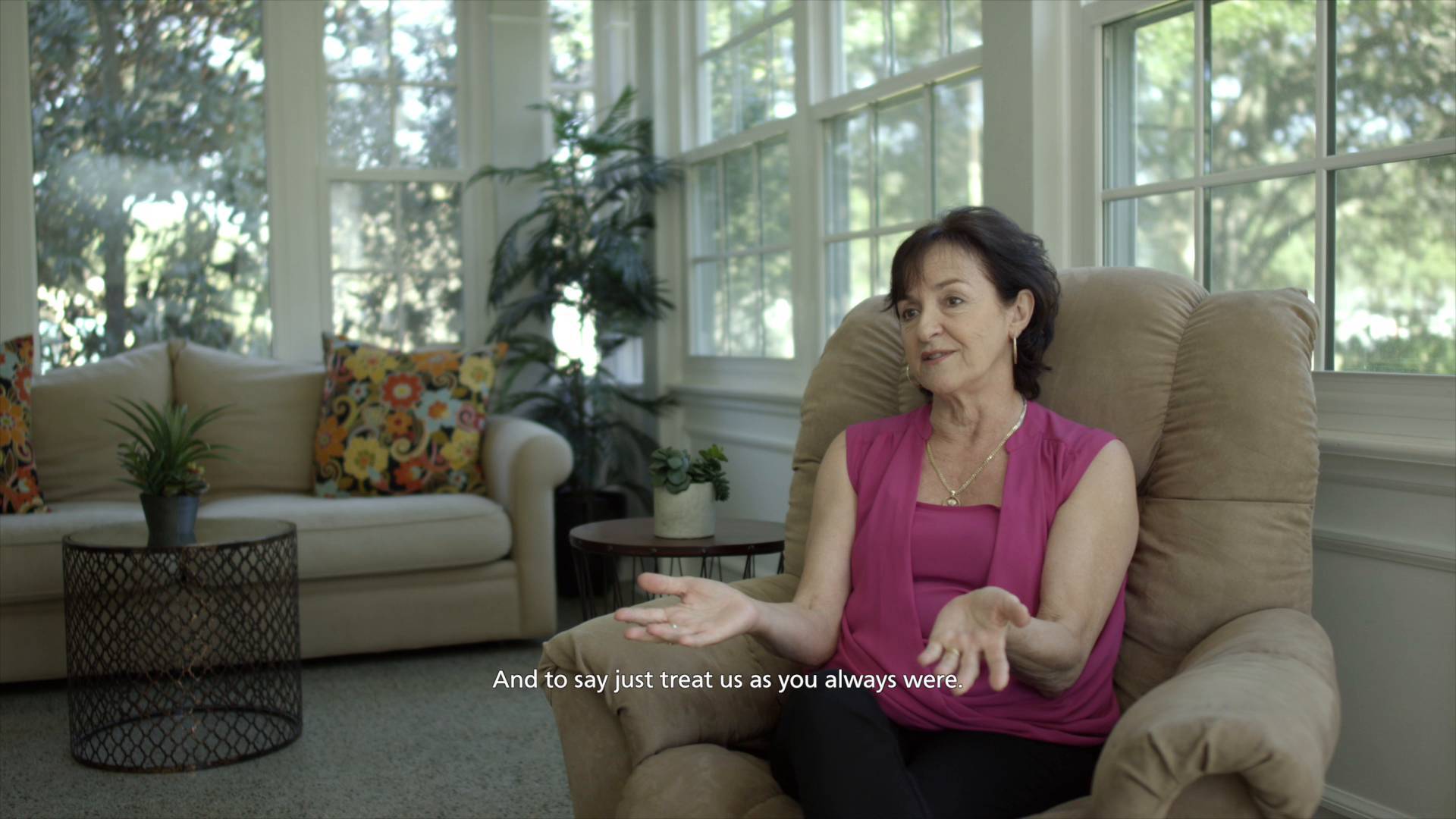 Lorraine didn't think of Brian as a cancer patient. She also didn't think of herself as a caregiver. She simply looked after the person she loved the best way she could.
Her book, "Lean on Me: Cancer Through a Carer's Eyes," tackles the physical and emotional impact of caring for a loved one with mesothelioma. The book addresses pain management and control of symptoms related to chemotherapy and strong medications.
Her account is filled with deeply moving excerpts and poems from Lorraine's personal diary, which offers a rare insight into "anticipatory grief," or the roller coaster of emotions one experiences upon a terminal diagnosis.
The success of "Lean on Me" led Lorraine to a career as a motivational speaker. She has toured the world speaking about the techniques and hardships of being a mesothelioma caregiver.
Lorraine also has published two other books: "Tear Drops," which features a collection of inspirational poems; and "Looking Forward, Looking Back: The Grieving Journey," a sequel to "Lean on Me" that explores her battles with grief and healing following the death of her husband.
3 Cited Article Sources
How did this article help you?
What about this article isn't helpful for you?
Did this article help you?
Thank you for your feedback.
Would you like to speak with a Patient Advocate?
Last Modified May 13, 2019