Mesothelioma Support
Fact Checked
Our fact-checking process begins with a thorough review of all sources to ensure they are high quality. Then we cross-check the facts with original medical or scientific reports published by those sources, or we validate the facts with reputable news organizations, medical and scientific experts and other health experts. Each page includes all sources for full transparency.
Help for mesothelioma comes in many forms, but many survivors credit support groups for their improved quality of life. Support groups provide a safe place for mesothelioma patients and caregivers to share experiences. Mesothelioma support groups are available online and over the phone.
Page Topics
Types of Support Available for Mesothelioma Patients & Families
Primary types of support available for mesothelioma patients and their families include:
Support Groups: Online and local support groups connect mesothelioma patients and caregivers with others facing a similar battle
Emotional Support: Professional help from a mental health counselor can help you or your loved one cope with depression and anxiety
Support for Treatment: Resources are available to help cover travel expenses and costly treatments.
Caregiver Support: Mesothelioma patients are not the only people affected by this cancer. Caregivers should attend to their own needs while caring for a loved one.
Community Support: Annual fundraising events and other opportunities raise awareness about mesothelioma and the dangers of asbestos exposure.
Joining a Mesothelioma Support Group
Because mesothelioma is such a rare cancer, it can be more valuable for survivors to find others living with the same diagnosis. It is also beneficial for mesothelioma caregivers to talk with others caring for patients. Mesothelioma-focused support outlets are available online and over the phone.
Studies show cancer support group participants have higher survival rates and increased quality of life.
Benefits of Joining a Mesothelioma Support Group
Mesothelioma-Focused Support: Mesothelioma may be uncommon, but you're not alone in this journey. Support groups provide a safe place to share your experiences.
Comprehensive Support: Licensed counselors and social workers with expertise and training lead groups to help you cope with the disease.
Greater Quality of Life: Studies show patients participating in support groups can improve their mood, and reduce their anxiety, stress levels, emotional distress, fatigue and pain.
Additional Resources: Many mesothelioma support groups share new resources that could aid you outside of the support group.
Caregiver Support: Support groups are not just for you. Your caregiver is often taking on a new role and may need encouragement while coping with changes in both of your lives.
Many mesothelioma survivors have credited a strong support system as a reason for their survivorship and improved quality of life.
Mesothelioma Support Organizations and Resources
Various mesothelioma support organizations and resources are available to help patients, caregivers and loved ones throughout their cancer journey. These organizations provide free resources, including support groups and online discussion boards.
Without a shadow of a doubt, the Mesothelioma Center Facebook group is one of the best groups I have joined… The support the group provides is amazing.

Nicholas Bornman

Mesothelioma Center Facebook Group Member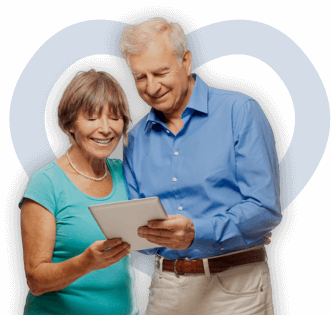 Support Group for Patients & Families
Our monthly online support group helps patients and families cope with the effects of mesothelioma.
Why Is Getting Help for Mesothelioma Important?
When you or someone you love is diagnosed with mesothelioma, it can be difficult to move forward. That is why developing a mesothelioma support system is important for everyone involved in the cancer journey.
As a patient, you may feel overwhelmed, scared and anxious. That's completely normal. In these challenging times, it becomes important for you to surround yourself with those you love. Building a strong mesothelioma support system can nurture your emotional well-being, lower your stress levels and ease your fear of the unknown.
Having a mentor was the most important thing that has happened for me.

Diane Saunders

Pleural mesothelioma survivor
For some of you, mesothelioma support means emotional help, and that makes sense. Good mental health is also helpful for surviving mesothelioma.
Forms of emotional support include:
Mental health counseling
Mesothelioma support groups
Mentorship
If you double as a caregiver and family member, remember a solid support system is also essential for you. Taking on this new role is difficult, and it is not something you should do alone. Ask for additional help. You can build a reliable mesothelioma support network to help you through this challenging time.
Emotional Support for Mesothelioma Patients
Mesothelioma doesn't only affect your body. You may experience many emotions throughout your mesothelioma journey, including:
Stress
Anger
Confusion
Denial
Depression
Patients and loved ones can access numerous mesothelioma support resources that can bring comfort, peace of mind and understanding. You are not alone.
Coping with Depression & Anxiety After a Mesothelioma Diagnosis
Depression and anxiety may accompany any life-threatening illness, and this is especially true if you're diagnosed with mesothelioma. Depression is not just feeling down or blue. It is a clinical condition that may require treatment from a professional.
Clinical depression comes with a unique set of symptoms. Among them are mood swings, fatigue, feelings of sadness or emptiness that last for more than just a few days, feelings of helplessness or worthlessness and changes in eating and sleeping habits.
It's important to recognize symptoms of anxiety in your life and seek help. The following organizations can provide assistance to you or your loved one:
Grief Support
Experiencing grief is a normal response to losing someone you love. Joining support groups or counseling sessions can make a huge difference in your life. It takes time to cope with the loss of a loved one.
Goals of Grief Counseling
Gain understanding about grief
Identify and express related emotions
Accept the loss
Learn to make decisions alone
Begin new relationships
Provide continuous support
If you are like most people who are struggling with grief, you just want to get your life back. When participating in grief counseling sessions, hospice support staff or a licensed counselor can help you set goals for recovery. They can guide you toward achieving them.
I recommend these mental health tips for patients and families:
Stay connected with loved ones
Make new connections with mesothelioma patients or caregivers
Accept the emotions that accompany a mesothelioma diagnosis
Look for realistic hope
Emotions are temporary
Dana Nolan
Mental Health Counselor
Help with Mesothelioma Treatment
Mesothelioma patients often face emotional and financial burdens when undergoing cancer treatment. Thankfully, several organizations help ease the burden of unexpected costs and emotional stress for patients and their families.
Support for Travel and Transportation
Mesothelioma patients usually travel long distances to receive the best care. Organizations such as the Air Charity Network and Corporate Angel Network provide free flights to cancer patients who need air transportation to specialty treatment centers.
The American Cancer Society's Hope Lodge has more than 30 locations across the country. It provides cancer patients and their caregivers a home away from home when traveling for treatment.
Military veterans with mesothelioma and their family members can stay in one of 86 houses operated by the Fisher House Foundation. The nationwide network of homes has provided more than 9 million nights of lodging for veterans since 1990.
Emotional and Community Support
You or your caregiver can find emotional support through online support groups, counseling services and hospice care.
Local churches and other places of worship serve as valuable sources for spiritual support, while community centers may offer free or reduced-cost counseling for cancer patients and their family members. Organizations such as the United Way and the American Cancer Society can connect you to emotional support services in their area.
Financial Assistance
Mesothelioma treatment is costly. People affected by this rare cancer have options for financial assistance, including grants, government programs such as Medicare and Social Security, and asbestos-specific legal compensation. Veterans diagnosed with mesothelioma are eligible for VA benefits and other forms of financial assistance.
In addition to paying for treatment, financial compensation from these programs help mesothelioma patients cover the costs of medical equipment, home care, travel expenses and end-of-life decisions.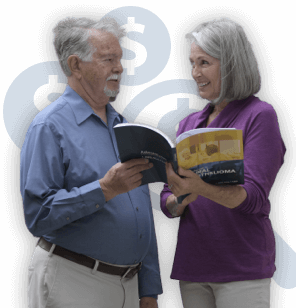 Financial Help for Patients and Families
Gain access to trust funds, grants & other forms of compensation to help pay for treatment & other expenses.
Support for Caregivers of Mesothelioma Patients
The experience of being a mesothelioma caregiver can test your faith and character. Caregivers are the strongest source of support for mesothelioma patients, but it is essential that caregivers find their own types of support.
While it is an honor to care for the ones we love when they need us most, reaching out for help doesn't make your effort less valiant.
Resources and Support for Mesothelioma Caregivers
Maintaining Virtual Relationships
Supporting a loved one who has been diagnosed with cancer can be difficult under normal circumstances, but staying connected from afar can be especially challenging.
Even when you can't physically be together, maintaining virtual relationships while social distancing can be achieved. There are dozens of ways to connect online, from simple face-to-face phone calls to fully integrated virtual get-togethers. Find one that works for you and your loved one, and ensure that distance doesn't get in the way of meaningful connections.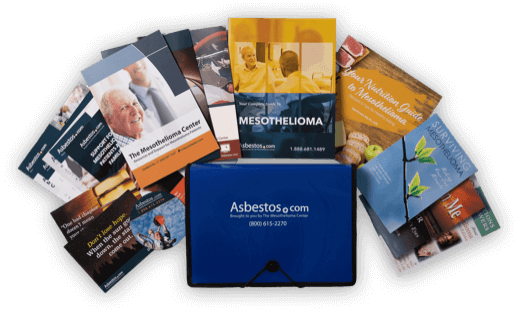 Free Mesothelioma Guide
Our latest guide for patients and loved ones is shipped overnight and includes treatment information, legal resources, mesothelioma books and support wristbands.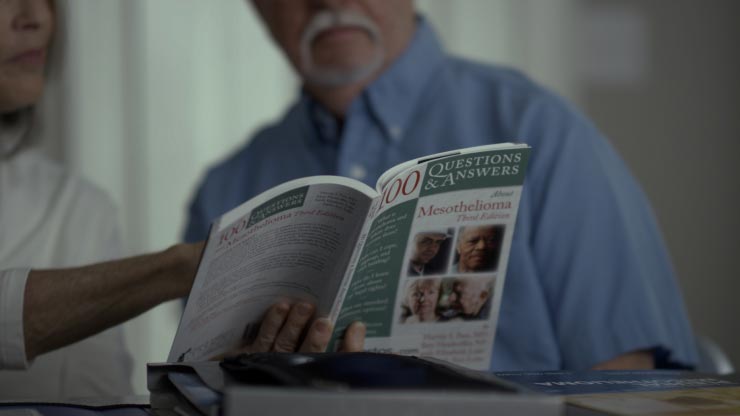 Mesothelioma Awareness and Community Support
Raising awareness about mesothelioma drives research efforts in the hope to find a cure.
Several national events and fundraising campaigns across the nation get the word out, but every day is an opportunity for patients and their family members to advocate for research and awareness.
Mesothelioma Awareness Day
Since 2010, Congress has recognized Sept. 26 as National Mesothelioma Awareness Day. Patients and family members are encouraged to wear blue and share photos and stories on social media of how this cancer changed their lives.
Events such as Miles for Meso and iWalk4Meso are held annually in honor of Mesothelioma Awareness Day.
International Symposium on Malignant Pleural Mesothelioma
The Mesothelioma Applied Research Foundation organizes the annual International Symposium on Malignant Pleural Mesothelioma. The conference unites patients and experts to discuss the latest advances in treatment.
National Asbestos Awareness Week
National Asbestos Awareness Week typically occurs in the spring and gives patients and their family members an opportunity to educate others about the dangers of asbestos exposure, which is the primary cause of mesothelioma.
The Asbestos Disease Awareness Organization, the leading nonprofit in the fight to ban asbestos in the United States, hosts the multiday International Asbestos Awareness Conference during this week.
---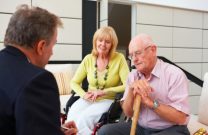 Get the Compensation You Deserve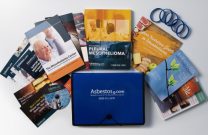 Learn About Top Mesothelioma Treatments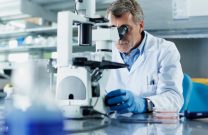 Immunotherapy & Mesothelioma Clinical Trials
---
Tell us what you think
Did this article help you?
How did this article help you?
What about this article isn't helpful for you?
Did this article help you?
Thank you for your feedback. Would you like to speak with a Patient Advocate?
---