Mesothelioma Events
Every year, organizations come together to host mesothelioma events designed to raise awareness about the rare asbestos cancer and other asbestos-related diseases. In addition, survivors, caregivers and advocates participate in broader national health observances to better educate the public about the dangers of asbestos and promote support for those affected by these rare diseases.
Last modified: March 6, 2020
August
World Lung Cancer Day
The American Lung Association promotes World Lung Cancer Day every year through its Lung Force initiative. Its aim is to increase funds for research and educate the public about risks and the importance of early detection.
Read More
Occupational Safety and Health Administration (OSHA) "Safe + Sound" Week
Occupational asbestos exposure is a top cause of mesothelioma cancer. It's estimated that over 75 occupations have exposed workers to asbestos. Given the large number of people exposed to asbestos on the job, many take this time to raise awareness about what to look for in the workplace and how to address asbestos concerns to prevent further mesothelioma cases.
Learn More
Support Group for Coping with Mesothelioma
8 p.m. ET
On the second Wednesday of every month, Dana Nolan, a licensed mental health counselor, moderates a support group dedicated to mesothelioma patients and caregivers. Open only to those directly affected by mesothelioma, the goal is to offer an environment for survivors and family members to share their thoughts and questions with others facing a mesothelioma diagnosis.
Reserve Your Spot
September
Healthy Aging Month
Join national organizations in celebrating Healthy Aging Month this September. The annual event shines a light on the benefits of growing older and living a healthy lifestyle.
Learn More
2021 World Conference on Lung Cancer
The International Association for the Study of Lung Cancer (IASLC) hosts an annual conference to promote lung cancer research. It encourages physicians, nurses and researchers as well as lung cancer patients and advocates to attend so they can learn from experts in the field of thoracic oncology. This year, the event will be virtual.
Read More
Support Group for Coping with Mesothelioma
8 p.m. ET
Dana Nolan is a licensed mental health counselor specializing in cancer care. By teaming up with our on-staff nurse, Karen Selby, the two are able to provide a safe space for mesothelioma patients and caregivers to share their questions, stories and concerns online and over the phone.
Reserve Your Spot
September 11 Remembrance Day
On Sept. 11, 2001, thousands of innocent lives were taken far too soon. Now, survivors of the tragedy are developing lung diseases as a result of the millions of microscopic asbestos fibers released in the wake of the attack on the World Trade Center. This Sept. 11, 20 years later, we remember those taken from us and raise awareness about asbestos-related diseases, including mesothelioma, to better help those affected at ground zero.
Learn More About the World Trade Center & Asbestos
National Assisted Living Week
The National Center for Assisted Living established National Assisted Living Week in 1995 to highlight the importance of assisted living communities in caring for seniors. "Compassion, Community, Caring" is the theme for 2021.
Read More
Mesothelioma Awareness Day
Every year on Sept. 26, the world comes together to raise awareness about mesothelioma, a rare and aggressive cancer directly caused by asbestos exposure. Various organizations throughout the mesothelioma community host events online and in person on this important day.
Learn About Mesothelioma Awareness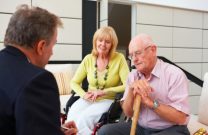 Get the Compensation You Deserve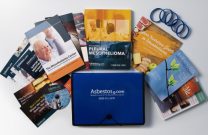 Learn About Top Mesothelioma Treatments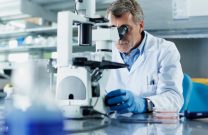 Immunotherapy & Mesothelioma Clinical Trials
---