Chemotherapy for Mesothelioma Patients
Fact Checked
Our fact-checking process begins with a thorough review of all sources to ensure they are high quality. Then we cross-check the facts with original medical or scientific reports published by those sources, or we validate the facts with reputable news organizations, medical and scientific experts and other health experts. Each page includes all sources for full transparency.
Medically Reviewed
A medical doctor who specializes in mesothelioma or cancer treatment reviewed the content on this page to ensure it meets current medical standards and accuracy.
This Page was Medically Reviewed By
Mesothelioma chemotherapy is a treatment that usually combines the drugs cisplatin and pemetrexed, which is also known as Alimta. These drugs help shrink tumors and kill mesothelioma cancer cells, reducing symptoms and improving a patient's quality of life.
Page Topics
How Is Chemotherapy Used to Treat Mesothelioma?
Chemotherapy, commonly known as "chemo," is used to treat mesothelioma and its symptoms by controlling tumor growth. These medications travel through the blood until they reach the area of the body with mesothelioma cancer.
The treatment kills the fast-growing cancer cells that create tumors. It can shrink tumors and prevent or limit new tumor formation. By restricting tumor growth, chemotherapy helps mesothelioma patients live longer.
Chemotherapy also reduces mesothelioma symptoms such as chest pain and difficulty breathing by shrinking tumors pressing against the lungs and chest wall.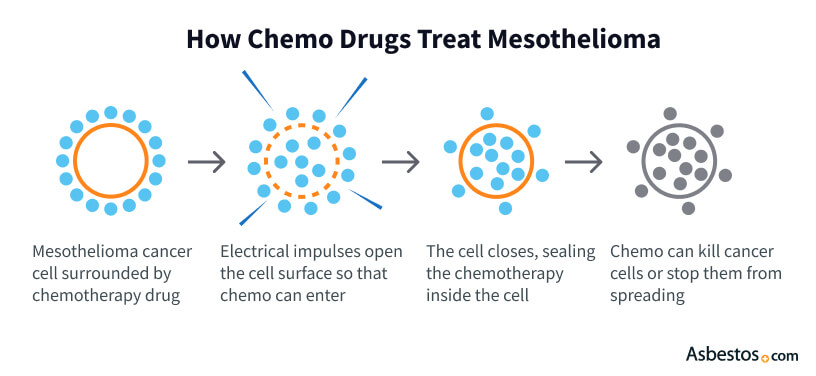 Although chemotherapy can't cure mesothelioma, it can alleviate symptoms, improve quality of life and prolong survival. Doctors may also combine chemo with surgery, radiation therapy or emerging treatments such as Tumor Treating Fields or immunotherapy.
How Chemotherapy Drugs Are Administered
Cancer specialists can tailor chemotherapy to the circumstances of individual patients. This therapy remains the most common treatment for mesothelioma because it involves several medications, dosage levels and administration methods. Doctors can deliver chemotherapy through an intravenous line into the blood or as a heated wash during surgery.
Systemic Chemotherapy
During a systemic mesothelioma chemotherapy regimen, doctors or nurses administer the drugs through an IV line in a vein or a port. The medication circulates throughout the entire body, which exposes healthy and cancerous cells to chemotherapy.
This delivery method may cause more side effects, but it is less invasive than receiving heated chemotherapy during surgery.
Doctors may administer systemic chemotherapy alone, which is the most common treatment for all types of mesothelioma, or in combination with other therapies.
Intraoperative Chemotherapy
Surgeons deliver intraoperative chemotherapy during surgery when the cancer site is open and exposed. This technique requires warming the chemotherapy, using a pump to rinse the cancer site with the medication, and a drain to remove the fluid.
Depending on the mesothelioma type, doctors may refer to this procedure as intrapleural or intraperitoneal chemotherapy.
Applying chemotherapy during surgery targets the tumor directly and protects healthy areas of the body from chemotherapy exposure, which reduces the risk of side effects.
For more than 15 years, our Patients Advocates have connected patients with innovators in chemotherapy for mesothelioma patients.
Chemotherapy in a Multimodal Treatment Plan
Doctors sometimes combine chemotherapy for mesothelioma with other treatments such as surgery and radiation therapy. This approach is called multimodal therapy, and it offers a better chance at long-term survival.
By combining multiple therapies, there is a lower risk that cancer can avoid or resist treatment. Patients eligible for multimodal treatment plans tend to have a mesothelioma diagnosis in the early stage or are healthy enough to withstand aggressive cancer treatment.
Doctors use the following terms to describe the best times for delivering chemotherapy for mesothelioma:
Neoadjuvant chemotherapy is a systemic IV medication that helps shrink tumors before surgery and makes them more accessible for surgeons to remove.
Intraoperative chemotherapy requires a heated pump device to warm chemotherapy and directly treat cancer cells in a local area during surgery.
Adjuvant chemotherapy is a systemic IV treatment delivered after surgery to prevent cancer from regrowing or recurring in the same area.
Intraoperative chemotherapy is only available at top cancer centers, while systemic or IV chemotherapy is widely accessible at hospitals and other medical facilities.
Chemotherapy drugs administered during surgery are heated to cause blood vessels to expand, increasing effectiveness. Combining surgery with intraperitoneal chemotherapy has proved to be the most successful approach for extending peritoneal mesothelioma patient survival.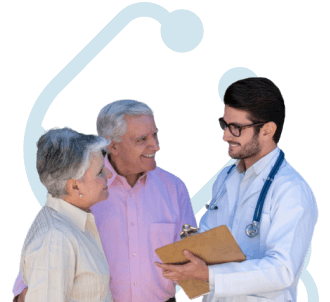 Connect with a Top Mesothelioma Specialist
Get specialized treatment from experienced mesothelioma doctors.
Tumor Treating Fields for Mesothelioma
Tumor Treating Fields for pleural mesothelioma uses electrical fields to limit cancer growth. The treatment travels through adhesive pads attached to the skin. Doctors prescribe the therapy alongside chemotherapy.
Patients use a battery-powered device to administer treatment throughout the day. When combined with chemotherapy, the electrical fields prevent growth in cancer cells. Patients report skin irritation as the most common side effect.
HITHOC
A type of heated chemotherapy procedure, called hyperthermic intrathoracic chemotherapy (HITHOC), has been used in the chest cavity for pleural mesothelioma. Mesothelioma patients with pleural disease in the early stages may be eligible for this procedure, which usually follows pleurectomy and decortication surgery.
There is currently debate over HITHOC's effectiveness. In a 2017 study, Italian researchers noted that 79% of patients who received HITHOC survived at least one year after surgery, and 45% were alive two years after surgery. By comparison, the median 1-year survival rate for pleural mesothelioma is approximately 73%.
HIPEC
The hyperthermic intraperitoneal chemotherapy (HIPEC) procedure involves removing as much cancer tissue as possible through surgery. Afterward, the surgical team pumps a heated chemotherapy solution into the abdominal cavity for 60 to 90 minutes while the patient is still on the operating table.
Mesothelioma patients must have the peritoneal variant to be eligible for HIPEC. Recovery can take several months, but the medication's side effects are minimal because the solution remains within the abdominal cavity.
According to a 2020 study published in the American Journal of Surgical Pathology, 77.8% of peritoneal mesothelioma patients treated with cytoreductive surgery and heated chemotherapy at MD Anderson Cancer Center in Houston survived longer than five years.
What to Expect During Chemotherapy Treatment
Your oncologist will determine the appropriate chemo drugs, dosage and frequency based on your cancer type and stage. Doctors prescribe chemotherapy at regular intervals called cycles.
For mesothelioma patients, treatment cycles are typically two chemotherapy drugs every three to four weeks. These breaks in treatment allow healthy cells to recover from the effects of chemotherapy.
Your chemotherapy schedule may change based on your response to the treatment. If you develop concerning side effects, your doctor may recommend delaying or skipping a cycle.
3 Tips Before Starting Chemotherapy
Research the drugs your doctor is recommending and all known side effects.
Write down all questions you have about chemotherapy to ask your oncologist.
Discuss alternatives with your oncologist. Is a lower dosage a possibility? What's the backup plan if it doesn't work or if the drug is too harsh?
Emily Ward
Pleural Mesothelioma Survivor
The Chemotherapy Process
While chemotherapy procedures always differ from patient to patient, here's a typical timeline of what to expect from your first consultation to the end of treatment.
1. Consultation
Discuss the decision to start chemo for mesothelioma with your medical team and your family. Make sure an experienced mesothelioma specialist has reviewed your diagnosis and blood work, and ask your doctors plenty of questions so you fully understand the pros and cons of chemotherapy.
2. Preparation
Doctors often prescribe drugs ahead of time to reduce chemotherapy side effects. Many patients will need to have a port, catheter or pump inserted in a large vein before receiving systemic chemotherapy. You may also need a dental visit to check for signs of disease that could interfere with chemotherapy.
Drink plenty of liquids to avoid dehydration. Eat a light meal before treatment. Get enough sleep to arrive well-rested, and plan for a ride to and from your sessions.
3. Treatment
Doctors start with three or four cycles of mesothelioma chemotherapy, administered approximately every three weeks. After taking your vitals and verifying the dosage, a nurse will supervise each treatment. Treatment typically includes 30 minutes of one drug, then up to two hours of a second drug.
If you experience side effects while on treatment, discuss managing them with your oncologist. You may need a prescription for medication to ease any side effects during your treatment cycles. Ask family and friends to help you at home and work. Extreme fatigue often follows chemotherapy treatment, and you may need their assistance for daily duties.
4. Post-Treatment
Follow-up visits will begin a few weeks after you complete the entire regimen. You can ask more questions at these visits, get insight into the treatment, discuss its success or failure and whether there is a need for more treatments. Bring a family member to help with the discussion.
How to Prepare for Chemo Treatment
It's unlikely you'll feel entirely prepared for your first chemotherapy treatment, and not knowing how you'll react to the medication can be frightening. Gathering your thoughts beforehand and making a plan is an excellent way to prevent feeling overwhelmed during your initial visit.
There's no right or wrong way to prepare for chemo treatment. It's okay to ask your family and friends for help and advice. The medical staff at your treatment center is also ready to answer any questions or concerns you may have. Researching your mesothelioma chemo drugs beforehand can go a long way toward helping you feel prepared and confident.
Understanding more about the process can help you prepare for chemotherapy treatment:
Preliminary Testing: You will undergo blood and heart tests to ensure your body can tolerate chemotherapy.
Port Placement: Systemic chemotherapy must be delivered through a port, catheter or pump surgically placed into a large vein.
Dental Checkup: You may need a dental visit to check for signs of infection. Proper treatment of dental infections reduces risk of complications during chemotherapy.
Expect Side Effects: Discuss managing possible chemotherapy side effects with your oncologist. You may need to pick up prescriptions that treat side effects before your first treatment.
Ask for Assistance: Ask family and friends to help you at home and work. Extreme fatigue often follows chemotherapy treatment, and you may need their assistance for daily duties.
Get Ready for Treatment: Drink plenty of liquids to avoid dehydration. Eat a light meal before treatment. Get enough sleep to arrive well-rested, and plan for a ride to and from your appointments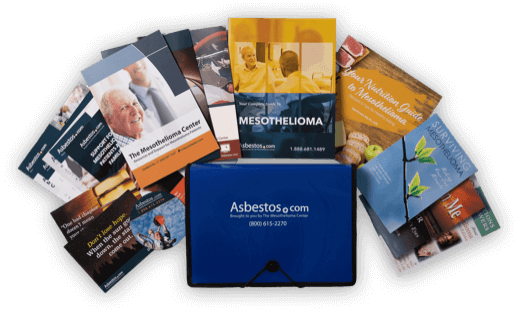 Learn About Top Mesothelioma Treatments
Free guide has the latest information on emerging treatments and clinical trials.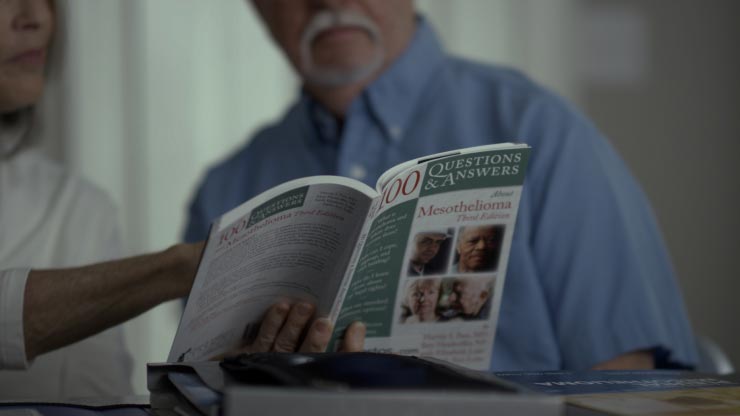 Chemotherapy Drugs for Mesothelioma
Mesothelioma doctors currently use or have tested several chemotherapy drugs for treating mesothelioma. Individual mesothelioma chemotherapy drugs act in different ways, and each has benefits and drawbacks.
Patients with a new diagnosis receive mesothelioma chemotherapy drugs designed for first-line treatment. These medications work best in patients with no prior cancer therapy. Patients with recurring cancer receive different chemotherapy medications.
Most Common Mesothelioma Chemo Drugs
The most popular combination of mesothelioma chemotherapy medications is cisplatin and pemetrexed, which has the brand name Alimta. Research shows this is the best choice for first-line mesothelioma chemotherapy treatment.
Some of the most common chemotherapy drugs are:
Clinical trials for mesothelioma show that tumors respond better to a combination of two chemotherapy drugs compared to just one medication. Adding a third drug has not proven more effective, so mesothelioma chemotherapy almost always involves two drugs.
The drug combinations used for first- and second-line chemotherapy are also effective during intraoperative heated chemotherapy. More research has been done on different drugs for hyperthermic intraperitoneal chemotherapy (HIPEC) than hyperthermic intrathoracic chemotherapy (HITHOC). Nearly all of the following drugs have been tested for HIPEC, but research on drugs for HITHOC is limited to cisplatin, doxorubicin and mitomycin C.
Heated Chemotherapy Drugs
Common heated intraoperative chemotherapy drugs include:
Cisplatin
Carboplatin
Pemetrexed (Alimta)
Doxorubicin
Mitomycin C
Gemcitabine
Paclitaxel
Depending on allergies, cancer cell type and medical history, your doctor may choose other chemotherapy drugs or combinations.
If cancer starts growing again after you complete first-line treatment, your doctor may prescribe different drug combinations for another regimen, called second-line chemotherapy. These drugs may include Alimta with carboplatin or gemcitabine with cisplatin.
First-Line Chemotherapy Drugs for Mesothelioma
First-line chemotherapy delivers the most effective drugs for mesothelioma based on decades of research. First-line chemotherapy for pleural mesothelioma is a combination of pemetrexed (Alimta) and cisplatin. Doctors may use other medications if a patient has certain health conditions.
The pemetrexed/cisplatin combination is likely to continue as the standard, first-line treatment regimen for patients with inoperable pleural mesothelioma, according to a 2014 study at the Shizuoka Cancer Center and Juntendo University in Japan.
Second-Line Chemotherapy Drugs
If first-line chemotherapy fails to demonstrate positive results, doctors may prescribe second-line chemotherapy. A second round of chemotherapy may involve a similar approach to the initial treatment or a completely different combination of medications.
Sometimes a second-line drug will be substituted for one of the standard mesothelioma drugs in the first round to reduce the combination's toxicity for the patient. Carboplatin may be substituted for cisplatin, and gemcitabine or doxorubicin may be substituted for pemetrexed.
Side Effects of Chemotherapy
Although chemotherapy is the most effective treatment for killing mesothelioma cells, it carries severe side effects. Patients should monitor their health closely for adverse reactions.
Catching side effects soon, combined with rapid treatment, makes them easier to control and prevents them from becoming more severe. You may be able to manage side effects such as nausea and vomiting with over-the-counter solutions. More severe reactions, including mouth sores or diarrhea, might require a prescription or consultation with a specialist.
You can also ask your oncologist for a referral to a palliative care specialist. These doctors are experts at managing side effects and controlling cancer symptoms, including pain.
3 Tips for Managing Side Effects:
Pemetrexed lowers folic acid and B12 levels in the body. Asking your doctor about supplements may help keep levels regular and prevent side effects.
Keep a journal of any new or changing side effects as you experience them. Record the date, intensity and any remedies that help.
Don't try to "tough out" any side effects for fear of missing a chemo cycle. Overall health is vital for preventing complications and tolerating long-term chemotherapy.
The benefits of mesothelioma chemotherapy versus the risks of side effects are different for each patient. As you go through treatment, be mindful of how well you're tolerating chemo and how it impacts your quality of life. Your mesothelioma doctor will help you adjust therapy to your specific needs.
Fatigue
Fatigue affects nearly all cancer patients who undergo chemotherapy, causing them to feel exhausted throughout the day. You can manage mild fatigue by getting adequate sleep, taking short naps and performing regular light exercises.
If fatigue makes it hard for you to complete chores or errands, allow friends and relatives to help with easy tasks such as grocery shopping and meal preparation. If you feel faint, dizzy or short of breath, or if your fatigue results in depression or insomnia, call your doctor. Your treatment may need to be adjusted.
Nausea and Vomiting
Nausea and vomiting occur in 70% to 80% of chemotherapy patients. These symptoms may occur during drug administration or happen several days later, and they may disappear within hours or last up to a week. You can manage nausea with prescription medications, including palonosetron (Aloxi), aprepitant (Emend) and ondansetron (Zofran).
Patients often struggle to maintain a healthy weight while fighting nausea or bouts of vomiting. As an added complication, the symptoms of pleural mesothelioma can also make swallowing food difficult. It is essential to stay hydrated and consume small portions of foods that are easy to digest. Call your doctor if your nausea and vomiting are severe.
Mouth Sores
Chemotherapy drugs can damage cells inside the mouth, causing problems with a patient's teeth and gums. Patients may also experience painful sores inside the mouth if dental hygiene is poor before treatment.
Seeing a dentist roughly a month before beginning treatment can help prevent sores. A teeth cleaning is beneficial, but the dentist can also take X-rays to spot any potential problems and give you tips on how to self-treat sore gums and mouth sores.
Diarrhea and Constipation
Chemotherapy drugs often irritate the gastrointestinal tract lining, causing diarrhea and constipation. Peritoneal mesothelioma patients may be more susceptible to these side effects because of cancer-related damage and chronic irritation to this part of the body.
You can manage these symptoms with antidiarrheal medications or laxatives, which are available at most drugstores. A mesothelioma diet and simple nutritional changes, such as drinking more water and eating more fruits and vegetables, may also help relieve these side effects.
Hair Loss
Hair loss is perhaps the most common side effect associated with chemotherapy. Unlike other side effects, unfortunately it is not treatable. Because hair is one of the most rapidly dividing healthy cells in our bodies, it is very susceptible to damage from chemotherapy drugs.
Some patients choose to wear wigs, and some insurance plans will help defray the costs of purchasing wigs. Many cancer centers also have handcrafted hats or other coverings available upon request.
Chemo Brain
Chemo brain is the term for psychological side effects that may involve forgetfulness, foggy thoughts and other forms of cognitive impairment. Many chemotherapy patients experience varying degrees of cognitive impairment, ranging from mild to severe.
Chemo brain is short-lived in some patients, while others experience chemo brain symptoms for months or years. Mesothelioma cancer centers often provide coping tips and strategies to help patients manage these symptoms.
Low Blood Counts
Chemotherapy drugs can trigger a decrease in blood cell counts several days after the first dose of treatment.
A drop in white blood cells (neutropenia) weakens the immune system, while a reduction of platelets (thrombocytopenia) lowers the blood's ability to clot. A drop in red blood cells (anemia) causes fatigue.
Rare Side Effects
Although rare, specific side effects of chemo for mesothelioma are more severe and require careful monitoring. These symptoms can indicate an infection or an adverse reaction to a medication.
Consult a doctor immediately if you experience any of these symptoms:
Bloody stool or urine
Fever higher than 100.5 F
Unexplained bruising
Shortness of breath
Intense headaches
Patients who experience severe problems from their chemotherapy are encouraged to report them to the U.S. Food and Drug Administration. Cancer centers can help patients file a report on the FDA website to help researchers develop safer treatments in the future.
Mental and Financial Impact of Chemotherapy
Some physical side effects, such as hair loss and fluctuations in weight, can cause mesothelioma patients to struggle with self-esteem, leading to depression and other mental and emotional side effects.
Up to 25% of cancer patients report feeling depressed during and after treatment. Counselors, support groups, antidepressant medications and meditation can help patients manage these psychological effects of chemotherapy.
Another little-known side effect is financial toxicity, which the National Cancer Institute defines as "problems a cancer patient has related to the cost of treatment." Studies have proven cancer treatment is less effective when patients struggle to afford it, and medical professionals are paying more attention to this issue. Many cancer patients must rely on financial assistance during treatment, and mesothelioma patients are no exception.
Do not be reluctant to discuss any problems that you are experiencing during chemotherapy treatment with your doctors and their staff. They may be able to recommend options for financial assistance such as treatment grants, Social Security Disability Insurance, VA claims, asbestos trust fund claims and mesothelioma claims.
Common Questions About Chemotherapy for Mesothelioma Patients
Is chemotherapy effective for pleural and peritoneal mesothelioma patients?

The most effective treatment for all forms of mesothelioma involves a combination of chemotherapy with another modality. In pleural mesothelioma, the combination of chemotherapy drugs pemetrexed (Alimta) and cisplatin, when given after surgery, has been successful in extending survival. For peritoneal mesothelioma, patients who are eligible for surgery undergo a heated chemotherapy treatment applied during the operation.

How does chemotherapy impact mesothelioma life expectancy?

Factors affecting mesothelioma life expectancy include a patient's diagnosis, eligibility for treatment and overall health. In a 2019 study, patients who received chemotherapy alone survived an average of 9.5 months. Median survival for patients who received a combination of surgery and chemotherapy was 12.2 months. Median life expectancy without any treatment is seven months.

How long is chemotherapy for mesothelioma?

Mesothelioma chemotherapy doses are administered approximately once every 21 days, or every three to four weeks. First-line chemotherapy treatment usually includes six doses, which means it may take a little longer than four months to complete chemotherapy treatment for mesothelioma.

Does chemotherapy shrink mesothelioma?

Some mesothelioma tumors shrink in size in response to chemotherapy. This happens as a result of the chemotherapy drugs causing cancer cells to die. In addition to shrinking tumors, chemotherapy has the potential to limit new cancer growth and reduce the chance of spreading.

Why does chemotherapy cause side effects?

Chemotherapy drugs kill cells that replicate rapidly, which is a hallmark of cancer cells. Other quickly replicating cells include cells that make up hair, the mouth and digestive tract. Chemotherapy targets these cells, and that's why it causes side effects such as hair loss, mouth sores and nausea.

What are the alternatives to chemotherapy for mesothelioma treatment?

Mesothelioma treatment options, besides chemotherapy, include surgery, radiation, Tumor Treating Fields and therapies available through clinical research trials. Some patients choose to supplement their care with complementary medicine such as yoga, massage therapy and nutritional counseling. These can improve symptoms and outcomes of conventional treatments.

Is chemotherapy worth it?

Chemotherapy can be a long and challenging process for patients living with mesothelioma and their loved ones. However, mesothelioma survivors across the nation share countless stories of the fulfilling lives they've led with the extra time allowed thanks to chemotherapy.
---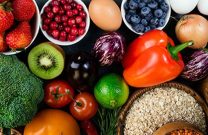 Get Free Recipes for Mesothelioma Patients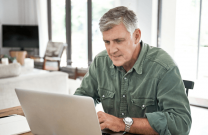 Mesothelioma Case Value Webinar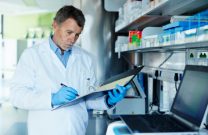 Find Active Mesothelioma Clinical Trials
---
Tell us what you think
Did this article help you?
How did this article help you?
What about this article isn't helpful for you?
Did this article help you?
Thank you for your feedback. Would you like to speak with a Patient Advocate?
---