Pleural Specialist
A medical doctor who treats pleural mesothelioma, an asbestos-related cancer that develops in the pleura, which is the thin lining that covers the lungs and chest wall.
Dr. Jacques Fontaine
Thoracic Surgeon
Thoracic surgeon Dr. Jacques Fontaine is the director of the Mesothelioma Research and Treatment Center at the Moffitt Cancer Center in Tampa, Florida. He performs aggressive and minimally invasive procedures for pleural mesothelioma patients.
Get to Know Dr. Jacques Fontaine
Surgical oncologist Dr. Jacques Fontaine has taken the leadership role of the Mesothelioma Research and Treatment Center at Moffitt Cancer Center, which offers patients the latest, most up-to-date multidisciplinary approach to therapy.
Fontaine meets weekly with a team of oncologists, radiologists, pathologists and nurses who specialize in this rare cancer to review each case and personalize mesothelioma treatment.
Fontaine is a big believer in the collaborative approach, a strength of the esteemed Moffitt Cancer Center.
"It's a team approach," he said. "You don't treat with just chemotherapy, or radiation, or surgery. You need all three under one roof."
His interest in pleural mesothelioma began during his training at Brigham & Women's Hospital in Boston, where he worked with renowned thoracic surgeon Dr. David Sugarbaker.
Fontaine joined Moffitt in 2011 after serving at Warren Alpert Medical School of Brown University in Providence, Rhode Island, where he was charged with developing a thoracic surgery program at the teaching hospital. He began his thoracic surgery practice at the University of Montreal.
Through the years, he has developed an expertise in minimally invasive surgery, which includes robotics, along with the more aggressive, tumor-removing surgeries for mesothelioma.
Contact Dr. Jacques Fontaine
Specialties of Dr. Jacques Fontaine
Pleural mesothelioma
Lung cancer
Esophageal cancer
Minimally invasive surgery
Pleurectomy and decortication surgery
Extrapleural pneumonectomy surgery
General surgery
Thoracic surgery
Dr. Jacques Fontaine's Experience and Medical Education
Moffitt Cancer Center (Mesothelioma Program Director)
University of South Florida (Professor of Surgery)
Brown University Medical School
University of Montreal
Burin Peninsula Healthcare Center
Harvard Medical School
Brigham and Women's Hospital (Fellowship)
University of Montreal (Residency)
Boston University (Residency)
University of Massachusetts (Residency)
McGill University Medical School (Graduate)
Awards and Other Recognitions
Tampa Magazine's Top Doctors, Thoracic Disease, 2018 and 2019
Robotic Surgery Fellowship Program, Moffitt Cancer Center
Patients' Choice Award, 2017
On Time Doctor Award, 2017
Mesothelioma Clinical Trials Under Dr. Jacques Fontaine, MD
Phase II study of intensity modulated radiation therapy when combined with pleurectomy and decortication surgery and chemotherapy for patients with resectable pleural mesothelioma. The purpose is to test the safety and implantation of the combination.
Phase II study of transarterial chemoperfusion for patients with unresectable pleural mesothelioma. The goal is to determine the safety and effectiveness of this novel technique that involves cisplatin, methotrexate and gemcitabine targeting specific blood vessels.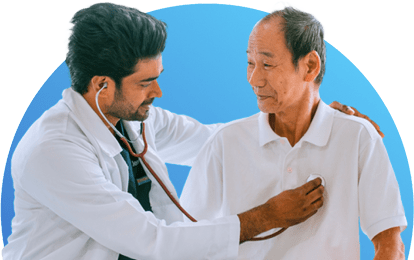 Find a Mesothelioma Cancer Center
Access top mesothelioma cancer centers that have experience treating this rare disease.
Thinking Outside the Box
Although Moffitt is the third largest, free-standing cancer center in the country, Fontaine often credits his earlier medical training in a remote fishing village in Canada with a nearby bare-bones medical center, for contributing to his success as a big-city surgeon.
In tiny Burin, Newfoundland, he learned about versatility, resourcefulness and overcoming long odds to help his patients, regardless of their medical issues or his limited resources.
He has taken that experience and combined it with the ultra-modern tools he has today to become one of America's leading thoracic surgeons.
"I was the only surgeon in a 300-mile radius, at a hospital with very, very limited resources," he said. "I learned to think outside the box, which comes in helpful today. It helped me find new ways to treat a very tough disease. You learned how to solve the problem."
Publications of Dr. Jacques Fontaine
Pimiento, J. & Fontaine, J. (2019, May 11). Minimally invasive transthoracic esophagectomy: pushing the boundaries to improve surgical outcomes. Journal of Thoracic Disease.
Liu, J. Nahrwold, D. Serdiuk, A. Koontz, D. & Fontaine, J. (2019). Intraoperative Goal-Directed Anesthetic Management of the Patient with Severe Pulmonary Hypertension. American Journal of Case Reports.
Veronesi, G. Park, B. Cerfolio, R. Dylewski, M. Toker, A. & Fontaine, J. (2018, November). Robotic resection of Stage III lung cancer; an international retrospective study. European Journal of Cardiothoracic Surgery.