Mesothelioma Awareness
Fact Checked
Our fact-checking process begins with a thorough review of all sources to ensure they are high quality. Then we cross-check the facts with original medical or scientific reports published by those sources, or we validate the facts with reputable news organizations, medical and scientific experts and other health experts. Each page includes all sources for full transparency.
Mesothelioma Awareness Day is Sept. 26. On this day, patients, family members, doctors and the mesothelioma community raise awareness of the rare cancer to help find a cure. Supporters wear blue and may wear mesothelioma awareness wristbands or ribbons.
Page Topics
Why Is Mesothelioma Awareness Needed?
The reason we need to raise more awareness about mesothelioma is because deaths from mesothelioma and other asbestos-related diseases are almost entirely preventable. Asbestos exposure, nearly the sole cause of these diseases, can be halted by a worldwide ban on asbestos.
Several asbestos-caused diseases are incurable and fatal. If people were more aware these diseases are preventable, they would take banning asbestos more seriously.
The history of mesothelioma shows us there were misconceptions about the disease. That's why several organizations are working hard to raise public awareness about mesothelioma and asbestos exposure. These organizations raise money to fund medical research and advocate for a complete ban on asbestos.
For example, events such as Mesothelioma Awareness Day help increase awareness and educate the public about the dangers of asbestos exposure.
Each year, asbestos-related diseases kill more than 100,000 workers worldwide. An estimated 2,500 to 3,000 people in the United States die each year from mesothelioma.
Even after 40-plus years as a nurse, I knew as much about mesothelioma as the average person — which wasn't much. Sept. 26 marks Mesothelioma Awareness Day, something I didn't know existed until I became an advocate for others. That alone shows how much work needs to be done.
Emily Ward
Pleural Mesothelioma Survivor
Why Does Mesothelioma Awareness Matter?
Increasing awareness of mesothelioma helps raise funds for research and improves clinical trial participation. Mesothelioma is considered a rare cancer, which means it doesn't get the attention or funding that more common cancers do, such as breast cancer and prostate cancer.
Raising awareness helps people learn about mesothelioma and boosts donations for mesothelioma research. Gains in funding translate into more clinical trials. As mesothelioma patients learn about clinical trial opportunities, more patients sign up to participate. This benefits the entire mesothelioma community by promoting advancements in treatment, because clinical trials are how new therapies are developed and improved.
Raising mesothelioma awareness also educates the public on the health risks of asbestos exposure, which is the No. 1 cause of occupational deaths in the world. Many people believe asbestos was banned decades ago, but it is not banned in the U.S. Asbestos exposure remains a risk for many workers, including firefighters, construction workers, auto mechanics and electricians.
Mesothelioma Awareness Day
Mesothelioma Awareness Day takes place annually on Sept. 26. It was established in 2004 by the Mesothelioma Applied Research Foundation. It wasn't until 2010 that Congress first declared Sept. 26 as National Mesothelioma Awareness Day.
Regardless of when it was officially established, Mesothelioma Awareness Day has been uniting survivors, caregivers and loved ones by honoring those affected by this rare disease.
The day is observed in many ways. Supporters are encouraged to wear blue and share photos on social media. Many people wear mesothelioma awareness bracelets or ribbons.
Organizations and advocates put on fundraisers and run awareness campaigns to get the word out. Events such as iWalk4Meso, Miles for Meso and Kayaking 4 Meso raise funds for research and educate the public about the health effects of asbestos.
Every sign of support means a lot to families affected by mesothelioma.
Reflecting on Mesothelioma Awareness Day
2020
2019
2018
2017
2016
2015
2014
2013
The Mesothelioma Center at Asbestos.com
The Mesothelioma Center at Asbestos.com is the nation's most trusted mesothelioma resource. Since 2006, we've helped families cope with mesothelioma by providing resources, support, medical information and assistance finding financial aid.
More than half of people diagnosed with the disease turn to The Mesothelioma Center for support every year.
We are the most reviewed organization serving the mesothelioma community and have been rated five out of five stars by patients and loved ones for our support and resources.
Our Patient Advocate team, which includes a medical doctor, a registered oncology nurse and a U.S. Army veteran, has more than 30 years of combined experience helping cancer patients.
Our network of more than 20 mesothelioma survivors, board-certified doctors and health care professionals write and medically review our content to ensure we deliver the most medically up-to-date information available to the mesothelioma community.
The Mesothelioma Center's website is, in my opinion, the best resource for anyone suffering from cancer due to asbestos. Thank you for helping me determine the best treatment plan for my cancer and being
part of my miracle.

Patricia H.

Peritoneal Mesothelioma Survivor
Asbestos Disease Awareness Organization (ADAO)
Founded by Linda Reinstein and Doug Larkin in April 2004, the Asbestos Disease Awareness Organization (ADAO) provides education to citizens on the dangers of asbestos exposure and advocates for legislation to ban asbestos.
ADAO hosts its annual Asbestos Awareness Conference, where patients and experts gather together and discuss new treatment options. The conference not only pays tribute to those affected with mesothelioma or another asbestos cancer, but also strives to educate the public on the hazards of asbestos.
ADAO also advocates for protecting children, teachers and faculty from asbestos in schools.
ADAO raises awareness through its "Let's Rock" campaign, which features music from singer and songwriter Warren Zevon. It asks radio stations around the country to play Zevon's music throughout Mesothelioma Awareness Day. Zevon passed away in 2003 from the cancer.
In 2018, ADAO launched a petition urging the Environmental Protection Agency to ban asbestos without loopholes or exemptions. More than 134,000 people have signed the petition since the start of 2019. The goal is to get 150,000 signatures.
National Asbestos Awareness Week
What started as National Asbestos Awareness Day in 2005 is now National Asbestos Awareness Week, providing more opportunities to educate the public to the worldwide health problem caused by this toxic substance.
All asbestos and mesothelioma organizations observe this week, which typically occurs in the spring and is highlighted by a multiday International Asbestos Awareness Conference.
The conference, hosted by ADAO, brings together a variety of doctors, speakers and survivors to talk about asbestos issues, advancements in treatment for asbestos-related diseases and a number of other topics.
"People can make money from asbestos. That's why it's still being used," said Arthur Frank, Ph.D., co-chairman of ADAO's Science Advisory Board and chairman of the Department of Environmental and Occupational Medicine at Drexel University. "It's hard to imagine that 55 countries are smarter than America, but it's true. They have banned it. We have not. That says something about our politics, our approach to health and well-being, our world today."
Prompted by a resolution from U.S. Sens. Harry Reid, D-Nev., and Bill Frist, R-Tenn., at the urging of ADAO, the first Asbestos Awareness Day was April 1, 2005. Four years later, Senate Resolution 57 and House of Representatives Resolution 1138 called for a National Asbestos Awareness Week. ADAO now calls it Global Asbestos Awareness Week.
Reid's first resolution was especially prophetic because shortly afterward, several federal employees who worked in the tunnels under the U.S. Capitol, the Supreme Court and many Congressional official buildings nearby, were diagnosed with asbestos-related illnesses.
The heating and cooling systems within those tunnels had been coated with asbestos, serving as insulation, and the age of the material had left it brittle. Many of the employees had worked without proper safety equipment for years.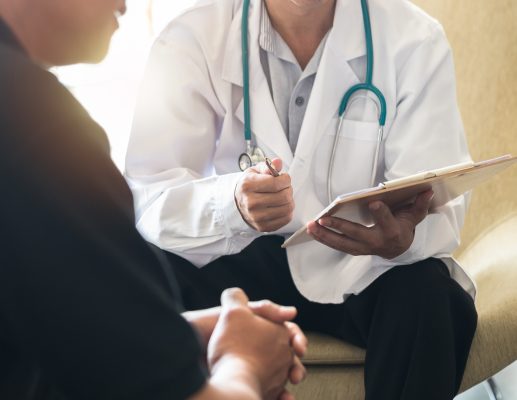 Find a Top Mesothelioma Doctor
Gain access to top mesothelioma doctors and get help scheduling appointments.
Pacific Mesothelioma Center
The Pacific Mesothelioma Center (PMC) is a nonprofit that conducts groundbreaking research on mesothelioma treatment procedures.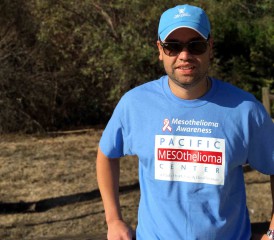 PMC sponsors the annual International Symposium on Malignant Pleural Mesothelioma, which unites patients and experts to discuss new advancements in treatment. The symposium was among the first to advocate a lung-sparing surgery rather than an extrapleural pneumonectomy, which removes an entire affected lung.
Dr. Robert Cameron is lead surgeon at PMC and leader of the symposium. Cameron believes the lung-sparing surgery should be adopted as the preferred surgical treatment for pleural mesothelioma.
PMC has also researched new diagnostic tests, immunotherapies for mesothelioma and targeted therapies, which harm cancer cells but spare healthy cells.
John McNamara Foundation
The McNamara family created a foundation in memory of its patriarch, John McNamara, who passed away from mesothelioma in 2007. The foundation gives support to people affected by mesothelioma and unites the community.
Through its "Drop the Rock" campaign, the foundation raised awareness about the dangers of asbestos in serpentine rock and sought to find a suitable replacement for California's state mineral.
In 1965, serpentine, which serves as a host rock for asbestos, was designated as the state rock of California because of the lucrative mining industry that was prevalent during the time. In 2010, as a result of dedicated efforts by the foundation and other awareness groups, a bill was introduced to remove serpentine as the state rock of California.
The bill died in committee, but the campaign educated many people about asbestos in serpentine rock.
Miles for Meso
Launched in 2009, Miles for Meso is a series of races and walks held throughout the country to spread mesothelioma awareness.
The races raise money for updated and improved mesothelioma treatment options. They've raised more than $250,000 for mesothelioma research.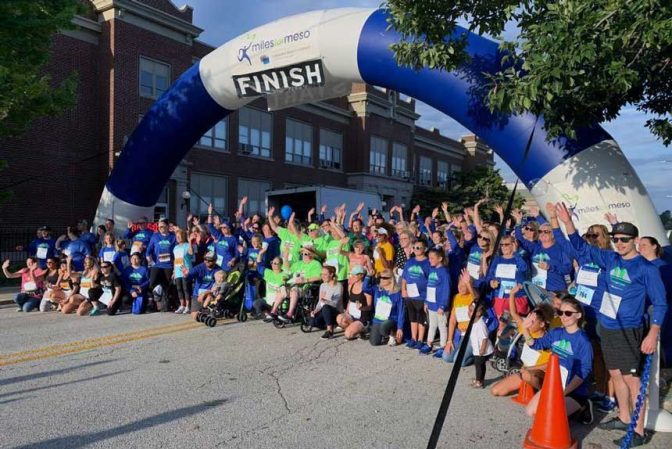 International Mesothelioma Interest Group
The International Mesothelioma Interest Group (iMiG) is a research group that formed in 1991. It organizes an international conference on mesothelioma research that takes place every two years.
The conference happens in countries throughout the world to give researchers around the globe a fair opportunity to attend. For example, the conference has been held in Paris, Amsterdam, Cape Town, Kyoto and Chicago.
In 2016, iMiG created the iMiG Research Award to recognize work that has significance and impact on the future of mesothelioma treatment. The first recipient was Dr. Raphael Bueno for his research on genetic analysis of mesothelioma tumors.
International Symposium on Malignant Mesothelioma
The mesothelioma community gathers each year for the International Symposium on Malignant Mesothelioma. The three-day event raises awareness about mesothelioma by bringing in doctors and other cancer experts to discuss the latest advances in treatment.
While the symposium gives patients and families a place to learn more and share ideas, it also serves as an informational exchange among researchers, oncologists, surgeons and others.
There is a lack of awareness [about mesothelioma], and symptoms are vague. People don't know what to be looking for. Most providers encounter it infrequently in their careers. We need to raise awareness of this cancer and its symptoms, so we can identify and treat patients earlier.
Dr. Charles B. Simone
Radiation Oncologist
Ban Asbestos Network India
One of the most outspoken advocates for banning asbestos in India is Gopal Krishna, the founder of Ban Asbestos Network India (BANI). Krishna told the International Consortium of Investigative Journalists that the asbestos market is growing at a tremendous pace, so "nobody has time for complaints."
In 2008, Krishna demanded records on the dangers of asbestos be made public under India's Right to Information Act, but most of the Indian public does not have access to this information.
In 2018, BANI advocated for safer working conditions for those who work on asbestos-contaminated ships. BANI continues to push the government and spread awareness in India.
International Ban Asbestos Secretariat
Many asbestos opposition organizations recognize the power of the propaganda spread by asbestos lobbying organizations and fight back by educating the public. Founded in 2000, the International Ban Asbestos Secretariat (IBAS) seeks "to counter the industry's control of the information stream and provide a platform for victims to speak out against the injustices they have suffered."
The IBAS website provides several resources and allows concerned individuals to follow the worldwide effort to ban the toxic mineral. The organization often works hand-in-hand with organizations in developing countries, such as the Brazilian Association of People Exposed to Asbestos and helps them reach a broader audience through its vast network.
Globally, there are more than 70 activist organizations that spread awareness about the dangers of asbestos, including:
Asbestos Disease Awareness Organization
Asbestos Diseases Foundation of Australia (ADFA)
Asbestos Diseases Society of Victoria (ADSVIC )
Asbestos Victims Association (SA) Inc.
Asbestos Victims Families Casale
Asian Ban Asbestos Network (A-BAN)
Associazione Esposti Amianto (AEA)
Right on Canada
Ban Asbestos Canada
Ban Asbestos France
Ban Asbestos Network Japan (BANJAN)
Ban Asbestos Network of India (BANI)
Ban Asbestos Philippines
International Ban Asbestos Secretariat (IBAS)
Associazione Famigliari e Vittime dell'Amianto (AFEVA)
Asociación Argentina de Expuestos al Amianto (ASAREA)
Associacão Brasileira dos Expostos ao Amianto (ABREA)
Association Belge des Victimes de l'Amiante (ABEVA)
Greater Manchester Asbestos Victims Support Group (GMAVSG)
Association Nationale de Défense des Victimes de l'Amiante (ANDEVA)
Asian Network for the Rights of Occupational Accident Victims (ANROAV)
Common Questions About Mesothelioma Awareness
What day is Mesothelioma Awareness Day?

National Mesothelioma Awareness Day is Sept. 26. Every year, patients, caretakers, family members and friends help promote the work that health care teams are doing to find a cure for mesothelioma. This day of recognition was established in 2004 by the Mesothelioma Applied Research Foundation and has since united survivors and those affected by mesothelioma disease.

What is the color of mesothelioma cancer awareness?

Blue is the color of mesothelioma awareness, and supporters are encouraged to wear blue awareness wristbands or ribbons. Many supporters also wear bracelets, necklaces and clothing to show support for mesothelioma patients, and promote the message by sharing photos on social media.

What are some ways I can support mesothelioma survivors?

There are many activities and events that supporters can participate in to spread the word about National Mesothelioma Awareness Day. iWalk4Meso is a virtual race that raises funds for medical research, and supporters can join from anywhere. Supporters are also encouraged to call their political representatives and insist on an asbestos ban in the U.S.

Sharing awareness on social media also helps support mesothelioma survivors. The Asbestos Disease Awareness Organization often hosts chats on Twitter where survivors, supporters and experts can connect and share information. Donating to the ADAO, the Pacific Heart, Lung & Blood Institute or other organizations also helps advocate for the mesothelioma community.
---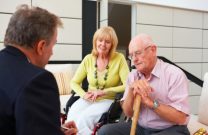 Get the Compensation You Deserve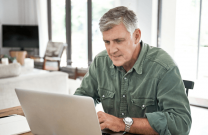 Mesothelioma Case Value Webinar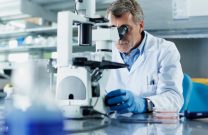 Immunotherapy & Mesothelioma Clinical Trials
---
Tell us what you think
Did this article help you?
How did this article help you?
What about this article isn't helpful for you?
Did this article help you?
Thank you for your feedback. Would you like to speak with a Patient Advocate?
---