Pleural Specialist
A medical doctor who treats pleural mesothelioma, an asbestos-related cancer that develops in the pleura, which is the thin lining that covers the lungs and chest wall.
Dr. Charles B. Simone
Radiation Oncologist
Radiation oncologist Dr. Charles B. Simone is the chief medical officer at the New York Proton Center, the only facility in the state to offer proton radiation therapy for pleural mesothelioma patients.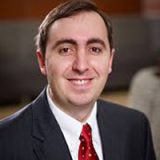 New York Proton Center New York, New York (NY)
Get to Know Dr. Charles B. Simone II
Dr. Charles B. Simone II is known as the leading authority in the use of proton radiation therapy for thoracic malignancies. He currently serves as chief medical officer at the New York Proton Center in New York City.
He is a research professor and a full member in the Department of Radiation Oncology at Memorial Sloan Kettering Cancer Center. He also works closely with a multidisciplinary thoracic cancer team at Mount Sinai Hospital. Both centers previously sent patients out of state for mesothelioma treatment if proton therapy was recommended.
Simone is heavily involved in innovative research and the development of clinical trial strategies with stereotactic body radiation therapy and radiation oncology.
He has published more than 365 peer-reviewed scientific articles and book chapters and given more than 230 scientific lectures.
Simone formerly served as the chief of thoracic oncology services and the director of the Mesothelioma and Pleural Program at the Hospital of the University of Pennsylvania.
While at the University of Maryland, he served as the medical director of the Maryland Proton Treatment Center, director of the stereotactic radiation therapy program, chair of the clinical research committee and fellowship director of the proton therapy education program.
In 2018, Simone co-authored a mesothelioma study that demonstrated how patients in high-volume centers experienced shorter hospital stays, fewer complications and lower three-day readmission rates after mesothelioma surgery than those treated at low-volume centers. The study showed 90-day mortality rates were lower and survival rates higher for those at the high-volume centers.
Simone earned his medical degree from the University of Pennsylvania and did his resident training in radiation oncology at the National Cancer Institute, where he also completed an internship in internal medicine.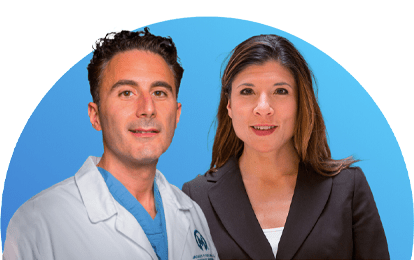 Find a Mesothelioma Specialist
Get specialized treatment from experienced mesothelioma doctors.
Specialties of Dr. Charles B. Simone
Pleural and lung cancer
Research
Contact Dr. Charles B. Simone
Dr. Charles B. Simone's Experience and Medical Education
Perelman School of Medicine at the University of Pennsylvania (M.D.)
National Cancer Institute (Residency and internship)
Awards and Certifications
Association of Residents in Radiation Oncology Educator of the Year Award (2017-2018, 2015-2016)
Board certified in radiation oncology
Publications of Dr. Charles B. Simone
Higgins, K.A. et al. (2020, October 1). American Radium Society, Appropriate Use Criteria on Radiation Therapy for Extensive-stage Small Cell Lung Cancer. Journal of Thoracic Oncology.
Griffin, R.J., Limoli, C.L. & Simone, C.B. (2020, September 14). Radiation Research Special Issue: New Beam Delivery Modalities are Shaping the Future of Radiotherapy. Radiation Research.
DeCesaris, C.M. et al. (2020, August). Pathologic complete response (pCR) rates and outcomes after neoadjuvant chemoradiotherapy with proton or photon radiation for adenocarcinomas of the esophagus and gastroesophageal junction. Journal of Gastrointestinal Oncology.