VA Treatment Centers for Mesothelioma
Fact Checked
Our fact-checking process begins with a thorough review of all sources to ensure they are high quality. Then we cross-check the facts with original medical or scientific reports published by those sources, or we validate the facts with reputable news organizations, medical and scientific experts and other health experts. Each page includes all sources for full transparency.
Under the U.S. Department of Veterans Affairs, VA treatment centers for mesothelioma across the country provide free medical care to veterans with the asbestos-related disease.
Written By: Aaron Munz,
Last modified: April 5, 2021
The Veterans Health Administration has its share of challenges, but the same can't be said about the way its health care system handles cancers such as mesothelioma. Veterans have access to several mesothelioma specialists throughout the country within the VA Healthcare system.
Veterans account for a disproportionate amount of people stricken with mesothelioma — nearly 30 percent of all mesothelioma lawsuits are filed by veterans — and that amount is traced to exposure to asbestos, once widely used in all branches of the military.
Providing Care for Asbestos Exposure
"I don't think anyone in the military knowingly put those serving at risk for mesothelioma," said Dr. Abraham "Avi" Lebenthal, thoracic surgeon at the VA Boston Healthcare System. "But there is an obligation now to provide the best care for those men and women who were exposed."
Nationwide Treatment Centers
The VA system has more than 1,400 treatment sites nationwide. Similar to the private sector, some facilities are better than others. While some specialize in particular issues, others are not always equipped to handle rare cancers such as mesothelioma.
It is important for veterans to know that if they are in the VA system, they have an option of receiving care at any facility, particularly for rare diseases that are difficult to treat.
Progression in VA Health Care
"In the early '70s, VA Healthcare was probably in the bottom tier of the class," Lebenthal said. "But today it's in the top tier and continuing to improve. Overall, it's more scrutinized, with more checks and balances than in the private sector. And that helps make the VA health system so much better than it was."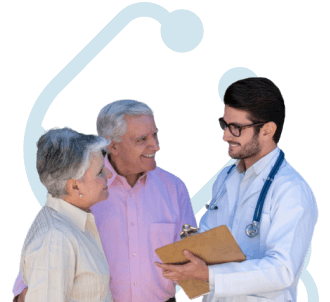 Find Mesothelioma Treatment for Veterans
Our Veterans Department can help you find specialized mesothelioma treatment at VA hospitals or top cancer centers near you.
VA Centers Specializing in Mesothelioma
There are a handful of quality VA Healthcare systems that many doctors say provide the same quality care and treatment as any private sector facility. Some of these are well-equipped to treat veterans diagnosed with mesothelioma and other asbestos-related diseases. Others are not considered mesothelioma centers, but provide excellent quality care, particularly in the area of overall cancer treatment.
The VA Greater Los Angeles Healthcare System specializes in mesothelioma treatment and offers a TeleHealth program that allows them to work with mesothelioma patients throughout the country. This program allows the mesothelioma treatment team to participate and oversee the patient's care remotely.
VA Boston Healthcare System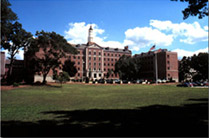 The proximity to the nearby International Mesothelioma Program makes this the most high-profile VA facility in the country when it comes to treating the cancer caused by asbestos exposure. The recent addition of Lebenthal, a surgeon who specializes in mesothelioma and also works at Brigham and Women's Hospital, has helped to attract veterans from across the country.
The system encompasses three campuses and six community outpatient clinics across the Boston area, including campuses in Jamaica Plain, West Roxbury and Brockton.
The Boston VA also serves as a national research and development center and a teaching facility for the Harvard Medical School and Boston University School of Medicine, offering specialized training and state-of-the-art technology. In 2006, it received the Commission on Cancer accreditation from the American College of Surgeons.
VA Greater Los Angeles Healthcare System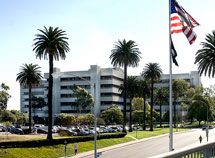 Dr. Robert Cameron, who also directs the Comprehensive Mesothelioma Program at UCLA, has attracted international attention. Cameron serves as the chief of thoracic surgery at the West Los Angeles VA Medical Center, the flagship of this VA system. He pioneered the use of the successful lung-sparing pleurectomy and decortication surgical procedure with mesothelioma patients.
The Los Angeles system is the largest, most complex in the Department of Veterans Affairs (VA), serving 1.4 million veterans in the area. It consists of three ambulatory care centers, a tertiary care facility and 10 community-based outpatient clinics covering a five-county area.
Inpatient care is available in neurology, psychiatry, medicine, surgery and rehabilitation. There is a cancer research center headed by Dr. James Tomlinson that offers a wide variety of clinical trials. It is affiliated with both the UCLA and USC schools of medicine.
In addition, the Los Angeles VA system offers services that cover spinal cord injuries, Parkinson's disease, women's health, specialty care and mental health.
Miami VA Healthcare System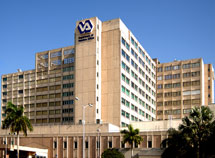 This system serves three South Florida counties that include an estimated 285,000 veterans. The Bruce W. Carter VA Medical Center has provided general, medical, surgical and psychiatric services since it opened in 1968.
It also has the experience of thoracic surgeon Dr. Dao Nguyen, a research leader in targeting molecular therapy for malignant pleural mesothelioma. Nguyen splits time between the VA and the acclaimed Sylvester Cancer Center.
The VA operates 191 hospital beds at the center, including 34 in intermediate care, five in neurology, 82 in medical, six in rehabilitation, 30 in surgical and 36 in spinal cord injury. There also is a 120-bed nursing Home Care Unit and 58 beds in psychiatry.
Less than a mile away from the main center is the Healthcare for Homeless Veterans facility and a substance abuse clinic, helping to prevent veterans from falling through the cracks of the health care system.
Michael E. DeBakey VA Medical Center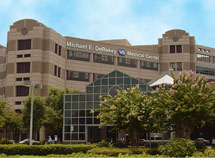 There are more than 3,500 health care professionals at the Michael E. DeBakey VA Medical Center in Houston, allowing it to attract patients from around the country for specialized diagnostic care in cardiovascular surgery, ophthalmology, gastrointestinal endoscopy and treatment of spinal cord injury.
There also are 120,000 veterans in southeast Texas who rely on the DeBakey Center for their primary health care needs. Many of the programs here have received national honors for long-term care, substance abuse and behavioral health care. The center has received the Magnet Hospital Recognition Program for Excellence in Nursing Services.
The center is home to a post-traumatic stress disorder clinic, a cardiac and general surgery program, an epilepsy center, a cancer center, a substance abuse disorder quality enhancement research initiative and a liver transplant center.
A majority of the staff at the medical center also serve as faculty members at the Baylor College of Medicine, its longtime affiliate. It also has a 259-slot residency program, the largest in the VA system.
The facility is located on a 118-acre campus and features 386 hospital beds, including a 120-bed transitional unit for long-term care.
Atlanta VA Health Care System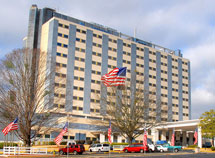 Only 14 percent of U.S. hospitals earn the distinction of top performer from the Joint Commission, leading accreditor of health care organizations in the nation. The Atlanta VA Medical Center made that list in 2011.
The vision of the Atlanta VA is to be a comprehensive provider, recognized nationally for its excellence in veteran health care, which was affirmed by the Joint Commission. Affiliated with Emory University School of Medicine and the Morehouse School of Medicine, the Atlanta VA also is a teaching hospital, allowing it to use state-of-the-art technology to provide a full range of patient care services.
Included in the Atlanta VA system are 179 hospital beds. The system admitted 6,466 patients and handled 861,325 on an out-patient basis in 2010. In addition to the medical center, the Atlanta VA also oversees eight community-based outpatient clinics, along with an outreach clinic in nearby Rome, Georgia.
It has an extensive research program run primarily by VA scientists and doctors on staff at Emory, giving it quick access to the latest breakthroughs in health care. Atlanta VA features a comprehensive cancer center along with the Rehabilitation Research and Development Center of Excellence and research projects that cover everything from low vision and disequilibrium in the elderly to kidney issues and hypertension. They have specialists with experience treating many diseases, including Alzheimer's disease.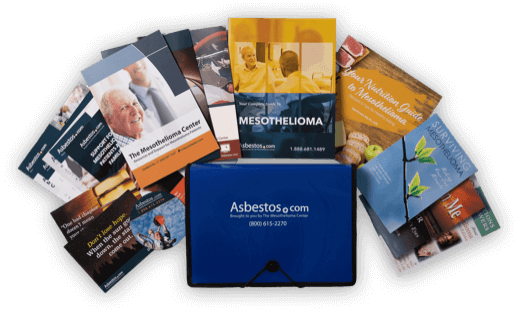 Free Mesothelioma Guide for Veterans
Learn about mesothelioma, asbestos exposure in the military, your treatment options and more.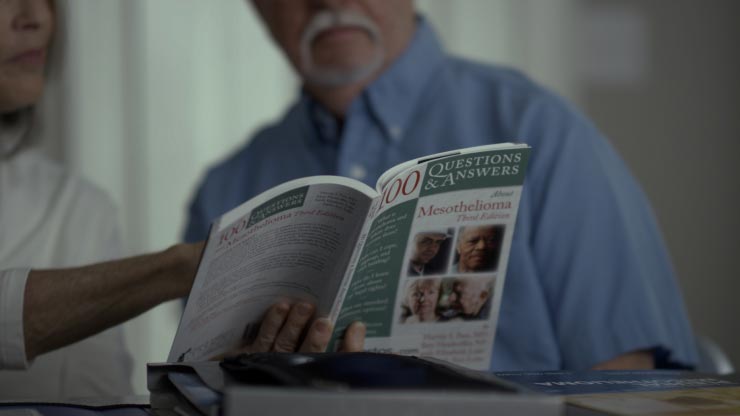 VA vs. Private Health Care
Veterans with mesothelioma often wonder if they should even try to get treatment through the VA. They worry it will take a long time to get treatment and wonder if it is equal to that of private mesothelioma health care.
Treatment
Certain VA health care facilities are equipped with the latest technology to treat mesothelioma, especially the VA Boston Healthcare System and the VA Greater Los Angeles Healthcare System.
Although most of the country's mesothelioma specialists are found at private cancer centers, some are affiliated with VA Healthcare facilities, and they telecommunicate with patients throughout the country. This means veterans who cannot travel may be able to receive equal care locally, with specialists guiding the treatment remotely.
Veterans are also allowed to travel to any VA Healthcare facility in the country once they are accepted into the VA Healthcare system.
Wait Time
Mesothelioma patients receive priority care from the VA if they have received a 100% disability rating. This process usually takes four to eight months after diagnosis. Veterans diagnosed with mesothelioma must have their disability claim approved before being placed at the top priority level.
Veterans should not delay treatment for mesothelioma while awaiting their disability rating. While it is important to begin a VA disability claim as soon as possible after a diagnosis, veterans can apply for grants for treatment, discounts from pharmaceutical companies that make chemotherapy drugs, and travel assistance to receive treatment. They can also work with an attorney to file for compensation.
Cost
The cost for mesothelioma treatment with VA Healthcare could be considerably less than private health care. Once the veteran is enrolled in the VA Healthcare system, they can receive treatment for mesothelioma.
If the veteran is approved for a service-connected disability, the VA will cover all treatment expenses from the time the claim was originally submitted. It is important to file a claim as soon as possible to receive monthly compensation and gain access to free care from the VA. The VA may also pay for treatment at a civilian specialty cancer center.
---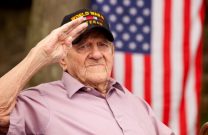 Access Free VA Claims Assistance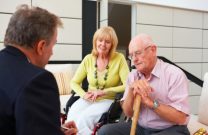 Get the Compensation You Deserve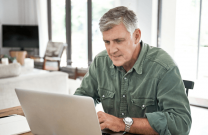 Mesothelioma Case Value Webinar
---
Tell us what you think
Did this article help you?
How did this article help you?
What about this article isn't helpful for you?
Did this article help you?
Thank you for your feedback. Would you like to speak with a Patient Advocate?
---