Doctors at VA Boston Healthcare System
VA Boston Healthcare System Treats Asbestos-Related Diseases
The VA Boston Healthcare System is one of the highest-rated Veterans Administration medical programs. Veterans with a history of asbestos exposure can receive screening and treatment for asbestos-related diseases from experienced specialists through the Boston system.
The system has three main campuses. Depending on their medical needs, patients may visit the Jamaica Plain division in Boston, the Brockton division or the West Roxbury division.
Together, the VA Boston Healthcare System is the largest advanced inpatient care facility in New England. The primary medical centers are also supplemented by six outpatient clinics in the greater Boston area.
The Boston system has partnerships with several esteemed medical institutions, including the medical schools of Boston University and Harvard University.
Thanks to its accomplished staff, state-of-the-art technology and strong research focus, the VA Boston Healthcare System has earned accreditations from the College of American Pathologists, the American College of Surgeons Commission on Cancer and The Joint Commission.
The Boston VA's research projects are conducted by a staff of more than 125 laboratory workers. Many clinical trials performed at the facility earn sponsorship from the National Institutes of Health.
Lodging and Mental Health Counseling Available at VA Boston Healthcare System
Most mesothelioma patients who go to a Boston VA medical center are treated at the Jamaica Plain campus. This location offers advanced subspecialty clinics including oncology, radiology and surgery.
Social services are also offered at the VA hospitals in Boston. Veterans who are struggling emotionally with their mesothelioma diagnosis may benefit from counseling sessions. Late-stage mesothelioma patients can take advantage of palliative care and hospice benefits at the Brockton campus.
Free lodging is available at the Huntington House for patients traveling to the Jamaica Plain campus for outpatient appointments from 50 or more miles away. The Fisher House Foundation offers relatives of hospitalized veterans a place to stay near their loved ones, also free of charge.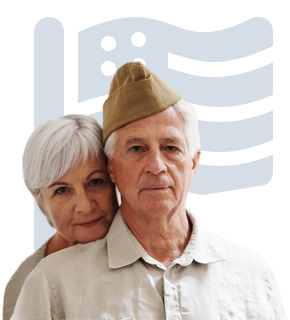 Compensation for Veterans
Our Veterans Department can help you or a loved one file asbestos-related VA Claims and secure other benefits.
Get Help Now
VA Boston Healthcare System's Mesothelioma Specialist
One of the top mesothelioma specialists working in the VA Boston Healthcare System is Dr. Abraham Lebenthal. He is a thoracic surgeon with experience performing complex chest procedures in combination with chemotherapy.
Lebenthal's focus on mesothelioma began during his training at Harvard Medical School, where he met Dr. David Sugarbaker, a pioneer of surgery for pleural mesothelioma. Sugarbaker founded the International Mesothelioma Program at Brigham & Women's Hospital, one of the Boston VA's affiliates.
Later, during Lebenthal's time at the Fox Chase Cancer Center in Philadelphia, he earned a reputation as an authority on mesothelioma. Lebenthal is interested in this disease because veterans bear a disproportionate burden of mesothelioma.
Before Lebethal's career as a surgeon, he had served with distinction in the Israeli military. As a combat veteran himself, Lebenthal empathizes with other former soldiers. This motivates him to go above and beyond to ensure veterans with mesothelioma have access to high-quality treatment.
Along with his colleague Dr. Jeff Siegert, Lebenthal set up a national phone triage system for veterans with mesothelioma.
Lebenthal realized that veterans often had to wait months to get recommendations from an experienced specialist — if they ever spoke to a specialist at all. This led to a sense of hopelessness for most veterans diagnosed with mesothelioma.
For Lebenthal, the main stumbling block for veterans with mesothelioma is not the VA system itself, but a lack of awareness of the options that are available within the VA system. He is working to correct this misconception.
Find More Top Cancer Centers
Disclaimer: VA Boston Healthcare System has no professional affiliation with Asbestos.com.

Get Help Contacting this Cancer Center

Get Help Contacting this Doctor
1 Cited Article Sources
The sources on all content featured in The Mesothelioma Center at Asbestos.com include medical and scientific studies, peer-reviewed studies and other research documents from reputable organizations.
U.S. Department of Veterans Affairs. (2018, January 11). VA Boston Healthcare System. Retrieved from: http://www.boston.va.gov
How did this article help you?
What about this article isn't helpful for you?
Did this article help you?
Thank you for your feedback.
Would you like to speak with a Patient Advocate?
Last Modified July 27, 2020