Workers' Compensation for Mesothelioma Patients
Fact Checked
Our fact-checking process begins with a thorough review of all sources to ensure they are high quality. Then we cross-check the facts with original medical or scientific reports published by those sources, or we validate the facts with reputable news organizations, medical and scientific experts and other health experts. Each page includes all sources for full transparency.
Mesothelioma patients may file workers' compensation claims if they were exposed to asbestos on the job. Few patients qualify because mesothelioma is often diagnosed after the time allotted by most states to file a workers' compensation claim.
File a Mesothelioma Claim
Connect with a mesothelioma lawyer to find out if you or a loved one is eligible for compensation for:
Treatment costs
Travel expenses
Lost wages
Wrongful death
Get Help Filing a Claim
Page Topics
What Is Workers' Compensation?
Workers' compensation programs provide employees with a way to access compensation for injuries sustained on the job. Every state has a workers' compensation system. These programs create a framework for providing a number of benefits to injured employees. They also establish procedures for claiming the benefits.
Potential workers' compensation benefits include:
Medical care
Temporary or permanent disability payments (replacement income)
Assistance finding another job (vocational rehabilitation) if appropriate
Laws vary by state, and workers' compensation programs are administered by state boards. Payments typically include a fixed amount of compensation. The amount of compensation is usually spelled out in the state law and based on the type of injury.
Replacement income provides only partial compensation for lost income and is usually subject to certain limits.
Qualifying for Asbestos Workers' Compensation
Workers' compensation eligibility requirements vary by state. In general, states apply four basic eligibility requirements to claimants:
Must be an employee
Employer must carry workers' compensation insurance
Injury or illness must be work-related
Must meet the state's deadline for reporting the injury and filing a claim
An injured employee is usually required to report any work-related injuries in writing to the employer. The employer then must provide the worker with a claim form. Families of deceased workers may also be eligible to apply for benefits. The employer is responsible for submitting the form to the local board office and to its insurer.
Navy veterans diagnosed with asbestos-related illnesses may file claims with the Longshore and Harbor Workers' Compensation program. The same four basic eligibility requirements that apply to general workers' compensation claims also apply in the Longshore program.
Learn About Your Mesothelioma Compensation Options
What is your or your loved one's diagnosis?
Next Step
Connect with a Top Mesothelioma Attorney
Only a qualified attorney can determine if you are eligible and help you seek the mesothelioma compensation you deserve.
How an Attorney Can Help with Workers' Compensation
A qualified attorney can help keep your workers' compensation claim moving forward and improve your chances of receiving compensation. They will gather evidence to support your claim, plan strategies in case your claim is disputed and represent you at hearings.
If your claim is disputed, an experienced attorney can represent you in front of the Workers' Compensation Appeals Board. A mesothelioma attorney has the expertise to handle workers' compensation claims and other legal claims for mesothelioma compensation that you may qualify for.
Workers' Compensation vs. Mesothelioma Lawsuits
Tapping into a state or federal workers' compensation system is one legal option for some people who were exposed to asbestos at work. These systems can be difficult to navigate. Many workers' comp claims result in only modest amounts of financial help, but they have served as a source of compensation for asbestos victims.
More common legal options for asbestos exposure compensation include a mesothelioma lawsuit or asbestos trust fund claim. A KCIC industry report shows 3,685 lawsuits were filed over occupational asbestos exposure in 2020.
You should consult with a qualified mesothelioma attorney if you are considering filing a workers' compensation claim for asbestos exposure or an asbestos lawsuit. Filing a workers' compensation claim with an employer and filing a lawsuit against an asbestos manufacturer involve different processes, durations and varying financial compensation outcomes. It's important to understand the nuances of each legal option before making a decision.
Workers' Comp Claims Have Stricter Time Constraints
Like lawsuits, workers' compensation claims must be filed within an established time frame after an injury occurs. Each state has its own set of guidelines that dictate eligibility.
Although most cases of mesothelioma are caused by occupational exposure to asbestos, not all people with mesothelioma are eligible to file a workers' compensation claim. Because of its long latency period, mesothelioma is not typically diagnosed within the time frame allotted for a workers' compensation claim.
In addition, most former workers diagnosed with mesothelioma are no longer employed at the job where their exposure occurred. Asbestosis patients may be more likely to qualify for this option because the disease's shorter latency period is around 10 years compared to 20 to 50 years for mesothelioma.
Lawsuits May Provide a Broader Range of Compensation
The amount of compensation available through an employer is often modest compared with potential lawsuit or trust fund recoveries. State laws usually fix the maximum amount of workers' compensation available for a particular injury.
The workers' compensation process is nonadversarial, meaning claims are not designed to assign blame. On the other hand, jury verdict awards may include punitive damages and compensation for pain and suffering. This can substantially increase the total amount of compensation, even if a lawsuit is settled out of court.
Workers' Compensation Claims Are Often Disputed
Individual circumstances influence the outcome of a workers' compensation claim. Merely filing a claim does not guarantee financial benefits.
If a dispute arises with your claim or you are unhappy with the outcome of your workers' compensation hearing, you may take it up with the state workers' compensation commissioner or in a court of appeals.
Other asbestos compensation and financial assistance is available through asbestos trust funds, government disability programs and the Veterans Administration. Consult a qualified mesothelioma law firm for legal advice.
Issues with Workers' Compensation
Although workers' compensation laws were created to provide benefits to eligible employees, they were also designed to protect employers from lawsuits by placing limits on compensation.
The federal government and a handful of states rely on government sources to fund workers' compensation claims. Most states fund their compensation budgets exclusively through the private sector or through private insurance carriers, which compete with state-run funds.
Because of substantial underwriting losses, private insurance carriers have favored cutting back the scope of workers' compensation programs in the past two decades. Some states in recent years increased private competition to reduce program costs for employers.
Common Questions About Workers' Compensation for Mesothelioma
What compensation options are available for occupational asbestos exposure?

Asbestos compensation options for workers with a history of occupational exposure include asbestos trust funds, mesothelioma lawsuits and settlements.

Should I consult an attorney before filing a workers' comp claim?

Employees who have experienced occupational asbestos exposure should consult an attorney before filing for workers' compensation. Asbestos lawyers can represent you in court with the best resources available and are familiar with the complex processes of asbestos-related claims.

Can I file a mesothelioma lawsuit instead of a workers' comp claim?

A person diagnosed with mesothelioma is eligible to file a personal injury mesothelioma lawsuit. Compensation from this type of lawsuit can reduce the financial burden of a mesothelioma diagnosis for you and your family.
---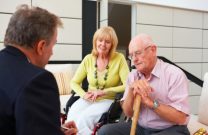 Get the Compensation You Deserve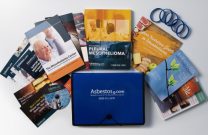 Get Your Free Mesothelioma Legal Guide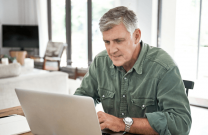 Mesothelioma Case Value Webinar
---
Tell us what you think
Did this article help you?
How did this article help you?
What about this article isn't helpful for you?
Did this article help you?
Thank you for your feedback. Would you like to speak with a Patient Advocate?
---