Treatment options typically include surgery, chemotherapy and radiation, and costs vary widely. For those who must undergo certain therapy regimens more than once, the bill keeps growing. Add to that travel and lodging expenses for those who have no local access to a mesothelioma specialist, and the financial burden can result in extreme hardships and debt.
Some of these costs may be covered by insurance companies or subsidized by nonprofit organizations and charities. Government programs, such as Social Security and VA benefits, often can help cover some or all of the costs associated with treatment and care.
How Much Does Treatment Cost?
The financial burden of battling cancer can be overwhelming, and patients need to be aware of expenses associated with managing the disease. Costs will vary based on a number of factors unique to each patient.
Surgery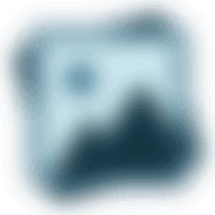 Surgery can cost tens of thousands of dollars. Because asbestos-related cancer is rare, the precise costs of related surgery cannot be determined. Lung cancer surgery, which is comparable to pleural cancer surgery because of the area being operated on, has an average surgery cost of $39,891.
Chemotherapy
The costs for chemotherapy can vary as well, with some estimates as high as $30,000 over an eight-week period. The average cost for an initial treatment is approximately $7,000. Expenses differ depending on the drugs, the stage of the cancer and other factors specific to each patient.
Radiation
Radiation treatment can also have high costs because sophisticated equipment and machinery is used. The total expense depends on the number of treatments, the type of radiation and the patient's health coverage. Some estimates place the patient cost for radiation therapy at around $2,000 a month. Estimates of costs to insurance companies and Medicare are between $10,000 and $50,000.
Alternative Therapies
In addition to conventional medical treatments, alternative therapies such as acupuncture, chiropractic care and massage may also provide relief. These therapies, which can relieve pain, fatigue and other symptoms, may not be covered by health insurance.
What Are the Hidden Costs & Debt Concerns?
Just as a cancer diagnosis is usually a surprise, so too are some of the expenses associated with treating it. Patients and caregivers need to consider the big picture when it comes to the financial burden. It goes far beyond the cost of procedures and doctor visits.
Some of the hidden costs may include the wages lost from taking time off from work to travel and receive treatment. In some cases, patients are forced to tap into credit lines or use credit cards to cover the expenses and hidden costs.
The patient may not be the only one to lose income. A caregiver may also be required to take time from their job to travel and assist with things related to care.
Get Help with Compensation Now
If you or a loved one has been diagnosed, we can help you obtain compensation through grants, trust funds and more.
How Can Patients Minimize Expenses?
While health insurance may cover portions of treatment costs, some cancer patients will still face financial strain trying to pay for what isn't covered, especially the hidden costs. But there are government programs, charitable organizations and other financial assistance options that can help patients receive treatment at lower or no costs.
Government Assistance: Through programs such as Social Security disability and VA benefits, the federal government may be able to help as well. If a cancer patient meets the disability standards, they can receive monthly income from the Social Security Administration (SSA).

If you are an asbestos cancer patient who is also a veteran, the Department of Veterans Affairs may offer financial assistance through disability, especially if your diagnosis resulted from asbestos exposure during your service in the military.

Charities: Nonprofit groups provide financial assistance as well. The Corporate Angel Network (CAN), for example, is a charitable organization that provides cancer patients with free travel to treatment centers across the country.

Clinical Trials: Clinical trials can help patients save money when it comes to treatment expenses because those who participate in these studies often do not pay for the experimental therapies. Although not every mesothelioma patient qualifies for clinical trials, patients should make an effort to find clinical trials that are currently taking participants.
Learning about financial planning also helps patients deal with the costs of cancer care.
Keep Track of Medical Expenses
It is important to know the treatment expenses when considering whether to file a legal claim. Keep track of your medical appointments and all of the prescriptions you buy. Try to keep records of your insurance claims and out-of-pocket medical expenses in one place. Enlist the help of a family member to help you keep complete records.
Last Modified March 5, 2019
14 Cited Article Sources
American Cancer Society. Acupuncture. (2010). Retrieved from: http://www.cancer.org/Treatment/TreatmentsandSideEffects/ComplementaryandAlternativeMedicine/ManualHealingandPhysicalTouch/acupuncture
American Cancer Society. Understanding Radiation Therapy. (2011). Retrieved from: http://www.cancer.org/Treatment/TreatmentsandSideEffects/TreatmentTypes/Radiation/UnderstandingRadiationTherapyAGuideforPatientsandFamilies/understanding-radiation-therapy-cost
Chun, D. (2009, August 19). Cyberknife facing a cut by Medicare. Retrieved from: http://www.gainesville.com/article/20090819/articles/908191008?p=2&tc=pg&tc=ar
Cipriano, L., Romanus, D., Earle, C.C., Neville, B.A., Halpern, E.F., Gazelle, G.S., & McMahon, P.M. (2011, January). Lung cancer treatment costs, including patient responsibility, by disease stage and treatment modality, 1992 to 2003. Value in Health, 14 (1), 41-52.
Corporate Angel Network. Overview. (2011). Retrieved from: http://www.corpangelnetwork.org/about/index.html
Livestrong. The Average Cost for Cancer Chemotherapy Treatment. (2011). Retrieved from: http://www.livestrong.com/article/153376-the-average-cost-for-cancer-chemotherapy-treatment/
Loma Linda University Medical Center. Does Insurance Cover It? (2008). Retrieved from: http://www.protons.com/faq/does-insurance-cover-proton-therapy.html
National Cancer Institute. (2010, June). Radiation Therapy and You: Support for People With Cancer (NIH No. 11-7157). Bethesda, MY.
Reinberg, S. (2008, June 10). Medicare Costs for Cancer Treatment Soar. Retrieved from: http://health.usnews.com/health-news/family-health/articles/2008/06/10/medicare-costs-for-cancer-treatment-soar
Surgery. Actual Costs of Cancer Surgery. (2009). Retrieved from: http://www.surgery.com/article/how-much-cancer-surgery-cost
American Cancer Society. The Cost of Cancer Treatment. Retrieved from: http://www.cancer.org/Treatment/FindingandPayingforTreatment/ManagingInsuranceIssues/the-cost-of-cancer-treatment.
Kaiser Family Foundation. (2006.). Prescription Drug Trends. Retrieved from: http://www.kff.org/rxdrugs/upload/3057-05.pdf
Associated Press. Cancer is world's costliest disease, reports show. August 16, 2010. Retrieved from: http://www.nbcnews.com/id/38728353/ns/health-cancer/t/cancer-worlds-costliest-disease-report-shows/#.V7XQi5grKM8
National Institutes of Health. Cancer costs expected to reach at least $158 billion in 2020 (News release, Jan. 12, 2011). Retrieved from: http://www.cancer.org/cancer/cancerbasics/economic-impact-of-cancer
How did this article help you?
What about this article isn't helpful for you?
Did this article help you?
Thank you for your feedback.
Would you like to speak with a Patient Advocate?