Mental Health and Mesothelioma
Fact Checked
Our fact-checking process begins with a thorough review of all sources to ensure they are high quality. Then we cross-check the facts with original medical or scientific reports published by those sources, or we validate the facts with reputable news organizations, medical and scientific experts and other health experts. Each page includes all sources for full transparency.
Medically Reviewed
A medical doctor who specializes in mesothelioma or cancer treatment reviewed the content on this page to ensure it meets current medical standards and accuracy.
This Page was Medically Reviewed By
A mesothelioma diagnosis can affect mental health. Many patients in cancer treatment struggle with depressed mood and anxiety. Mental health issues do not cause cancer, but help is available if cancer is making life harder and more stressful.
Page Topics
A diagnosis of mesothelioma can be frightening and demanding. Learning you have cancer can overwhelm even your best coping skills.
Mental health may not be at the top of your concerns after a mesothelioma diagnosis, but it's important to take care of your mind and body.
Understanding the level and type of psychological distress common among mesothelioma patients is a good place to start.
Learning about the connection between cancer and mental health, along with ways to manage these challenges is another important step. This will put you on the path to finding the support you need.
A focus on mental health awareness and self-care for mesothelioma patients should be a priority. Your doctors, nurses and caregivers know you'll do better during treatment if your emotional needs are met.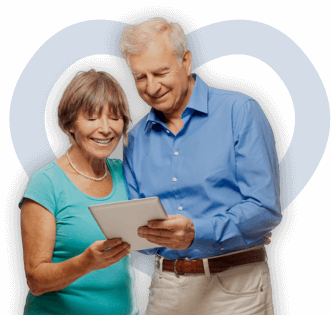 Support Group for Patients & Families
Our monthly online support group helps patients and families cope with the effects of mesothelioma.
What Do We Know About Mental Health and Mesothelioma?
There are many studies of cancer and mental health, though only a small portion of these investigations focus on mesothelioma.
In March 2018, the American Journal of Industrial Medicine published a review of the best research on this topic.
One common theme emerged from the papers: Mesothelioma patients experience significant psychological distress.
The study authors documented stress reactions among people who had received a mesothelioma diagnosis.
Patients and families expressed shock, dismay, anxiety, depression, apathy, difficulty concentrating, anger and social dysfunction. If you've been through this, it may help to know you're not alone in feeling this way.
Your mesothelioma health care team is familiar with the emotional and psychological impact of mesothelioma. They can help you find support from a mental health professional or a peer support group. Your oncologist may also prescribe medications to help you sleep, reduce anxiety or lessen feelings of depression.
Dana Nolan
Mental Health Counselor
How Does Cancer Affect Your Mental Health During Treatment?
Research supports that health care professionals play an important role in the severity of distress among mesothelioma patients.
In particular, health care providers with better communication skills lessened distress and trauma among patients.
This finding supports the importance of seeing a mesothelioma specialist.
The most knowledgeable doctors and nurses are in the best position to help you navigate treatment options. They can do this with skill and compassion.
Knowing you're in the hands of true mesothelioma experts will make cancer treatment more manageable.
Finding the Right Treatment Facility
Many cancer treatment centers do not have a mesothelioma specialist on staff. This doesn't mean patients should immediately go somewhere else for cancer care. It simply reflects the fact mesothelioma is rare.
Only a small number of oncologists are considered experts in managing mesothelioma. If your current cancer doctor does not have much experience treating mesothelioma, ask for a second opinion.
Do not worry about offending your doctor. Oncologists are used to consulting with others. They request second opinions from other doctors themselves.
Your cancer center can help you put the pieces in place to get a second opinion. This might include sending scans, medical records and blood tests to the consulting physician.
A mesothelioma specialist also can be an important link to learning more about clinical trials. An experienced mesothelioma doctor may be conducting a study or have more awareness of ongoing trials appropriate for your diagnosis.
All of this information can contribute to better mental health during chemotherapy, radiation therapy and other treatments you are considering.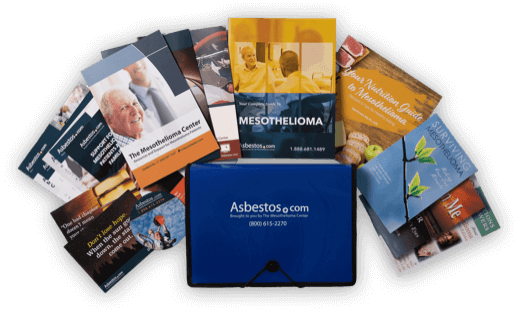 Free Mesothelioma Guide
Our latest guide for patients and loved ones is shipped overnight and includes treatment information, legal resources, mesothelioma books and support wristbands.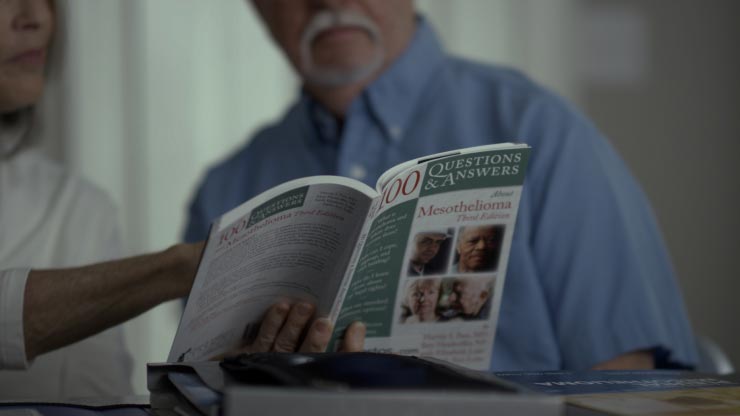 Can Cancer Cause Mental Illness?
People diagnosed with cancer can develop depression and anxiety. According to the National Cancer Institute, up to 25 percent of cancer patients experience depression.
The depression rate among the general public is around 7 percent of adults.
These statistics suggest the stress of cancer contributes to some forms of mental illness.
People studying the mental health of mesothelioma patients have documented something called "sickness behavior."
Sickness behavior is a set of nonspecific symptoms — fever, loss of appetite, depression, anxiety, trouble making decisions, poor concentration and heightened pain response — occurring in response to receiving the diagnosis.
Supportive Care Works
There is good news: Quality of life improves, and distress decreases for mesothelioma patients who receive the help they need to cope with their diagnosis.
Distress decreases in mesothelioma patients who:
Have access to clear and accurate legal information on the possibility of compensation.
Participate in mesothelioma support groups.
Seek counseling from a licensed mental health professional with expertise in cancer care.
Take advantage of physical therapy care to improve physical function.
Improved their diet to improve health.
Received palliative care.
By getting the needed support, mesothelioma patients can have and maintain strong mental health after a diagnosis.
---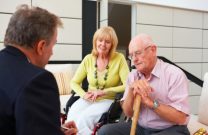 Get the Compensation You Deserve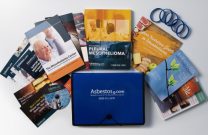 Learn About Top Mesothelioma Treatments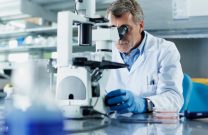 Immunotherapy & Mesothelioma Clinical Trials
---
Tell us what you think
Did this article help you?
How did this article help you?
What about this article isn't helpful for you?
Did this article help you?
Thank you for your feedback. Would you like to speak with a Patient Advocate?
---