What Is a Mesothelioma Statute of Limitations?
A statute of limitations limits the amount of time someone can wait to file a lawsuit. These legal time limits vary by state and also by the type of claim.
States define different time limits for each type of claim. The clock starts ticking at different times for the two main types of mesothelioma lawsuits:
A statute of limitations also applies to class-action lawsuits, which are uncommon in asbestos litigation, and trust fund claims. Each trust fund sets its own time limits for filing a claim.
With a few exceptions, people are barred from filing a claim if they wait too long after the statute of limitations period begins.
That's why you should consult a qualified mesothelioma attorney as early as possible after a diagnosis or death.
Most statute of limitations for mesothelioma claims fall within one or two years, but that should not limit patients and the estate from seeking a lawsuit. You may be able to file a claim in a different state than where you currently live.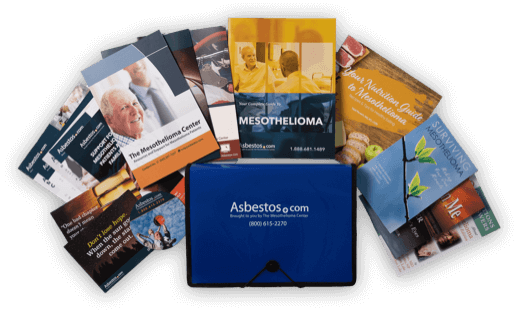 Free 2020 Legal Packet
Learn about your legal rights, including how to choose an attorney and how to qualify for compensation. Also comes with free books and wristbands that are shipped overnight.
Get Your Free Legal Guide
Is My Mesothelioma Claim Within the Statute of Limitations?
Several dozen different factors can affect the statute of limitations on your mesothelioma claim.
An experienced law firm can help you determine which state's laws will apply to your case, and whether you are eligible to file multiple claims under a different statute of limitations.
Which State Should I File In?
The best state for you to file in depends on several factors:
States where you've lived

States where you worked and were exposed to asbestos

States where the companies responsible for the asbestos exposure are located
Don't guess about whether you still have time to file a claim – talk directly with an experienced mesothelioma attorney. They can review your work history, trace where you were exposed to asbestos and explain all your options for compensation.
Even if you think you have plenty of time to file a lawsuit, you should start the process sooner rather than later. Gathering enough evidence to put together a successful claim will only get more difficult as time goes on.
The sooner you file, the faster you and your family could obtain compensation through a settlement or jury trial verdict to cover treatment costs and other expenses.
Applying a Statute of Limitations to Asbestos Claims
Applying a statute of limitations is straightforward in most personal injury cases. A claimant usually knows when the clock starts ticking on the claim because they know when they were injured. But that's not the case for asbestos personal injury claimants.
It usually takes at least 20 years after asbestos exposure for an asbestos-related disease to develop.
Unlike most injuries, the conduct that causes asbestos-related injuries often cannot be traced back to a single moment in time. Rather, it's traced to a period of asbestos exposure over time, typically during months or years of someone's work history.
Statute of limitations periods for personal injuries range from one to six years, but it takes much longer than that for asbestos claimants to discover their injuries. If asbestos claimants were held to the standard limitations, their claims would be barred before they even realized they were injured.
This is why courts interpret statutes of limitations uniquely for asbestos claimants.
'Discovery Rule' for Asbestos Cases
The "discovery rule" refers to when the statute of limitations begins for an asbestos case.
In general, the limitations clock begins to run when a person is injured. In 1973, the landmark asbestos case Borel v. Fibreboard addressed the difficulty of applying the traditional rule to asbestos claimants. Since then, courts have applied the "discovery rule" to asbestos cases.
Today, the statute of limitations begins at the time of diagnosis for personal injury claims and at the time of death for wrongful death lawsuits.
The Borel case is important because it was the first to hold manufacturers liable for asbestos injuries.
In the case, the U.S. Court of Appeals for the Fifth Circuit noted a line of personal injury cases involving exposure to dangerous substances. Those cases held that a cause of action did not accrue (that is, the statute of limitations clock did not begin to tick) until "the effects of such exposures manifest themselves." The court decided that the rule was also appropriate for asbestos personal injury cases.
An Illinois court later explained it in an asbestos case against Johns Manville: "The cause of action accrues when the plaintiff knows or reasonably should know of an injury and also knows or reasonably should know that the injury was caused by the wrongful acts of another."
Compensation Options If Your Statute of Limitations Expires
If you believe that your statute of limitations has expired, you may have other options for compensation, and you might be wrong about missing your chance to file a mesothelioma claim.
Because statutes of limitations are complicated and vary by state, the best recommendation is to find a qualified asbestos attorney who can advise you on the right plan of action.
They can determine if you qualify for an exception or an extension that you may not be aware of.
A mesothelioma lawyer can also provide additional information and assistance attaining other types of compensation such as VA benefits claims, disability insurance claims and health insurance claims.
Get Your Free Mesothelioma Legal Guide
Sign Up
6 Cited Article Sources
The sources on all content featured in The Mesothelioma Center at Asbestos.com include medical and scientific studies, peer-reviewed studies and other research documents from reputable organizations.
How did this article help you?
What about this article isn't helpful for you?
Did this article help you?
Thank you for your feedback.
Would you like to speak with a Patient Advocate?
Last Modified January 6, 2020