Mesothelioma is usually the result of a company's negligence. When a person dies from mesothelioma, that person's estate may have the option to file a wrongful death lawsuit against a former employer or company that produced or sold asbestos-containing products.
Filing a mesothelioma wrongful death lawsuit is a time-sensitive process. Each state has its own statute of limitations for wrongful death claims. You will want to consult with an attorney in your area to understand the effect of the statute of limitations on a potential claim.
A qualified mesothelioma attorney can also help you file a wrongful death claim before the time limit expires.
Filing a wrongful death lawsuit can provide a family compensation and financial assistance to pay medical bills, funeral costs and other expenses.
Who Can File a Wrongful Death Lawsuit?
Filing a mesothelioma wrongful death claim is a complex process. When a person dies of an asbestos-related illness, legal decisions usually fall in the hands of the estate representative. This may be an immediate family member such as a spouse or child. It does not have to be a blood relative.
The estate representative is typically named in the decedent's last will and testament. The representative is commonly called an executor or administrator. If no one is appointed before the decedent's death, the court will appoint an estate representative.
Examples of Estate Representatives
Spouse or life partner
Children (including adopted children or stepchildren)
Parents
Grandparents
Close friend
Someone financially dependent on the deceased (varies by state)
How Are Awards Handled for Wrongful Death Claims?
Awards from wrongful death lawsuits go to the estate, not the estate representative. This means payments from settlements or trial verdicts may be divided among family members, similar to the way assets are split after a loved one dies.
In many cases, the amount awarded for wrongful death claims is significantly less than personal injury claims. This is because plaintiffs in personal injury lawsuits are presumed to have ongoing medical bills, travel expenses and emotional distress.
When a person dies, these types of claims cannot be pursued.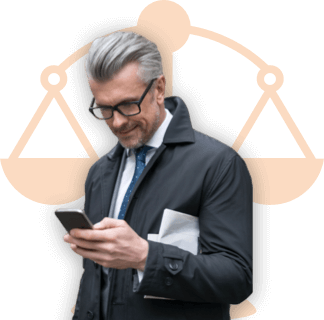 Don't Let Your Claim Expire
There are different types of mesothelioma claims, including personal injury and wrongful death claims. Each type of claim is subject to statutes of limitations that vary by state.
Start Your Claim
Limitations of a Mesothelioma Wrongful Death Claim
Wrongful death claims often are harder to file and more difficult to prove than mesothelioma personal injury claims. This is because the injured party is no longer alive to serve as the plaintiff.
Difficulties of Filing a Wrongful Death Claim
Proving work history and asbestos-exposure history
Tracking down witnesses such as former co-workers who can attest to exposure
Compiling viable evidence such as work records, medical records and other documents
Filing before the wrongful death statute of limitations expires
Deceased person isn't available for attestation (affidavit, deposition or trial under oath)
Often, the most important witness in a mesothelioma lawsuit is the person diagnosed with the disease. They can give details about their work history and medical history that even their closest family members may not know.
Surviving family members also may not know they have the ability to file an asbestos claim after the death of a loved one or that there are statute of limitations in place. Postponing legal aspects of a mesothelioma-related death is one of the biggest mistakes family members can make.
Can Personal Injury Claims Become Wrongful Death Claims?
If the plaintiff of a mesothelioma personal injury lawsuit dies before the claim is resolved, the claim often converts into a wrongful death lawsuit.
Claims of the deceased become part of the estate. The estate representative — typically the spouse or a child — usually steps in and directs the lawsuit in these instances.
For example, Antoine Bostic took over a talcum powder cancer claim after his wife Bertila Boyd-Bostic died of pericardial mesothelioma in October 2017. Boyd-Bostic originally filed the lawsuit against Johnson & Johnson. She blamed the company's iconic baby powder for exposing her to asbestos.
Boyd-Bostic recorded a deposition three months before her death. Jurors saw her emotional testimony during the trial, which ended in a mistrial in May 2018. Her case is still awaiting resolution.
If a loved one dies before a claim is resolved, a qualified mesothelioma attorney can help you decide whether and how to pursue a wrongful death claim. They also can answer any questions you may have and file the claim before the statute of limitations expires.
Get Your Free Mesothelioma Legal Guide
Sign Up
3 Cited Article Sources
How did this article help you?
What about this article isn't helpful for you?
Did this article help you?
Thank you for your feedback.
Would you like to speak with a Patient Advocate?
Last Modified November 26, 2019