Last modified: March 25, 2021
Shocked, as most families are when they hear a diagnosis of mesothelioma, we scoured the net looking for information. We landed at asbestos.com and what a blessing it has been. After we communicated by email back and forth, one day we found a huge package overnighted to us by Amy. I was in disbelief that she acted so quickly! Amy has been in touch with me since October, emailing once or twice a week to give us support and to answer any questions we might have. She introduced us to Danielle, who was as caring and willing to help as Amy. She explained the process of filing a claim and set up telephone and home interviews. We did not have to go anywhere for the meeting. The investigator came to us. I cannot thank Amy and Danielle enough for how they have embraced our family and provided support. My mother passed away just three months after diagnosis at the age of 88. Prior to that, she was a very active senior. If you need help as we did, please contact asbestos.com. They will take very good care of you.

Kim L.

Daughter of a mesothelioma patient
We're very fortunate to know the Veterans Department and the whole team at Asbestos.com. We were in dire straits, and they gave us hope.
Because of you, my mother is going to be financially set once the settlements come in. Without your guidance, my father would probably have not gotten as far as he did and would have passed not knowing how my mother would be taken care of.

Starr G.

Daughter of a mesothelioma patient
The Mesothelioma Center's website is, in my opinion, the best resource for anyone suffering from cancer due to asbestos. Thank you for helping me determine the best treatment plan for my cancer and being part of my miracle.

Karen F.

Mesothelioma patient
After being diagnosed with mesothelioma, my husband was at a loss. We knew nothing of this disease. I searched online and found The Mesothelioma Center. After a quick look around their site I searched no longer. I felt comfortable asking for information and within the hour Dr. Smart, a patient advocate, had called me. She was exactly who we needed! She answered many of my questions, guided me with phone numbers and put us in touch with an attorney (the same company recommended by our doctor). The attorneys from Weitz & Luxenberg are helpful beyond measure. They are advocating for us and we will get help with medical bills and financial support as we travel this road. Their response was rapid and continuous, as we needed. This is a team effort with regular phone calls from Dr. Smart to check on Richard, questions answered and Richard's case being filed by knowledgeable attorneys. We are elderly and we feel protected and safe with this great team who reaches out to those with mesothelioma. We are truly grateful.

Margaret S.

Wife of a mesothelioma patient
Due to their knowledge, the sound advice on how to go about setting up the necessary support…Dr's, financial aid, legal advice, accommodation at a time was hard to find.

Dianna S.

Caregiver of a mesothelioma patient
Their monthly nation wide support group has been a tremendous help for me.

Mary L.

Caregiver of a mesothelioma patient
I must admit I was SO surprised when the information packet came in the mail the next day like you said it would!"

Marsha

Caregiver of a mesothelioma patient
Mr. Lahav exhibited kindness to myself and my family regarding my mother's recent mesothelioma diagnosis. I could never have expected such a selfless act carried through by any organization, non-profit or otherwise.

Amanda M.

Daughter of a mesothelioma patient
Hearing the news about my mother's diagnosis was heartbreaking. I felt lost, I didn't know how I could help or where to seek the best medical care. I started researching specialists online and shortly after Dr. Smart reached out to me. She has been extremely helpful and encouraging throughout this entire process. Even though we aren't located in her area she has helped us get in contact and set up appointments with the best doctors/specialists nearby. She has always been available for any questions that we have and she even sent us a binder full of helpful resources. The patient advocates are amazing and true to their title. Dealing with this process is not easy but knowing that we have someone like Dr. Smart in our corner is reassuring and we are so grateful for her and The Mesothelioma Center.

Danielle W.

Daughter of a mesothelioma patient
Thank you so much for the bracelets, the book Lean on Me and talking with me for such a long time. It was such as blessing.

Pat B.

Caregiver of a mesothelioma patient
We never realized that there were any benefits, any compensation available through the VA – except for the information through Asbestos.com.

Pat C.

Caregiver of a mesothelioma patient
Karen always calls to check on me, to see how I'm coming, how I'm doing. She just has really been so helpful in everything concerning this disease. I'm glad I chose Asbestos.com and was able to talk to her.

Patricia H.

Mesothelioma patient
I can't thank The Mesothelioma Center for their quick response to sending me information or for their willingness to have someone available to me or my family to answer questions.

Gailynne F.

Sister of a mesothelioma patient
You were the most informative person I have spoken with about this disease, and you were most positive about my outlook.

Kathy

Mesothelioma patient
I contacted The Mesothelioma Center online and was pleasantly surprised at how quickly they responded to me in person! Danielle called me the same day! She is amazing and has a perfect balance of professionalism, compassion and knowledge, which really helped me understand this illness. She also sent us a wonderful packet of very helpful information, including diet, doctors and support groups. My brother was recently diagnosed with mesothelioma and she provided great insights and advice for him and our family on how to deal with this and the best next steps to take. Danielle also follows up with me regularly to see how my brother is doing and to answer any questions we may have. It is great to know she is there as we maneuver through this challenging time. I am very blessed to have found Danielle and appreciate all of the support.

Eileen C.

Sister of a mesothelioma patient
Asbestos.com helped us getting through the red tape with the VA, getting the necessary forms for us. We'd probably be still battling without [Aaron's] help; there's no doubt about that.
I personally believe that, had it not been for [Karen's] help, we might never have found out dad's true diagnosis of mesothelioma."

Sherry P.

Daughter of a mesothelioma patient
I have talked to him several times since and always gotten my questions answered and Aaron is very knowledgeable and has been very helpful and supportive.

Stan B.

Caregiver of a mesothelioma patient
I would like to thank to Aaron, for helping me to get digital and hard copies of the guides.

Yigit B.

Caregiver of a mesothelioma patient
If you are a Vet with suspected asbestos exposure this site is one should bookmark.
Thank you for the referral info. We met with doctor…and came away with what seemed like a weight lifted.

Jeanette B.

Caregiver for a mesothelioma patient
The patient advocates are absolutely amazing and helpful! I am so very pleased with the information and the emotional support that I have received from everyone! When I felt all hope was lost, Amy gave me great information and was so compassionate. I do not feel alone and I know there is strong support for anyone dealing with this tragic disease. I received a free information package, including a recipe book, information on the disease, a toll-free number to contact for assistance and a book with the answers to 100 questions that are commonly asked. This information alone was worth my time! I read for hours and hours and just that alone, knowledge, can be a great comfort. To fully understand this disease, to just have the knowledge! Thank you all! Thank you so, so much.

Pamela K.

Loved one of a mesothelioma patient
Thank you for the packet and the information along with the quick delivery and everything you have already done!"

Josh A.

Caregiver of a mesothelioma patient
Without Karen I am not sure my husband would still be here. She provided me with so much information along with help in the various ways too numerous to even mention.

Gloria R.

Caregiver of a mesothelioma patient
I highly recommend any family going through this hard time to visit Asbestos.com. They really can help and they care.

Christine N.

Daughter of a mesothelioma patient
---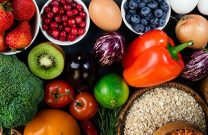 Find Free Recipes for Mesothelioma Patients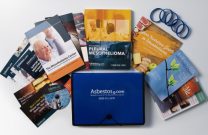 Get the Top Mesothelioma Guide for Free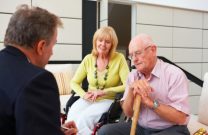 Get the Compensation You Deserve
---
Tell us what you think
Did this article help you?
How did this article help you?
What about this article isn't helpful for you?
Did this article help you?
Thank you for your feedback. Would you like to speak with a Patient Advocate?
---