Jose Ortiz
Medical Outreach Liaison
Jose Ortiz is the medical outreach liaison for The Mesothelioma Center, the nation's most trusted mesothelioma resource. As an author for Asbestos.com, he covers outreach initiatives such as collaborations with mesothelioma specialists and cancer centers. He is also a VA-accredited claims agent.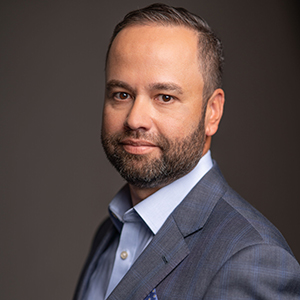 Written By: Matt Mauney,
Last modified: September 30, 2021
Quick Facts
Expertise:

Medical Outreach
Mesothelioma

Certifications:

Bachelor's Degree, Health Services Administration

Memberships:

Academy of Oncology Nurse & Patient Navigators (AONN)
American Thoracic Society
American Society of Clinical Oncology
International Association for the Study of Lung Cancer
Association of Oncology Social Work
As the Medical Outreach Liaison for The Mesothelioma Center, Jose Ortiz travels the country to meet world-class physicians who help patients affected by mesothelioma.
By building relationships and collaborating with these doctors, Jose has built a network of the nation's best mesothelioma specialists. Patient Advocates at The Mesothelioma Center use this network to help those affected by asbestos-related diseases.
Jose is a member of the American Thoracic Society, the American Society of Clinical Oncology, the International Association for the Study of Lung Cancer and the Association of Oncology Social Work. He is also a VA-Accredited Claims Agent.
As a writer for Asbestos.com, Jose covers various outreach initiatives, including nationwide fundraising events sponsored by The Mesothelioma Center. He regularly attends these events, networking with organizers and meeting mesothelioma survivors and family members in person.
He also regularly attends meetings and symposiums related to mesothelioma and writes about his experience and takeaways, all in an effort to help patients and their families.
Jose joined The Mesothelioma Center in 2013 after working as a clinical account manager for Sobi Inc., a pharmaceutical company located in Waltham, Massachusetts. He also worked for Exagen Diagnostics as a market development manager and as a clinical specialist for Genentech, a member of the Roche Group, a multinational health care company.
He received his bachelor's degree in health services administration in 1998 from the University of Central Florida, where Jose was a member of Sigma Phi Epsilon. He continues to stay involved with the alumni chapter of his fraternity, participating in charity golf tournaments and other philanthropic events.
Jose has two young children. He enjoys traveling and spending as much time as possible near the water.