Authors at The Mesothelioma Center at Asbestos.com
Table Of Contents
We are a team of dedicated authors covering the latest news about asbestos exposure risks and regulations, providing clear analysis of cutting-edge clinical research and emerging mesothelioma treatments. Our diverse backgrounds include nursing, oncology, caregiving and financial advising.
The Mesothelioma Center Team
The Mesothelioma Center at Asbestos.com is the nation's most trusted mesothelioma resource. We have built a multidisciplinary team of authors with unique backgrounds and expertise to create a resource you can trust. Our authors have been featured in some of the nation's most respected news outlets, including The New York Times, The Hill, Salon, Insider, Fox News, HuffPost, Southern Living and SHAPE.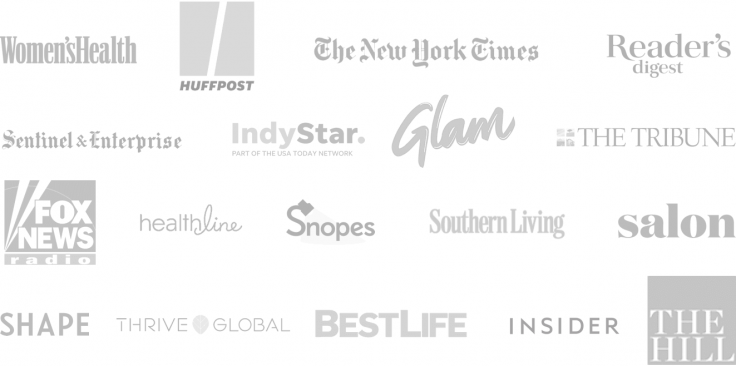 Medical, Scientific and Health Writers
The medical experts at The Mesothelioma Center at Asbestos.com, the nation's most trusted mesothelioma resource, have diverse medical, scientific and health backgrounds in oncology, nursing, clinical research, mental health counseling and nutrition. Their professional experiences provide unique insights into the work being done at the forefront of research and treatment.
Our Other Professional Contributors
Practicing specialists, researchers and other well-known leaders in the mesothelioma community regularly contribute content and peer-review pages to ensure medical accuracy.
Legal and VA-Accredited Writers
Our VA-accredited writers have hands-on experience filing claims for VA benefits for veterans with mesothelioma. Only a VA-accredited agent can legally represent a veteran or a surviving dependent to the Department of Veterans Affairs. This experience helps our writers share detailed information to guide our readers. Our on-site legal advisor informs readers about their rights and legal options.
Joe Lahav, Esquire

Lawyer and On-Site Legal Advisor

Joe Lahav is a member of both the D.C. Bar and the Florida Bar. He serves as the on-site legal advisor at The Mesothelioma Center and provides legal guidance for our readers, explaining possible options for available compensation for asbestos-related illness. Lahav oversees our Patient Advocate team, which offers free personalized support to mesothelioma patients and their families.

Aaron Munz

Director of Veterans Department

Aaron Munz at The Mesothelioma Center is a former U.S. Army captain, Bronze Star recipient, VA-accredited claims agent and member of the Veterans of Foreign Wars and Iraq and Afghanistan Veterans of America. His personal military experience and years assisting patients as a Patient Advocate help Munz create content that answers readers' questions about VA benefits.

Danielle DiPietro

VA-Accredited Claims Agent

Danielle DiPietro has served as a Patient Advocate at The Mesothelioma Center for 10 years. In her role in our Veterans Outreach Program, she helps veterans file paperwork and explore options that could benefit them. DiPietro also visits veteran service officers across the country and shares insights about the medical and financial impact of mesothelioma on veterans.
Survivor and Caregiver Writers
Survivors and caregivers share their individual stories of perseverance and determination with our readers, helping patients and their families see that while every cancer journey is unique, there is a strong mesothelioma community here that understands their experience. Through their stories of treatment, advocacy efforts, family life and hope, they work to raise awareness about this rare cancer.
Developing Content and Community
For more than 15 years The Mesothelioma Center has grown and nurtured a community of leaders in medicine, counseling, nutrition, science, advocacy and journalism, sharing breaking news, firsthand stories of advances in treatment, personal mesothelioma journeys and hope. Our core purpose of advocacy, awareness and connecting people to the best resources drives our approach to content development.
Meet the Editors
Our editors fact-check all content for accuracy, following journalistic standards and editorial guidelines. Reporting is sourced from from peer-reviewed medical journals and interviews with renowned mesothelioma specialists and researchers. Medical, scientific and health experts review our content. Each page includes the sources used for full transparency.
Amy Edel

Senior Editor and Content Strategist

Senior Editor and Content Strategist Amy Edel has more than 25 years' experience in journalism, higher education and communications. She has covered medical, business, environmental and political news for GlobeSt.com and Long Island Community Newspapers. Edel has been featured in publications such as Adweek and CMSWire. She holds CDC certificates in Health Literacy and Effective Communication.

Fran Mannino

Writer and Editor

Writer and Editor Fran Mannino has more than 20 years' experience as managing editor for St. Louis' West End Word newspaper and as an award-winning journalist. She has covered breaking news, business and politics. At Asbestos.com, Mannino has interviewed mesothelioma survivors and spotlighted key advocacy initiatives. She holds CDC certifications in Health Literacy and Environmental Health Writing.

Walter Pacheco

Managing Editor

Managing Editor Walter Pacheco has nearly 20 years' experience in journalism covering politics, development, criminal trials, technology and social media for the Miami Herald, the Orlando Sentinel and El Sentinel. He's been featured in Sentinel & Enterprise and Fox News. At Asbestos.com, Pacheco has covered breaking news, including stories on cancer research funding and asbestos-contaminated talc.
The Mesothelioma Center Pressroom
Our authors and editors work with local, regional and national journalists and other news media to provide accurate, on-the-record information about mesothelioma, asbestos-related diseases, cancer topics, asbestos exposure and other medical, environmental and health topics.