Authors at The Mesothelioma Center at Asbestos.com
Our authors are dedicated to providing the latest, most up-to-date information on mesothelioma and asbestos exposure. Our team has backgrounds in nursing, oncology, caregiving and financial advising. Our goal is to help patients and their families cope better.
Jump To A Topic
The Mesothelioma Center Team
The Mesothelioma Center at Asbestos.com is the nation's most trusted mesothelioma resource. We have built a multidisciplinary team of authors with unique backgrounds and expertise to create a resource you can trust. Our authors have been featured in some of the nation's most respected news outlets, including The New York Times, The Hill, Salon, Insider, Fox News, HuffPost, Southern Living and SHAPE.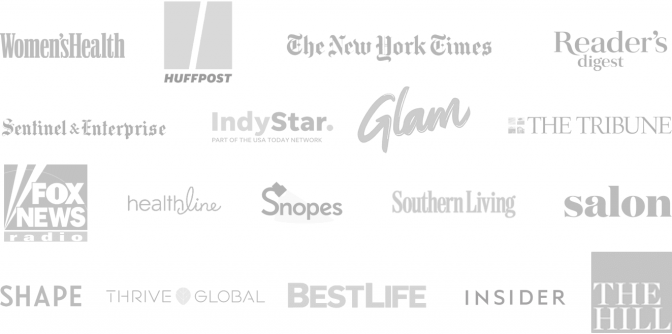 Medical, Scientific and Health Writers
Our medical writers, registered dietitian and registered nurse write trustworthy medical information that experts in the field review. Our writers thoroughly research all medical information and licensed physicians critically evaluate all medical content through a rigorous review process.
Registered Dietitian
Epidemiologist
CDC-Certified in Health Writing
Member of National Association of Science Writers
Registered Yoga Teacher
CDC-Certified in Health Writing
Member of the Academy of Integrative Health & Medicine
Member of National Association of Science Writers
Award-Winning Journalist
CDC-Certified in Health Writing
Legal Writer
Our legal and financial advisor writes information that helps patients understand how they can pay for medical expenses.
Veterans Writers
Our VA-Accredited Claims Agents, one of whom served as a U.S. Army Captain, writes information that helps veterans access benefits and resources to improve their lives.
VA-Accredited Claims Agent
Former U.S. Army Captain
Survivor and Caregiver Writers
Our mesothelioma survivors and caregivers write about their experience and share tips that help others along their journey.
Lorraine Kember
Contributing Writer
Former Mesothelioma Caregiver
Former Caregiver
Licensed Professional Counselor Associate
Expert Contributors
Our expert contributors, including a mental health counselor and registered dietitian, provide additional content and services, including a support group, for our readers.
Licensed Mental Health Counselor
20 Years of Experience Counseling Cancer Patients
Registered Dietitian
Board Certified as a Specialist in Oncology Nutrition
---
---
Tell us what you think
Did this article help you?
How did this article help you?
What about this article isn't helpful for you?
Did this article help you?
Thank you for your feedback. Would you like to speak with a Patient Advocate?