Tamron Little
Mesothelioma Survivor and Writer
Tamron Little was diagnosed with peritoneal mesothelioma at the age of 21. As a cancer survivor and writer for The Mesothelioma Center at Asbestos.com, the nation's most trusted mesothelioma resource, she shares her journey with others to inspire hope.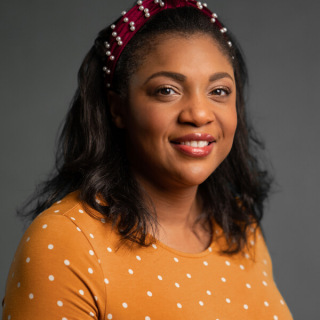 Last modified: November 23, 2021
Quick Facts
Expertise:

Mesothelioma
Survivorship
Outreach

Certifications:

Bachelor's Degree in Communications
Master's Degree in Communications & Public Relations
About Tamron
When Tamron Little was pregnant with her Caleb, her first child, doctors noticed a growth in her abdomen during a routine ultrasound. It wasn't long before a mesothelioma diagnosis was confirmed in 2007.
Mesothelioma is a rare cancer caused by exposure to asbestos. Although Little isn't sure how her mesothelioma developed, she has theorized it came from secondhand asbestos exposure.
She underwent successful cytoreductive surgery, hyperthermic intraperitoneal chemotherapy and intensity modulated radiation therapy just months after giving birth to son Caleb.
Little, a resident of North Carolina, credits her recovery to excellent care by Dr. Edward Levine at Wake Forest Baptist Medical Center. The fact that her mesothelioma was caught early is thanks to Caleb, she said, and the ultrasound that would save her life.
More than a decade later, Little is the proud mother of four children. She is also an ordained minister. She is grateful for the support of her family, especially her husband Samuel. Her doctor calls her a "walking miracle."
Because of her experiences as a mesothelioma survivor, Little has firsthand knowledge to share with those facing this devastating disease. It's one of the reasons she became an Asbestos.com contributing writer in 2018. She also hopes to inspire others with her positive outlook on life.