Community Partnerships
Our Community Partnership program provides content, resources, education and tools to organizations to raise awareness of mesothelioma and the hazards of asbestos exposure. We collaborate across the U.S. with partners like health care organizations, universities, nonprofits and veteran service organizations.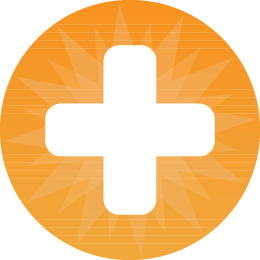 Table Of Contents
What Is The Community Partnership Program?
The Mesothelioma Center is the nation's most trusted mesothelioma resource. We've helped thousands of patients overcome obstacles associated with their diagnosis, providing support, education and resources.
But we want to do more. We believe we can make a bigger impact working with community leaders to educate the public and help deliver engaging content that could save lives.
What We Offer to Our Partners
Top Mesothelioma Specialists We work with mesothelioma specialists, cancer centers and survivors to create webinars and roundtables discussing topics important to patients and the medical community, such as new treatment and patient care advances.
Veteran Service Officers: Our Veterans Department provides supplemental training materials for VSOs serving veterans diagnosed with asbestos-related diseases.
College Students: Our team of health, medical and environmental experts provides students with well-researched educational materials that complement their academic curriculum.
Who We Partner With
The Mesothelioma Center's Community Partnership program works with organizations across the U.S. to raise awareness about asbestos exposure and its related diseases, including rare illnesses such as malignant mesothelioma and certain respiratory conditions.
We can partner with the following organizations:
Health care organizations, including cancer centers, hospitals, pain management providers, hospice providers and assisted living facilities
Health care educators in nursing, doctoral and respiratory therapy programs
Universities and high schools interested in raising awareness about the dangers of asbestos
Unions with members at risk of occupational asbestos exposure
Veteran service organizations and nonprofits that serve veterans
Nonprofit organizations that provide public services and educational resources

How to Work With Us
If you work in health care, veteran services, education, environmental services, the media or senior care, we'd like to collaborate with you on ways we can provide tools, education and solutions to benefit your organization and the public.
Resources and support through a partnership is free as part of our mission to educate the public about mesothelioma and the risks of asbestos exposure.
STEP 1:

Discuss how we can work together

We begin with a chat about the best way our experts can help your organization. We can schedule a quick phone call or email to discuss options that meet your specific needs.

STEP 2:

We create custom materials

We create tailored content designed uniquely for you and refined with your review feedback, working on your timetable.

STEP 3:

We provide materials

We deliver virtual or in-person presentations, printed materials, PDFs and educational handouts from our experts on a wide range of subjects that support your organization and help educate the public.
Our Experts
In addition to working with national leaders in mesothelioma care, our team has extensive experience in patient care, clinical research and patient support.
Interested in working with us? Learn more about The Mesothelioma Center or email Walter Pacheco, our managing editor.
Medical Outreach
Our Medical Outreach team is composed of Medical Outreach Director Missy Miller and Medical Outreach Liaison Jose Ortiz. They travel across the country to visit top cancer centers that specialize in mesothelioma and to meet with mesothelioma experts.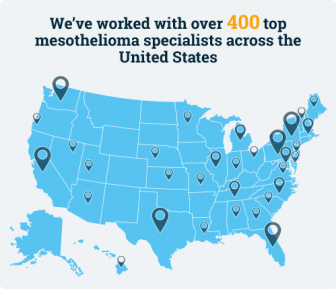 Our outreach efforts helped build our Doctor Match program, connecting patients with the right specialists for their diagnosis.
We also partner with patient navigators at hospitals and cancer centers, helping them access key resources and tools.
We've helped health care workers obtain durable medical equipment, educational materials and product codes for prescriptions.
In addition to providing direct support to patients, we've helped health care workers with out-of-network insurance approvals, disability benefits and Medicare appeals.
Veteran Outreach
Our Veterans Outreach team has built relationships with mesothelioma experts in the Veterans Health Administration and VA medical centers across the country.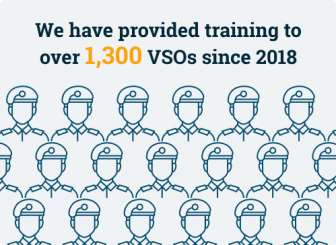 We've partnered with representatives of national veteran service organizations such as the American Legion, Veterans of Foreign Wars and Disabled American Veterans.
Our team has also worked with government offices that serve veterans.
Our Veterans Department director, Aaron Munz, teaches VSOs how to help veterans access VA benefits.
Working directly with veterans and VSOs, Munz provides education on how to write asbestos exposure summaries, provide evidence of service exposure and how to overcome denied claims with a thorough appeal.
University and High School Outreach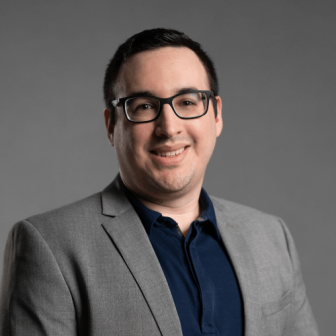 Our experts can offer AMAs (Ask Me Anything sessions) and virtual or in-person presentations with supplemental information for students seeking degrees in a variety of fields such as nursing, health care administration, environmental management and more.
Registered nurse Sean Marchese, our oncology medical writer, can speak to health care students about helping patients with rare diseases and alternative nursing career paths.
Michelle Whitmer, our asbestos expert and writer, can speak to students and faculty at universities and high schools about the risk of asbestos exposure in school buildings and the environment.
Additional Ways We Give Back to the Community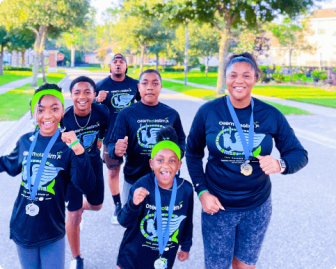 As part of our mission to educate the public, The Mesothelioma Center offers informational content and webinars on the hazards of asbestos to community groups such as unions and trade organizations. This can help educate workers who may encounter the toxic mineral on how to avoid it and the safety measures to take.
We also support organizations that help fund research, provide technology for patients and sponsor a $5,000 annual scholarship for students who submit essays focused on asbestos and mesothelioma.
As the nation's most trusted mesothelioma resource, The Mesothelioma Center is proud to help spotlight and support those aiding patients and their families and working to find a cure for this aggressive cancer.
ORGANIZATIONS WE SUPPORT INCLUDE:
Fisher House

Located strategically across from the Boston VA hospital, Fisher House provides families of veterans with mesothelioma with free lodging.

Ochsner Cancer Institute

A charitable donation from The Mesothelioma Center enabled the Ochsner Cancer Institute in New Orleans to start its Mesothelioma Patient Assistance Fund.

Pacific Heart Lung and Blood Institute

This nonprofit research facility works with the VA to raise funds for veterans with asbestos-related diseases.

Leukemia and Lymphoma Society

The largest nonprofit funder of blood cancer research, LLS has invested nearly $1.3 billion in scientific advances.
Become a Community Partner
Asbestos.com welcomes inquiries from organizations in health care, veteran services, education, environmental services, the media or senior care. Provide your information below or email our editor, Walter Pacheco, directly at wpacheco@asbestos.com.
Tell us what you think
Did this article help you?
How did this article help you?
What about this article isn't helpful for you?
Did this article help you?
Thank you for your feedback. Would you like to speak with a Patient Advocate?