Editorial Team
Our team of writers is constantly involved in continuing education programs to fine-tune their medical and scientific writing. They have spent years reviewing and reading the results of many clinical trials involving new drugs and treatments, interviewing doctors and researchers, speaking with caregivers and survivors, and sharing their personal stories of cancer and mesothelioma.
The content team follows editorial guidelines that ensure the information published on the site maintains journalistic integrity. Asbestos.com also partners with medical professionals, including oncologists, radiologists and mental health counselors, who review our information to guarantee it is medically accurate.

Walter Pacheco
Managing Editor
With nearly 20 years of journalism experience, Walter has a history of making sure people are getting the information they need. As the editor of Asbestos.com, he ensures his team of writers provides patients and their loved ones with the latest and most accurate information on mesothelioma diagnosis, treatments, clinical trials and other facets of the disease.

Tim Povtak
Senior Content Writer
Award-winning writer and journalist Tim Povtak brings more than three decades of experience to The Mesothelioma Center. He spends most of his time speaking with mesothelioma researchers, thoracic surgeons and mesothelioma patients in order to share their words and stories with everyone in the mesothelioma community.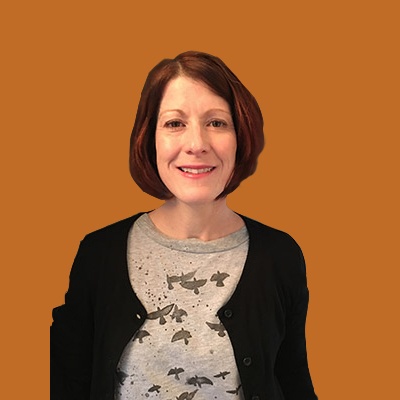 Suzanne Dixon
Oncology Medical Writer
Suzanne Dixon is a registered dietitian, epidemiologist and experienced medical writer. She has delivered more than 200 lectures on cancer, nutrition and public health and has co-authored medical and nutrition journal articles and book chapters. Suzanne has also volunteered with professional oncology organizations, including the American Society for Clinical Oncology and the American Institute for Cancer Research.

Michelle Whitmer
Content Writer
Michelle has devoted much of her professional life to helping mesothelioma patients get the assistance they deserve. For nearly a decade, she has shared resources about nutrition, health and wellness. Michelle is a member of the American Holistic Medical Association and has been quoted in The New York Times and many more publications. Her dedication to accuracy and clarity has helped Asbestos.com become one of the most trusted internet resources for mesothelioma survivors and their families.

Matt Mauney
Content Writer/Editor
Dedicated to sharing cancer research and treatment options with mesothelioma patients, Matt spends much of his time diving into mesothelioma research articles to ensure people in the mesothelioma community know the latest medical advancements. While he hasn't been directly affected by mesothelioma, cancer runs in his family. His commitment to cancer survivors drives his desire to help every patient get the resources they need.

Daniel King
Content Writer
As an investigative writer with a dual interest in mesothelioma research and environmental issues, Daniel aims to educate others about the dangers of asbestos exposure in order to protect them from the deadly carcinogen linked to mesothelioma before it is too late. Daniel also comes from a military family and went to high school on a military base. He feels a close connection to veterans, military families and the many hardships they face. On a daily basis, he advocates for a U.S. ban on asbestos.

Kasie Coleman
Contributing Writer
After struggling with symptoms and misdiagnoses for more than a year, Kasie was diagnosed with peritoneal mesothelioma in 2010. Two HIPEC procedures and several cycles of chemotherapy later, her cancer entered remission. Now, she spends her days running her cupcake business in Baton Rouge and bringing hope to others through her story of survival.

Lorraine Kember
Author & Former Mesothelioma Caregiver
Lorraine is an Australian author and inspirational speaker known worldwide for sharing her firsthand experience as a cancer caregiver. Her husband Brian fought pleural mesothelioma for two years before losing his battle in 2001. Lorraine later shared her mesothelioma caregiver experience with the world.

Melanie Ball
Contributing Writer
Melanie was only 14 years old when she lost her father to mesothelioma. Working in tandem with her mother, Melanie took on the role of caregiver at a very early age. As she grew up, she vowed to use the loss of her father as a means to educate others about the dangers of asbestos exposure and the trials that accompany a mesothelioma diagnosis. Melanie has a master's degree in clinical mental health counseling from the University of the Cumberlands and a bachelor's degree in psychology.