About Us
The Mesothelioma Center at Asbestos.com is the nation's most trusted mesothelioma resource. Our core purpose is advocacy, awareness and connecting people to the best mesothelioma resources. For more than 15 years, we have built a community of top doctors, hospitals, experts and survivors to help guide patients and their families.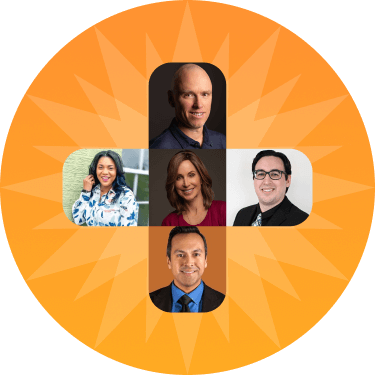 What Is The Mesothelioma Center at Asbestos.com?
We are Patient Advocates who provide exclusive services to help mesothelioma patients and their loved ones through every step of their journey. We build relationships with innovative cancer centers, help families access financial assistance and connect them to top mesothelioma lawyers for compensation. We also provide support groups and more. All our concierge services are free.
The nation's most trusted
mesothelioma resource.
15 Years

serving victims of asbestos exposure

50% of Patients

diagnosed in the U.S. each year turn to us for help

30+ Contributors

including doctors, dietitians, survivors and other experts

400 Relationships

with the nation's best mesothelioma specialists
Meet Our Team
The advocacy team at The Mesothelioma Center at Asbestos.com includes professionals who have years of experience with mesothelioma patients and medical information about this rare cancer. Our team consists of medical professionals, veterans, mesothelioma survivors, expert contributors and award-winning medical writers and journalists. We're here to answer questions, offer resources and provide exclusive services to people mesothelioma and asbestos exposure has affected.
Patient Support Team
Our patient support team includes Patient Advocates, a medical doctor, registered nurse, oncology patient navigator, hospice care expert, health services administrators and military veterans. Our team offers families and patients support, builds relationships with top medical facilities across the U.S., connects patients to mesothelioma treatment specialists, and navigates the VA system to help eligible veterans access benefits.
Contact Our Patient Advocates
Patient Advocates
Snehal Smart, M.D.
Medical Doctor and Patient Advocate
Vanessa Blanco
Patient Advocate and Oncology Patient Navigator
Veterans Department
Medical Outreach
Our Expert Contributors
Our team of nutritionists, counselors and top mesothelioma specialists provide their perspectives and ensure our information is medically accurate. Our survivors and caregivers share their personal stories and insights with patients and their families. Doctors and the treatment facilities they represent may have no professional affiliation with Asbestos.com.
More from Our Expert Contributors
Editorial Team
The editorial team informs the mesothelioma community about the latest treatments and disease information, shares survivor stories and publishes nutritional and supportive information for cancer patients and loved ones.
Read Our Editorial Guidelines
Outreach Team
Our Outreach Team communicates through our social media networks and other organizations to raise awareness about mesothelioma, shares helpful resources for patients and families and educates the public about asbestos dangers.
Andrew Robineau
Outreach Coordinator
Skyler Woods
Outreach Coordinator
How We Help Patients and Families
We provide hope and deliver quality resources and information for patients and loved ones coping with
mesothelioma
. Our vision is a world where everyone with mesothelioma has free access to information, services and support to overcome this disease and live longer, healthier lives alongside their loved ones.
Inform
Several of the nation's top mesothelioma specialists medically review the information our oncology writers, medical writers and award-winning journalists publish. We critically review gold standard studies, cover the latest news in treatment advancements and produce in-depth stories on topics such as immunotherapy and surviving mesothelioma.
Medically Reviewed Mesothelioma Guide

Everyone's mesothelioma cancer journey is different. That's why we developed our free personalized and medically reviewed guide tailored to you and your unique diagnosis.

Request a Free Guide

Exclusive Nutrition Guide

Following a medically appropriate nutrition plan can help you cope with cancer symptoms and treatment side effects. Our one-of-a-kind nutrition guide, developed collaboratively with a registered dietitian, is an extensive and practical free resource for you and your family.

Request a Nutrition Guide
Where We've Been Featured












Assist & Connect
Our resources for patients and families help you find the best mesothelioma doctors and treatment centers, access financial resources and learn more about your legal options — all free of charge. We also help veterans apply for VA benefits and compensation.
Treatment

Our

Medical Outreach

team and Patient Advocates listen and quickly answer your questions about diagnosis and treatment at no cost to you. Our Doctor Match program connects patients with the best care based on location and diagnosis. We also help you schedule your appointment.

Doctor Match Program

Financial

We're committed to helping you find the financial resources you may need. We help you apply for Social Security Disability insurance, access resources such as trust funds and travel grants. We connect you with legal assistance to help you get the compensation you deserve.

Financial Assistance

Veterans

Our VA-accredited Claims Agents help veterans write asbestos exposure summaries, gather evidence and correctly file their VA paperwork. We also assist eligible veterans with denied claims file appeals to help them gain access to their benefits, including disability compensation.

VA Claims Program
Advocate & Raise Awareness
We are dedicated to advocating for mesothelioma patients and raising awareness about the dangers of asbestos exposure. Our platform provides a space for mesothelioma survivors to share their stories of hope, inspiration and activism. Team members at The Mesothelioma Center have collectively walked hundreds of miles in our years of participation in events such as Miles for Meso, and we've donated hundreds of thousands of dollars to fund mesothelioma research.
Giving Back
We're proud to contribute to the mesothelioma community, partnering with and donating to mesothelioma organizations, cancer centers and patient advocacy groups. These groups provide vital resources such as free lodging for families of veterans with mesothelioma.
Learn How We Give Back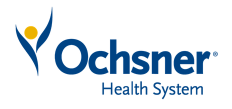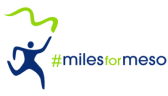 Asbestos.com Scholarship

We award $5,000 annually in

scholarships

to full-time college students whose winning essays help raise awareness of asbestos and mesothelioma.

Wristbands

We offer

free wristbands

to raise awareness about the dangers of asbestos and show support for those whose lives it has impacted.
Community
We foster a community of support for mesothelioma patients and family members in our monthly online support group and Facebook page. We create opportunities for people to share personal stories, ask experts questions and develop connections with others. If you are a survivor, current or former caregiver, or lost a loved one to mesothelioma, then our groups are for you.
Support Groups

Our

Mesothelioma Facebook Support Group

is a safe place to connect with other patients, survivors and caregivers coping with the disease. A licensed mental health counselor leads our

monthly support group

to provide patients and caregivers a place to share their stories and connect with others who share this rare diagnosis.

Survivor Stories

Our

Wall of Hope

honors the strength and determination of mesothelioma survivors and their families. Their personal stories reveal the ups and downs of the cancer journey. Their bravery shines through in volunteering for clinical trials, overcoming challenging side effects and finding ways to beat their prognosis.

Webinar

Our webinars aim to inform, educate and offer helpful resources to mesothelioma patients and their loved ones. Our webinars feature expert panelists, including doctors, registered nurses, dietitians and mesothelioma survivors, who share their expertise, experiences and best tips on how to cope with this rare cancer.

Newsletter

Our

newsletter

delivers all the latest news about mesothelioma treatment, research breakthroughs and new clinical trials right to your email inbox. You'll stay on top of all the newest treatment advancements, learn about up-and-coming clinical trials, read about recently approved therapies and discover how other survivors beat the odds.
Our Trusted Partners
The Mesothelioma Center at Asbestos.com is sponsored by law firms and provides free assistance to all visitors regardless of legal representation. Additionally, we receive absolutely no compensation from medical providers.




Get in Touch
We'd love to hear from you. Whether you're a patient looking for information on mesothelioma, a veteran with questions about VA benefits or a reporter looking to contact our Editorial Department, we value your questions, comments and feedback.
Patient Support Team

Have a question? Contact one of our Patient Advocates and get the answers you need.

Press & Media Inquiries

Seeking an interview or interested in becoming a contributor? Contact us using one of the following links.
The Mesothelioma Center Google Reviews
Sunni Harris
in the last week
Extremely communicative and helped my dad get an appointment with one of the top centers in Philadelphia. I'm so grateful for this center. They assisted with information to nutrition to legal help and assisting with scheduling appointments. Special thanks to Danielle!
Hanamel Kayser
a month ago
The Mesothelioma Center provides excellent services/information and are very knowledgeable in their field of expertise. I highly recommend them to anyone seeking help in this area of health.
Brandy Baker
a year ago
I would highly recommend this group! They have been so informative and helpful. We couldn't have asked for a better patient advocate for sure! Danielle has been super awesome and supportive!!
Bill Walker
3 months ago
My dad was diagnosed with malignant mesothelioma in October 2020.  That same night, with tears in my eyes I searched frantically to learn about this terrible cancer and what we were facing.  I stumbled across the Mesothelioma Center at asbestos.com.  Despite the late hour, I received a call from Karen Selby (on staff nurse) less than a minute after entering my information on their website contact form. That call birthed our very helpful connection with several other persons in this organization who helped us.  Sadly, my dad passed away just 4 months after his diagnosis. Aaron Munz successfully guided my parents and, following my dad's death, me and my mother in the sbestos-related claims to the VA. The process of working with the VA takes time, but the Mesothelioma Center was right there with us every step of the way. Thank you Aaron and everyone at the Mesothelioma Center for the work you do and the help you have been to me in my endeavor to handle this process for my mother.  Thank you for your quick responses to all of my emails and for giving me good information and advice.  My God bless you for the service you render to hurting and scared families
Laurence Bassett
5 months ago
On behalf of our entire family we would like to say thank you for the support that we have received from the Mesothelioma Center. Karen Selby and Aaron Muntz have been caring, supportive and professional in all aspects of our journey. We would highly recommend this group for any support that you may need regarding mesothelioma. Thank you for all you do.