About Us
The Mesothelioma Center at Asbestos.com is the nation's most trusted mesothelioma resource. Our core purpose is advocacy, awareness and connecting people to the best mesothelioma resources. For more than 15 years, we have built a community of top doctors, hospitals, experts and survivors to help guide patients and their families.
Table Of Contents
What Is The Mesothelioma Center at Asbestos.com?
We are Patient Advocates who provide exclusive services to help mesothelioma patients and their loved ones through every step of their journey. We build relationships with innovative cancer centers, help families access financial assistance and connect them to top mesothelioma lawyers for compensation. We also provide support groups and more. All our concierge services are free.
The nation's most trusted mesothelioma resource.
The Mesothelioma Center Google Reviews
Guinevere Valles
4 months ago
You become accustomed to putting your guard up, and not wanting to to trust especially when it comes to dealing with online help. When I signed up for this, I did not expect the level of care, that was provided to me and my family that Dr. Smart provided. She has really taken a devastating situation and turned it into something that is manageable, and has given us hope, in ways I didn't think possible.
Dana Falardeau
7 months ago
Nurse Navigator and Guardian Angel, don't know which title suits Karen Selby best. Right after we received the diagnosis Peritoneal Mesothelioma we immediately went on the internet and searched for information on this specific disease. There was plenty of information on Pleural Mesothelioma but not Peritoneal. Finding a specialist in a top hospital seemed hopeless. We even checked into each of the highest ranked Cancer Hospitals/Centers per US News and World Report Rankings. We didn't find even find Peritoneal Mesothelioma mentioned in their Websites. Finding Karen Selby was by pure accident. The call I made to Asbestos.com was to find out more information about this disease. Karen immediately tried to calm me by sharing information about my husband's form of Cancer and why we couldn't find information on the internet. She relayed to me statistically how rare his disease was and how few doctors/surgeons and hospitals in the country are trained and experienced; and that their hospitals/centers were equipped to address this Cancer. She shared the list of those doctors and hospitals and urged us to get in the system immediately. We vetted all the doctors on her list and their hospitals based on experience, training, location and philosophy. When we got down to two potential doctors we called each hospital or doctor to assess their responsiveness, knowledge and flexibility to be part of the "team" we were developing. That includes a local and very respected Oncologist/Hematologist and Urologist both in Virginia (1 1/2 hours away). Both Peritoneal Mesothelioma contenders were within 4-5 hours away in different directions. We registered at both facilities so we could cut through any red tape when it's time, per Karen Selby's direction. And we are going to have an appointment with one after the 4th chemo. The selected Doctor would have used the same protocol before the consult. Also, he could teleconference the first consult once the next CT is sent to him. He already had the prior medical records. Karen was the first one to let us know that our local Oncologist selected the appropriate protocol for this disease as did the specialist. She gave us the two things that we really needed, information and some semblance of CONTROL! She sent us the literature we needed (received one or two days after our initial call). She is knowledgeable, professional, sincerely caring, she knows the different chemo protocols and can answer our questions honestly and candidly. So you can see why we call her our guardian angel during this journey in which we are engaged. Thank you to Karen and Asbestos.com.
Kimberlin Chaney
2 years ago
I was very grateful and appreciative for Dr. Smart from the Mesothelioma Center. She was very helpful to my husband and I. She educated and walked us through the steps and suggested ideas and questions to ask his doctors. She also provided me with a lot of information that I can read and educate myself regarding this illness. We need more people like Dr. Smart, that is very educated and you can tell that she enjoys the work that she does by the way she assisted my husband and I. We thank the Lord and we are grateful that we met Dr. Smart from the Mesothelioma Center.
Bill Walker
11 months ago
My dad was diagnosed with malignant mesothelioma in October 2020.  That same night, with tears in my eyes I searched frantically to learn about this terrible cancer and what we were facing.  I stumbled across the Mesothelioma Center at asbestos.com.  Despite the late hour, I received a call from Karen Selby (on staff nurse) less than a minute after entering my information on their website contact form. That call birthed our very helpful connection with several other persons in this organization who helped us.  Sadly, my dad passed away just 4 months after his diagnosis. Aaron Munz successfully guided my parents and, following my dad's death, me and my mother in the sbestos-related claims to the VA. The process of working with the VA takes time, but the Mesothelioma Center was right there with us every step of the way. Thank you Aaron and everyone at the Mesothelioma Center for the work you do and the help you have been to me in my endeavor to handle this process for my mother.  Thank you for your quick responses to all of my emails and for giving me good information and advice.  My God bless you for the service you render to hurting and scared families
Kris Szozda
2 years ago
After my dad was diagnosed with Mesothelioma recently I started searching the web to find out more about this disease. I filled out a random survey and was contacted by Dr. Smart the very next day. We had a very pleasant conversation during which she provided me with essential and very helpful information regarding this horrible diagnosis. She was very caring, compassionate, and genuine throughout my dealings with her and the organization. My dad is doing well for now and she personally checks in to get updates on his treatment and condition. I would highly recommend Dr. Smart and The Mesothelioma Center if you or your family member has been affected by Mesothelioma or if you simply want to learn about this disease.
15 Years

serving victims of asbestos exposure

50% of Patients

diagnosed in the U.S. each year turn to us for help

30+ Contributors

including doctors, dietitians, survivors and other experts

400 Relationships

with the nation's best mesothelioma specialists
Meet Our Team
The advocacy team at The Mesothelioma Center at Asbestos.com includes professionals who have years of experience with mesothelioma patients and medical information about this rare cancer. Our team consists of medical professionals, veterans, mesothelioma survivors, expert contributors and award-winning medical writers and journalists. We're here to answer questions, offer resources and provide exclusive services to people mesothelioma and asbestos exposure has affected.
Patient Support Team
Our patient support team includes Patient Advocates, a medical doctor, registered nurse, oncology patient navigator, hospice care expert, health services administrators and military veterans. Our team offers families and patients support, builds relationships with top medical facilities across the U.S., connects patients to mesothelioma treatment specialists and navigates the VA system to help eligible veterans access benefits.
Patient Advocates

Snehal Smart, M.D.
Medical Doctor and Patient Advocate

Vanessa Blanco
Patient Advocate and Oncology Patient Navigator
Veterans Department
Medical Outreach
Our Expert Contributors
Our team of nutritionists, counselors and top mesothelioma specialists provide their perspectives and ensure our information is medically accurate. Our survivors and caregivers share their personal stories and insights with patients and their families. Doctors and the treatment facilities they represent may have no professional affiliation with Asbestos.com.
Editorial Team
The editorial team informs the mesothelioma community about the latest treatments and disease information, shares survivor stories and publishes nutritional and supportive information for cancer patients and loved ones.
Outreach Team
Our Outreach Team communicates through our social media networks and other organizations to raise awareness about mesothelioma, shares helpful resources for patients and families and educates the public about asbestos dangers.

Andrew Robineau
Outreach Coordinator

Skyler Woods
Outreach Coordinator
How We Help Patients and Families
We provide hope and deliver quality resources and information for patients and loved ones coping with mesothelioma. Our vision is a world where everyone with mesothelioma has free access to information, services and support to overcome this disease and live longer, healthier lives alongside their loved ones.
Inform
Several of the nation's top mesothelioma specialists medically review the information our oncology writers, medical writers and award-winning journalists publish. We critically review gold standard studies, cover the latest news in treatment advancements and produce in-depth stories on topics such as immunotherapy and surviving mesothelioma.
Medically Reviewed Mesothelioma Guide

Everyone's mesothelioma cancer journey is different. That's why we developed our free personalized and medically reviewed guide tailored to you and your unique diagnosis.

Exclusive Nutrition Guide

Following a medically appropriate nutrition plan can help you cope with cancer symptoms and treatment side effects. Our one-of-a-kind nutrition guide, developed collaboratively with a registered dietitian, is an extensive and practical free resource for you and your family.
Where We've Been Featured












Assist & Connect
Our resources for patients and families help you find the best mesothelioma doctors and treatment centers, access financial resources and learn more about your legal options — all free of charge. We also help veterans apply for VA benefits and compensation.
Treatment

Our

Medical Outreach

team and Patient Advocates listen and quickly answer your questions about diagnosis and treatment at no cost to you. Our Doctor Match program connects patients with the best care based on location and diagnosis. We also help you schedule your appointment.

Financial

We're committed to helping you find the financial resources you may need. We help you apply for Social Security Disability insurance, access resources such as trust funds and travel grants. We connect you with legal assistance to help you get the compensation you deserve.

Veterans

Our VA-accredited Claims Agents help veterans write asbestos exposure summaries, gather evidence and correctly file their VA paperwork. We also assist eligible veterans with denied claims file appeals to help them gain access to their benefits, including disability compensation.
Advocate & Raise Awareness
We are dedicated to advocating for mesothelioma patients and raising awareness about the dangers of asbestos exposure. Our platform provides a space for mesothelioma survivors to share their stories of hope, inspiration and activism. Team members at The Mesothelioma Center have collectively walked hundreds of miles in our years of participation in events such as Miles for Meso, and we've donated hundreds of thousands of dollars to fund mesothelioma research.
Giving Back
We're proud to contribute to the mesothelioma community, partnering with and donating to mesothelioma organizations, cancer centers and patient advocacy groups. These groups provide vital resources such as free lodging for families of veterans with mesothelioma.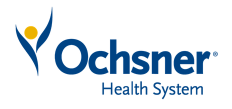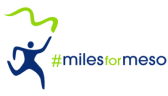 Asbestos.com Scholarship

We award $5,000 annually in

scholarships

to full-time college students whose winning essays help raise awareness of asbestos and mesothelioma.

Community Partnership

Our

Community Partnership

program offers institutions and organizations tailored materials and presentations from mesothelioma and asbestos experts.
Community
We foster a community of support for mesothelioma patients and family members in our monthly online support group and Facebook page. We create opportunities for people to share personal stories, ask experts questions and develop connections with others. If you are a survivor, current or former caregiver, or lost a loved one to mesothelioma, then our groups are for you.
Our Trusted Partners
The Mesothelioma Center at Asbestos.com is sponsored by law firms and provides free assistance to all visitors regardless of legal representation. Additionally, we receive absolutely no compensation from medical providers.




Get in Touch
We'd love to hear from you. Whether you're a patient looking for information on mesothelioma, a veteran with questions about VA benefits or a reporter looking to contact our Editorial Department, we value your questions, comments and feedback.
Patient Support Team

Have a question? Contact one of our Patient Advocates and get the answers you need.

Press & Media Inquiries

Seeking an interview or interested in becoming a contributor? Contact us using one of the following links.
Office Address

1 S. Orange Ave. Suite 301 Orlando FL 32801