Top Cancer Hospitals for Mesothelioma Treatment
Fact Checked
Our fact-checking process begins with a thorough review of all sources to ensure they are high quality. Then we cross-check the facts with original medical or scientific reports published by those sources, or we validate the facts with reputable news organizations, medical and scientific experts and other health experts. Each page includes all sources for full transparency.
Medically Reviewed
A medical doctor who specializes in mesothelioma or cancer treatment reviewed the content on this page to ensure it meets current medical standards and accuracy.
This Page was Medically Reviewed By
Specialized mesothelioma treatment centers are found throughout the United States. The top treatment centers for mesothelioma include Brigham and Women's Cancer Center, the H. Lee Moffitt Cancer Center and MD Anderson Cancer Center among others.
Page Topics
Top Treatment Centers for Pleural Mesothelioma
Pleural mesothelioma is the most common type of this asbestos-related cancer. Some of the best cancer centers in the world feature thoracic surgeons and other oncologists who specialize in the treatment of this malignancy. These centers also sponsor the latest mesothelioma clinical trials.
75 Francis Street, Boston, MA 02115
Doctors in Hospital: 4
6620 Main Street Suite 1325 Houston, TX 77030
Doctors in Hospital: 7
10833 Le Conte Ave Los Angeles, CA 90024
Doctors in Hospital: 3
1515 Holcombe Boulevard, Houston, TX 77030
Doctors in Hospital: 9
12902 Magnolia Drive, Tampa, FL 33612
Doctors in Hospital: 10
2160 S. 1st Ave., Maywood, IL 60153
Doctors in Hospital: 5
1 Gustave L. Levy Place New York, NY 10029
Doctors in Hospital: 4
Top Treatment Centers for Peritoneal Mesothelioma
The top cancer centers for peritoneal mesothelioma offer the life-extending hyperthermic intraperitoneal chemotherapy combined with surgery. Not all cancer centers have the equipment to perform this procedure. Half of patients who qualify for this treatment live longer than five years.
110 Irving Street, NW Washington, DC 20010
Doctors in Hospital: 1
5841 S Maryland Avenue, Chicago, IL 60637
Doctors in Hospital: 7
540 W Pueblo St, Santa Barbara, CA 93105, USA
Doctors in Hospital: 1
5115 Centre Ave Pittsburgh, PA 15232
Doctors in Hospital: 6
3855 Health Sciences Dr., La Jolla, CA 92093
Doctors in Hospital: 2
What Is a Mesothelioma Treatment Center?
It takes cutting-edge technology, innovative research and a multidisciplinary team of doctors who have dedicated their careers to treating this rare cancer to be considered a specialty mesothelioma treatment center.
Cancer centers that specialize in mesothelioma are among the best health facilities in the world.
Several mesothelioma cancer centers made U.S. News & World Report's 2018-19 Best Hospitals for Cancer list. These include programs at the MD Anderson Cancer Center, Brigham and Women's Cancer Center and H. Lee Moffit Cancer Center.
Picking the right cancer treatment center might be the most important medical decision you can make. Don't take it lightly.
Many patients decide to travel to another state or across the country to receive the best treatment. There are resources available to help. Do your homework to find the best fit for you.
Find Top Cancer Centers Near You
Don't see your state? Find out how our Doctor Match program can help.
How to Choose the Right Cancer Center
Research Top Doctors
Mesothelioma should be treated by an oncologist. However, not all cancer doctors are mesothelioma specialists. It is important to work with a doctor with experience treating asbestos-related cancers. Some of the best doctors in the country work at cancer centers with dedicated mesothelioma programs.
Decide on a Treatment Strategy
In general, the treatment for mesothelioma is much like the treatment for other cancers. Surgery, chemotherapy and radiation therapy are the most common treatments. Asbestos-related cancers have no cure, but experts in the field can help patients outlive their prognosis.
Doctors often point patients to emerging therapies and clinical trials for the latest treatments such as immunotherapy. Mesothelioma cancer centers tend to offer more mesothelioma clinical trials than other facilities.
Consider Treatment Costs and Other Expenses
Treating mesothelioma is expensive. Even with the best insurance plans, families can go through a financial crisis to make sure a loved one gets the recommended treatments. The cost of traveling to a specialized cancer center is a major concern for many families. Free enrollment in clinical trials, travel grants and other financial resources can help.
Every patient should be offered a second opinion at a specialty center, because that's where the research is being done.

Emily Ward

Pleural mesothelioma survivor treated at Brigham and Women's Hospital in 2012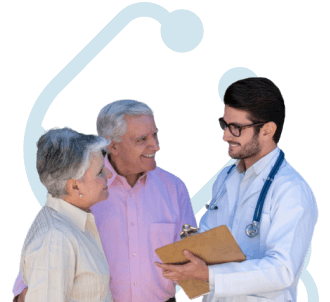 Connect with a Top Mesothelioma Doctor
We've helped thousands of people affected by mesothelioma find the best treatments.
Best VA Hospitals for Mesothelioma
Veterans represent a disproportionate amount of mesothelioma cases compared to the general public. The VA has hospitals to choose from that specialize in mesothelioma treatment.
Once in the VA health care system, a veteran can seek treatment anywhere in the country. They only need a referral to receive specialized care.
VA Boston Healthcare System
Most high-profile VA facility in the country for treating mesothelioma.
Thoracic surgeon Dr. Abraham Lebenthal specializes in mesothelioma and veterans issues.
Close proximity to the International Mesothelioma Program at Brigham and Women's Hospital.
VA West Los Angeles Medical Center
Mesothelioma treatment pioneer Dr. Robert Cameron is the chief of thoracic surgery.
Close relationship with the nearby Pacific Mesothelioma Center and the UCLA Comprehensive Cancer Center.
Part of largest, most complex system in the VA, serving 1.4 million veterans in the area.
Miami VA Healthcare System
Home to Dr. Dao Nguyen, a research leader in targeting molecular therapy for pleural mesothelioma.
Close partnership with the University of Miami's Miller School of Medicine.
Serves three South Florida counties and treats mesothelioma patients throughout the southeastern United States.
Importance of Choosing a Mesothelioma Specialty Center
Mesothelioma is a rare cancer that is difficult to treat. Most doctors rarely see it and don't understand it fully. A mesothelioma-focused specialist does.
Cancer centers with experience treating mesothelioma offer a multidisciplinary approach to care. This means a team of doctors specializing in different areas of medicine meet regularly to discuss your personalized treatment plan.
Oncologists at these centers collaborate with other specialists such as surgeons, radiologists, pathologists and palliative care doctors. This allows them to offer the most comprehensive cancer care possible.
Mesothelioma Is Often Misdiagnosed
Too often with mesothelioma, patients are initially misdiagnosed. They begin treatment for a surface-level symptom or a problem they don't have.
Many of the first symptoms of mesothelioma mimic and can be confused with less serious illnesses. This is why an individual's history of asbestos exposure should be communicated early to a physician who understands it.
Mesothelioma Requires Specialized Treatment
Surgeries, chemotherapy drugs and radiation treatments can be part of a multimodal treatment approach.
The best treatments today for this cancer are specialized. It is no longer a restricted regimen. A decade ago, the life expectancy for a mesothelioma patient was six to 12 months. Specialized treatment centers are prolonging life to several years after diagnosis.
For example, in 2020, researchers at MD Anderson Cancer Center in Houston published a study showing improved survival among women with peritoneal mesothelioma who underwent cytoreductive surgery with heated chemotherapy. Approximately 77.8% of women who received the therapy lived longer than five years. For comparison, about half of patients who receive the therapy live that long on average.
The Right Care Can Extend Your Life
Some people live for five years or more with mesothelioma. Many of the specialized centers have patients who have lived for 10 years or more with specialized proper care.
Although no cure has been found, researchers believe mesothelioma will one day be treated like a chronic illness. Ongoing research at specialty cancer centers across the country is making that goal possible.
Common Questions About Mesothelioma Treatment Centers
Can I go to any cancer center for mesothelioma treatment?

Only specialized mesothelioma treatment centers can provide the required care for mesothelioma cancer patients. However, patients can get access to top mesothelioma treatment centers across the nation by speaking to their oncologists about finding a specialist.

What are the best hospitals for diagnosing and treating mesothelioma cancer?

Some of the best hospitals for diagnosing and treating mesothelioma include:

How do I find a doctor who specializes in mesothelioma?

It can be challenging to find a mesothelioma specialist locally because so few doctors specialize in this rare cancer. You can research top mesothelioma doctors in your area but you may have to travel to find a doctor who specializes in your type of mesothelioma.
---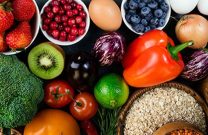 Get Free Recipes for Mesothelioma Patients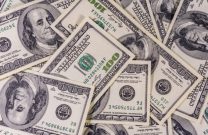 Access More than $32 Billion in Trust Funds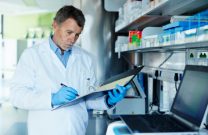 Find Active Mesothelioma Clinical Trials
---
Tell us what you think
Did this article help you?
How did this article help you?
What about this article isn't helpful for you?
Did this article help you?
Thank you for your feedback. Would you like to speak with a Patient Advocate?
---