Mesothelioma and Asbestos Lawyers
Fact Checked
Our fact-checking process begins with a thorough review of all sources to ensure they are high quality. Then we cross-check the facts with original medical or scientific reports published by those sources, or we validate the facts with reputable news organizations, medical and scientific experts and other health experts. Each page includes all sources for full transparency.
A mesothelioma lawyer specializes in asbestos compensation through litigation such as settlements and asbestos lawsuits. The best mesothelioma lawyers work for well-established nationwide law firms with proven track records. Asbestos attorneys can help families suffering from a mesothelioma diagnosis get compensation to help cover associated costs.
Connect with a Top Mesothelioma Attorney
Get the best attorney today for you and your family, avoid the courtroom, and get the compensation you deserve:
Most cases settle for more than $1 million
Access $32 billion in trust funds
No out-of-pocket costs
Find a Mesothelioma Attorney Near You
Why Should You Hire a Mesothelioma Attorney?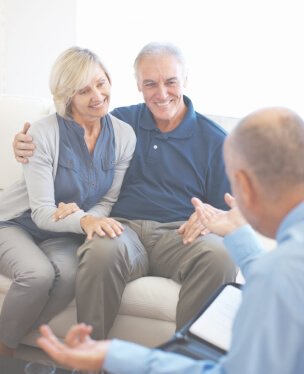 You should hire a mesothelioma attorney because they are the most qualified to help you file a mesothelioma lawsuit. They have the experience and legal expertise to secure the most compensation for your mesothelioma claim.
A mesothelioma attorney can:
Represent you in court because they are familiar with the complex legal process involving asbestos and mesothelioma cases
Access the tools needed to prove negligence
Get you the compensation you deserve for your wrongful exposure to asbestos
What Are the Qualities of a Great Mesothelioma Attorney?
A mesothelioma lawyer specializes in asbestos litigation, including mesothelioma lawsuits, settlements and asbestos trust funds. Some of the top asbestos lawyers work for well-established national law firms such as Weitz & Luxenberg and Simmons Hanly Conroy.
These attorneys work hard for mesothelioma cancer patients and their families to get them the compensation they deserve.
The best mesothelioma lawyers should have the following qualities:
Provide a Free Case Review

Experienced asbestos attorneys offer free consultations that address your legal options for you or your loved one with no obligation.

Track Record of Success

The mesothelioma lawyer has a proven track record of winning asbestos lawsuits, successful verdicts and recovering large settlements.

Years of Experience

The lawyer or their mesothelioma law firm shows decades of filing mesothelioma cases, representing patients and families in court, and is well versed in state asbestos laws and

federal legislation

.

Nationwide Availability

Asbestos lawyers should be able to travel to you when gathering information about a case and have practices in many states.

Good Communication Skills

You want an attorney who makes you feel comfortable when talking about intimate health and work details as well as answering your questions, so you understand the process.

Access to Databases

Mesothelioma lawyers can access databases that contain information about companies that used asbestos, manufacturers of asbestos products and other tools not available to other types of attorneys.

Knowledgeable About Compensation

Knowledgeable About Compensation: A mesothelioma lawyer should explain all the types of potential compensation available to you and your loved ones. Some of the top mesothelioma law firms have on-staff military veterans who help other veterans receive compensation for asbestos-related illnesses through VA claims and legal claims.

How do you find a top mesothelioma lawyer?

Finding the right mesothelioma lawyer who fits all these qualities is not easy and takes time. Let us help you find the best one and connect you and your loved ones to the most qualified attorney.
You don't want just any attorney handling your case. This is your chance to hold asbestos corporations responsible for the harm they caused. You should find a mesothelioma attorney with many years of experience working at a nationwide firm and a great track record winning big cases and settlements.

Joe Lahav

Legal Advisor at The Mesothelioma Center
What Expenses Can Legal Compensation Cover?
Legal compensation for mesothelioma can cover a variety of expenses related to the cancer diagnosis and its impact on families.
Common Expenses for Mesothelioma Patients
Treatment costs
Caregiver costs
Travel expenses
Therapy and grief support
Funeral expenses
Read More About Mesothelioma Compensation
Asbestos.com has provided my family with information, support and resources. There was no pressure to file a claim. When we did decide to file, the process was completely arranged around our loved ones schedule and preference.

Dianna M.

Family member of a mesothelioma patient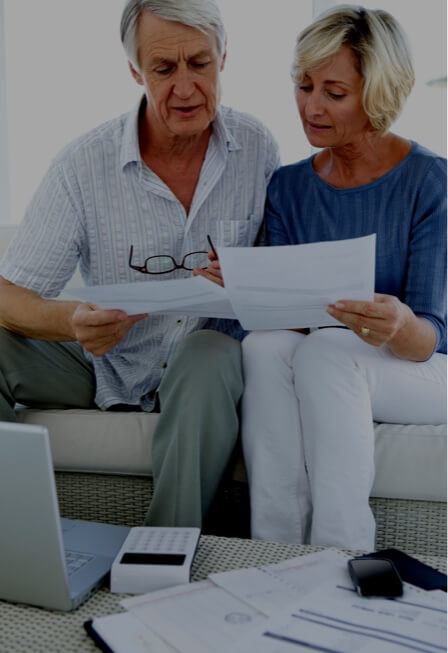 Types of Mesothelioma Claims Asbestos Lawyers Handle
A qualified asbestos lawyer will help you decide the best way to pursue compensation, whether it's through a settlement or verdict from a mesothelioma lawsuit or through an asbestos trust fund claim.
Some of the top mesothelioma law firms have on-staff military veterans who help other veterans receive compensation for asbestos-related illnesses through VA claims and legal claims.
Recent Mesothelioma Settlements and Awards
Mesothelioma lawsuits have helped thousands of people receive compensation from companies that negligently exposed them to asbestos. Because every case is unique, it is difficult to accurately determine your case value.
$117 Million

Retired banker Stephen Lanzo III and his wife won $117 million in 2018 against consumer goods giant Johnson & Johnson and talc supplier Imerys Talc America. Lanzo claimed he developed

mesothelioma

after using asbestos-contaminated talcum powder products from 1979 to 2003.

$75 Million

In 2017, the wife of a race car driver won a mesothelioma lawsuit in New York against a group of auto-part manufacturers. For years, she had swept the garage where her husband worked with asbestos-containing gaskets, which carried no warnings about health risks from asbestos exposure.

$32.7 Million

Tire plant worker Franklin Finch was awarded $32.7 million in a 2020 lawsuit that enabled his surviving family to pay medical bills and cover lost wages. He was exposed to asbestos pipe insulation working at a Firestone tire plant in Wilson, North Carolina, for 20 years.

$29.4 Million

Talcum powder user Teresa Leavitt was awarded $29.4 million in a 2019 lawsuit against Johnson & Johnson to help cover medical expenses and lost income. Leavitt sued the company claiming she developed mesothelioma using its asbestos-contaminated talcum powder for 20 years. The California jury awarded $5 million of the verdict to her spouse.
Top Mesothelioma Law Firms
The best asbestos lawyers work at the top mesothelioma law firms in the United States. These firms have a team of attorneys who specialize in asbestos litigation. They have a proven track record of winning cases and negotiating settlements for people affected by mesothelioma and their loved ones.
According to a KCIC industry report, the nation's top 10 mesothelioma law firms handled 71% of mesothelioma claims in 2019.
We can connect you with top mesothelioma law firms:
Weitz & Luxenberg

Weitz & Luxenberg is a national firm headquartered in New York City. For more than 30 years, it has helped families affected by mesothelioma. The firm has worked on more than 33,000 asbestos cases and secured $8.5 billion through verdicts and settlements for their clients.

Simmons Hanly Conroy

Simmons Hanly Conroy is headquartered in Alton, Illinois. The firm has recovered more than $9 billion for victims of asbestos exposure since it was founded in 1999. Its lawyers secured the largest single plaintiff mesothelioma verdict in U.S. history with a $250 million-dollar verdict for a steel worker in 2003.

Cooney & Conway

Cooney & Conway is a national firm based in Chicago. It has handled mesothelioma and asbestos lawsuits since 1973. The firm has recovered billions of dollars in compensation for its clients, including thousands of million-dollar settlements and numerous multimillion-dollar verdicts.

Nemeroff Law

Nemeroff Law has recovered more than $500 million for families facing mesothelioma, including several verdicts exceeding $10 million each. The firm handles cases throughout the U.S. with offices in Salt Lake City, Pittsburgh, New Orleans, Dallas and Houston.

Galiher DeRobertis & Waxman

Galiher DeRobertis & Waxman has served victims of mesothelioma for more than 35 years, which has allowed the national firm to develop an unparalleled database of evidence against asbestos product manufacturers. The firm handles cases throughout the U.S. with offices in Dallas, Los Angeles and Honolulu.

Billions Recovered

The best law firms have a history of getting large verdicts and settlements for families affected by mesothelioma. They have recovered billions of dollars over the past three decades.
Mesothelioma Legal Information by State
Laws, procedures and rules relating to asbestos claims vary from state to state. Some state courts are considered more lenient to businesses, while other courts tend to be more sympathetic to people harmed by asbestos exposure.
Experienced mesothelioma attorneys understand the differences between jurisdictions, including the filing deadline for each state.
Key states for asbestos litigation include:
Common Legal Questions for Mesothelioma Attorneys
We answer frequently asked questions about getting compensation for mesothelioma because it's a complex process. Don't let misconceptions prevent you from seeking important legal help from specialized asbestos lawyers.
Quick Fact
You have a limited amount of time to get compensation for treatment costs, lost wages and other expenses caused by a mesothelioma diagnosis.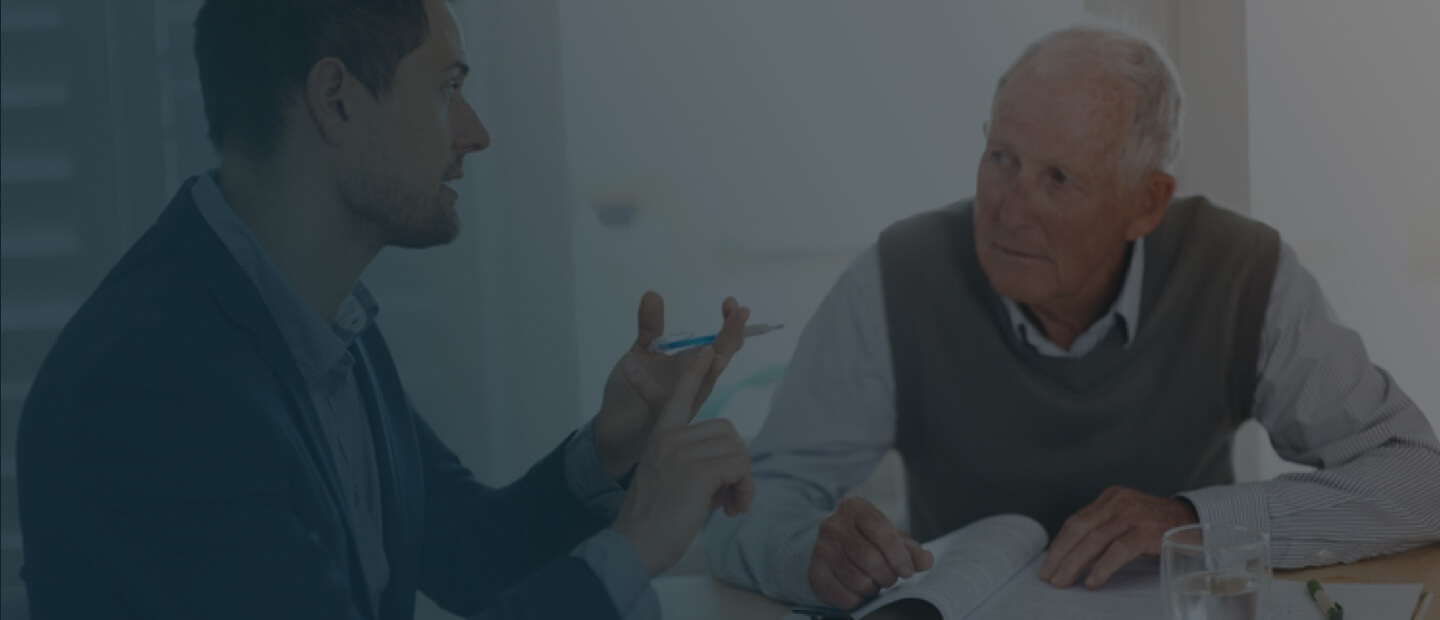 Tell us what you think
Did this article help you?
How did this article help you?
What about this article isn't helpful for you?
Did this article help you?
Thank you for your feedback. Would you like to speak with a Patient Advocate?