National Asbestos Legislation
Fact Checked
Our fact-checking process begins with a thorough review of all sources to ensure they are high quality. Then we cross-check the facts with original medical or scientific reports published by those sources, or we validate the facts with reputable news organizations, medical and scientific experts and other health experts. Each page includes all sources for full transparency.
U.S. policymakers have tried to introduce laws to ban asbestos, but all have failed. A limited number of asbestos uses are banned under the Toxic Substances Control Act, but many remain legal, including automobile brake pads and clutches, certain roofing materials and corrugated sheeting.
The dangers of asbestos are well-known in the U.S. Everyone knows the health hazards related to exposure, but America does not have a comprehensive federal law addressing the issue.
Instead, those issues largely are left to individual states. Each state has different approaches for dealing with risks and legal claims.
Federal legislation to ensure that claimants can be compensated for sickness, loss of life and loss of wages has also been limited.
Federal laws were passed to create compensation systems for other types of claimants. The Black Lung Benefits Act created a program for U.S. coal miners. A similar program has not been established for people who are sick because of asbestos exposure.
Working with specialized mesothelioma lawyers provides the best chance for people harmed by asbestos to receive compensation.
Major legislation on asbestos abatement and tort reform have been considered at the federal level.
There are two main federal agencies in charge of enforcing asbestos abatement legislation: The U.S. Environmental Protection Agency (EPA) and the Occupational Safety and Health Administration (OSHA).
The EPA and OSHA were instrumental in the evolution of asbestos abatement litigation. Both agencies deal with workers who often come into contact with asbestos.
However, one of the biggest threats to those unfairly injured by asbestos exposure is the Furthering Asbestos Claims Transparency (FACT) Act.
It would require asbestos trusts to publicly disclose information about the settlement terms between trusts and claimants. Current state and federal laws consider these negotiations private and confidential. They are not currently subject to discovery or admissible in court cases.
History of Asbestos Use & Legislation
1930

By the 1930s, medical evidence had already linked asbestos exposure with deadly diseases. Asbestos manufacturers knew about the early evidence. Many of them did not warn workers or the public about the dangers and potential future health issues. Routine use of asbestos in construction and industrial products continued.

1960

Asbestos-related diseases do not surface until decades after exposure, so the health hazards did not receive widespread public attention until the 1960s and 1970s. Soon, the health risks of asbestos were too big to hide.

1970

During the 1970s, the U.S. government issued guidelines to limit asbestos exposure. These guidelines were followed by more federal, state and local public safety laws during the 1980s.

1980

Through the late 1980s, much of the attention surrounding asbestos focused on abatement. It involves encapsulating or removing asbestos from existing buildings. There were also calls for laws to ban the use of the toxic mineral.

1990-Present

U.S. Sen. Patty Murray (D-Wash.) sponsored the Ban Asbestos in America Act of 2007, but it died in Congress. In 2009, she also sponsored a bill that led to recognition of September 26 as National Mesothelioma Awareness Day. On June 1, 2018, the EPA proposed a Significant New Use Rule (SNUR) for asbestos. The SNUR could allow the EPA to review and approve new asbestos products.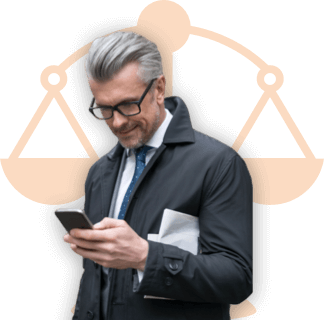 Connect with a Top Lawyer & Pay Nothing Unless You Win
Mesothelioma lawyers typically work on a contingency fee basis, which means they get paid only if you receive compensation from your claim.
Clean Air Act of 1970
Congress first identified asbestos as a hazardous air pollutant under this law. The Clean Air Act has been amended over the years. These amendments resulted in the EPA regulations governing the use and disposal of asbestos.
The law has been followed by other federal measures to protect workers and the public. Examples of other measures include the Consumer Product Safety Act provisions and Occupational Safety and OSHA regulations.
Although asbestos is still used in certain products, its identification as a pollutant has helped reduce use.
Toxic Substances Control Act of 1976
The Toxic Substances Control Act (TSCA) gave the EPA the power to regulate new commercial chemicals. It also granted power to regulate existing materials that pose unreasonable health or environmental risks such as asbestos.
The EPA attempted to use this authority in 1989 by banning most asbestos-containing products. It was known as the "Asbestos Ban and Phase-Out Rule." It would have prohibited manufacturing, importing, processing or distributing most asbestos products.
However, a group of interested corporations successfully challenged the rule in court. A 1991 decision by the U.S. Court of Appeals for the Fifth Circuit eventually rejected much of the rule. Some products were banned under the EPA's rule, but most remained legal.
Banned Uses of Asbestos
Corrugated paper
Rollboard
Commercial paper
Specialty paper
Flooring felt
New uses of asbestos after 1989
Asbestos Uses Not Banned in the US
Asbestos-cement corrugated sheet
Asbestos-cement flat sheet
Asbestos clothing
Pipeline wrap
Roofing felt
Vinyl-asbestos floor tile
Asbestos-cement shingle
Millboard
Asbestos-cement pipe
Automatic transmission components
Clutch facings
Friction materials
Disc brake pads
Drum brake linings
Brake blocks
Gaskets
Non-roofing coatings
Roof coatings
Asbestos Hazard Emergency Response Act of 1986
This law ordered the EPA to monitor asbestos in schools. It established regulatory standards for inspections and proper abatement of asbestos in schools.
The EPA requires all public and private school systems to inspect facilities for asbestos. It requires schools to develop plans for containing and removing asbestos. The agency also provides guidelines and technical assistance to help school districts.
Bankruptcy Reform Act of 1994
The U.S. Bankruptcy Code was amended in 1994 to allow companies with significant asbestos liabilities to seek bankruptcy protection for future claims.
These amendments were sometimes called the "Manville Amendments." The provisions provided an option for manufacturers such as the Johns Manville Corporation to file for bankruptcy. The company had been sued many times and faced more liabilities in the future.
The 1994 amendments were modeled after the Manville Trust. They established a way for the companies to settle future claims through the creation of special bankruptcy trusts.
Fairness in Asbestos Injury Resolution Act of 2006
The FAIR Act is Congress's most comprehensive effort to address compensation for claimants. Federal lawmakers have introduced multiple versions of the bill in the U.S. House and the Senate during the past decade.
The most recent version of the FAIR Act was introduced in 2006 and would have done the following:
Establish an office within the Department of Labor to handle asbestos injury claims
Provide fair compensation to eligible claimants in a non-adversarial manner
Determine compensation amounts based on the severity of the claimant's disease
Bring most pending claims in state and federal courts to a standstill
The FAIR Act never became law.
Ban Asbestos in America Act of 2007
Like the FAIR Act, multiple versions of the Ban Asbestos in America Act were introduced in Congress during the past decade. The most recent version, introduced in 2007, never became law.
The bill would have done the following:
Revise the TSCA to include additional materials in that law's definition of asbestos
Direct a number of federal entities to conduct scientific studies about the relationships between certain asbestos materials and diseases
Require the EPA to report to Congress on recommendations for protecting human health from asbestos exposure
Authorize the EPA to issue more regulations banning the importing, manufacture, processing or distribution of asbestos products
Appropriate money for research of asbestos-related diseases
Alan Reinstein Ban Asbestos Now Act of 2019
Introduced in March 2019, the bill aims to amend the Toxic Substances Control Act to fully ban asbestos in the U.S. The act would prohibit the manufacture, processing and distribution of asbestos and asbestos-containing products.
The bill was voted to move forward on November 19, 2019, and if the bill passes the House, senators plan to introduce an amended version to the Senate.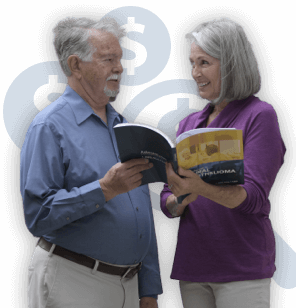 Financial Help for Patients and Families
Gain access to trust funds, grants & other forms of compensation to help pay for treatment & other expenses.
Significant New Use Rule in 2018
On June 1, 2018, the EPA announced a Significant New Use Rule regarding asbestos. According to the EPA, a SNUR requires notice to the agency before chemical substances are used in new ways that might create concerns.
Asbestos Product Categories Under EPA's SNUR
Adhesives, sealants and roof and non-roof coatings
Arc chutes
Beater-add gaskets
Extruded sealant tape and other tape
Filler for acetylene cylinders
High-grade electrical paper
Millboard
Missile liner
Pipeline wrap
Reinforced plastics
Roofing felt
Separators in fuel cells and batteries
Vinyl-asbestos floor tile
Any other building material (other than cement)
Most of these potential new uses are construction materials.
Opponents of the SNUR say it will put U.S. citizens at risk of exposure to a proven toxic substance.
The EPA intends to finalize the rule by the end of 2018.
The history of asbestos legislation in the U.S. is riddled with controversy, cover-ups and political and corporate interests.
People injured by asbestos have advocated for their rights. They work hard to implement regulations that might protect future workers.
But it's been an uphill battle. Corporate interests continue to influence governmental policies and asbestos remains unbanned in the U.S.
---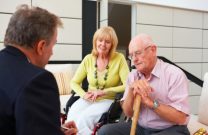 Get the Compensation You Deserve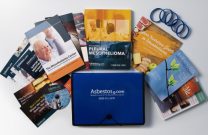 Get Your Free Mesothelioma Legal Guide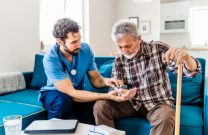 Find a Top Mesothelioma Doctor
---
Tell us what you think
Did this article help you?
How did this article help you?
What about this article isn't helpful for you?
Did this article help you?
Thank you for your feedback. Would you like to speak with a Patient Advocate?
---