Why File a Mesothelioma VA Claim?
Veterans with mesothelioma or any disease caused by military asbestos exposure may be eligible for a variety of veterans benefits, including VA disability compensation and VA health care.
Disability compensation is usually paid monthly. The amount of compensation is determined by the veteran's disability level, which is interpreted on a percentage scale. Mesothelioma and other cancers automatically grant a 100% disability rating.
A veteran's eligibility for disability compensation is not affected by their age or household income, and disability compensation is paid tax-free.
An approved disability claim for service-connected cancer also grants veterans access to free cancer treatment. Veterans with mesothelioma do not have to receive treatment at a VA hospital, but they should consider it. The VA health care system partners with several top mesothelioma specialists.
Asbestos Diseases Recognized by the VA
Mesothelioma
Lung cancer
Bronchus cancer
Gastrointestinal tract cancer
Larynx cancer
Pharynx cancer
Urogenital cancers (except prostate)
Asbestosis
Interstitial pulmonary fibrosis
Pleural effusion
Pleural plaques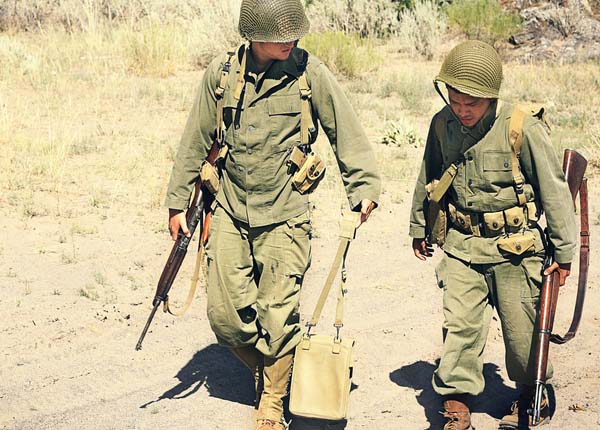 How Can Veterans File a Mesothelioma VA Claim?
The most important factor when filing a successful VA mesothelioma claim is knowing how to write it, how to cut through the red tape, and how to avoid the pitfalls that often lead to disappointing results.
For assistance in filing for VA benefits, or if you just need some advice, contact our Veterans Department. One of our representatives will be there to assist you. They can send you an informational packet designed for veterans or chat with you on the phone.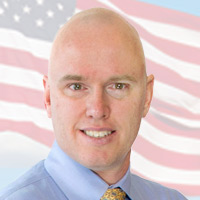 As director of the Veterans Department, Munz is trained and accredited to help other veterans navigate the often complicated VA disability claims process.
Working with a VA-accredited claims agent maximizes the chances of having a claim approved quickly, and it removes much of the frustration and anxiety that comes with dealing directly with the VA.
The Veterans Department at The Mesothelioma Center doesn't work for the VA or for any other government agency. As a patient advocacy organization, we are happy to provide this service to veterans free of charge.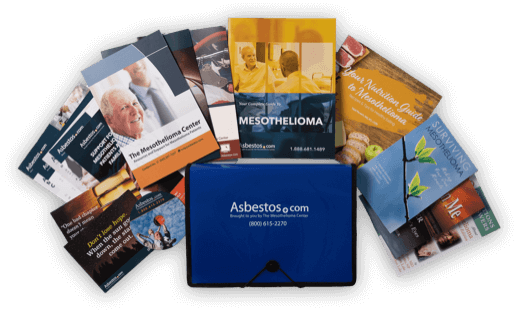 Free Mesothelioma Guide for Veterans
Learn about mesothelioma, asbestos exposure in the military, your treatment options and more.
Get Your Guide Now
Eligibility for VA Benefits
To receive veterans benefits based on asbestos exposure, you must meet the following criteria.
Veteran Status: You were honorably discharged from any branch of the U.S. military or as a commissioned officer of the Public Health Service or the National Oceanic Atmospheric Administration (NOAA), formerly known as the Environmental Science Services Administration.
Medical Diagnosis: You can provide medical records from a hospital or doctor that confirm you have an asbestos-related illness.
Exposure History: You can provide a written asbestos exposure summary and other evidence proving that at least 50% of your lifetime asbestos exposure occurred while you were in the military.
If you file a traditional VA claim, it becomes the VA's responsibility to gather all the necessary paperwork. This process is slow, usually taking around eight months.
You can expedite the decision by submitting all the required supporting documentation with the original claim. The VA calls this a fully developed claim, and it typically takes around four months to process. An accredited claims agent can help you put together a fully developed claim.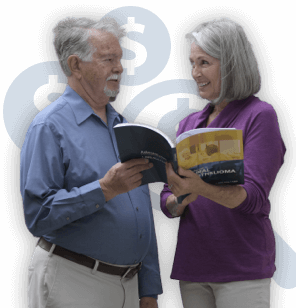 Compensation Options for Veterans
In addition to VA benefits, veterans with mesothelioma may be eligible for trust funds, grants and legal claims.
See if You Qualify
Asbestos Diseases Qualified for VA Claims
The disability claim process is slightly different for the various types of asbestos-related diseases recognized by the Department of Veterans Affairs.
Mesothelioma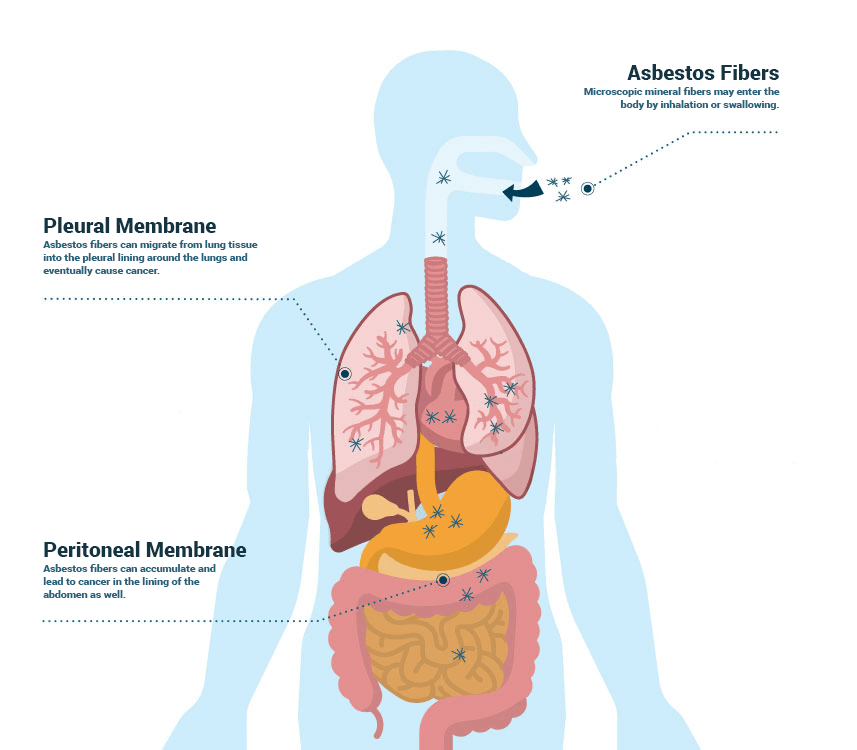 The VA recognizes pleural mesothelioma and peritoneal mesothelioma as 100% disabling. Because mesothelioma is caused only by asbestos exposure, which was prevalent during 20th century military life, less documentation is required for these cases.
However, the VA will recognize mesothelioma as a service-connected disability only if the majority of the veteran's asbestos exposure occurred during active duty.
Asbestos-Related Lung Cancer and Gastrointestinal Cancers
Although lung cancer and several types of gastrointestinal cancer are linked to asbestos exposure, these diseases also have other potential causes such as smoking, hereditary factors, and exposure to other dangerous substances.
To get these types of cancer approved by the VA as service-related conditions, veterans must provide medical documentation that convinces the VA that the cancer was caused by asbestos. Asbestos exposure must be as likely to be the cause as all other potential causes combined.
Asbestosis and Other Noncancerous Asbestos Diseases
For asbestosis or another noncancerous asbestos disease, the VA has to verify it is service connected and judge how much the illness affects the veteran's ability to work.
The VA rates noncancerous asbestos illnesses based on several criteria, including the results of pulmonary function testing. This can result in a disability rating anywhere between 10% and 100%.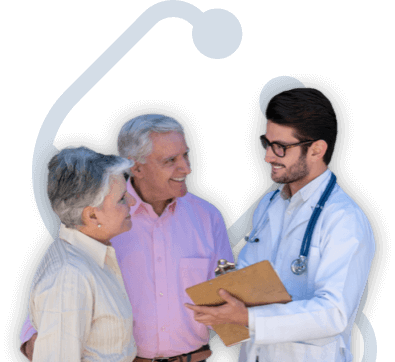 Find Mesothelioma Treatment for Veterans
Our Veterans Department can help you find specialized mesothelioma treatment at VA hospitals or top cancer centers near you.
Get Started
Other Types of VA Compensation
In addition to disability compensation, the VA also provides health care services, special monthly compensation, and dependency and indemnity compensation.
VA Health Care Services
The VA treatment centers in Boston, Los Angeles, Miami and Houston are served by doctors who specialize in asbestos-related cancer, and the VA can help veterans travel for treatment when necessary.
Even if a veteran's cancer is not service connected, they may still be eligible for low-cost treatment through the VA system.
Special Monthly Compensation
Special monthly compensation is a benefit paid to veterans who are housebound, bedridden or disabled to a degree that they require the aid and attendance of someone else. This compensation is also available to spouses and parents of veterans.
The amount of special monthly compensation someone receives depends on how much aid and attendance they require. The benefit usually runs from $250 to $650 a month.
Dependency and Indemnity Compensation
Commonly known by its abbreviation, DIC is a monthly benefit available to the surviving spouse of a veteran whose death was caused by a service-connected disability. The monthly benefit starts at about $1,300.
A spouse needs to file a DIC claim even if their loved one was receiving disability compensation for mesothelioma or another asbestos-related disease prior to their death.
If a veteran was not receiving VA compensation, a surviving spouse may apply for DIC, and they must submit information documenting the service-related asbestos exposure.
Read FAQs about VA benefits
Common Questions About Filing an Asbestos-Related VA Claim
What do I need to know about filing a VA claim for mesothelioma?

File a VA Claim by speaking with a VA-Accredited Claims Agent. The Mesothelioma Center offers this resource as a free service to help veterans correctly fill out their paperwork, get their claim approved, even if a previous one was denied, and receive compensation.

What expenses can be covered by a VA claim?

Once a VA claim is approved, veterans can use the compensation to cover any expense, including medical bills, travel costs, home caregiving and other expenses.
4 Cited Article Sources
The sources on all content featured in The Mesothelioma Center at Asbestos.com include medical and scientific studies, peer-reviewed studies and other research documents from reputable organizations.
How did this article help you?
What about this article isn't helpful for you?
Did this article help you?
Thank you for your feedback.
Would you like to speak with a Patient Advocate?
Last Modified October 15, 2020