Mesothelioma and Asbestos Trust Funds
Fact Checked
Our fact-checking process begins with a thorough review of all sources to ensure they are high quality. Then we cross-check the facts with original medical or scientific reports published by those sources, or we validate the facts with reputable news organizations, medical and scientific experts and other health experts. Each page includes all sources for full transparency.
A mesothelioma trust fund is created on behalf of negligent asbestos companies that have gone bankrupt. The purpose of the trusts is to set aside money for future asbestos claims. These trust funds protect mesothelioma victims who deserve compensation from asbestos companies that filed for bankruptcy.
Page Topics
What Is a Mesothelioma Trust Fund?
Asbestos trust funds, which some people also refer to as "mesothelioma trust funds," are created to secure future compensation for mesothelioma victims and others injured by exposure to asbestos when asbestos manufacturers file for Chapter 11 bankruptcy protection.
Mesothelioma trust funds created through Chapter 11 bankruptcy:
Are funded with enough money to compensate future claims
Allow people to file a claim with the trust fund instead of suing the company
Are established through the bankruptcy courts
Help people with all types of asbestos-related diseases
Mesothelioma patients may be able to file claims against one or more trusts. The process may require you to provide medical records, a physician statement and an asbestos exposure summary.
An experienced asbestos lawyer can provide you with a list of asbestos bankruptcy trusts and help you navigate the trust fund process. These trust funds help people with all types of asbestos-related diseases, but mesothelioma claims usually result in the highest compensation.
Some asbestos manufacturers that didn't have enough financial standing to reorganize and establish a trust fund filed for Chapter 7 bankruptcy liquidation. Through Chapter 7, a company sells off its assets and the courts distribute the money to those who need it.
Who Is Eligible to File an Asbestos Trust Fund Claim?
Certain people who were exposed to asbestos and developed mesothelioma or another asbestos-related disease can tap into these funds.
People eligible to submit a trust fund claim:
Workers exposed to asbestos by their employer
People who used asbestos-containing products
Family members who lost a loved one from asbestos exposure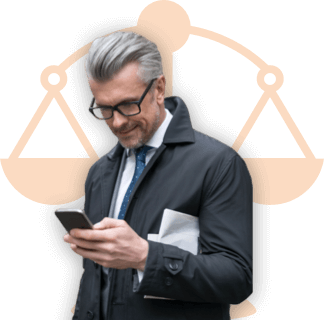 Time to File a Mesothelioma Claim is Limited
Get started today to get the compensation you and your family deserve.
List of Asbestos Trust Funds
Dozens of asbestos companies set up trust funds, including Johns Manville, WR Grace and United States Gypsum. The following chart shows some of the largest asbestos trust funds available in the U.S. to mesothelioma patients and their families.
Find an Asbestos Trust Fund
Find out which companies have a bankruptcy trust and the amount of money available.
Top Mesothelioma Trust Funds
| Company | Estimate of Initial Assets | Year Established |
| --- | --- | --- |
| United States Gypsum Trust | $3.9 billion | 2006 |
| Owens Corning Corporation Trust | $3.4 billion | 2006 |
| Pittsburgh Corning Corporation Trust | $3.4 billion | 2011 |
| W.R. Grace and Co. Trust | $2.9 billion | 2001 |
| DII Industries Trust | $2.5 billion | 2005 |
| Johns-Manville Corporation Trust | $2.5 billion | 1988 |
| Armstrong World Industries Trust | $2 billion | 2006 |
| Western Asbestos (Western MacArthur) Trust | $2 billion | 2004 |
| Babcock & Wilcox Trust | $1.8 billion | 2006 |
| Owens Corning Fibreboard Subfund Trust | $1.5 billion | 2006 |
Source: RAND Institute for Civil Justice Asbestos Bankruptcy Trusts report, 2015
Compensation from Mesothelioma Trust Funds
The amount of compensation a claimant can receive from an asbestos trust depends on several factors.
Factors that affect trust fund compensation:
The type of asbestos-related disease diagnosed.
The payment schedule the trust initially established.
The current payment percentage set for the trust.
Certain types of asbestos-related diseases and levels of severity are eligible for more compensation. For example, mesothelioma trust fund claims often pay six figures, according to a 2016 Mealey's Asbestos Bankruptcy report.
Each asbestos trust assigns claim values to various types of asbestos-related diseases. This is called a "schedule." The scheduled values are based on how much compensation the company paid to asbestos claimants before filing for bankruptcy.
The scheduled value for mesothelioma claims across all trusts range from $7,000 to $1.2 million, with a median value of $180,000.
In addition to filing trust fund claims, mesothelioma claimants should consider more options for compensation, including lawsuits, Social Security Disability Insurance, personal insurance and veterans benefits.
How Much Money Is Left in Asbestos Trust Funds?
There are approximately 60 active asbestos trust funds with an estimated $30 billion available for claimants.
These trusts have paid claimants about $20 billion since the late 1980s. This figure includes an estimated $15 billion paid between 2006 and 2012.
How Do Trust Fund Payment Percentages Work?
Trust funds offer a set payment percentage of a claim's value to preserve money for future victims who will be diagnosed years from now.
For example, using the median value of $180,000 for mesothelioma claims, if the trust's payment percentage is 25%, the payout would be $45,000. That compensation may be substantial enough to help cover medical bills and lost wages.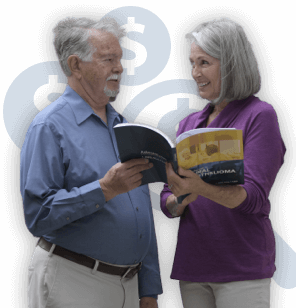 Most Mesothelioma Cases Settle Before Going to Trial
The average mesothelioma settlement payout ranges between $1 million and $1.4 million.
Filing an Asbestos Trust Fund Claim
There are several steps involved in filing a trust fund claim, including meeting the fund's criteria and gathering evidence before filing the claim. A mesothelioma attorney will guide you through these steps to give you peace of mind and let you focus on your recovery.
Step 1: Meet Trust Fund Criteria
Each asbestos trust fund sets its own criteria that you must meet to file a claim. The criteria are typically outlined on the trust fund's website.
The criteria commonly include:
When your asbestos exposure occurred
Where the exposure took place
Proof of an asbestos-related diagnosis
Information or evidence about the asbestos products you were exposed to
Statute of limitations for filing a claim
Step 2: Collect Evidence to Support Your Claim
Evidence required to file an asbestos trust claim usually includes:
Patient's Diagnosis: Medical documentation proving an asbestos-related diagnosis such as a pathology report and imaging scans.
Physician Statement: A statement drafted by a qualified physician, such as a doctor or oncologist, confirming the diagnosis.
Exposure Site: Evidence confirming asbestos exposure, which may include witness affidavits, employment records and invoices.
Asbestos Involvement: Medical documentation describing the extent asbestos contributed to the claimant's disease.
Step 3: Submitting Your Claim
Once your attorney has gathered evidence, they will submit it in accordance with the trust's protocols. Most trusts accept claims through their websites, while others may require submission of a printed claim through the mail.
Your attorney will find the best method to submit your claim to ensure a smooth approval process.
Step 4: Claim Reviewed for Approval
The evidence in your claim will be reviewed by the trust's administrators, typically in one of two ways:
Expedited Review: Your claim will be grouped with other claims based on your diagnosis, which allows trust administrators to more quickly review the claims. A fixed payment amount is associated with an expedited review, and payment is typically received faster than an individual review.
Individual Review: Your claim will be individually reviewed, which takes longer than an expedited review. More factors are considered through an individual review such as the extent of your disease and how many dependents you have. The payment amount could be higher or lower than the fixed amount associated with an expedited review.
An experienced mesothelioma attorney has the expertise to know which type of asbestos trust fund review is likely to result in a better outcome for your case.
Filing Limitations for a Mesothelioma Trust Fund Claim
Before filing a trust fund claim, it is essential to know all of your legal options. A qualified mesothelioma lawyer can help you through this process and determine if filing an asbestos trust fund claim is right for you.
Statutes of Limitations: A trust fund claim must be filed within the statutes of limitations set by each trust. Each trust sets its own time limits for filing a claim, usually around two to three years after a mesothelioma diagnosis or death.
State Laws: The federal government leaves it up to each state to form its own asbestos legislation. State laws dictate how trust compensation affects the determination of lawsuit awards.
Setoffs: Often, if claimants have already received trust payments, defendants they sue may deduct the amount of that payment from a court award. Some states, including Illinois, New York, Texas and West Virginia, may permit setoffs for trust payments.
Filing Multiple Claims and Lawsuits: In some cases, claimants can file asbestos trust claims and asbestos lawsuits at the same time. Various state laws require claimants to disclose information about other claims they may have filed in the past.
Information Sharing: State courts have different rules about sharing trust claim information with lawsuit defendants. Some courts require disclosure of any claims submitted to trusts during the discovery phase of a lawsuit.
Asbestos Trust Fund Claims Versus Lawsuits and VA Claims
Trust fund claims are a legal option for victims of asbestos exposure, but they differ from lawsuits and VA claims.
Asbestos trust fund claims are not lawsuits, but they can still pay significant compensation to people injured by asbestos products. You may be able to file claims against more than one asbestos trust fund in addition to filing a lawsuit against one or more solvent companies, but you usually can't sue an asbestos company that went bankrupt.
Asbestos lawsuits include personal injury claims and wrongful death claims. Compensation from lawsuits comes through settlements or jury verdicts. Asbestos companies that successfully file for bankruptcy reorganization establish trusts are protected from future asbestos lawsuits because claims are handled by the trust fund.
VA claims are technically not legal claims, but they offer compensation and health care to veterans of the U.S. armed forces and their families. A qualified attorney from a mesothelioma law firm can help you determine your legal options.
How Are Asbestos Bankruptcy Trusts Created?
The following factors play a role in the creation of asbestos trust funds:
Companies Submit Plans to Bankruptcy Court: Companies that can't afford their asbestos liabilities and want to stay in business must submit detailed plans to the bankruptcy court for reorganization. These plans include the amount they will put into the trust to pay asbestos claimants and creditors.
Asbestos Claims Estimates Are Established: The court holds estimation proceedings, which resemble court trials. In these proceedings, each interested group offers its own estimate of how much money should be put into the trust for asbestos claims. They support their estimates with how much the company paid in compensation for prior asbestos claims, and with testimony from experts, which include legal experts who are knowledgeable about the value of past asbestos lawsuit settlements.
Judge Considers Reorganization Plan: The bankruptcy judge weighs estimates and expert testimony. The judge then determines how much money should be set aside for asbestos claims. It can take many years and multiple estimation proceedings for the court to grant approval. Once the plan is approved, the company transfers the money to a trust fund and a trustee is appointed to manage the trust.
Will Trust Funds Have Enough Money to Pay Future Claims?
Given the long latency period of asbestos-related diseases, new claims are expected to emerge for several decades. An estimated $30 billion remains in asbestos trusts.
Trusts are established after rigorous estimation proceedings. These proceedings determine how much money should be set aside for current and future asbestos claims. They are also managed under procedures to make the money last long enough to compensate future claimants.
To ensure enough money is left, claimants typically receive a percentage of what their claim is worth. This prevents funds from running out too soon, but it also means that most victims get less than they deserve.
FACT Act and Asbestos Tort Reform
The federal government closely monitors asbestos trust funds and how they disburse money. One law that seeks to govern trust funds, known as the Furthering Asbestos Claim Transparency (FACT) Act, has drawn criticism from plaintiffs' lawyers and support from defendants' lawyers.
Overview of the FACT Act
The act would amend S. 524 of the bankruptcy code to make asbestos trust funds report their payouts. The act also would put the personal information of claimants in a public database, including the last four digits of their Social Security number. The bill repeatedly stalled in the legislature in previous years. It remains stalled and no actions have been taken since 2017.
DOJ Cracks Down on Trust Claims
Since late 2018, the Department of Justice has increased scrutiny of asbestos trust funds, urging more accountability. The department has indicated trust funds lack adequate safeguards to prevent fraudulent claims and mismanagement.
In September 2018, the department filed an official Statement of Interest in the bankruptcy proceedings for Kaiser Gypsum Company. Shortly after, the department challenged the appointment of a trustee for the Duro Dyne company trust, claiming the attorney was too conflicted to represent the interests of future claimants.
"Asbestos victims should feel certain that they will receive compensation when they are promised, but fraudulent claims and mismanagement call that promise into question," Jesse Panuccio, principal deputy associate attorney general at the DOJ, said in the Statement of Interest.
Common Questions About Asbestos Trust Funds
---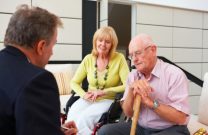 Get the Compensation You Deserve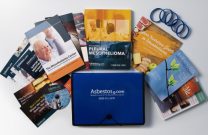 Get Your Free Mesothelioma Legal Guide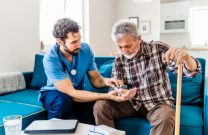 Find a Top Mesothelioma Doctor
---
Tell us what you think
Did this article help you?
How did this article help you?
What about this article isn't helpful for you?
Did this article help you?
Thank you for your feedback. Would you like to speak with a Patient Advocate?
---