Although each individual treatment option can have a positive impact on patients, mesothelioma specialists achieve the best results by combining various treatments that control, remove and kill cancer cells.
Clinical studies have proven this approach improves survival rates for patients healthy enough to qualify for aggressive cancer treatment.
Doctors sometimes use a more specific term for a multimodal treatment plan. "Bimodal therapy" combines two treatments, and "trimodal therapy" combines three treatments.
A multimodal treatment approach usually centers on a major tumor-removing surgery, with chemotherapy and radiation therapy administered before, after or even during the surgery.
For peritoneal mesothelioma, cytoreductive abdominal surgery combined with hyperthermic intraperitoneal chemotherapy (HIPEC) is the most effective treatment approach.
For pleural mesothelioma, there is no single treatment plan that is clearly better than all the others. It depends on the patient's specific circumstances and the judgement of their doctors.
Not all mesothelioma patients are candidates for a multimodal approach, and aggressive cancer treatments always come with risks of toxicity or complications.
However, some cancer survivors have lived years beyond their initial prognosis thanks to the coordinated efforts of cancer specialists from different fields.
A 2014 multicenter analysis of 1,365 pleural mesothelioma patients linked multimodal therapy to a higher median survival time.

| Treatment Plan | Median Survival Time |
| --- | --- |
| Chemotherapy Alone | 11.7 months |
| Surgery with Adjuvant Chemotherapy | 19.8 months |
Who Is Eligible for Multimodal Treatment?
A patient's treatment plan depends on several factors, including the stage and type of the cancer and the health of the patient.
The stage of mesothelioma refers to how far the cancer has advanced and spread throughout the body. Early-stage cancer is small and localized, making it easy to target in therapy.
Late-stage cancer, however, may already be so widespread that trying to completely remove it would do more harm than good to the patient. For late-stage patients, doctors usually recommend less invasive palliative treatments that focus on easing symptoms.
The cell type of a mesothelioma tumor affects how well it responds to treatment. Epithelioid tumors are easier to remove in surgery and more responsive to chemotherapy. Patients with this type of mesothelioma have a greater chance to benefit from multimodal treatment.
Most important, a patient's medical history and overall health determines their eligibility for different types of treatment.
A 2016 review of 1,625 mesothelioma patients shows only a small proportion received more than one type of treatment.

| Treatment Type | Percentage |
| --- | --- |
| Chemotherapy or Surgery | 44% |
| Chemotherapy and Surgery | 15% |
| Neither Treatment | 41% |
Health Factors That Determine Eligibility for Cancer Treatment
Surgeons must ensure the patient's body is strong enough to heal from a major surgical procedure.
Oncologists must analyze the patient's body chemistry to make sure chemotherapy will not be too toxic.
Radiologists must check whether the patient has reached the limit for how much radiation they can safely receive.
Many patients are not eligible for aggressive treatment because of health reasons. The high cost of cancer treatments also puts multimodal therapy beyond the reach of many patients.
Find a Top Mesothelioma Doctor Near You
Get connected with a specialist who can help create a treatment plan for you or a loved one.
Get Help Now
Multimodal Treatment Strategies
The treatments used in multimodal therapy fall into three categories. The difference is in the timing of each treatment relative to the others.
Neoadjuvant Therapy
This is given in the weeks or months before primary therapy. In certain cases, doctors administer chemotherapy before surgery to reduce the size of tumors. This increases the chance of complete removal during surgery.
Primary Therapy
This is the most potentially effective treatment option. For mesothelioma patients who qualify, this usually means surgery. Surgeons may administer targeted treatments such as intraoperative chemotherapy or photodynamic therapy immediately after tumor removal, before the surgery is finished.
Adjuvant Therapy
This is given in the weeks or months after primary therapy. It is common for doctors to administer chemotherapy after surgery to kill any cancer cells remaining in the body. Sometimes doctors also try to prevent local cancer recurrence with radiation therapy. They irradiate the empty space left behind by a removed lung, or they direct small doses of radiation along surgical incision sites.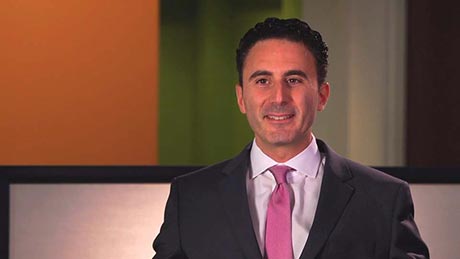 Choosing the Right Treatments
Doctors are still experimenting to find the most effective combination of therapies for pleural mesothelioma treatment. Most specialists recommend a three-pronged approach that combines surgery with adjuvant chemotherapy and radiation therapy.
A 2014 study of 518 patients showed a link between adjuvant therapies and higher survival rates after surgery.

| Treatment | 1-Year Survival Rate | 2-Year Survival Rate | 3-Year Survival Rate |
| --- | --- | --- | --- |
| Surgery | 52% | 34% | 21% |
| Surgery and Chemotherapy | 56% | 29% | 17% |
| Surgery and Radiation | 66% | 39% | 22% |
| Surgery, Chemotherapy and Radiation | 76% | 51% | 37% |
When developing a multimodal treatment strategy, a team of doctors evaluates each case individually. They weigh the risks and benefits of potential treatments based on the patient's unique situation. The team recommends the combination of treatments that offers the most hopeful outlook.
If the patient responds poorly — or especially well — to any one treatment, the team can adjust the treatment plan moving forward. They may add a more promising treatment option, replace an ineffective one or adjust the dosage of an existing one.
Multimodal Therapy Breakthroughs for Mesothelioma
In recent years, mesothelioma specialists have started combining traditional therapies with experimental treatments. New technologies include immunotherapy, gene therapy and photodynamic therapy. For now, novel treatments such as these are only available to patients participating in a clinical trial.
Photodynamic Therapy Extends Survival for Years
A 2017 study published in the Annals of Thoracic Surgery looked at pleural mesothelioma patients treated with a combination of surgery, chemotherapy and photodynamic therapy. The patients had a median survival time of three years, and 19 of the 73 patients in the study lived more than seven years.
The Abramson Cancer Center of the University of Pennsylvania has sponsored an ongoing phase 2 clinical trial of this novel multimodal approach since 2014.
A 2017 study of 73 epithelioid patients also linked a multimodal approach with photodynamic therapy to long median survival times.
Questions About Multimodal Therapy?
Our team of Patient Advocates can help you understand your treatment options and find a mesothelioma specialist.
Keytruda Shows Promising Results
The immunotherapy drug pembrolizumab has shown effectiveness with mesothelioma patients in clinical trials. Merck & Co. markets it under the brand name Keytruda.
Pembrolizumab shrunk tumors in more than half of mesothelioma patients in a clinical trial under the Merck Access Program. All the patients had previously received chemotherapy.
In 2016, a phase I clinical trial began to test pembrolizumab in a multimodal approach as both a neoadjuvant treatment and an adjuvant treatment. Doctors are combining it with lung-sparring surgery and standard chemotherapy.
WT1 Vaccine a Possible Second-Line Treatment
A novel DNA vaccine designed to improve chances of inducing anti-tumor immunity could become a second-line treatment for mesothelioma. Doctors use second-line treatments when first-line treatments such as chemotherapy stop working.
In 2016, the FDA awarded Fast Track designation to the WT1 cancer vaccine, also known as galinpepimut-S. The immunotherapy agent targets the WT1 protein, which is expressed in high levels in mesothelioma.
Mesothelioma patients in a phase II clinical trial for the WT1 vaccine had a median survival of 24.8 months, compared to just 16.6 months for those receiving a placebo.
11 Cited Article Sources
Lucchi, M. et al. (2007). Four-modality therapy in malignant pleural mesothelioma: A phase II study.
Retrieved from: https://www.ncbi.nlm.nih.gov/pubmed/17410047
Lucchi, M., et al. (2009). Multimodality treatment of malignant pleural mesothelioma with or without immunotherapy: Does it change anything?
Retrieved from: http://icvts.oxfordjournals.org/content/10/4/572.full.pdf
Neragi-Miandoab, S. (2005). Multimodality approach in management of malignant mesothelioma.
Retrieved from: http://ejcts.oxfordjournals.org/content/29/1/14.full
O'Byrne, K., & Rusch, V. (2006). Malignant pleural mesothelioma . New York City: Oxford University Press.

Pacific Heart, Lung & Blood Institute. (2012). PMC medical research.
Retrieved from: http://www.phlbi.org/mesotheliomaresearch/research-topics/
Pass, H. I. et al. (1997). Phase III randomized trial of surgery with or without intraoperative photodynamic therapy and postoperative immunochemotherapy for malignant pleural mesothelioma.
Retrieved from: http://www.springerlink.com/content/j70261p42x30121u/
Price, A. (2010). What is the role of radiotherapy in malignant pleural mesothelioma?
Retrieved from: http://theoncologist.alphamedpress.org/content/16/3/359.full
Schulz, M. D. et al. (2011). Paclitaxel-loaded expansile nanoparticles in a multimodal treatment model of malignant mesothelioma.
Retrieved from: https://www.ncbi.nlm.nih.gov/pubmed/21963198
Spaggiari, L. et al. (2014, April 11). Extrapleural Pneumonectomy for Malignant Mesothelioma: An Italian Multicenter Retrospective Study. 00330-0/fulltext#tbl2
Retrieved from: http://www.annalsthoracicsurgery.org/article/S0003-4975(14)
Tannapfel, A. (2011). Malignant mesothelioma: Recent results in cancer research. Springer: Berlin.

Weder, W. et al. (2004). Neoadjuvant chemotherapy followed by extrapleural pneumonectomy in malignant pleural mesothelioma. Retrieved from: http://jco.ascopubs.org/content/22/17/3451.full.pdf
How did this article help you?
What about this article isn't helpful for you?
Did this article help you?
Thank you for your feedback.
Would you like to speak with a Patient Advocate?
Last Modified May 13, 2019