What Is Multimodal Therapy for Mesothelioma?
Multimodal therapy combines mesothelioma treatments to attack the cancer from multiple angles. One treatment alone cannot control the cancer, but combining treatments offers patients a better chance at living longer.
Doctors sometimes use a more specific term for a multimodal treatment plan. "Bimodal therapy" combines two treatments, and "trimodal therapy" combines three treatments.
A multimodal treatment approach usually centers on a major tumor-removing surgery with chemotherapy and radiation therapy administered before, after or during the surgery.
For peritoneal mesothelioma, cytoreductive abdominal surgery combined with hyperthermic intraperitoneal chemotherapy (HIPEC) is the most effective treatment approach.
For pleural mesothelioma, there is no single treatment plan that is clearly better than all the others. It depends on the patient's specific circumstances and the judgment of their doctors.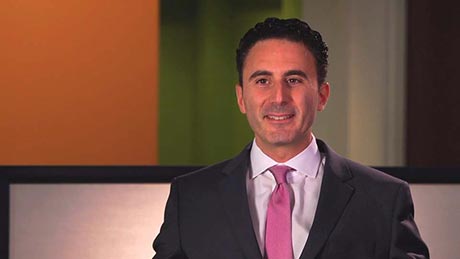 Who Is Eligible for Multimodal Treatment?
Patients diagnosed at an early stage who are otherwise in good health are ideal candidates for multimodal therapy.
Stage
The stage of mesothelioma refers to how far the cancer has advanced and spread. Early-stage cancer is small and localized, making it easier to surgically remove and easier to treat with other therapies.
Late-stage cancer, however, may already be so widespread that trying to completely remove it would do more harm than good to the patient. For late-stage patients, doctors usually recommend less invasive palliative treatments that focus on easing symptoms.
Cell Type
The cell type of a mesothelioma tumor affects how well it responds to treatment. Epithelioid tumors are easier to remove in surgery and more responsive to chemotherapy. Patients with this type of mesothelioma have a greater chance to benefit from multimodal treatment.
Overall Health
Many patients are not eligible for aggressive treatment because of health reasons.
Health Factors That Determine Eligibility
Surgeons must ensure the patient's body is strong enough to heal from a major surgical procedure.
Oncologists must analyze the patient's kidney, liver and immune functions as well as overall health to make sure chemotherapy will not be too toxic.
Radiologists must check whether the patient has reached the limit for how much radiation they can safely receive.
These specialists conduct a variety of tests to make sure each patient is in good enough health to receive multimodal therapy. The high cost of cancer treatments also puts mesothelioma multimodal therapy beyond the reach of many patients.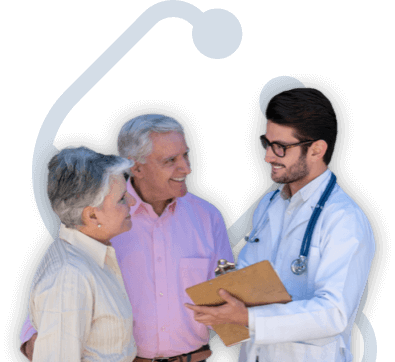 Find a Mesothelioma Cancer Center
Top mesothelioma cancer centers have cutting-edge technology and multidisciplinary teams with experience treating this rare disease.
Get Help Now
Multimodal Treatment Strategies
The treatments used in multimodal therapy fall into three categories. The difference is in the timing of each treatment relative to the others.
Neoadjuvant Therapy
This is given in the weeks or months before primary therapy. In certain cases, doctors administer chemotherapy before surgery to reduce the size of tumors. This increases the chance of complete removal during surgery.
Primary Therapy
This is the most potentially effective treatment option. For mesothelioma patients who qualify, this usually means surgery. In some cases, surgeons may administer targeted treatments such as intraoperative chemotherapy or photodynamic therapy immediately after tumor removal, before the surgery is finished.
Adjuvant Therapy
This is given in the weeks or months after primary therapy. It is common for doctors to administer chemotherapy after surgery to kill any cancer cells remaining in the body. Sometimes doctors also try to prevent local cancer recurrence with radiation therapy. They irradiate the empty space left behind by a removed lung, or they direct small doses of radiation along surgical incision sites.
A 2016 review of 1,625 mesothelioma patients shows only a small proportion received more than one type of treatment

| Treatment Type | Percentage |
| --- | --- |
| Chemotherapy or Surgery | 44% |
| Chemotherapy and Surgery | 15% |
| Neither Treatment | 41% |
Choosing the Right Treatments
Doctors are still experimenting to find the most effective combination of therapies for pleural mesothelioma treatment. Most specialists recommend a three-pronged approach that combines surgery with adjuvant chemotherapy and radiation therapy.
When developing a multimodal treatment strategy, a team of doctors evaluates each case individually. They weigh the risks and benefits of potential treatments based on the patient's unique situation. The team recommends the combination of treatments that offers the most hopeful outlook. This kind of care is only available at the best mesothelioma cancer centers.
If the patient responds poorly — or especially well — to any one treatment, the team can adjust the treatment plan moving forward. They may add a more promising treatment option, replace an ineffective one or adjust the dosage of an existing one.
Clinical trials are constantly trying to refine multimodal therapy through research. For example, as of March 2020, a clinical trial is underway to evaluate cytoreductive surgery and heated chemotherapy on pleural mesothelioma patients. This combination of treatments is traditionally given only to peritoneal mesothelioma patients.
Multimodal Therapy Breakthroughs for Mesothelioma
In recent years, mesothelioma specialists have started combining traditional therapies with experimental treatments. New technologies include Tumor Treating Fields, immunotherapy, gene therapy and photodynamic therapy. For now, novel treatments such as these are typically only available to patients participating in a clinical trial or through compassionate use programs.
Tumor Treating Fields Provides New Late-Stage Option
In May 2019, Tumor Treating Fields for mesothelioma became the second treatment to be approved by the U.S. Food and Drug Administration for the pleural type of the disease. More than 97% of patients responded to the therapy with tumor shrinkage or reported no new tumor growth.
Clinical trials have shown improvements to survival in patients with unresectable and metastatic disease by an average of six months. Patients with epithelial mesothelioma lived an average of 21.2 months. In July 2020, Novocure announced that more than 50 centers and 100 physicians in the U.S. are certified to prescribe the treatment.
Photodynamic Therapy Study Extended Survival for Years
A 2017 study published in the Annals of Thoracic Surgery looked at pleural mesothelioma patients treated with a combination of surgery, chemotherapy and photodynamic therapy. The patients had a median survival time of three years, and 19 of the 73 patients in the study lived more than seven years.
The Abramson Cancer Center of the University of Pennsylvania has sponsored an ongoing phase 2 clinical trial of this novel multimodal approach since 2014.
A 2017 study of 73 epithelioid patients also linked a multimodal approach with photodynamic therapy to long median survival times.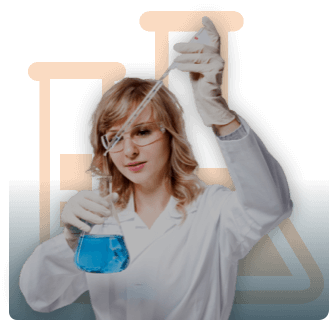 Clinical Trials for Mesothelioma Patients
Find mesothelioma clinical trials near you and learn how to sign up.
Start Now
Keytruda Shows Promising Results
The immunotherapy drug pembrolizumab has shown effectiveness with mesothelioma patients in clinical trials. Merck & Co. markets it under the brand name Keytruda.
Keytruda shrunk tumors in more than half of the patients in a mesothelioma clinical trial. All the patients had previously received chemotherapy.
In 2016, a phase I clinical trial began to test pembrolizumab in a multimodal approach as both a neoadjuvant treatment and an adjuvant treatment. Doctors are combining it with lung-sparring surgery and standard chemotherapy.
Anti-Angiogenesis Prolongs Survival
In 2017, French researchers announced results from their multimodal study combining chemotherapy with the anti-angiogenesis drug bevacizumab (Avastin). They reported a three-month improvement in median overall survival and progression-free survival among patients who received both therapies.
The results were so positive that French oncologists added Avastin to their standard of care for pleural mesothelioma patients who do not qualify for surgery. In the U.S., the National Comprehensive Cancer Network changed its recommendation for first-line pleural mesothelioma treatment to include Avastin.
Access More than $32 BIllion in Trust Funds
Learn How
12 Cited Article Sources
The sources on all content featured in The Mesothelioma Center at Asbestos.com include medical and scientific studies, peer-reviewed studies and other research documents from reputable organizations.
Clinical Trials. (2020, March 4). Study of Cytoreductive Surgery and Hyperthermic Intraoperative Chemotherapy With Pemetrexed and Cisplatin for Malignant Pleural Mesotheliomas.
Retrieved from: https://clinicaltrials.gov/ct2/show/NCT02838745
Pacific Heart, Lung & Blood Institute. (2019). PMC medical research.  
Retrieved from: http://www.phlbi.org/mesotheliomaresearch/research-topics/
Abdel-Raham, O. et al. (2018). Radical multimodality therapy for malignant pleural mesothelioma.
Retrieved from: https://www.ncbi.nlm.nih.gov/pubmed/29309720
Spaggiari, L. et al. (2014, April 11). Extrapleural Pneumonectomy for Malignant Mesothelioma: An Italian Multicenter Retrospective Study.  
Retrieved from: https://www.ncbi.nlm.nih.gov/pubmed/24726598
Price, A. (2010). What is the role of radiotherapy in malignant pleural mesothelioma?  
Retrieved from: http://theoncologist.alphamedpress.org/content/16/3/359.full
Schulz, M. D. et al. (2011). Paclitaxel-loaded expansile nanoparticles in a multimodal treatment model of malignant mesothelioma.  
Retrieved from: https://www.ncbi.nlm.nih.gov/pubmed/21963198
Tannapfel, A. (2011). Malignant mesothelioma: Recent results in cancer research. Springer: Berlin.

Lucchi, M., et al. (2009). Multimodality treatment of malignant pleural mesothelioma with or without immunotherapy: Does it change anything?  
Retrieved from: http://icvts.oxfordjournals.org/content/10/4/572.full.pdf
Lucchi, M. et al. (2007). Four-modality therapy in malignant pleural mesothelioma: A phase II study.  
Retrieved from: https://www.ncbi.nlm.nih.gov/pubmed/17410047
O'Byrne, K., & Rusch, V. (2006). Malignant pleural mesothelioma . New York City: Oxford University Press.

Neragi-Miandoab, S. (2005). Multimodality approach in management of malignant mesothelioma.  
Retrieved from: http://ejcts.oxfordjournals.org/content/29/1/14.full
Weder, W. et al. (2004). Neoadjuvant chemotherapy followed by extrapleural pneumonectomy in malignant pleural mesothelioma.   Retrieved from: http://jco.ascopubs.org/content/22/17/3451.full.pdf
How did this article help you?
What about this article isn't helpful for you?
Did this article help you?
Thank you for your feedback.
Would you like to speak with a Patient Advocate?
Last Modified August 12, 2020