Asbestos-Containing Materials
During the 20th century, American industries used many types of asbestos products for construction, manufacturing and chemical refining. Asbestos products are still commonly used in developing nations such as Russia, China, India and Mexico.
Common Types of Asbestos Products
Asbestos Adhesives: Roofing sealant, pipe lagging, duct tape, furnace cement and glue for flooring, wall panels, ceiling tiles and interior fixtures
Asbestos Construction Mastics & Gunning Mix: Used to repair or fill industrial materials such as furnaces, tile or flooring.
Asbestos Duct Connectors: Fabric that connects HVAC system parts together
Asbestos Electrical Components: Ebonized panels, electrical shielding, molded cement bases, flash guard paper, wire insulation and cable wrap
Asbestos Felt: Used in roofing, flooring and paper mills
Asbestos Fireproofing: Firefighter gear, tar paper, paint and spray-on fireproofing
Asbestos Gaskets: Heat-resistant seals for joining machine parts, valves and hoses
Asbestos Insulation: Loose-fill insulation, pipe wrap, block insulation, acoustic tiles and spray-on insulation
Asbestos Plastics: Used in tools, cookware, appliances and vehicles, especially for brake pads
Asbestos Sheets: Corrugated cement sheets, flat cement sheets, drywall and "asbestos lumber" for roof shingles and siding
Asbestos Textiles: Protective clothing, upholstery and fire blankets
Asbestos Vinyl Products: Floor tiles, sheet flooring and wallpaper
Other Products That Have Contained Asbestos
Asbestos Cigarette Filters: Used in Kent Micronite cigarettes between 1952 and 1956
Asbestos Consumer Products: Pot holders, ashtray coasters, wicking for gas ranges, fake snow for Christmas decorations and insulation linings in hair dryers and cooking appliances
Asbestos Laboratory Equipment: Laboratory fume hoods, equipment insulation linings, Bunsen burner mats, gauze pads and gloves
Asbestos-Contaminated Makeup: Cosmetics made from contaminated talc
Asbestos-Contaminated Talcum Powder: Baby powder and other personal hygiene products made from contaminated talc
Asbestos-Contaminated Zonolite Insulation: Pour-in attic insulation made from contaminated vermiculite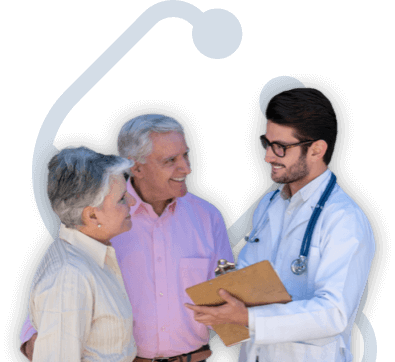 Exposed by an Asbestos-Contaminated Product?
Get connected with a specialist who can help create a treatment plan for you or a loved one.
Get Help Now
Why Use Asbestos-Containing Materials?
Until the 1800s, people mainly used asbestos to make fireproof cloth in small amounts. Then during the Industrial Revolution, great demand arose for a material that could insulate steam engines. At the same time, the technology was developed to easily mine asbestos and combine it with other materials.
Asbestos boiler insulation was developed in the 1820s. Later, just before the Civil War, the first patent for asbestos roofing shingles was awarded to Henry Ward Johns. His company would go on to become Johns-Manville, the original titan of the asbestos industry.
Properties of Asbestos
Abundant: Asbestos occurs naturally in mineral deposits around the world.
Fibrous: Asbestos ore can be pulled apart into a wooly consistency and then worked like any other type of fiber.
Durable: Asbestos is resistant to heat, electricity and chemical corrosion.
Carcinogenic: Microscopic asbestos fibers cannot be broken down by the human body once they are inhaled. Over many years, lodged asbestos fibers can cause chronic inflammation, buildup of scar tissue and cancer.
By the late 19th century, nations around the world were operating massive mines to meet a burgeoning demand for asbestos. Asbestos manufacturers had found ways to use the inexpensive mineral in a wide variety of construction materials and insulation products.
During the 20th century, demand for asbestos products was propelled further by the shipbuilding efforts of World War II and the postwar building boom. U.S. asbestos consumption rocketed from 2,820 tons in 1905 to 803,000 tons in 1973. Many veterans were exposed to asbestos during both their military service and their civilian careers.
Currently, the U.S. chloralkali industry continues to import asbestos for use in chlorine production. In 2018, America imported 750 tons of asbestos.
Most Common Products
The use of asbestos-containing products stretched across a number of industries. Most of the products could be categorized as either construction or automotive materials.
Some of the most common asbestos products:
Automotive Parts
Brake pads, clutches, hood liners, gaskets and valves.
Tiles
Flooring, ceiling and roofing tiles were commonly made with asbestos. The adhesive used to lay down flooring tiles has also been a source of exposure.
Cement
Asbestos-containing cement was used in building materials because the fibers provided strength without adding much weight. Its insulating and fire-resistant properties also made the mineral an ideal substance to add to cement.
Textiles
Asbestos was used in the production of cloths and garments for its resistance to heat and corrosive elements. Some of the most common textiles included blankets, fireman suits and rope.
Are Asbestos-Containing Products Banned?
After the hazards of asbestos exposure came to light, American manufacturers largely phased out asbestos during the 1980s. U.S. asbestos mining ceased in 2002. Unlike most developed nations, however, the U.S. has not completely banned asbestos — only certain asbestos products.
Doctors have documented lung problems caused by asbestos exposure since the late 1800s. The first official case of asbestosis was reported in 1907. But the asbestos industry managed to suppress negative medical research until 1964, when the rare cancer mesothelioma was conclusively linked to asbestos.
Between 1973 and 1990, the U.S. Environmental Protection Agency and Consumer Product Safety Commission banned several uses of asbestos.
Asbestos Products Banned in the US
Asbestos paper products
Asbestos flooring felt
Friable asbestos pipe and block insulation
Spray-on coatings containing more than 1% asbestos
Asbestos wall compound
Asbestos fireplace decorations
Asbestos filters for pharmaceutical manufacturing
New uses of asbestos from August 25, 1989 forward
The Environmental Protection Agency issued a ban on almost all asbestos products in 1989, but the government overturned it two years later under pressure from industry lobbyists. Because of this, asbestos-containing products such as gaskets and brake pads are still sold in America.
By law, these products are not required to carry a warning label if they are less than 1% asbestos or if they will not release asbestos fibers during any reasonably foreseeable use. Though asbestos remains legal in the U.S., regulatory organizations control its use and manage its removal from older buildings.
In 2019, the Environmental Protection Agency issued a rule specifying that discontinued asbestos products may not be produced and sold again without a regulatory review. This applies to once-common products such as asbestos plastic, asbestos cement and vinyl asbestos tile.
The agency has until the end of 2019 to finish its latest risk assessment of asbestos and determine whether to fully ban asbestos products in the United States.
Common Questions About Asbestos Products
Is Asbestos still used in products?

Unfortunately, some asbestos-containing materials, such as brake pads and gaskets, are still being manufactured and sold in the United States. Products are not required to warn consumers of asbestos content if they contain less than 1% asbestos.

What products are made from asbestos?

Common sources of asbestos in home goods include:

Appliances such as stoves, dryers and coffee pots
Materials such as fabric and paper products

Examples of talc-containing products containing asbestos in makeup and toys are:

Crayons
Amateur crime lab kits
Children's makeup products

Where are asbestos products commonly found?

Asbestos in homes is commonly present in the following products:

Cement
Roof shingles
Floor tiles

Examples of materials that contain asbestos in schools include:

Ceiling tiles
Wallboards
Ductwork for heating and cooling systems
5 Cited Article Sources
The sources on all content featured in The Mesothelioma Center at Asbestos.com include medical and scientific studies, peer-reviewed studies and other research documents from reputable organizations.
Environmental Protection Agency. (2019, April 16). Asbestos.
Retrieved from: https://www.epa.gov/asbestos
U.S. Department of the Interior, U.S. Geological Survey. (2019, February 28). Mineral Commodity Summaries 2019.
Retrieved from: https://minerals.usgs.gov/minerals/pubs/mcs/2019/mcs2019.pdf
Kelly, T.D. & Matos, G.R. (2014). Historical statistics for mineral and material commodities in the United States.
Retrieved from: http://pubs.usgs.gov/ds/2005/140/
Dodson, R. & Hammar, S. (2011). Asbestos: Risk Assessment, Epidemiology, and Health Effects. Boca Raton: Taylor & Francis.

Bowker, M. (2003). Fatal Deception: The Untold Story of Asbestos. New York, NY: Simon & Schuster.
How did this article help you?
What about this article isn't helpful for you?
Did this article help you?
Thank you for your feedback.
Would you like to speak with a Patient Advocate?
Last Modified September 23, 2020