Vinyl Products
Fact Checked
Our fact-checking process begins with a thorough review of all sources to ensure they are high quality. Then we cross-check the facts with original medical or scientific reports published by those sources, or we validate the facts with reputable news organizations, medical and scientific experts and other health experts. Each page includes all sources for full transparency.
Scientifically Reviewed
An occupational scientist or another expert who specializes in occupational hazards reviewed the content on this page to ensure it meets current scientific standards and accuracy.
This Page was Scientifically Reviewed By
Vinyl has been a popular choice for flooring and wallpaper throughout the modern era, and many vinyl building materials manufactured before 1980 had asbestos mixed in to increase their durability.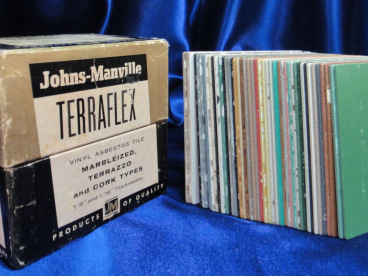 Written By: Daniel King,
Last modified: February 18, 2021
Quick Facts
Vinyl is a plastic resin manufactured from ethylene and chlorine. The substance is sturdy yet flexible, easy to wash and cheap to install and replace. In addition, vinyl products can be manufactured with almost any color and texture, allowing them to provide the appearance of wood, stone and other traditional building materials at a tiny fraction of the cost.
During the last century, vinyl manufacturers often mixed asbestos into their products for greater strength and insulating properties, and construction companies favored asbestos-containing materials of all kinds as an essential component of fire-resistant buildings. Because both vinyl and asbestos were inexpensive and easy to work with, asbestos vinyl products became widespread.
Common vinyl products that often contained asbestos include:
Vinyl Wallpaper: Vinyl has been used in wallpaper for more than a century, and today most wall coverings are either vinyl-coated paper or solid vinyl with a cloth backing. Wallpaper was one of the earliest vinyl products to include asbestos.
Vinyl Floor Tiles: Vinyl floor tiles are resilient and cheap, making them a logical choice for floors that must withstand constant wear and tear such as in businesses, schools and hospitals. Mixing asbestos into vinyl floor tiles made them more insulating and resistant to damage.
Vinyl Sheet Flooring: Like floor tiles, vinyl sheet flooring is a long-lasting and economical material, and it also offers more aesthetic options to suit a homeowner's taste. Unfortunately, vinyl sheet flooring manufactured with an asbestos backing poses a serious exposure risk when it is disturbed.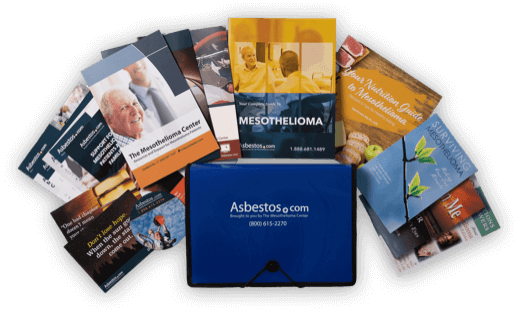 Free Mesothelioma Guide
Our latest guide for patients and loved ones is shipped overnight and includes treatment information, legal resources, mesothelioma books and support wristbands.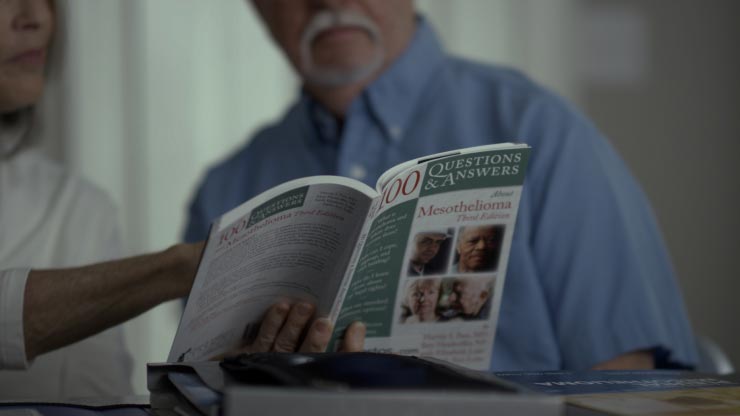 History of Asbestos Vinyl Products
Asbestos has been used in vinyl wallpaper since the 1920s, and vinyl floor tiles and sheet flooring rose to prominence in the 1950s. The wondrous new "no-wax" flooring sold by companies such as Congoleum put a glossy sheen on post-war American prosperity. Stain-proof, fireproof, stylish and affordable, vinyl products fortified by asbestos promised to help Americans leave the messiness and peril of the World War II years behind them.
The long latency of asbestos-related diseases meant the true cost of these products would not make itself known until the 1980s and 1990s. Cancer and lung diseases hit hardest among the factory workers who had manufactured the asbestos vinyl products and the tradesmen who had installed them, and a wave of lawsuits filed by mesothelioma lawyers forced many companies to file for bankruptcy and set up trust funds for victims of asbestos exposure.
Today, the use of asbestos in new vinyl materials has been largely phased out in the United States, but many homes, businesses and public buildings constructed before 1980 still contain old asbestos vinyl flooring and wallpaper. It is also worth noting that the use of asbestos in vinyl floor tiles and wallpaper still has not been fully banned by the United States government.
Companies that manufactured asbestos vinyl products include:
American Biltrite
Amtico Floors
Armstrong World Industries
Congoleum Corporation
EverWear
GAF Corporation
Kentile Floors
Montgomery Ward
Sears-Roebuck
Dangers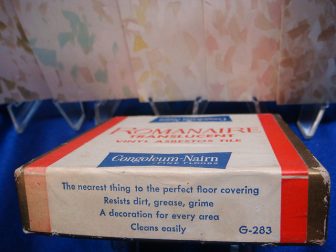 Asbestos in vinyl products becomes dangerous when microscopic fibers of the mineral are released and become airborne. If the material is in good condition, it normally does not pose a threat, because the asbestos is enclosed in vinyl, preventing the fibers from escaping. Tile and wallpaper products are considered nonfriable, which means the products are not easily broken by slight pressure.
However, cutting, sanding or disturbing vinyl tiles or wallpaper can release asbestos. If inhaled or swallowed on a regular basis over a long period of time, asbestos fibers can cause a number of serious illnesses such as asbestosis and mesothelioma. The mastics or adhesives used to install vinyl products also often contained asbestos, though asbestos fibers in adhesives are less likely to become airborne.
Asbestos vinyl sheet flooring poses a significantly greater asbestos exposure risk than floor tiles or wallpaper. Vinyl sheet flooring comes in large pieces and is usually cut to the size of the room and laid down in one piece. Manufacturers often made this type of flooring with a friable asbestos backing, which means mineral fibers are easily released into the air if the sheet flooring is disturbed or damaged.
Individuals at risk from exposure from vinyl products include:
Vinyl factory workers
Floor installers
Carpenters
Do-it-yourself renovators
Maintenance workers
Demolition crews
Flooring installers and factory workers have the greatest risk of exposure.
Vinyl flooring and wallpaper that contain asbestos cannot be recognized on sight. It is always safer to assume material manufactured before 1980 contains asbestos.
Asbestos vinyl sheet flooring should only be removed by a licensed abatement professional. Abating asbestos vinyl wallpaper and floor tiles does not typically require a license because these materials are considered nonfriable, but the U.S. Environmental Protection Agency (EPA) always recommends contacting a professional for any abatement project.
Lawsuits
In the 1990s, a flooring contractor named Robert Ehret was diagnosed with mesothelioma and sued Congoleum Corporation along with several other flooring companies. Mr. Ehret had developed the cancer after being exposed to asbestos in the companies' vinyl flooring products for more than 20 years. He died of the disease before his trial, but the jury awarded $3.3 million dollars for pain, suffering, loss of consortium and lost earnings to his wife and three children.
In 2010, as part of Congoleum's reorganization plan under Chapter 11 of the Bankruptcy Code, the corporation created the Congoleum Plan Trust. According to an annual report, it paid 943 personal injury claimants a total of more than $11 million in 2016, and the trust fund was worth more than $206 million overall.
Quick Fact:
Asbestos-containing vinyl sheet flooring was often designed to resemble carpeting, wood or stone and was less expensive than these other types of flooring.
Brands
The following brands of flooring contain asbestos:
| Manufacturer | Brand |
| --- | --- |
| Congoleum-Nairn | Flor-Ever Vinyl, Fashionflor Cushioned Vinyl, Gold Seal Vinyl Inlaids, Gold Seal Vinyl Nairon Standard |
| Armstrong World Industries | Excelon Vinyl Asbestos Tiles, Solarian Vinyl Asbestos Tiles |
| Kentile Floors | KenFlex Vinyl Floor Tiles |
| Montgomery Ward | Style House Vinyl Asbestos Flooring |
| Sears-Roebuck | Vinyl Asbestos Floor Tiles |
| EverWear | Vinyl Asbestos Floor Tiles |
---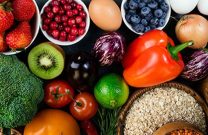 Get Free Recipes for Mesothelioma Patients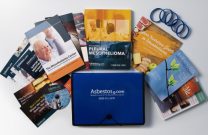 Read the Top Mesothelioma Guide for Free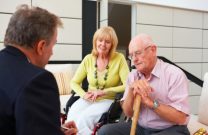 Get the Compensation You Deserve
---
Tell us what you think
Did this article help you?
How did this article help you?
What about this article isn't helpful for you?
Did this article help you?
Thank you for your feedback. Would you like to speak with a Patient Advocate?
---