History
What started in 1917 as the small Crane Packing Company in Chicago grew into a world leader in engineered sealing systems with 20 manufacturing sites and an estimated 6,700 employees through 50 countries. The brand is particularly recognized in the oil, gas, chemical, pharmaceutical, mining, paper and pulp industries. It offers a comprehensive range of mechanical sealing systems and power transmission couplings.
Unfortunately, many of Crane's products contained asbestos, a naturally-occurring mineral that can cause a variety of health problems, including mesothelioma cancer. The asbestos products made the John Crane Company an easy target in litigation involving the toxic material that was once used so liberally throughout the world.
John Crane was an industry leader for decades. It invented the first automotive mechanical seal in 1939 and still produces millions of seals for American automotive companies and in the aftermarket. Seals for all types of rotating equipment soon followed.
Crane Packing Company originally manufactured packing and gaskets, which remain among its product line, but today there is so much more. In the late 1990s, business boomed with the acquiring of sealing competitors Sealol, Safematic and Flexibox, which expanded both its product line and its global presence.
Litigation & Asbestos Lawsuits
John Crane is a popular defendant in many asbestos cases, particularly ones in Madison County, Illinois, where the company is based and where the court system is filled with asbestos litigation. Of the 4,450 asbestos lawsuits filed in the U.S. in 2017, about one-quarter were filed in Madison County, according to a KCIC industry report.
Unlike many of the corporations that have been swamped by asbestos-related lawsuits, John Crane has remained solvent and avoided the bankruptcy courts. Those affected by the company's past use of asbestos, though, continue to be diagnosed with mesothelioma.
Those who worked in John Crane factories and anyone who has worked with Crane's asbestos-containing products may have been exposed to the toxic fibers. Although the use of asbestos has declined dramatically, new cases of mesothelioma still are being filed on a regular basis because of the long latency period (10 to 50 years) between exposure and diagnosis. Most are settled outside the courts. Some still go to trial.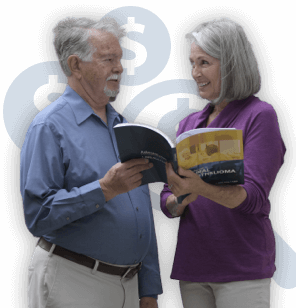 Exposed to Asbestos at John Crane?
Gain access to trust funds, grants and other forms of compensation for you or your loved ones.
Get Help Now
Among the recent litigation involving John Crane was one of the largest asbestos verdicts in Virginia history. The family of John Bristow, a career shipyard worker who handled the gaskets and seals made by Crane, was awarded $9.18 million in February 2012 after being diagnosed with mesothelioma. Crane was held 100 percent responsible for the verdict because the other five potentially liable companies that were named in the original lawsuit all settled out of court.
Crane was left as the lone defendant in another case that cost $2.4 million in 2011 and involved asbestos products supplied to the Navy. A jury in San Diego awarded the verdict in favor of Navy veteran William Mansir, who worked in the boiler rooms of various ships and was responsible for maintenance and repair of pumps, valves and boilers that used asbestos gaskets. He was diagnosed with mesothelioma in 2010.
Learn How to Hire a Qualified Mesothelioma Lawyer
Industries & Occupations
The popularity of asbestos as an insulator stemmed from its great fire and heat retardant qualities at low cost. Coupled with the product line at John Crane, it left a high number of occupations at risk. This includes auto mechanics, shipyard workers, railroad employees, boilermakers, plumbers, pipefitters, machinists and any number of other tradesmen, in addition to those who worked at the John Crane factories.
Asbestos inhalation occurred often during the process of cleaning and scraping asbestos-containing parts during routine maintenance. Workers in compact and closed spaces like ship compartments and garages were at particular risk of exposure.
Products
Even as its business ventured throughout the world, John Crane never ventured too far from its original product line of mechanical packing, seals and gaskets. It is best known for the power transmission couplings, mechanical seals, filtration systems and seal support systems.
New additions to the product line include welded bellows seals, focused sealing and lubrication products, and high temperature and high pressure cartridge seals for pipeline and refinery operations.
There are dry-running gas seals for pumps and split seals for larger equipment. There also is a wide range of high pressure, high performance mechanical seals that are ideal for gas and oil exploration applications.
Miscellaneous
John Crane's latest acquisition was the Orion Corporation on May 14, 2009. Orion designs and manufactures hydrodynamic bearings for high speed turbine, compressor, generator, and gear drive applications for the oil and gas applications.
4 Cited Article Sources
The sources on all content featured in The Mesothelioma Center at Asbestos.com include medical and scientific studies, peer-reviewed studies and other research documents from reputable organizations.
How did this article help you?
What about this article isn't helpful for you?
Did this article help you?
Thank you for your feedback.
Would you like to speak with a Patient Advocate?
Last Modified March 4, 2019