Is Mesothelioma Curable?
Mesothelioma is not curable at any stage, but the prognosis for stage 1 or stage 2 is more favorable than later stages. Patients with peritoneal mesothelioma typically survive longer than pleural mesothelioma patients, but there is no definitive cure for any type of this cancer.
However, long-term remission or no evidence of disease can occur in some patients through cancer treatments such as surgery, chemotherapy and immunotherapy.
Breakthroughs in clinical trials are getting researchers closer to finding a cure for mesothelioma. Some survivors are living longer, healthier lives, despite the less-than-optimistic prognosis.
Finding a Mesothelioma Cure Through Research
Doctors and researchers are working on developing a mesothelioma cure by improving conventional treatments for mesothelioma.
As a result, surgeries are more precise, therapies are more exact, and chemotherapy and radiation are more effective.
Researchers are refining these treatments to find a mesothelioma cure:
Chemotherapy: The most effective chemotherapy treatment combines the FDA-approved drugs pemetrexed and cisplatin. Researchers are now looking at the possibility of adding bevacizumab (Avastin) to the combination. The hope is that all three drugs will delay the cancer spread and increase overall survival rates.
Surgery: Extrapleural pneumonectomy, pleurectomy/decortication and cytoreductive surgery with HIPEC are major mesothelioma surgeries. Researchers are evaluating if adding heated chemotherapy or cryotherapy (freezing of tumors) to certain surgical procedures will improve overall effectiveness.
Multimodal: A multimodal therapy approach that combines surgery with both chemotherapy and radiation has proven effective in early-stage patients. Even patients who are not candidates for surgery have found chemotherapy and immunotherapy combinations that can work for them.
Clinical trials across the nation also are recruiting patients in an effort to find a cure for mesothelioma.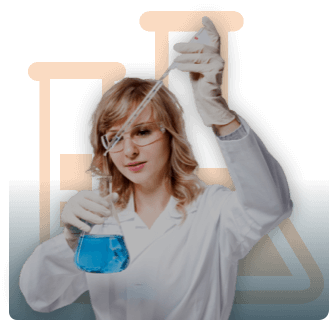 Need Help Finding a Clinical Trial?
Our patient advocates can help you or your loved one find and enroll in a mesothelioma clinical trial.
Find A Clinical Trial
Dr. David Sugarbaker

Thoracic Surgeon

"This is not the death sentence it was 20 years ago. Long-term survival is possible. We now have the road map, and others have traveled the path. I remain optimistic that we can, in the next decade, put together the right combination of patient and treatment to affect a cure, which is our holy grail."
Emerging Treatments for Mesothelioma
Immunotherapy
Immunotherapy is considered one of the greatest medical advancements for the mesothelioma community. It is sparking optimism with promising results in multiple clinical trials around the world. Researchers are focused on the potential benefits of using patients' own immune systems to combat mesothelioma.
Keytruda is the drug responsible for saving former President Jimmy Carter from melanoma cancer in 2015. It is one of the most well-known immunotherapy drugs. The drug continues to show groundbreaking effectiveness in mesothelioma clinical trial participants.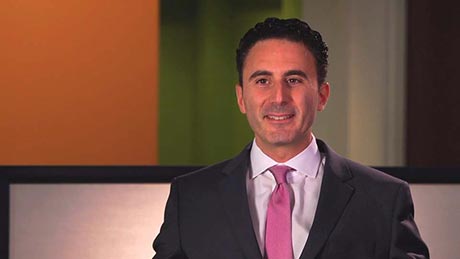 Gene Therapy
Scientists continue to study the possibility of manipulating a patient's genes to treat or prevent certain diseases. The goal of gene therapy is to directly repair problems caused by defective genes.
One type of gene therapy, known as suicide gene therapy, genetically modifies cancer cells to include a gene that kills the cell.
Another type of gene therapy targets the p53 gene, a gene that helps the immune system find and kill cancer cells.
Dr. Raja Flores

Thoracic surgeon

"It [the cure] is out there somewhere now. We just have to start thinking outside the box more. We've got to come up with something that no one has put together yet. But it's there."
For pleural mesothelioma patients, gene therapy is feasible. Doctors can easily reach the pleural membrane to deliver genes, conduct biopsies and monitor treatment results.
While gene therapy does not currently offer a permanent cure for mesothelioma, it has shown promise in clinical trials.
Anti-Angiogenic Drugs
French researchers published a study in 2016 on the survival improvement observed in pleural mesothelioma patients who were given bevacizumab, an anti-angiogenic drug that works by preventing the spread of mesothelioma.
The study reported an overall survival of 18.8 months among patients who received chemotherapy and bevacizumab. The control group received only chemotherapy and overall survival in the group was 14 months.
However, according to a 2018 review of current trends in mesothelioma treatment, other anti-angiogenic drugs have not proven successful in large, randomized clinical trials.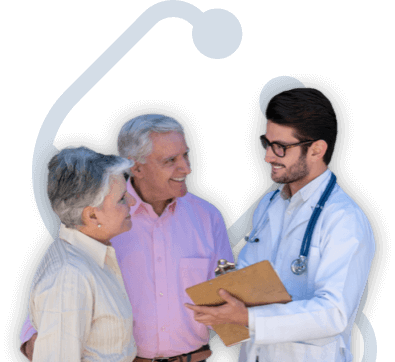 Connect with a Mesothelioma Doctor
Finding a mesothelioma specialist is critical for improving prognosis and getting the best treatment plan.
Get Help Now
Breakthroughs in Clinical Trials Bring Us Closer to a Cure
Researchers are tirelessly looking for new therapies because traditional treatment options don't work well for mesothelioma.
Currently, the process for introducing a new asbestos cancer medication typically takes 12 to 15 years. To ensure patient safety, adequate time must be spent in each stage of the development process. This is where clinical trials come in.
Preliminary research for clinical trials test new drugs on samples of mesothelioma tumors, rather than on patients directly, thanks to the National Mesothelioma Virtual Bank.
It takes nearly seven years for a new medication to make it to the first phase of a clinical trial. From there, the medication goes through four phases of clinical testing before becoming available for all patients.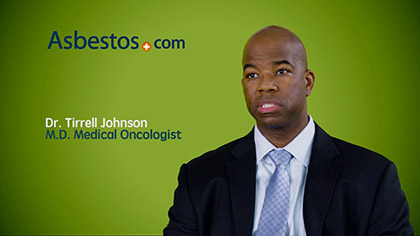 Clinical trials help researchers improve their understanding of mesothelioma and find new ways to combat the disease. Once a specific drug or treatment has shown some success and safety in a lab setting, it can be studied in a clinical trial.
Recent clinical trials have greatly improved our ability to treat mesothelioma. One new therapy under investigation is photodynamic therapy, which uses light to kill cancer cells. Another new therapy is epigenetic therapy, which reverses the genetic damage that contributes to cancer development.
Most mesothelioma research in the U.S. takes place at universities, cancer centers, research centers and hospitals.
Some of these centers and hospitals include:
Obstacles to a Cure for Mesothelioma
Thanks to researchers, the future is looking much brighter for people diagnosed with mesothelioma. But there are still several hurdles we must cross on the road to a cure.
Mesothelioma is a rare form of cancer. Unlike the more common lung, colon and breast cancers, there is a distinct lack of awareness and research dollars. Federal funding for government research on mesothelioma is significantly less compared to other cancers.
The biggest problem with the lack of mesothelioma awareness is that doctors don't get a chance to treat many patients in an early stage of the cancer. The insidious nature of the disease is that symptoms may not be painful or even noticeable to the patient during early stages. Symptoms often mirror those of less serious health issues, slowing the diagnosis while the disease is spreading.
If a patient is not diagnosed until stage 3 or 4 of cancer development, treatment options are much more limited. This may disqualify patients from certain treatments, such as surgery, and it can make it harder for patients to participate in clinical trials.
"The real gains will be made from finding it earlier," said Harvey Pass, M.D., a surgeon and long-time leader in mesothelioma advancements. "Treatments will work better. It could be very important in turning this into a chronic illness."
Closer to a Cure Than Before
Finding the absolute mesothelioma cure still may be years away, but finding a way to control mesothelioma has taken hold.
The six-months-to-live prognosis is no longer the norm at specialty centers with experience in treating this rare disease. Patients diagnosed early are living considerably longer today. It is no longer unusual to find a five- or ten-year mesothelioma survivor. There is hope.
7 Cited Article Sources
The sources on all content featured in The Mesothelioma Center at Asbestos.com include medical and scientific studies, peer-reviewed studies and other research documents from reputable organizations.
Galateau-Salle, F. Pathology of Malignant Mesothelioma. London: Springer-Verlag London Limited, 2006. 

Pass, I., Vogelzang, N., Carbone, M. Malignant Mesothelioma: Advances in Pathogenesis, Diagnosis, and Transitional Therapies. New York: Springer, 2005. 

NHS. (2016, February 3). Mesothelioma.
Retrieved from: https://www.nhs.uk/conditions/mesothelioma/
Mayo Clinic. (2017, December 2017). Mesothelioma.
Retrieved from: https://www.mayoclinic.org/diseases-conditions/mesothelioma/symptoms-causes/syc-20375022
MedlinePlus. (2018, March 1). Mesothelioma.
Retrieved from: https://medlineplus.gov/mesothelioma.html
Zalcman, G. et al. (2016). Bevacizumab for newly diagnosed pleural mesothelioma in the Mesothelioma Avastin Cisplatin Pemetrexed Study (MAPS): a randomized, controlled, open-label, phase 3 trial.
Retrieved from: https://www.ncbi.nlm.nih.gov/pubmed/26719230/
Lang-Lazdunski, L. (2018). Malignant pleural mesothelioma: some progress, but still a long way from cure. Retrieved from: https://www.ncbi.nlm.nih.gov/pubmed/29708163
How did this article help you?
What about this article isn't helpful for you?
Did this article help you?
Thank you for your feedback.
Would you like to speak with a Patient Advocate?
Last Modified January 7, 2020