Remission and Recurrence
Fact Checked
Our fact-checking process begins with a thorough review of all sources to ensure they are high quality. Then we cross-check the facts with original medical or scientific reports published by those sources, or we validate the facts with reputable news organizations, medical and scientific experts and other health experts. Each page includes all sources for full transparency.
Medically Reviewed
A medical doctor who specializes in mesothelioma or cancer treatment reviewed the content on this page to ensure it meets current medical standards and accuracy.
This Page was Medically Reviewed By
Mesothelioma remission can be either partial or complete. Full remission in mesothelioma patients is rare, but possible. Mesothelioma recurrence is defined as a return of the cancer after treatment and remission, and is usually unavoidable.
Page Topics
Remission can bring considerable emotional and physical relief, typically following an aggressive treatment regimen that stops tumor growth. It can also inspire real hope for patients and their families.
Unfortunately, the reality is that recurrence follows remission, creating another tug of war, pitting today's best cancer therapies against a relentless disease difficult to control.
What Is Cancer Remission?
Mesothelioma remission means the cancer improved in a measurable way. It marks a major, positive turn in your overall health.
It means you can reduce or temporarily stop treatment. It should make you smile, but it does not mean the fight is over. Cancer care is not black and white. It is usually gray. There is no on/off switch.
Mesothelioma remission typically falls into two categories:
Partial Remission

The cancer is improving significantly. Doctors usually measure it as a percentage. For example, oncologists may tell their patients there's at least a 50 percent reduction in tumor size.

Mesothelioma survivors can live for several years in partial remission despite the presence of viable tumor activity. It's something doctors must monitor closely. For the patient, it means you can treat the disease as a chronic but manageable condition.

Complete Remission

This medical term indicates that all evidence of measureable cancer has disappeared. It's rare with mesothelioma and not fully understood, but it is possible. Anecdotal evidence shows a few mesothelioma survivors have lived 10-15 years or more without signs of recurrence. It usually stems from an early diagnosis and an aggressive treatment approach.
Contributing Factors of Mesothelioma Remission
After reviewing case histories, doctors have identified several factors that may contribute to mesothelioma remission.
Surgery is the treatment that will most likely lead to prolonged remission, but some patients have noted partial or complete remission with the following therapies:
Systemic chemotherapy
Immunotherapy
Oxygen therapy
Significant dietary changes
Nutritional supplements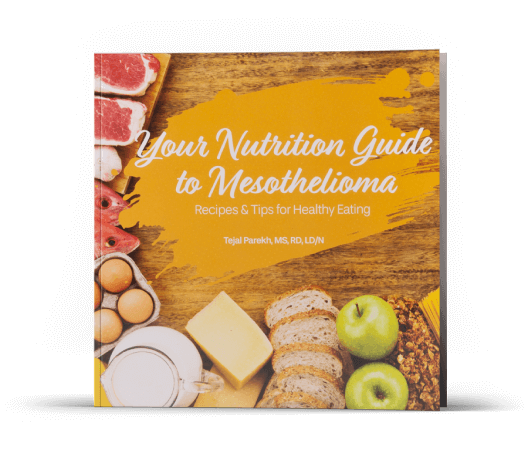 Free Mesothelioma Nutrition Guide
Eating right and balancing your diet while undergoing mesothelioma treatment can help ease your symptoms.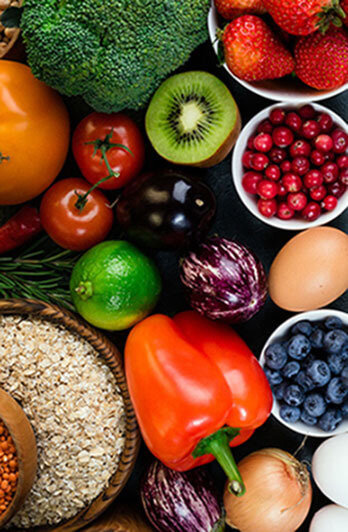 Survivors in Remission
Cindy Christopher of New York has been in remission for more than 11 years after undergoing extensive cytoreductive surgery and heated intraperitoneal chemotherapy (HIPEC) for mesothelioma in 2006.
Christopher, 65, continues with regular checkups and hasn't seen signs of cancer recurrence. She previously overcame bouts of thyroid and skin cancer. The former teacher and registered nurse returned to work in the garden department at her local Home Depot.
Walter Merth of Philadelphia attributes the remission of his pleural mesothelioma to the immunotherapy drug Keytruda, which he received at Penn Medicine's Abramson Cancer Center. He had experienced recurrence of his mesothelioma less than six months after aggressive pleurectomy/decortication surgery.
Although the FDA has not yet approved Keytruda as a first-line treatment for mesothelioma, doctors have been using it successfully for certain types of lung cancer and other malignant disorders such as head and neck cancer, and metastatic bladder cancer, among other neoplastic diseases. Merth received the drug under a special Patients Access Program.
Air Force veteran David Knapp of California has been in partial remission since starting a pemetrexed clinical trial at the Stanford Cancer Institute. Knapp was first diagnosed with pleural mesothelioma and underwent a combination of surgery, radiation and chemotherapy. He has taken a realistic approach to his current condition.
At this point, it's just a matter of buying some time. And buying time is good. I've been pretty darn lucky my whole life.

David Knapp

Air Force veteran diagnosed with pleural mesothelioma in 2016
Understanding Remission
Doctors don't say the word "cured" when it comes to cancers such as mesothelioma because it is generally thought to be an incurable condition. Complete remission does not mean a patient is cured.
Patients should continue with checkups despite the absence of symptoms. The follow-up care will include regular blood tests, imaging scans and physical exams.
Even with the latest and best cancer treatments, mesothelioma tumor cells can remain unnoticed in the body. When those cells begin to multiply again — which they usually do at some point after remission — this condition is called a clinical relapse or a recurrence.
What Is Cancer Recurrence?
Cancer recurrence is typically defined as a return of the cancer after treatment and after an extended period of remission. Meanwhile, cancer progression is when the condition worsens or spreads.
The difference between recurrence and progression is often murky with mesothelioma because progression and relapse are inevitable.
Mesothelioma recurrence is generally impossible to avoid, even after the most aggressive surgery, multimodal treatments and adjuvant follow-up therapy. The recurrence of mesothelioma cancer stems from the disease's tumors, which can spread through the lining of the lungs, heart and abdomen.
The proximity of tumors to vital organs makes it difficult for surgeons to completely eliminate despite the most advanced medical technology. The key is to delay and keep the eventual recurrence under control for as long as possible.
Treatments to Control Remission
The most common mesothelioma treatments to control remission include the aggressive extrapleural pneumonectomy and the lung-sparing procedure known as the pleurectomy/decortication.
Sometimes, we get stuck in the concept of having to cure cancer and don't always understand that we can be good at controlling it. It's much more likely to be able to control [mesothelioma], than being able to kill every last [cancer] cell. If you can do that, you can live a long time with it.

Dr. Robert Cameron

Thoracic Surgeon
Extrapleural Pneumonectomy (EPP) Surgery
A recent Italian study covering a 20-year period showed that 93 percent of malignant pleural mesothelioma patients who opted to undergo an aggressive extrapleural pneumonectomy (EPP) surgery later developed tumor recurrence, highlighting the inadequacy of current treatment strategies and underscoring the difficulty of dealing with this disease.
Another six-year study from Toronto General Hospital followed 60 patients who were healthy enough for the EPP surgery. Their median survival rate was 14 months. However, the five-year postoperative survival rate was only 10 percent.
EPP is an extensive procedure intended to remove all visible disease from the body. It extracts the affected lung and everything around it that could be affected in the future, including the pleura, the lining around the lung, and the pericardium, which is the lining around the heart.
It also involves removing the diaphragm, which is later rebuilt with prosthetic material.
The multidisciplinary approach also includes chemotherapy and radiation in an effort to eradicate any microscopic tumor cells left in the body. Despite those efforts, recurrence normally happens at some point.
Pleurectomy/Decortication (P/D)
There are other, less radical mesothelioma surgeries, including pleurectomy/decortication (P/D), which involves removing the entire lining around the lung, chest wall, lining around the heart and diaphragm.
The lining around the heart and diaphragm is usually reconstructed using mesh. The lung is not removed, making the procedure easier to tolerate than an EPP, although it is still a major and extensive surgery.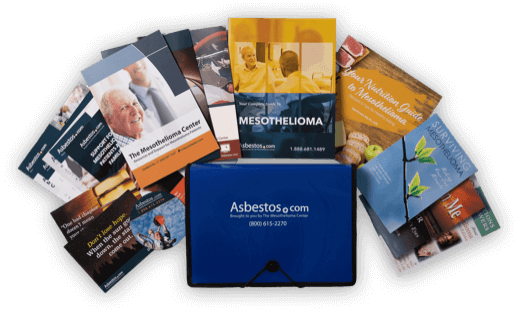 Free Mesothelioma Guide
Learn more about mesothelioma in our comprehensive guide. Over 200+ pages covering treatment options, support, and more.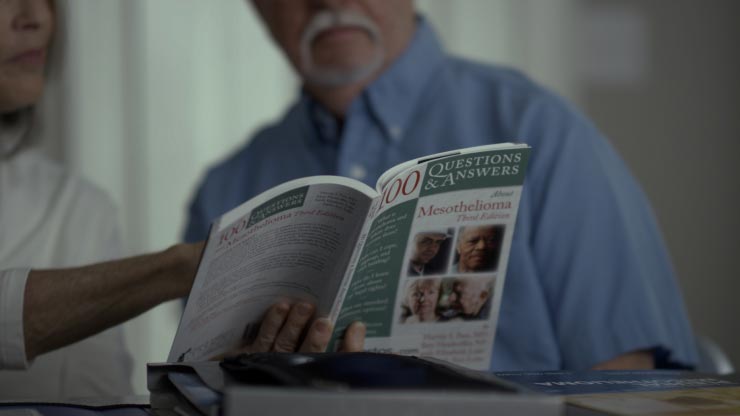 Life After Recurrence
Although they remain exceptions, long-time survivors are becoming more common as advancements in treatment continue. David Cutts and Ruth Phillips beat the odds after recurrence in various ways.
Cutts, a former Marine from New Jersey, went more than seven years after his EPP surgery without having a serious recurrence of his mesothelioma.
Phillips has controlled her mesothelioma for 17 years by using an alternative medicine approach after she rejected the conventional surgical options.
Few have been as fortunate as Cutts and Phillips.
How Does Mesothelioma Recurrence Occur?
Mesothelioma typically recurs when cancer cells survived after surgery or chemotherapy. The cancer then grows again over time. And when it returns, doctors normally define it in three ways.
Local Recurrence
Tumors return to the same spot or close to where they were originally found.
Regional Recurrence
Tumors grow in tissues or lymph nodes near the original cancer location.
Distant Recurrence
Metastatic cancer has spread to tissues far from the location of the original cancer.
Mesothelioma rarely spreads to distant parts of the body. Local and regional recurrence is more common than distant recurrence.
A 2009 Toronto study emphasized that high-dose hemithoracic radiation following EPP surgery decreased the rate of local recurrence, although patients still developed distant recurrence in the contralateral chest or abdomen. Induction chemotherapy before EPP helps decrease the rate of distant recurrence.
Clinical Trials for Recurring Mesothelioma
There are many clinical trials aimed at patients with recurrent mesothelioma. Talk to your doctor to see if you qualify for any of them. Researchers are often looking for patients in which to use agents or procedures not used in their original treatment.
Clinical trials are where the latest experimental treatments are tested.
Patients must apply for new physical approaches, biologicals or new chemotherapeutic agents. For example, patients who didn't originally receive chemotherapy can be candidates for cisplatin/pemetrexed or cisplatin/raltitrexed first-line chemotherapy trials for cancer stages 1-3.
---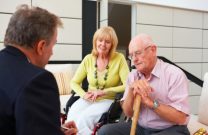 Get the Compensation You Deserve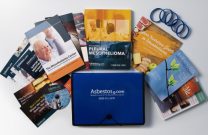 Learn About Top Mesothelioma Treatments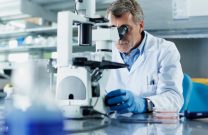 Immunotherapy & Mesothelioma Clinical Trials
---
Tell us what you think
Did this article help you?
How did this article help you?
What about this article isn't helpful for you?
Did this article help you?
Thank you for your feedback. Would you like to speak with a Patient Advocate?
---