Our Patient Advocates
Our Patient Advocates help mesothelioma patients and their loved ones navigate the health care system to find the best doctors, treatment centers, clinical trials, financial aid and support groups at no cost to the patient.
How Our Patient Advocates Can Help
Our team of Patient Advocates at The Mesothelioma Center, the nation's most trusted mesothelioma resource, provides free exclusive services, unique forms of support, medical resources and assistance navigating the health care system. Testimonials from people we've helped show our Patient Advocates are compassionate listeners who truly care about patients and their families.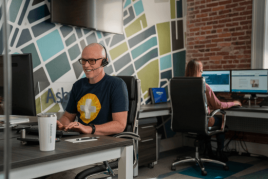 Benefits of working with our Patient Advocates:

Help finding top mesothelioma specialists and cancer centers near you
Access to caregiver resources and patient and family support groups
Help navigating insurance and Medicare processes
Assistance with palliative care and end-of-life resources
Help getting compensation for lost wages, treatment costs and more
Assistance filing VA benefits claims
15 Years

serving victims of asbestos exposure

50% of Patients

diagnosed in the U.S. each year turn to us for help

1300+ VSOs

trained to help with asbestos-related VA claims

400 Relationships

with the nation's best mesothelioma specialists
The Mesothelioma Center Google Reviews
Dana Falardeau
5 months ago
Nurse Navigator and Guardian Angel, don't know which title suits Karen Selby best. Right after we received the diagnosis Peritoneal Mesothelioma we immediately went on the internet and searched for information on this specific disease. There was plenty of information on Pleural Mesothelioma but not Peritoneal. Finding a specialist in a top hospital seemed hopeless. We even checked into each of the highest ranked Cancer Hospitals/Centers per US News and World Report Rankings. We didn't find even find Peritoneal Mesothelioma mentioned in their Websites. Finding Karen Selby was by pure accident. The call I made to Asbestos.com was to find out more information about this disease. Karen immediately tried to calm me by sharing information about my husband's form of Cancer and why we couldn't find information on the internet. She relayed to me statistically how rare his disease was and how few doctors/surgeons and hospitals in the country are trained and experienced; and that their hospitals/centers were equipped to address this Cancer. She shared the list of those doctors and hospitals and urged us to get in the system immediately. We vetted all the doctors on her list and their hospitals based on experience, training, location and philosophy. When we got down to two potential doctors we called each hospital or doctor to assess their responsiveness, knowledge and flexibility to be part of the "team" we were developing. That includes a local and very respected Oncologist/Hematologist and Urologist both in Virginia (1 1/2 hours away). Both Peritoneal Mesothelioma contenders were within 4-5 hours away in different directions. We registered at both facilities so we could cut through any red tape when it's time, per Karen Selby's direction. And we are going to have an appointment with one after the 4th chemo. The selected Doctor would have used the same protocol before the consult. Also, he could teleconference the first consult once the next CT is sent to him. He already had the prior medical records. Karen was the first one to let us know that our local Oncologist selected the appropriate protocol for this disease as did the specialist. She gave us the two things that we really needed, information and some semblance of CONTROL! She sent us the literature we needed (received one or two days after our initial call). She is knowledgeable, professional, sincerely caring, she knows the different chemo protocols and can answer our questions honestly and candidly. So you can see why we call her our guardian angel during this journey in which we are engaged. Thank you to Karen and Asbestos.com.
Guinevere Valles
2 months ago
You become accustomed to putting your guard up, and not wanting to to trust especially when it comes to dealing with online help. When I signed up for this, I did not expect the level of care, that was provided to me and my family that Dr. Smart provided. She has really taken a devastating situation and turned it into something that is manageable, and has given us hope, in ways I didn't think possible.
Sunni Harris
6 months ago
Extremely communicative and helped my dad get an appointment with one of the top centers in Philadelphia. I'm so grateful for this center. They assisted with information to nutrition to legal help and assisting with scheduling appointments. Special thanks to Danielle!
Kerry
4 months ago
They were able to help us find legal representation and charitable donations to support after the passing of my mother who had a 9 week battle with mesothelioma.
Kimberlin Chaney
a year ago
I was very grateful and appreciative for Dr. Smart from the Mesothelioma Center. She was very helpful to my husband and I. She educated and walked us through the steps and suggested ideas and questions to ask his doctors. She also provided me with a lot of information that I can read and educate myself regarding this illness. We need more people like Dr. Smart, that is very educated and you can tell that she enjoys the work that she does by the way she assisted my husband and I. We thank the Lord and we are grateful that we met Dr. Smart from the Mesothelioma Center.
Meet the Team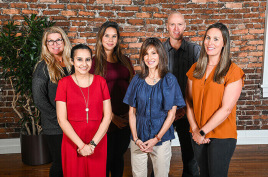 Our Patient Advocate team features registered nurses, a medical doctor, oncology patient navigator, military veteran, hospice expert and health service administrators.
They help patients find the best mesothelioma doctors at top-notch cancer centers, assist veterans applying for VA benefits and connect families to supportive services. Our Patient Advocates are available seven days a week to offer assistance and support.
Patient Advocates
Karen Selby, RN

Registered Nurse and Patient Advocate

Karen Selby is a registered nurse with a background in oncology and general, vascular and thoracic surgery. Her surgical and oncologic experience help her guide and educate patients on treatment options, clinical trials and how to access different types of support.

Snehal Smart, M.D.

Medical Doctor and Patient Advocate

Snehal Smart is a medical doctor with a background in teaching and mentoring that she uses to educate patients on the diagnosis and treatment of mesothelioma. She helps patients understand the types of testing they must undergo and what treatments to discuss with their doctor.

Stephanie Laureano, RN, BSN

Patient Advocate Director

Stephanie Laureano is a registered nurse with experience in hospice care and home health. She also served four years in the U.S. Air Force Nurse Corps overseeing a cardiac life support program. She later served as a trauma nurse with the Air Expeditionary Force.

Vanessa Blanco

Patient Advocate and Oncology Patient Navigator

Vanessa Blanco is a certified Oncology Patient Navigator with a Master of Science degree in Health Service Administration. She uses her professional and personal experiences to help patients and families access health care, emotional support and financial aid.

Amy Pelegrin

Hospice Care Director

Hospice Care Director Amy Pelegrin educates patients and caregivers about hospice and palliative care programs. She helps families understand all that hospice care can offer, guides patients through end-of-life resources and helps them access hospice care.

Joe Lahav, Esquire

Lawyer and On-Site Legal Advisor

Joe Lahav earned a Juris Doctorate from the University of Florida College of Law and is licensed to practice in Florida and Washington, D.C. He has been a legal advisor for The Mesothelioma Center since 2008 and managed the Patient Advocate team for seven years.
Veteran Support
Aaron Munz

Director of Veterans Department

Aaron Munz is a former U.S. Army captain who served nine years in leadership, combat and strategic training. He assists veterans with the complicated paperwork and evidence required to file VA disability claims and helps them successfully file appeals.

Danielle DiPietro

VA-Accredited Claims Agent

Danielle DiPietro is a Patient Advocate and VA-accredited claims agent who ensures veterans understand and access VA benefits. She helps veterans fill out VA paperwork, gather information on prior asbestos exposure and submit VA claims correctly to facilitate approval.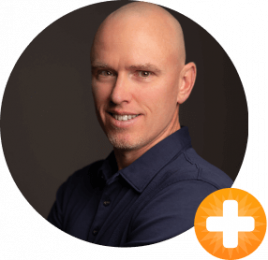 Aaron Munz, Veterans Department Director
The Veterans Outreach team has built a network of cancer specialists and VA treatment centers that provide the best treatments for mesothelioma. Aaron Munz and the rest of the VO team work directly with veterans across the country, helping patients and families navigate VA disability claims for military asbestos exposure.
Medical Outreach
Missy Miller

Medical Outreach Director

Medical Outreach Director Missy Miller helps establish relationships with mesothelioma specialists throughout the country as part of our Doctor Match Program. Her background in psychology prepared her to serve the mental and emotional needs of families facing mesothelioma.

Jose Ortiz

Medical Outreach Liaison

Jose Ortiz is a Medical Outreach Liaison who has traveled throughout the country to create relationships with the best mesothelioma doctors and treatment centers. His prior experience in the pharmaceutical industry prepared him to build relationships with mesothelioma experts.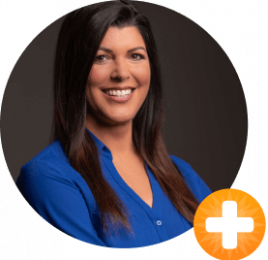 Missy Miller, Medical Outreach Director
The Mesothelioma Center has built long-lasting relationships with cancer specialists and nationally recognized cancer centers across the U.S., thanks to Missy Miller and the Medical Outreach team. In addition to the Doctor Match program, which connects patients to local specialists and clinical trials, Medical Outreach provides resources for travel, financial assistance and more.
Get in Touch with Our Team
Do you have a question for one of our Patient Advocates? The form below will connect you with a Patient Advocate who will be in touch to answer your questions.