Our Patient Advocates
Our Patient Advocates help mesothelioma patients and their loved ones navigate the health care system to find the best doctors, treatment centers, clinical trials, financial aid and support groups at no cost to the patient.
How Our Patient Advocates Can Help
Our team of Patient Advocates at The Mesothelioma Center, the nation's most trusted mesothelioma resource, provides free exclusive services, unique forms of support, medical resources and assistance navigating the health care system. Testimonials from people we've helped show our Patient Advocates are compassionate listeners who truly care about patients and their families.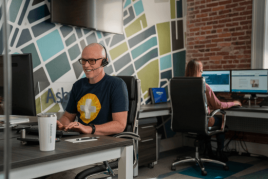 Benefits of working with our Patient Advocates:

Help finding top mesothelioma specialists and cancer centers near you
Access to caregiver resources and patient and family support groups
Help navigating insurance and Medicare processes
Assistance with palliative care and end-of-life resources
Help getting compensation for lost wages, treatment costs and more
Assistance filing VA benefits claims
17 Years

serving victims of asbestos exposure

50% of Patients

diagnosed in the U.S. each year turn to us for help

1300+ VSOs

trained to help with asbestos-related VA claims

400 Relationships

with the nation's best mesothelioma specialists
The Mesothelioma Center Google Reviews
Sharon Deroche
3 weeks ago
Thanks to Dr. Smart and the Mesothelioma Center, I went from knowing nothing about this disease to knowing how it is contracted, what it does to the body, treatments available, etc in just three short weeks. I went from totally overwhelmed to having an understanding of what we were facing and were to go for treatment. I was not very nice the first time Dr. Smart called. I was in a hospital room watching my husband go through 2 surgeries in 4 days. A day later, a shipment of materials arrived from the Center. It was exactly what I needed to help us deal with this terrible disease. We still have a long way to go but I now know I have the support of the center to direct me to the resources we will need. I watched a webinar put on by The Mesothelioma Center. Three weeks ago, doctors where asking us what questions we had. We didn't know enough to even come up with a question. Now, I am able to ask the questions that we need to have answered. We were directed to doctors who are experts in this field. These are doctors that we are very comfortable with handling my husband's care. They are not the team of doctors we started with but the ones that are the best fit for us. We are so grateful to Dr. Smart and the Center. We have many things related to this illness that we have to take care of, such as nutrition and the financial aspects. I know I can turn to the Mesothelioma Center for guidance. Three weeks ago, I didn't know this organization existed. Today, I don't know how we would have moved forward without this support.
R D
a month ago
I found the Mesothelioma Center looking for answers on the internet. I recently found out that i was highly exposed to Asbestos back when I was in the Navy aboard the USS Marvin Shields during dry dock in 84-85. My PFT showed FEV-1 @35% I was looking for anything Asbestos related illnesses. Trying to figure out if I was eligible for the VA PACT ACT. I started communicating with Dennis Prothro. I told him I had a CT scan coming up, and he wanted me to contact him with the results. The was no cancer. I didn't really know what to do. Couple of days after my CT scan @ 6:30 am MST the phone rings and it's Dennis wanting to know those CT scan results. We talked for about 45 mins. I was very emotional (first time in a while….needed). That really meant a lot to me that he took the time out of his day to check on me.
Guinevere Valles
5 months ago
You become accustomed to putting your guard up, and not wanting to to trust especially when it comes to dealing with online help. When I signed up for this, I did not expect the level of care, that was provided to me and my family that Dr. Smart provided. She has really taken a devastating situation and turned it into something that is manageable, and has given us hope, in ways I didn't think possible.
Kimberlin Chaney
2 years ago
I was very grateful and appreciative for Dr. Smart from the Mesothelioma Center. She was very helpful to my husband and I. She educated and walked us through the steps and suggested ideas and questions to ask his doctors. She also provided me with a lot of information that I can read and educate myself regarding this illness. We need more people like Dr. Smart, that is very educated and you can tell that she enjoys the work that she does by the way she assisted my husband and I. We thank the Lord and we are grateful that we met Dr. Smart from the Mesothelioma Center.
Bill Walker
a year ago
My dad was diagnosed with malignant mesothelioma in October 2020.  That same night, with tears in my eyes I searched frantically to learn about this terrible cancer and what we were facing.  I stumbled across the Mesothelioma Center at asbestos.com.  Despite the late hour, I received a call from Karen Selby (on staff nurse) less than a minute after entering my information on their website contact form. That call birthed our very helpful connection with several other persons in this organization who helped us.  Sadly, my dad passed away just 4 months after his diagnosis. Aaron Munz successfully guided my parents and, following my dad's death, me and my mother in the sbestos-related claims to the VA. The process of working with the VA takes time, but the Mesothelioma Center was right there with us every step of the way. Thank you Aaron and everyone at the Mesothelioma Center for the work you do and the help you have been to me in my endeavor to handle this process for my mother.  Thank you for your quick responses to all of my emails and for giving me good information and advice.  My God bless you for the service you render to hurting and scared families
Meet the Team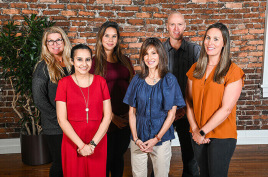 Our Patient Advocate team features registered nurses, a medical doctor, oncology patient navigator, military veteran, hospice expert and health service administrators.
They help patients find the best mesothelioma doctors at top-notch cancer centers, assist veterans applying for VA benefits and connect families to supportive services. Our Patient Advocates are available seven days a week to offer assistance and support.
Patient Advocates
Veteran Support
Aaron Munz

Director of Veterans Department

Aaron Munz is a former U.S. Army captain who served nine years in leadership, combat and strategic training. He assists veterans with the complicated paperwork and evidence required to file VA disability claims and helps them successfully file appeals.

Danielle DiPietro

VA-Accredited Claims Agent

Danielle DiPietro is a Patient Advocate and VA-accredited claims agent who ensures veterans understand and access VA benefits. She helps veterans fill out VA paperwork, gather information on prior asbestos exposure and submit VA claims correctly to facilitate approval.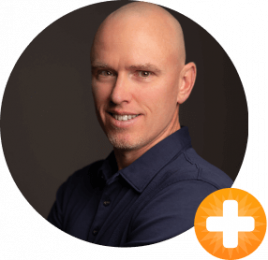 Aaron Munz, Veterans Department Director
The Veterans Outreach team has built a network of cancer specialists and VA treatment centers that provide the best treatments for mesothelioma. Aaron Munz and the rest of the VO team work directly with veterans across the country, helping patients and families navigate VA disability claims for military asbestos exposure.
Medical Outreach
Missy Miller

Medical Outreach Director

Medical Outreach Director Missy Miller helps establish relationships with mesothelioma specialists throughout the country as part of our Doctor Match Program. Her background in psychology prepared her to serve the mental and emotional needs of families facing mesothelioma.

Jose Ortiz

Medical Outreach Liaison

Jose Ortiz is a Medical Outreach Liaison who has traveled throughout the country to create relationships with the best mesothelioma doctors and treatment centers. His prior experience in the pharmaceutical industry prepared him to build relationships with mesothelioma experts.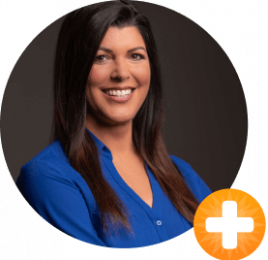 Missy Miller, Medical Outreach Director
The Mesothelioma Center has built long-lasting relationships with cancer specialists and nationally recognized cancer centers across the U.S., thanks to Missy Miller and the Medical Outreach team. In addition to the Doctor Match program, which connects patients to local specialists and clinical trials, Medical Outreach provides resources for travel, financial assistance and more.
Get in Touch with Our Team
Do you have a question for one of our Patient Advocates? The form below will connect you with a Patient Advocate who will be in touch to answer your questions.