The Mesothelioma Center is a patient advocacy organization that helps people suffering from asbestos-related cancer find medical specialists and support resources, free of charge. Partnering with our Veterans Outreach program is the best way to ensure no veteran with mesothelioma gets left behind.
Because the U.S. military used asbestos extensively between 1935 and 1975, American veterans now bear a disproportionate burden of mesothelioma and other asbestos-related diseases. These illnesses are so rare in the general population that most doctors struggle to diagnose and treat them effectively.
Our Veterans Outreach team networks with the select few VA doctors and treatment centers equipped to provide state-of-the-art treatment for mesothelioma. This team works in parallel with The Mesothelioma Center's Medical Outreach team, who closely follows every advance in mesothelioma treatment that arises in the private sector.
On Asbestos.com, we promote the specialized thoracic surgeons and medical oncologists that veterans have earned the right to receive treatment from through their VA health care benefits.
In addition, our Veterans Outreach team builds relationships with veterans service organizations at the national, state and county levels to raise awareness of military asbestos exposure.
We aim to ensure that when a service officer learns about a veteran's mesothelioma diagnosis, they have a network they can turn to immediately for help.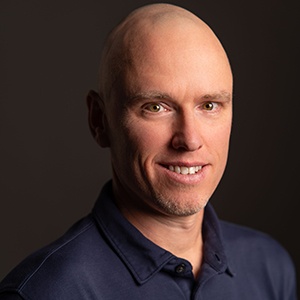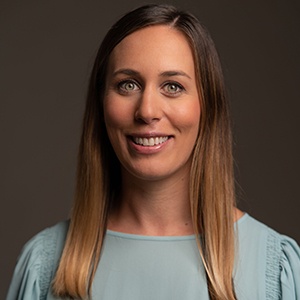 How the Program Works
Program Director Aaron Munz and Outreach Liaison Danielle DiPietro visit and correspond with doctors and cancer centers who have experience treating asbestos-related illnesses.
The team's objectives are to discover what services each VA health care system provides, find doctors who are up-to-date on the latest treatments and clinical trials available to veterans, and create new relationships with hospitals in the Veterans Health Administration.
Making direct contacts in the mesothelioma treatment community allows us to learn about new doctors through their colleagues and stay informed about medical breakthroughs and the formation of new hospital programs.
On Asbestos.com, we assemble this information into detailed profiles of doctors and treatment centers to raise exposure for mesothelioma specialists.
Thanks to the efforts of the Veterans Outreach team, we have established ongoing relationships at VA health care systems in several regions, including:
Los Angeles, California
Boston, Massachusetts
Miami, Florida
Atlanta, Georgia
Houston, Texas
Munz and DiPietro are always happy to meet new mesothelioma doctors and learn about their programs, because featuring more specialists on our website means providing more high-quality options to America's veterans.
The team also participates in conferences organized by groups such as the American Legion, Veterans of Foreign Wars, Disabled American Veterans and other associations and government offices that serve veterans.
How Our Outreach Program Helps Veterans with Mesothelioma
Our support services come at no extra cost, and we strive to help military families find financial assistance programs and resources for transportation and housing when veterans need to travel for treatment.
Many veterans are surprised to learn they can receive treatment at any of a number of nationally renowned treatment centers within the VA Health Administration, including two locations that have partnered with cutting-edge mesothelioma treatment centers.
On the West Coast, the Los Angeles VA Medical Center's chief of thoracic surgery, Dr. Robert Cameron, is also the director of UCLA's Comprehensive Mesothelioma Program.
On the East Coast, the Boston VA Health Care System has close ties to the International Mesothelioma Program at Brigham and Women's Hospital, and celebrated thoracic surgeon Dr. Abraham Lebenthal splits his time between both treatment centers.
In addition to connecting veterans with mesothelioma to top treatment specialists and financial assistance, we offer these other free resources:
Veterans Department Patient Advocates who can answer questions over the phone about VA health care and benefits.
Information about clinical trials veterans may be able to join — often the only way to access promising new cancer therapies such as immunotherapy.
A long-distance monthly support group facilitated by an experienced mental health counselor.
Consultation with a licensed dietitian who specializes in oncology nutrition.
Educational mesothelioma guides available in print and online.
Our nation's veterans made great sacrifices to serve a higher good, and many of them were unjustly exposed to asbestos as a result.
It is both our honor and our duty to help veterans with mesothelioma receive the best possible medical care so they can enjoy a better quality of life and more time with their loved ones.
How did this article help you?
What about this article isn't helpful for you?
Did this article help you?
Thank you for your feedback.
Would you like to speak with a Patient Advocate?
Last Modified December 16, 2019