Filing a Mesothelioma Claim
Fact Checked
Our fact-checking process begins with a thorough review of all sources to ensure they are high quality. Then we cross-check the facts with original medical or scientific reports published by those sources, or we validate the facts with reputable news organizations, medical and scientific experts and other health experts. Each page includes all sources for full transparency.
The three types of mesothelioma claims are personal injury claims, wrongful death claims and trust fund claims. Anyone diagnosed with mesothelioma can file a personal injury or trust fund claim, while family members can file a wrongful death claim. Compensation received from claims can help cover medical bills, funeral costs and other expenses.
Page Topics
Types of Mesothelioma Claims
The two most common types of mesothelioma claims are personal injury lawsuits and wrongful death claims. Bankrupt asbestos companies also created asbestos trust funds, which are another type of legal claim that may provide needed compensation to mesothelioma patients and their families.
A mesothelioma claim is also known as an asbestos claim. These claims are filed as a result of asbestos exposure.
Experienced mesothelioma lawyers are familiar with asbestos manufacturers and may help you determine which companies are responsible for your illness. A qualified attorney will explain all your options for filing a claim for compensation.
Personal Injury Lawsuits
When a mesothelioma lawsuit is filed by the patient, it takes the form of a personal injury claim. Juries can award monetary damages for medical expenses, lost income, loss of consortium and pain and suffering.
In some cases, juries can also award punitive damages, which are monetary damages awarded to discourage future corporate wrongdoing. Most mesothelioma lawsuits are settled out of court before a trial takes place.
Wrongful Death Claims
A wrongful death claim is a lawsuit the estate, including family members, can file after a person has died of mesothelioma. In these cases, juries may award compensation for funeral costs in addition to the other cancer-related expenses.
Trust Fund Claims
Many liable companies have set up asbestos trust funds. Companies do this to avoid liability from lawsuit while still providing compensation for people harmed by asbestos exposure.
An experienced mesothelioma law firm can help you determine whether the company responsible for your injuries has a trust fund and walk you through the claim-filing process.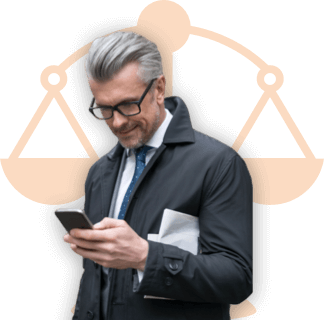 File a Mesothelioma Lawsuit
Patients and family members may be eligible to file a lawsuit after a mesothelioma diagnosis. Find out if you are eligible today.
Asbestos.com has provided my family with information, support and resources. There was no pressure to file a claim. When we did decide to file, the process was completely arranged around our loved ones schedule and preference.
Why You Should File an Asbestos Claim
Mesothelioma is an aggressive illness that often requires expensive cancer treatments, travel and caregiving costs not covered by health insurance. This cancer is also preventable. Mesothelioma cases almost always trace back to asbestos exposure caused by corporate negligence.
In 2019, Americans who had gotten sick from asbestos exposure filed more than 4,000 lawsuits, according to a KCIC industry report.
If you or your loved one has been diagnosed with mesothelioma or another asbestos-related cancer, your family needs and deserves every financial resource available. Don't assume you are not eligible to file a mesothelioma claim. A qualified mesothelioma attorney will provide a free consultation and case review.
Deadlines for Filing a Claim
State laws called statutes of limitations limit how long you can wait to file a mesothelioma claim. This time limit ranges from one year to a few years, depending on the state. The clock starts ticking at the date of diagnosis for personal injury claims and the date of death for wrongful death claims.
You may be able to file a claim in multiple states, depending on the location of the companies identified as defendants and where the asbestos exposure occurred.
You should work with a qualified mesothelioma attorney to decide where to file, make sure your claim paperwork is filled out properly, and ensure your claim is filed on time.
What if Your Loved One Cannot Participate in Claims Process?
If your loved one with mesothelioma is not feeling well enough to initiate a claim, a family member can step in to start the process on their behalf. You can contact a mesothelioma lawyer to start the claim filing process and begin the investigation to gathering evidence for the case.
This allows the law firm to conduct research and interviews to locate witnesses and record depositions. If your loved one isn't well enough to record a deposition, witnesses become important to the case, which makes it important to file a claim as soon as possible to afford time for the investigatory period.
How to File a Mesothelioma Claim
Filing a mesothelioma claim is made easier with a lawyer who specializes in asbestos litigation. A knowledgeable attorney will help you gather documentation of your diagnosis and asbestos exposure history to build a strong case. They will walk you through the process and answer any questions you may have.
In order to file a mesothelioma claim, you will need:
Medical records proving the diagnosis
Work history records showing you or your loved one worked for the company named in the claim
Testimony required to prove the cause of your asbestos exposure and the resulting cancer diagnosis
Financial records showing financial hardships the illness has caused your family.
The most important thing you can do is speak to a mesothelioma lawyer about what you may be eligible for. An experienced attorney can determine what is right for you and help you gain compensation to cover medical bills, travel for treatments, funeral costs and other expenses.
Learn About Your Mesothelioma Compensation Options
Were you diagnosed with mesothelioma?
Next Step
Connect with a Top Mesothelioma Attorney
Only a qualified attorney can determine if you are eligible and help you seek the mesothelioma compensation you deserve.
Who Pays Mesothelioma Compensation Claims?
Mesothelioma compensation can come from several sources depending on the circumstances of the asbestos exposure, type of claim you file and status of the liable companies.
Mesothelioma claims may be paid by:
Liable Companies: These can include asbestos mine operators, asbestos product manufacturers and companies that distributed or used asbestos products.
Asbestos Trust Funds: Many liable companies have set up trust funds to pay asbestos claims in exchange for protection from bankruptcy.
Insurance Companies: Many companies have liability insurance that covers lawsuit claims. Workers' compensation also falls into this category.
Department of Veterans Affairs: The VA recognizes mesothelioma as a service-connected illness if the patient's asbestos exposure happened during military service.
Insurance and Benefit Claims
Filing a claim for veterans benefits or workers' comp can provide compensation without going through the legal process. Insurance claims are often the most immediate financial resource for families affected by mesothelioma. You should work with an experienced claims agent or lawyer to make sure you get the most compensation possible.
Veterans Benefits
Many veterans develop asbestos-related diseases because of exposure during active duty service. The Department of Veterans Affairs recognizes mesothelioma as a potentially service-connected illness, which makes patients and family members eligible for disability compensation and survivor benefits.
Workers' Compensation
It is possible to file for workers' compensation over a mesothelioma diagnosis, but most workers' comp systems are not designed to adequately compensate people for occupational cancer.
Filing for workers' comp usually means giving up your right to file a lawsuit, so make sure you consult an asbestos attorney about which option will better serve your needs.
Insurance Claims
Make sure you understand all the details of your insurance coverage, so you don't miss out on any financial resources available to your family.
Types of mesothelioma insurance claims include:
Medical Insurance: Health insurance coverage for mesothelioma usually covers the majority of cancer treatment costs but still leaves patients with significant out-of-pocket expenses.
Disability Insurance: A disability insurance policy can compensate for loss of income during cancer treatment. Some people have disability insurance coverage through their employer.
SSDI: Workers who have mesothelioma and are eligible for Social Security retirement benefits can file to receive these benefits early through Social Security Disability Insurance.
Life Insurance: A life insurance policy purchased individually or through an employer can ease a family's financial burden when their loved one dies from mesothelioma. To file a life insurance claim, you often need the original policy documentation and a copy of the death certificate.
Mesothelioma patients can still virtually meet their attorneys during the COVID-19 pandemic. Many mesothelioma lawyers across the U.S. are using remote and teleconferencing services to continue processing asbestos claims. Virtual assistance from lawyers means mesothelioma patients shouldn't wait and risk missing their deadline to file.
Learn How to File a Mesothelioma Claim During COVID-19
Common Questions About Mesothelioma Claims
---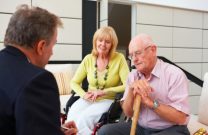 Get the Compensation You Deserve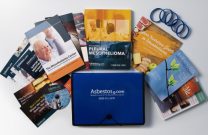 Get Your Free Mesothelioma Legal Guide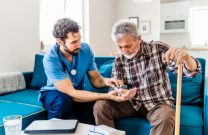 Find a Top Mesothelioma Doctor
---
Tell us what you think
Did this article help you?
How did this article help you?
What about this article isn't helpful for you?
Did this article help you?
Thank you for your feedback. Would you like to speak with a Patient Advocate?
---