Filing a personal injury claim for mesothelioma is a complicated process. It's best handled by a qualified attorney who specializes in asbestos-related lawsuits. The right attorney can help you decide when to file a claim and which companies to file against, guiding you along the way.
Mesothelioma is often the result of a corporation's negligence or a company's failure to warn of asbestos-exposure risks.
Mesothelioma personal injury lawsuits help those diagnosed with this devastating cancer recover money for cancer treatments, lost income, travel expenses, pain and suffering and related costs.
Each state has its own timeframe — called a statute of limitations — for filing a mesothelioma personal injury claim. It is important to begin the lawsuit process soon after a mesothelioma diagnosis before this deadline expires.
A mesothelioma personal injury lawsuit can turn into a wrongful death claim if the original claimant dies from the disease before a verdict or settlement is reached. Family members may be able to step in and direct a wrongful death claim.
Most mesothelioma lawsuits are settled out of court without ever going to trial.
What Is a Mesothelioma Personal Injury Claim?
A mesothelioma personal injury claim is a lawsuit filed by an individual diagnosed with malignant mesothelioma, a rare cancer caused by exposure to asbestos.
Personal injury lawsuits related to asbestos are the longest-running mass tort in U.S. history, dating back to the late 1960s. These lawsuits have helped hundreds of thousands of people seek compensation from companies who produced, distributed or used asbestos products.
These lawsuits serve a dual purpose. First, they hold companies accountable for exposing workers and consumers to asbestos. Second, they help mesothelioma patients take care of medical bills and other expenses related to their cancer.
Many companies that mined or manufactured asbestos have filed for Chapter 11 bankruptcy protection from mesothelioma lawsuits. In many of these cases, the companies had to establish asbestos trust funds to pay out current and future claims.
Every asbestos case is unique. The right mesothelioma law firm can help you decide if filing a personal injury lawsuit is the best option. They will help you file a claim before the statute of limitations expires and ensure you receive the maximum compensation.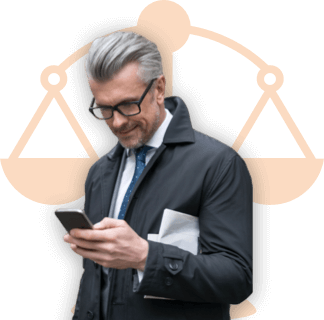 Find a Mesothelioma Attorney
Get help finding an attorney who knows the process and can get you and your family the compensation you deserve.
Get Help Now
Types of Personal Injury Claims
Mesothelioma personal injury claims can be handled on an individual basis or as part of multidistrict litigation (MDL). These cases are no longer filed as class action lawsuits.
Individual Lawsuits: These cases usually involve a single plaintiff who sues one or more companies blamed for the person's asbestos-related cancer.
Multidistrict Litigation: The primary MDL for mesothelioma lawsuits is MDL 875 In Re: Asbestos Products Liability Litigation in the Eastern Pennsylvania District of the United States District Court. The purpose of MDLs is to group similar cases into one court with one presiding judge without consolidating all plaintiffs into a single case as class action lawsuits do.
There have been more than 186,600 asbestos cases transferred to MDL 875 since 2006. As of Aug. 31, 2017, 396 cases remain pending in the court.
Regardless of how and where claims are filed, mesothelioma personal injury lawsuits rarely go to trial. The vast majority are settled out of court.
How to File a Mesothelioma Personal Injury Lawsuit
The best first step to filing a mesothelioma personal injury claim is finding a qualified asbestos attorney to handle your case.
A lawyer experienced in asbestos law knows the time-sensitive process for these types of claims. They also are familiar with the companies that used asbestos and which job sites caused significant asbestos exposure.
A qualified asbestos lawyer has a winning track record and is able to negotiate mesothelioma settlements on your behalf. Should your case go to trial, they usually offer you the best chance of a winning verdict.
Most mesothelioma attorneys work on a contingency-fee basis. This means you owe nothing and pay nothing unless you receive compensation from the claim.
What Happens After Hiring a Lawyer?
After you choose a mesothelioma lawyer, they will walk you through each step of the lawsuit and explain the process along the way.
Key Steps in a Personal Injury Lawsuit
Building Your Case: Your lawyer will gather information about your asbestos exposure history and medical history.
Filing the Case: Your lawyer will prepare and file a written complaint with a court to start the legal process.
Responses: Each defendant will have a set amount of time — usually 30 days — to respond to the complaint. Defendants will most likely deny your claims.
Discovery: Your lawyer and the defendant's lawyers will begin putting together your case. This includes evidence which can be used at the trial such as employment documents, answers to written questions and recorded depositions.
Settlement or Trial: The defendant may offer a settlement before the case goes to trial. Most mesothelioma lawsuits are resolved as settlements. Your attorney will negotiate on your behalf and work with you to decide whether to take the offer or proceed to trial.
Appeal: If the case does go to court and you win, the defendant may decide to file an appeal. This will usually delay any payments from the award. If the appeal is successful, your award may be reduced or completely taken away. If the appeal is denied, you will typically begin receiving payments.
How Long Does the Process Take?
How long a mesothelioma personal injury lawsuit takes largely depends on the health of the plaintiff and other factors. If the person filing the lawsuit is in poor health, the process may be expedited. Lawsuits can often take several months or longer until they are resolved.
Get Your Free Mesothelioma Legal Guide
Sign Up
4 Cited Article Sources
The sources on all content featured in The Mesothelioma Center at Asbestos.com include medical and scientific studies, peer-reviewed studies and other research documents from reputable organizations.
How did this article help you?
What about this article isn't helpful for you?
Did this article help you?
Thank you for your feedback.
Would you like to speak with a Patient Advocate?
Last Modified September 11, 2020