Our Sponsors
The Mesothelioma Center at Asbestos.com is the nation's most trusted mesothelioma resource. It is sponsored by Weitz & Luxenberg, Simmons Hanly Conroy, Meirowitz & Wasserberg, Nemeroff Law, Cooney & Conway, and Galiher DeRobertis & Waxman.
Table Of Contents
Weitz & Luxenberg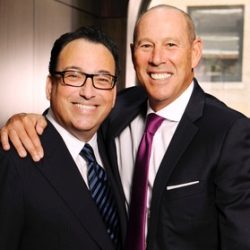 Weitz & Luxenberg is a national asbestos litigation law firm with headquarters in New York City, but it has offices across the nation with more than 100 attorneys. For the last 30 years, its team of attorneys has fought for the rights of asbestos victims and their loved ones. U.S. News & World Report's Best Law Firms ranked Weitz & Luxenberg as a national Tier 1 law firm.
Simmons Hanly Conroy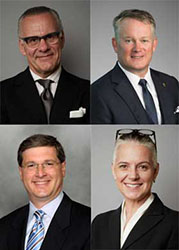 Simmons Hanly Conroy was founded in 1999, and it has rapidly established itself as a legal powerhouse for mesothelioma cases. The firm's success helps support cancer treatment and research that culminated in a $10 million donation for the construction of the Simmons Cancer Institute at Southern Illinois University. The firm has an A+ rating with the Better Business Bureau and was rated a Tier 1 law firm by U.S. News & World Report's Best Law Firms.
Meirowitz & Wasserberg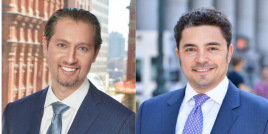 Meirowitz & Wasserberg is a Manhattan-based personal injury and mass torts law firm. Co-founders Samuel Meirowitz and Daniel Wasserberg established the law firm in 2015. Both attorneys specialize in mesothelioma and asbestos litigation. They also represent plaintiffs in other types of injury claims, including defective drugs and medical devices, slip and falls, car accidents, wrongful death claims and product liability claims.
Nemeroff Law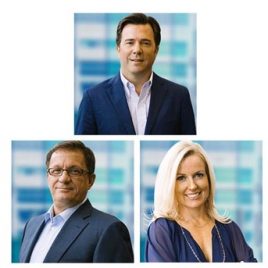 Nemeroff Law is a nationally acclaimed firm specializing in mesothelioma lawsuits and other types of personal injury cases. They have recovered more than $100 million in verdicts and settlements, including several mesothelioma verdicts of more than $10 million each. The proven expertise of their trial lawyers has earned the firm membership in the American Board of Trial Advocates, the Million Dollar Advocates Forum and state bar organizations across the country.
Cooney & Conway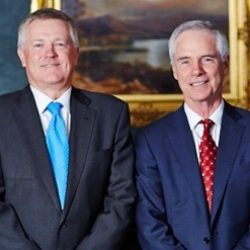 Cooney & Conway is located in Chicago, Illinois. Asbestos litigation is a primary practice area for the firm, which was founded in 1958. Since its inception, the firm has handled large numbers of asbestos litigation cases in Illinois and across the country. U.S. News & World Report's Best Law Firms ranked Cooney & Conway as a national Tier 1 law firm for mass tort litigation/class actions – plaintiffs.
Galiher DeRobertis & Waxman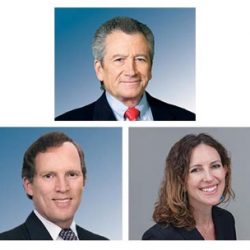 Galiher DeRobertis & Waxman is Hawaii's leading mesothelioma law firm and has been serving clients from every island in the state for more than 35 years. As experts in asbestos-exposure cases, the firm's lawyers have helped victims with mesothelioma in more than 40 states, ensuring each case is filed in the most favorable jurisdiction. The firm has a national reputation for determination and resourcefulness, thanks to their success in obtaining multimillion-dollar verdicts.
The Peterson Firm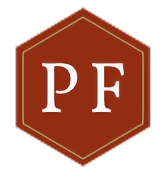 The Peterson Firm is a leading national asbestos litigation firm with headquarters in Washington, D.C. The firm, founded in 2009, has represented thousands of asbestos litigation cases. Its attorneys are strong advocates for mesothelioma patients and their loved ones who were negatively impacted by asbestos and the negligence of companies that valued profits over safety.