Family Resources for Mesothelioma
A mesothelioma diagnosis is life-changing for survivors and their families. We help you communicate your needs to find the right answers. We can also connect you with support networks for maintaining mental health. Our family resources can make a difference for survivors, caregivers and loved ones.
Support for Patients
Each mesothelioma journey is personal. The experiences of other survivors, insights from experts and work of support organizations can offer tailored
support
.
Mental Health Resources
Prioritizing emotional and mental well-being may improve treatment outcomes and quality of life. Patients, caregivers and loved ones may benefit from
mental health care
.
Our Webinars
The Mesothelioma Center regularly hosts exclusive live and on-demand webinars with renowned doctors and experts. Past topics include treatment comparisons, survivor interviews and presentations from mesothelioma specialists.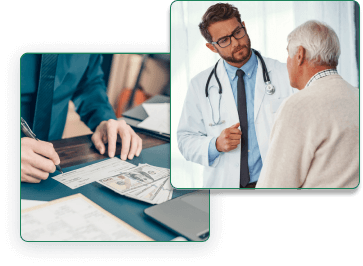 Mesothelioma Webinars
Listen to what our mesothelioma experts and other medical and health specialists share about physical, emotional and financial health.
Being a Caregiver
Caregivers
have many responsibilities. And they often put the needs of others before their own. But it's important to take care of themselves as well. We have many helpful caregiver resources available.
How We've Helped
The Mesothelioma Center is the nation's most trusted resource. We have over a decade of experience assisting mesothelioma patients, caregivers and their loved ones. These
testimonials
from survivors and family members are examples of thousands who have found success through our services.
The patient advocates at Asbestos.com are wonderful people, providing guidance to people like me. The guidance, thus far, has been compassionate and extremely helpful. Thanks to all of you.
It started with a mesothelioma diagnosis, looking for information. I researched Asbestos.com's wealth of information. With more questions, I called you. I'm so thankful I made that call.
The advocacy group's professionalism, expert advice and guidance in dealing with the Veterans Administration was a miracle for my family. Thank you for everything.