Pleural Specialist
A medical doctor who treats pleural mesothelioma, an asbestos-related cancer that develops in the pleura, which is the thin lining that covers the lungs and chest wall.
VA Doctor
Medical doctor who treats military veterans at VA hospitals.
Dr. Robert B. Cameron
Thoracic Surgeon
Table Of Contents
Dr. Robert Cameron is a top pleural mesothelioma specialist who has been treating patients for over 20 years. He pioneered the development of pleurectomy and decortication (P/D), a lung-sparing surgery that has a 90% success rate in reducing symptoms. Mesothelioma patients travel across the U.S. to Los Angeles to receive treatment by Dr. Cameron.
Get to Know Dr. Robert Cameron
Dr. Robert Cameron is director of thoracic surgery at the Ronald Reagan UCLA Medical Center and a world leader in advancing the treatment of pleural mesothelioma cancer.
His innovative work in refining surgical techniques used in the treatment of mesothelioma has led to longer survival and better quality of life for patients everywhere.
Cameron serves veterans with mesothelioma as chief of thoracic surgery at the Veterans Administration Medical Center in Los Angeles. He is also a scientific advisor for the Pacific Heart, Lung & Blood Institute, which includes the Pacific Mesothelioma Center.
He was one of the first to strongly lobby against using extrapleural pneumonectomy, the radical removal of a lung, as a surgical option. Cameron instead proposed the lung-sparing pleurectomy and decortication as the surgery of choice.
Contact Dr. Robert B. Cameron
Dr. Robert Cameron's Experience and Medical Education
West Los Angeles Veterans Administration Medical Center (Chief of Thoracic Surgery)
Ronald Reagan UCLA Medical Center (Director of Thoracic Surgery)
Pacific Mesothelioma Center (Scientific Advisor)
National Cancer Institute (Fellowship)
Cornell University Medicine Center (Fellowship)
Memorial Sloan Kettering Cancer Center (Fellowship)
UCLA School of Medicine (Residency, Internship)
University of Michigan Medical School (M.D.)
UCLA School of Medicine (M.D.)
Stanford University (B.A.S.)
Awards and Other Recognitions
Southern California Super Doctors, 2020
America's Top Doctors
American Board of Surgery
UCLA Professor of Surgery
Mesothelioma Applied Research Foundation, co-founder and former director
Golden Scalpel Award, Teaching Excellence
Faculty Teacher of the Year Award
Mesothelioma Clinical Trials Under Robert Cameron, M.D.
A phase III trial to evaluate the intrapleural delivery of a novel gene therapy drug — Interferon Alpha-2b — in combination with the anti-inflammatory drug celecoxib and chemotherapy. It is a randomized trial with a 1-to-1 ratio to measure survival advantage.
A phase II trial for rare cancers, such as mesothelioma, to evaluate the immunotherapy combination of Opdivo (nivolumab) and Yervoy (ipilimumab). All patients will receive both drugs. Opdivo is given on days 1, 15 and 29, while Yervoy is given only on the first day.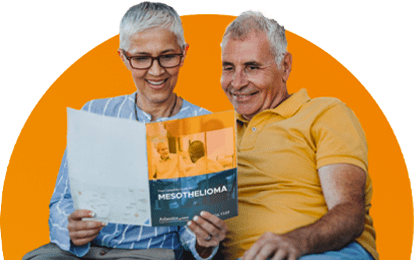 Get a Free Mesothelioma Guide
Learn about your diagnosis, top doctors and how to pay for treatment.
Dr. Robert Cameron's Approach to Mesothelioma Treatment
Even though the use of asbestos — which causes cancerous mesothelioma — has declined significantly in the United States, the latency period from exposure to asbestos to obvious symptoms can be anywhere from 20 to 60 years.
Cameron doesn't talk to his patients about a potential cure for mesothelioma. He speaks often, though, about ways to control the disease, which he has learned from treating it for more than 20 years.
He talks about his multimodal approach that has allowed patients to live longer than anyone expects and with a quality of life that was unheard of a decade ago.
"You can't get stuck on the idea of having to cure it," he said. "We can be good at controlling it. You can live forever with a small tumor — if you can find a way to control it."
He has been credited with developing the innovations that made his lung-sparing surgery a standard at many of the specialty centers in the U.S.
Publications of Dr. Robert Cameron
Cameron, R. et al. (2020). The Quality of Peer-Reviewed Publications on Surgery for Early Stage Lung Cancer Within the Veterans Health Administration. Seminars in Thoracic and Cardiovascular Surgery.
Abtin, F. et al. (2017). Percutaneous Cryoablation for the Treatment of Recurrent Malignant Pleural Mesothelioma: Safety, Early-Term Efficacy and Predictors of Local Recurrence. Journal of Vascular and Interventional Radiology.
Cameron, R., Hou, D. (2015). Intraoperative hyperthermic chemotherapy perfusion for malignant pleural mesothelioma: An in vitro evaluation. General Thoracic Surgery.
Kotova, S., Wong, R. & Cameron, R. (2015). New and Emerging therapeutic options for malignant pleural mesothelioma: review of early clinical trials. Cancer Management and Research.