About Robert B. Cameron
Accolades

Pleural and Lung Cancer

Top Doctor

VA Doctor

20+ Years of Experience

Minimally Invasive Surgery

Robotic Surgery
Dr. Robert Cameron has some strong opinions about the different treatment/surgery options for patients with pleural mesothelioma.
And he doesn't hesitate to express them.
Cameron, the director of Thoracic Surgery at the Ronald Reagan UCLA Medical Center and medical adviser for the Pacific Meso Center, continues to lobby his colleagues against the practice of extrapleural pneumonectomy (EPP), the radical removal of the lung as a surgical option.
He almost always prefers the lung-saving pleurectomy/decortication, a less radical surgery that removes the tumor, then treats mesothelioma as a chronic illness.
Lung-Sparing Approach
Cameron's belief is that the lung-sparing approach has a much lower debilitating effect on patients, and combined with other therapies to slow any disease regrowth, has proven to be just as effective in treating the disease.
"EPP should be placed into the realm of a historical archive of operations no longer performed," said Cameron, who has been treating mesothelioma patients for more than 20 years.
He spoke extensively on this topic in 2010 at the International Symposium on Lung-Sparing Therapies for Malignant Pleural Mesothelioma.
"The information presented at this Symposium makes an incredibly strong statement that surgical removal of the lung for treatment of malignant pleural mesothelioma should no longer be performed anywhere in the world."
He is considered the innovator of the lung-sparing surgical procedure and has performed it on more than 300 patients. He frequently lectures on the topic and his multi-modal management of the disease.
Cameron is the co-founder and former director of the Mesothelioma Applied Research Foundation. He is board certified in both general surgery and cardiothoracic surgery.
Dr. Cameron

My philosophy has always been: 'Do no harm.' Taking out a lung does harm and there is absolutely no benefit to the patient. Doing the bigger operation makes no sense from an oncology standpoint, because a surgeon cannot rid a mesothelioma patient of every last cancer cell and cure them."
Interview with Dr. Cameron
Robert Cameron, M.D., came out of the UCLA Medical School more than 25 years ago with a driving motivation to study cancer, with one major reason to tackle its intricacies – he wanted to live a long time.
Cameron had watched his father, both grandfathers, an uncle, two cousins and a grandmother all die too soon – mostly under the age of 55 – from various forms of cancer, realizing that genetics were not in his favor.
I initially got into this for personal reasons. There were a huge number of cancers in my family. I just thought, if I want to live very long, I better find a cure pretty quickly.
Cameron is a cardiothoracic surgeon and surgical oncologist at the UCLA Medical Center.
He hasn't discovered that cure just yet, but he is leaving an indelible stamp on one particular cancer, developing a passion for mesothelioma that has made him a leader in the field, pioneering and redefining surgeries, treatments and therapies.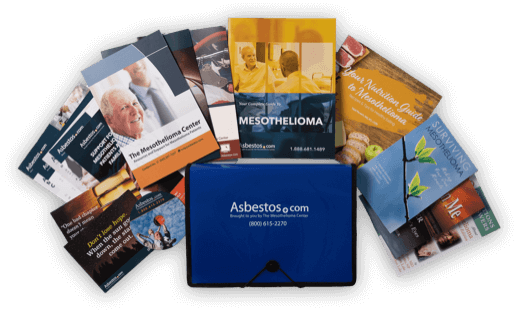 Get a Free Mesothelioma Guide
Free information, books, wristbands and more for patients and caregivers.
Get Your Free Guide
Speaking Out
He has carved an unconventional path – targeting a relatively rare cancer – and taking chances that others would not, speaking out for what he believes is right, and speaking out against what he believes is wrong, even at the expense of alienating those around him.
"It's frustrating at times. I'm not one of those guys who will do whatever it takes to get where they want to go in this field," Cameron said. "I can't look someone in the face, someone who is dying of cancer, and tell them a lie. Others, apparently, can."
Although he also works at the Veterans Administration Medical Center in Los Angeles, he has been critical of the Navy for not doing enough to help veterans with mesothelioma. He has been critical of his peers for failing to treat mesothelioma patients correctly, for pretending they have answers when they really don't. He has been critical of the legal system that forgets the dire need for research funding when it financially penalizes companies that knowingly exposed people to asbestos.
Dr. Cameron

Billions of dollars are changing hands, but very little goes to research. If more went there, we might have a cure by now."
For years Cameron has lobbied his peers in favor of the lung-sparing, Pleurectomy/Decortication (P/D) surgical procedure he does with mesothelioma, and against the more radical Extrapleural Pneumonectomy (EPP) that was being done across the country, especially in Boston and New York.
"I really feel an obligation to my [mesothelioma] patients because there are so few people out there treating it correctly," Cameron said. "Mesothelioma is a cancer that so few know how to help. The patients are desperate and susceptible to people who don't know what they are doing."
Getting Involved
Among his many responsibilities, Cameron is the scientific advisor for the Pacific Heart Lung & Blood Institute and director of the Pacific Mesothelioma Center. He was co-founder and former director of the Mesothelioma Applied Research Foundation, the first foundation dedicated solely to mesothelioma. "In the early years, most thoracic surgeons refused to see them [mesothelioma patients] because there was nothing to offer. They were telling people to 'just go home and die,' essentially. It's come a long way, but there's so far to go," he said.
Cameron never intended to be the mesothelioma guru whose opinions are sought out from around the world. It just evolved. The more he studied the specialty, the more he realized how little was understood about the disease. And the more he got involved.
"There are surgeons giving false hope to patients," he said. "For some reason, physicians feel it's necessary to answer somebody's question even when they don't know the correct answer. That's frustrating to me."
He doesn't talk to patients about a cure for mesothelioma because there is no cure. He talks about controlling the disease, about his multi-modal approach that will allow them to live longer than anyone expects, and with a quality of life that was unheard of 10 years ago.
Cure vs. Control
"A lot of people mean well, but they unknowingly are hurting people with the way they treat this disease," he said. "You can't get stuck in the idea of having to cure it. We can be good at controlling it. You can live forever with a small tumor – if you can find a way to control it. And you're much more likely to be able to control it then to kill off every single cancer cell in your body."
He is buoyed by recent research and advancements that should allow doctors eventually to add a new toxic bacterial molecule to selectively kill off mesothelioma cells without harming the good ones.
"There is a project out there now that could have huge, huge benefits for the treatment of this disease," he said. "But there is just no money to develop it as quickly as it should be. This is a rare cancer, so it's hard to get everyone to take it seriously."
Even though the use of asbestos – which causes mesothelioma – has declined dramatically in the United States through the past 20 years, Cameron believes the problem is not going away. The latency period from exposure to asbestos to obvious symptoms can be anywhere from 10-50 years.
"The concept that asbestos has gone away is just wrong. It's still everywhere," Cameron said. "I was in the hardware store looking on the shelves, and they are selling gaskets that are one-third asbestos. It's still in hoses, in brake pads, a lot of places. We have to keep going on this. I've got a few years left."
Publications
Cameron's research on malignant pleural mesothelioma has been published in the Annals of Surgical Oncology, Annals of Thoracic Surgery and the Journal of Cardiovascular Surgery. In these articles, he shares his expertise on the surgical procedure called an extrapleural pneumonectomy as well as human mesothelioma xenografts.
Disclaimer: Dr. Robert B. Cameron has no professional affiliation with Asbestos.com.

Get Help Contacting this Doctor
Find an Active Mesothelioma Clinical Trial
Find Now
3 Cited Article Sources
The sources on all content featured in The Mesothelioma Center at Asbestos.com include medical and scientific studies, peer-reviewed studies and other research documents from reputable organizations.
How did this article help you?
What about this article isn't helpful for you?
Did this article help you?
Thank you for your feedback.
Would you like to speak with a Patient Advocate?
Last Modified December 2, 2019