California Doctors Who Treat Mesothelioma
Pleural mesothelioma patients in Southern California have close access to Cameron, one of the nation's most respected thoracic surgeons.
Dr. W. Charles Conway in Santa Barbara is an expert in treating peritoneal mesothelioma. He performs cytoreductive surgery with heated chemotherapy, known as HIPEC, which is the most effective treatment option for the cancer.
Top California Mesothelioma Doctors
Mesothelioma and the State of California
California ranks No. 1 in the U.S. for mesothelioma and asbestosis deaths. The state leads the nation in asbestos-related mortality because of its industrial history. California also is home to some of the largest asbestos deposits in the world.
Mines, power generation plants, shipyards and other industrial sites exposed many workers to asbestos and resulted in residents developing related diseases.
California is home to a number of hospitals, cancer centers and doctors specializing in mesothelioma to meet the medical needs of this population.
For example, UCLA Comprehensive Cancer Center is where thoracic surgeon Dr. Robert Cameron developed a lung-sparing surgery for pleural mesothelioma patients. Cameron's pleurectomy and decortication procedure revolutionized patient care and improved long-term mesothelioma survival.
California residents with peritoneal mesothelioma may choose from a number of doctors who specialize in their specific form of the disease including Dr. W. Charles Conway at Ridley Tree Center in Santa Barbara.
California veterans with mesothelioma have several VA medical centers to choose from including VA West Los Angeles Medical Center, which offers specialized treatment for mesothelioma.
Where to Get Mesothelioma Treatment in California
Mesothelioma patients in California visit UCLA Jonsson Comprehensive Cancer Center in Los Angeles to access new clinical trials and some of the best multidisciplinary care in the state.
Patients also visit Ridley-Tree Cancer Center in Santa Barbara to receive treatment for peritoneal mesothelioma and pleural mesothelioma.
Military veterans in California can receive excellent care covered by the U.S. Department of Veterans Affairs at West Los Angeles VA Medical Center.
Research and Clinical Trials in California
A lot of cancer research is conducted in California, including mesothelioma clinical trials and laboratory research. For example, the Pacific Mesothelioma Center, which is under the medical direction of Cameron, conducts ongoing research to develop new therapies.
Mesothelioma Clinical Trials in California
A phase II trial is underway in Los Gatos, California, to assess the treatment response of peritoneal mesothelioma patients treated with heated chemotherapy during cytoreductive surgery.

Five locations throughout Southern California are conducting a phase I and phase II study to test the safety and efficacy of Keytruda (Pembrolizumab) with or without anetumab ravtansine (BAY 94-9343) in pleural mesothelioma patients who test positive for the biomarker mesothelin.

Many locations throughout California are participating in a phase II clinical trial of the immunotherapy drugs Yervoy (ipilimumab) and Opdivo (nivolumab) in patients with peritoneal mesothelioma.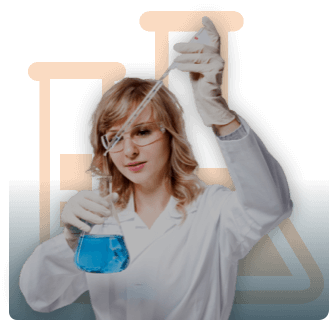 Find Mesothelioma Clinical Trials in California
Find mesothelioma clinical trials near you and learn how to sign up.
Start Now
Mesothelioma Survivors from California
Jim Huff
Pleural Mesothelioma Survivor
When Jim Huff was diagnosed with pleural mesothelioma in 2016, he decided to try cannabis oil and experienced no new cancer growth for 15 months. When the cancer finally started growing, his oncologist at the University of California, San Francisco Medical Center recommended Keytruda. Seven months later, scans revealed no new tumor growth. "Keytruda, for me, seems to be a wonder drug," Huff said. "It seems to be doing everything it's supposed to, and I'll just continue to ride this wave as long as it's there."
Andy Ashcraft
Pleural Mesothelioma Survivor
Andy Ashcraft was diagnosed with stage 4 pleural mesothelioma in 2010. He joined a clinical trial in San Diego that was testing chemotherapy in combination with a new immunotherapy drug called Amatuximab (MORab-099). Ashcraft did especially well on the drug for several years, until it stopped working. At that point, Ashcraft began taking cannabis oil through California's medical marijuana program. He survived seven years with mesothelioma, and he attributed his survival to the treatment he received in his home state.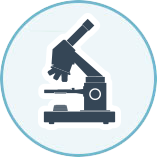 Get Help Enrolling in a Clinical Trial
Access More than $32 BIllion in Trust Funds
Learn How
4 Cited Article Sources
The sources on all content featured in The Mesothelioma Center at Asbestos.com include medical and scientific studies, peer-reviewed studies and other research documents from reputable organizations.
How did this article help you?
What about this article isn't helpful for you?
Did this article help you?
Thank you for your feedback.
Would you like to speak with a Patient Advocate?
Last Modified May 14, 2020