California has long been one of the leading jurisdictions for asbestos lawsuit filings. The state ranks No. 1 in the U.S. for mesothelioma and asbestosis deaths.
During the peak of American asbestos use, many mines and processing plants developed around the state's abundant asbestos deposits. California also led the nation in shipyard asbestos exposure during the WWII years and beyond.
The state is generally considered favorable for asbestos lawsuits. This has led to yearly increases in the number of asbestos claims by both in-state and out-of-state claimants.
In response, the California's courts have taken measures to manage large asbestos caseloads and expedite claims.
For example, "fast-track" scheduling allows mesothelioma cases to go to trial within 120 days. In addition, some Californian judges encourage parties to resolve cases quickly through settlement.
California Asbestos Laws and Regulations
A mix of federal and state laws regulates asbestos in California. Over the past few decades, California lawmakers responded to asbestos risks with laws, regulations, safety standards and programs aimed at reducing exposure.
Title 8 of the California Code of Regulations requires employers to take specific steps to ensure proper air quality and document all levels of potential exposure. Title 8 also governs registration and certification of asbestos contractors and consultants.
Title 8 Regulations Governing Asbestos in California
8 CCR §1529: Regulates asbestos in construction

8 CCR §5208: Regulates asbestos in general industry

8 CCR §8358: Regulates asbestos in shipyards

8 CCR §341.15: Regulates certification of asbestos consultants and site-surveillance technicians
State Departments Overseeing California's Asbestos Laws
Department of Public Health

Department of Industrial Relations

Division of Occupational Safety and Health

Cal/OSHA's Asbestos and Carcinogen Unit

California Environmental Protection Agency

Air Resources Board
Anyone who needs to remove asbestos from a building in California should contact a Cal/OSHA-Certified Asbestos Consultant. These consultants are the only professionals in the state who are qualified to advise on asbestos abatement.
Mesothelioma Lawsuit Filing Deadlines
The statutes of limitations in California set deadlines for filing personal-injury and wrongful-death lawsuits:
Mesothelioma patients have one year to file a personal-injury claim after they are diagnosed.

If a person passes away from mesothelioma, their family has one year from the time of death to file a wrongful-death claim.
A California mesothelioma attorney can determine how these statutes apply to an individual's mesothelioma case.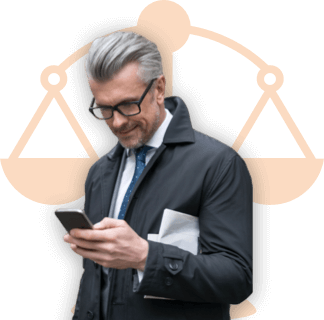 Find a Mesothelioma Attorney in California
Get help finding an attorney who knows the process and can get you and your family the compensation you deserve.
Get Help Now
California Job Sites with Documented Asbestos Exposure
Antioch
Crown Zellerbach Paper Mill

Dupont Chemical Plant

Fibreboard Paper Mill

Kaiser Gypsum Plant
Atwater
Barstow
Barstow Marine Corps Logistics Base
Bishop
Coalinga
King City Asbestos Company (KCAC)
Concord
Concord Naval Weapons Station

Shell Oil Refinery
Eureka
Fairfield
Fresno
Industrial Waste Processing
Gilroy
Lancaster
Lathrop
Los Angeles Area
American Cement Company

American Ceramics Products

Amex Aluminum Plant

Atlantic Richfield Co. (ARCO) Refinery

Bethlehem Steel

California Portland Cement

California Shipbuilding Company

Colton Cement

Consolidated Steel Shipyard

Douglas Aircraft Company

El Toro Marine Corps Air Station

Fibreboard Paper Products

Ford Assembly Plant

Goodyear Plant

H. Krasne & Company

La Habra Stucco Company

Lockheed Martin Aeronautical

Long Beach Naval Shipyard

Los Angeles Dry Dock and Shipbuilding

Los Angeles Gas & Electric

March Air Force Base

McCloskey Sheet Metal

Norton Air Force Base

Procter & Gamble Plant

Richfield Oil Refinery

Riverside Cement

Shell Oil Refinery

Superior Oil Company

Thorpe Insulation Company

Todd Shipyard

U.S. Gypsum Company

U.S. Rubber Tire & Synthetic Rubber Plant

Union Oil Refinery

W.W. Henry Flooring Adhesives

Western Pipe & Steel Company

Zonolite/W.R. Grace & Company
Modesto
Riverbank Army Ammunition Plant
Red Bluff
Diamond National Paper Mill
Sacramento
Aerojet General Aerospace Plant

Mather Air Force Base

McClellan Air Force Base

Procter & Gamble Chemical Plant

Sacramento Army Depot
Samoa
Georgia Pacific Paper Mill
San Diego
Asbestos Roofing Company

Eberhard Benton Roofing

Camp Pendleton Marine Corps Base

Campbell Shipyard

Conair Aircraft Plant

General Dynamics (NASSCO)

San Diego Gas & Electric

San Diego Naval Shipyard

Standard Oil Company Mine
San Francisco Area
Alameda Naval Air Station

American Bitumals and Asphalt Company

American Consumers Industries

Ashland Chemical Company

Bethlehem Steel Shipyard

Fibreboard Paper Products

Ford Motor Company Assembly Plant

General Electric Plant

Hunters Point Naval Shipyard

Kaiser Aluminum & Chemical

Moore Dry Dock Company

Southern Pacific Railroad

U.S. Steel Shipyard

United Engineering Company

Western Pipe & Steel Shipyard
San Jose
Ford Motor Company Assembly Plant

Naval Air Station Moffett Field

Owens-Corning Plant
Tracy
Victorville
Watson
California Mesothelioma Lawsuits
People diagnosed with mesothelioma should speak with a qualified mesothelioma attorney as soon as possible. An attorney can help you file a claim for compensation in California or another state, as appropriate.
Mesothelioma lawyers have helped people in California get compensation for many types of asbestos exposure.
Most cases are based on occupational asbestos exposure. Former construction workers, shipyard workers and veterans are particularly at risk. Children and spouses may also be able to file a lawsuit if they develop mesothelioma because of secondhand asbestos exposure.
Companies that sell dangerous consumer products have been held liable for mesothelioma claims. Recent cases involve asbestos-contaminated talcum powder.
Asbestos Verdicts Awarded to California Workers
$11 million: In 2018, a Los Angeles jury decided in favor of Alfred Mata and his wife in a lawsuit against Liberty Utilities Corp. Mata had developed mesothelioma from secondhand asbestos exposure. His father had worked with Liberty's asbestos-containing pipes and brought toxic dust home on his clothes.

$18 million: In 2016, Philip Depoian won a mesothelioma lawsuit against talc supplier Whittaker, Clark & Daniels. The company had sold the asbestos-contaminated talcum powder products used at the barbershop where Depoian's father had worked.

$13 million: In 2015, Colgate-Palmolive and four other companies were ordered to pay damages to Judith Winkel and her husband. Winkel had developed mesothelioma because of asbestos contamination in Cashmere Bouquet talcum powder.

$48 million: In 2012, the Los Angeles Superior Court awarded damages to the family of Bobbie Izell. He had been exposed to asbestos in construction products while working as a contractor. Major defendants in the mesothelioma lawsuit included CalPortland, Riverside Cement and Union Carbide.

$208 million: In 2010, Rhoda Evans won a mesothelioma lawsuit based on secondhand exposure. Her husband had worked with asbestos cement pipes made by CertainTeed Corporation.

$17 million: In 2008, Dennis Woodard and his wife filed a lawsuit against several manufacturers that had sold asbestos-containing products to the U.S. Navy. Woodard had developed mesothelioma because of exposure he suffered as a machinist's mate and electrician's mate.

$11 million: In 2006, Asbestos Corporation Limited was order to pay damages to Joseph Garza and his wife. Garza had used the company's products to repair ship boilers at the Hunters Point Naval Shipyard and other shipyards. The asbestos in the products cause Garza to develop asbestosis.

$33 million: In 2002, a San Francisco jury decided in favor of Alfred Todak, a former shipyard worker. He had developed mesothelioma after being exposed to several manufacturers' asbestos-containing products.
Settlements
Out-of-court settlement amounts for California mesothelioma cases are usually kept undisclosed. This means the information is not publically available.
However, law firms specializing in asbestos cases are known to secure mesothelioma settlements worth over a million dollars for clients.
Trust Funds
Federal asbestos trust funds provide compensation in cases where the company responsible has filed for bankruptcy. Certain jurisdictions in California require plaintiffs to disclose bankruptcy-trust claims when they file a lawsuit.
An experienced mesothelioma lawyer in California can offer guidance on what trust-fund resources a patient may be eligible for.
Get Your Free Mesothelioma Legal Guide
Sign Up
19 Cited Article Sources
The sources on all content featured in The Mesothelioma Center at Asbestos.com include medical and scientific studies, peer-reviewed studies and other research documents from reputable organizations.
How did this article help you?
What about this article isn't helpful for you?
Did this article help you?
Thank you for your feedback.
Would you like to speak with a Patient Advocate?
Last Modified November 26, 2019