History
J.T. Thorpe, Inc., was founded in 1906 in San Francisco, California, and eventually grew to become one of the top refractory contractor businesses in the United States.
Refractory contractors construct and repair industrial equipment that operates in extremely high-temperature or acidic conditions, such as steam boilers, furnaces and chemical refining machinery. The engineering challenges involved in these dangerous installations go beyond the construction trades, making the expertise of refractory contractors essential to power plants, shipyards, oil refineries and other heavy industries.
For much of J.T. Thorpe's history, asbestos was a primary ingredient in many of the refractory materials the company used. Many manufacturing and construction companies of the 20th century celebrated the naturally occurring mineral for its ability to increase the heat resistance and durability of almost any construction material it is mixed into.
To protect their profits, executives denied any knowledge of the mineral's lethal toxicity until the weight of the evidence against them finally led to a deluge of lawsuits in the 1970s and 1980s. J.T. Thorpe ceased using asbestos-containing materials, but too late to avoid the legal consequences. The company filed for Chapter 11 bankruptcy protection in 2002 and emerged four years later. Today, the company is known as J.T. Thorpe & Sons, Inc.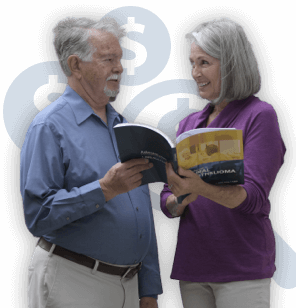 Exposed to Asbestos at J. T. Thorpe, Inc.?
Gain access to trust funds, grants and other forms of compensation for you or your loved ones.
Get Help Now
Thorpe Asbestos Settlement Trust Funds
Many J.T. Thorpe employees who worked with refractory materials were subjected to long-term occupational asbestos exposure, which increased their risk of developing asbestos-related diseases such as mesothelioma and asbestosis later in life. Employees of the businesses that contracted J.T. Thorpe have also suffered asbestos exposure while working in proximity to J.T. Thorpe's installations.
Workers at risk of asbestos exposure from refractory materials included:
Insulators
Boiler workers
Power plant workers
Oil refinery workers
Chemical plant workers
Shipyard workers
To emerge from bankruptcy, J.T. Thorpe had to create the J.T. Thorpe Settlement Trust to provide compensation to present and future victims of asbestos exposure. Since its creation in 2006, the trust has compensated more than 4,500 claimants, and it paid out more than $8 million in the year 2016 alone.
There are two other asbestos settlement trust funds with very similar names:
The Thorpe Insulation Settlement Trust was created in 2010 when the Thorpe Insulation Company emerged from bankruptcy, and since then, it has compensated more than 2,500 claimants. More than $68 million in claim payments were made in 2016, and total trust assets at the end of that year equaled $469 million.
The J.T. Thorpe Company Successor Trust was established in 2004 through the Chapter 11 bankruptcy of a refractory contractor company based in Houston, which mainly served clients in Texas and Louisiana.
5 Cited Article Sources
The sources on all content featured in The Mesothelioma Center at Asbestos.com include medical and scientific studies, peer-reviewed studies and other research documents from reputable organizations.
How did this article help you?
What about this article isn't helpful for you?
Did this article help you?
Thank you for your feedback.
Would you like to speak with a Patient Advocate?
Last Modified November 8, 2018