Mesothelioma Treatment by State
Fact Checked
Our fact-checking process begins with a thorough review of all sources to ensure they are high quality. Then we cross-check the facts with original medical or scientific reports published by those sources, or we validate the facts with reputable news organizations, medical and scientific experts and other health experts. Each page includes all sources for full transparency.
Certain states have earned a strong reputation for excellent mesothelioma treatment. California and New York feature some of the most sought-after mesothelioma surgeons, while Florida and Illinois feature innovative programs for radiation therapy, immunotherapy and clinical trial research.
Page Topics
Finding Mesothelioma Treatment Options Near You
Patients and families facing a mesothelioma diagnosis wonder where they should go to access the best treatment. The answer depends on several factors, including whether the patient has pleural or peritoneal mesothelioma, the cancer's stage and even its cell type.
Several cancer centers throughout the U.S. feature doctors who specialize in different treatment modalities for mesothelioma, including surgery, chemotherapy and radiation therapy.
These teams collaborate to offer multidisciplinary treatment that fights mesothelioma in multiple ways, giving patients the best chance at long-term survival.
Top States for Mesothelioma Treatment
Find Top Cancer Centers Near You
Don't see your state? Find out how our Doctor Match program can help.
Mesothelioma Treatment by Region
East
Eastern states, particularly New York and New Jersey, have higher rates of mesothelioma because of the region's rich industrial and manufacturing history. There's a higher concentration of mesothelioma doctors and treatment centers in this region to meet the medical needs of those affected by asbestos-related diseases.
New York is home to several mesothelioma specialty centers such as Mount Sinai Hospital, NYU Langone Medical Center and Roswell Park Comprehensive Cancer Center. Dr. Raja Flores at Mount Sinai is a thoracic surgeon and pleural mesothelioma specialist who has dedicated part of his career to helping 9/11 first responders coping with asbestos-related diseases.
Patients with peritoneal mesothelioma are close to the world's most renowned surgeon for the abdominal cancer, Dr. Paul Sugarbaker at the Washington Cancer Institute in Washington, D.C.
Sugarbaker innovated the most effective procedure for peritoneal mesothelioma, which combines cytoreductive surgery with heated chemotherapy.
West
Western states have a relatively high incidence of mesothelioma because of environmental exposure that happened near natural deposits of asbestos and occupational exposure that took place in shipyards and other industrial job sites.
California is home to one of the world's most renowned mesothelioma surgeons and several of the nation's top-rated mesothelioma treatment centers, including Ridley-Tree Cancer Center in Santa Barbara and the West Los Angeles VA Medical Center.
Dr. Robert Cameron of UCLA Jonsson Comprehensive Cancer Center pioneered a lung-sparing surgery for early-stage pleural mesothelioma that has become the most popular procedure for patients diagnosed early enough to qualify for it.
Central
Rates of mesothelioma are generally lower in the central region. However, certain states, such as Illinois, have higher rates of mesothelioma because of asbestos exposure that happened in factories and manufacturing plants.
Mesothelioma patients in this region have access to some of the most innovative clinical trials for the disease at the University of Chicago Comprehensive Cancer Center. The facility is home to Dr. Hedy Kindler, who treats pleural and peritoneal mesothelioma patients.
The Mayo Clinic in Rochester, Minnesota, has several thoracic surgeons who specialize in mesothelioma, and the center participates in numerous clinical trials for the disease.
South
Rates of mesothelioma in the South are lower compared to other regions, with the exception of Florida.
Florida ranks No. 2 in the U.S. for mesothelioma and asbestosis deaths, largely because of its retirement population. For this reason, many of the South's best mesothelioma doctors and treatment centers are located in Florida.
Patients with pleural mesothelioma turn to the highly trained and experienced thoracic surgeon Dr. Jacques Fontaine at H. Lee Moffitt Cancer Center in Tampa. Fontaine is regularly asked to provide his expertise in the development of new mesothelioma treatments such as Tumor Treating Fields.
Patients with peritoneal mesothelioma may access the most effective treatment for the disease — cytoreductive surgery with heated chemotherapy — at Sylvester Comprehensive Cancer Center in Miami. Dr. Mecker Moller, a surgical oncologist who specializes in peritoneal mesothelioma, was the first surgeon to perform the procedure in South Florida.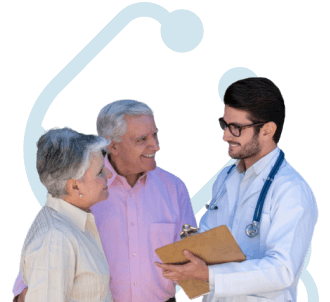 Find a Mesothelioma Cancer Center
Top mesothelioma cancer centers have cutting-edge technology and multidisciplinary teams with experience treating this rare disease.
Sugarbaker Legacy Lives on Throughout the US
Known as "Mr. Mesothelioma," Dr. David Sugarbaker dedicated his medical career to developing and advancing treatment for the asbestos-related cancer. A pioneer in the field, he developed the extrapleural pneumonectomy surgery for pleural mesothelioma, and even invented a specialized walker for patients recovering from surgery.
Sugarbaker passed his skills and knowledge to other thoracic surgeons looking to specialize in pleural mesothelioma. Some of the surgeons throughout the U.S. who trained under Sugarbaker include:
Dr. Abraham Lebenthal at Brigham and Women's Hospital in Boston
Dr. Alexander Farivar at Swedish Medical Center in Seattle
Dr. David P. Mason at Baylor University Medical Center in Dallas
Dr. Jacques Fontaine at H. Lee Moffitt Cancer Center in Tampa, Florida
Dr. Marcelo DaSilva at AdventHealth Orlando in Florida
Dr. Nestor Villamizar at Sylvester Comprehensive Cancer Center in Miami
---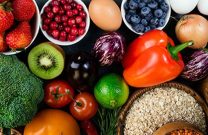 Get Free Recipes for Mesothelioma Patients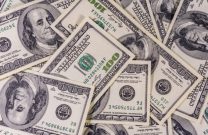 Access More than $32 Billion in Trust Funds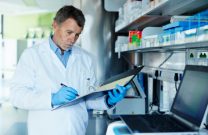 Find Active Mesothelioma Clinical Trials
---
Tell us what you think
Did this article help you?
How did this article help you?
What about this article isn't helpful for you?
Did this article help you?
Thank you for your feedback. Would you like to speak with a Patient Advocate?
---