Mesothelioma Treatment in Illinois
Fact Checked
Our fact-checking process begins with a thorough review of all sources to ensure they are high quality. Then we cross-check the facts with original medical or scientific reports published by those sources, or we validate the facts with reputable news organizations, medical and scientific experts and other health experts. Each page includes all sources for full transparency.
Mesothelioma patients in Illinois can access treatments and therapies such as chemotherapy, surgery and radiation therapy. Cancer centers in the state of Illinois are leading a number of active clinical trials and are home to top mesothelioma specialists Dr. Wickii Thambiah Vigneswaran and Dr. Hedy Lee Kindler.
Page Topics
Top Illinois Mesothelioma Cancer Centers
5841 S Maryland Avenue, Chicago, IL 60637
Doctors in Hospital: 7
2160 S. 1st Ave., Maywood, IL 60153
Doctors in Hospital: 5
Chicago: A Hub for Mesothelioma Treatment
Many mesothelioma patients in Illinois visit Loyola University Medical Center, just west of Chicago, to receive multidisciplinary care from a team of mesothelioma experts. The center also offers mesothelioma clinical trials and conducts immunotherapy research.
Patients also visit the University of Chicago Comprehensive Cancer Center to access clinical trials and some of the nation's top mesothelioma doctors. Research conducted here has led to new standards of care for mesothelioma, making it one of the best mesothelioma research centers in the world.
Illinois residents may need financial assistance to afford medical care because mesothelioma treatments are costly. Patients should consider speaking with an Illinois mesothelioma lawyer to learn more about their legal options for compensation. Illinois companies that made asbestos products may be liable for your asbestos exposure and medical expenses related to your diagnosis.
Mesothelioma Specialists in Illinois
Pleural mesothelioma patients in Illinois who qualify for surgery may work with Dr. Wickii Vigneswaran, a thoracic surgeon at Loyola with more than 30 years of experience treating the rare cancer.
Vigneswaran is an expert in robotic surgery, which reduces complications and shortens recovery time for patients.
Peritoneal and pleural mesothelioma patients see Dr. Hedy Kindler at the University of Chicago Comprehensive Cancer Center. She serves as the director of the mesothelioma program and as the medical director for gastrointestinal oncology. Kindler understands her patients in a way that most doctors can't because she lost her father to mesothelioma.
Top Illinois Mesothelioma Doctors
Dr. Wickii Vigneswaran is an internationally renowned thoracic surgeon who specializes in pleural mesothelioma and other diseases of the chest. He is double board certified in thoracic and cardiac surgery, an expert in robotic surgery and has more than 30 years of experience treating mesothelioma.
Dr. Hedy Lee Kindler is the director of the Mesothelioma Program at the University of Chicago Medical Center. She became a leading mesothelioma researcher and oncologist after losing her father to mesothelioma. Kindler is board certified in medical oncology and internal medicine, and she specializes in gastrointestinal oncology.
Pioneering Mesothelioma Chemotherapy Research in Illinois
Illinois ranks No. 7 in the nation for mesothelioma and asbestosis deaths. The state's high ranking is largely caused by a long history of industrial work.
Many workers were exposed to asbestos products used in factories, manufacturing plants, mills, power plants and other industrial settings.
The state has allocated resources to meet the medical needs of asbestos workers with some of the best mesothelioma treatment centers and research facilities in the world.
For example, the University of Chicago Comprehensive Cancer Center has conducted clinical trials that revolutionized chemotherapy for mesothelioma. One trial led to U.S. Food and Drug Administration approvals for cisplatin and Alimta (pemetrexed), now the standard-of-care chemotherapy combination for mesothelioma treatment.
Mesothelioma Clinical Trials in Illinois
Illinois is home to some of the world's best research facilities and innovative mesothelioma clinical trials. Research conducted in the state has led to major breakthroughs in mesothelioma treatment.
A number of mesothelioma clinical trials are currently recruiting participants in Illinois.
A phase II clinical trial of the immunotherapy drugs Yervoy (ipilimumab) and Opdivo (nivolumab) is enrolling patients with peritoneal mesothelioma. This trial is available at numerous hospitals and medical facilities throughout Illinois.
The University of Chicago is participating in a phase II and phase III clinical trial of a new drug called ADI-PEG 20 in combination with chemotherapy. This is a randomized trial that includes a placebo group, which means some patients will receive chemotherapy and a placebo instead of the new drug.
More than 30 locations in Illinois are participating in a phase I clinical trial testing the efficacy of an immunotherapy drug in combination with chemotherapy, surgery and radiation in patients with stage 1, stage 2 or stage 3 pleural mesothelioma. The immunotherapy drug is a monoclonal antibody called Tecentriq (atezolizumab), which researchers hope will attack any remaining cancer cells after surgery.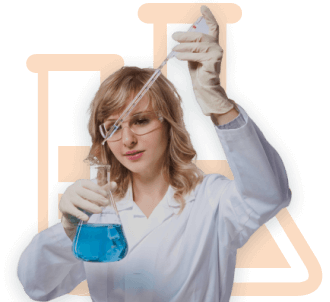 Find Mesothelioma Clinical Trials in Illinois
Find mesothelioma clinical trials near you and learn how to sign up.
Cancer Support Services in Illinois
Firefighters are one of the many professions at risk for asbestos exposure and mesothelioma. Firefighter Cancer Support Network offers firefighters and their families assistance after a cancer diagnosis. Patients can expect one-on-one support from fellow firefighters and receive help with testing and treatment processes.

Located at Memorial Medical Center in Springfield, this group meets to address the emotional and psychological toll of a cancer diagnosis. Finding Hope focuses on improving health and wellness through cancer education and community development.

West Suburban Medical Center in Oak Park provides support services through Imerman Angels, a group dedicated to one-on-one counseling with cancer patients. Through a unique matching process, Imerman Angels connects patients with someone who has faced the same type of cancer.
Mesothelioma Survivors from Illinois
F.X. Dickert
Peritoneal Mesothelioma Survivor
When F.X. Dickert was diagnosed with peritoneal mesothelioma in 2015, he decided to undergo cytoreductive surgery with heated chemotherapy. Unfortunately, the cancer came back and he underwent the same procedure two more times within several years. Each procedure helped control the cancer for a period of time. In 2017, his surgeon referred him to Kindler, who recommended an immunotherapy clinical trial at the University of Chicago Comprehensive Cancer Center to keep the cancer in control. "I'm already supposed to be dead, according to the doctors who I saw first, but I've still got a long list of things to do yet," Dickert said. "I've got people to see, places to go. My glass is always half full. That's not going to stop now."
Kathy Angerman
Pleural Mesothelioma Survivor
Kathy Angerman was diagnosed with pleural mesothelioma in 2010 and underwent a pleurectomy and decortication surgery. The procedure successfully controlled her cancer for several years until it returned in 2013. She decided to join an immunotherapy clinical trial at the University of Chicago Comprehensive Cancer Center, and it controlled her cancer growth for six months. When the cancer returned, she went back on chemotherapy. "I'm a walking miracle," Angerman said. "We all know mesothelioma doesn't stop by itself, and that chemotherapy only does so much for so long. So there's really no other way to explain what has happened, except that God has been good to me."
---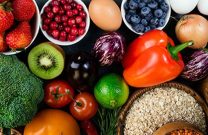 Get Free Recipes for Mesothelioma Patients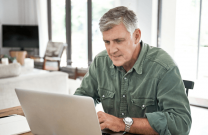 Mesothelioma Case Value Webinar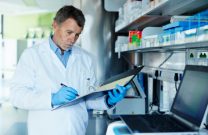 Find Active Mesothelioma Clinical Trials
---
Tell us what you think
Did this article help you?
How did this article help you?
What about this article isn't helpful for you?
Did this article help you?
Thank you for your feedback. Would you like to speak with a Patient Advocate?
---