Illinois has a long history of industrialization. During the 20th century, heavy industry and manufacturing plants sprang up all throughout the state. Unfortunately, the once common use of asbestos in these facilities has led to Illinois ranking seventh in the nation for asbestos-related deaths.
Since the dangers of asbestos came to light, Madison County has become one of the nation's top jurisdictions for asbestos litigation.
Throughout the 1990s and into the early 2000s, asbestos lawsuits became seriously backlogged in the county. In response, the judicial system implemented reforms to process asbestos cases more efficiently. Mesothelioma patients can benefit from a fast-track filing process.
In addition, most mesothelioma claims filed in Madison County are settled out of court before going to trial.
Illinois Asbestos Laws and Regulations
Federal, state and regional laws regulate asbestos in Illinois. Title 77 of the Illinois Administrative code details requirements for asbestos abatement in commercial and public buildings, including schools. Cook County and the City of Chicago have their own regulations as well.
Only licensed professionals may perform asbestos removal in commercial and public buildings in Illinois. This requirement also extends to residential buildings with more than four units.
Agencies That Regulate Asbestos in Illinois
Illinois Environmental Protection Agency Asbestos Unit: The Illinois EPA enforces the National Emission Standards for Hazardous Air Pollutants (NESHAP).

Illinois Department of Public Health: The IDPH inspects asbestos-abatement projects and sets licensing requirements for asbestos-management professionals.

Occupational Safety and Health Administration: OSHA holds businesses accountable for keeping employees safe from asbestos.

Cook County Department of Environmental Control: Cook County has additional permitting requirements for asbestos abatement.

Chicago Department of Public Health: The City of Chicago also has extra permitting requirements.
The Illinois Small Business Environmental Assistance Program can help business owners understand the requirements for compliance.
Mesothelioma Lawsuit Filing Deadlines
The deadlines for filing personal-injury and wrongful-death lawsuits come from the Illinois statutes of limitations:
Mesothelioma patients have two years to file a personal-injury claim from the time they are diagnosed.

For wrongful-death claims filed by surviving family members, the time limit is two years from the date of death.
Mesothelioma patients and family members should consult an Illinois mesothelioma attorney as soon as possible about when to file a lawsuit.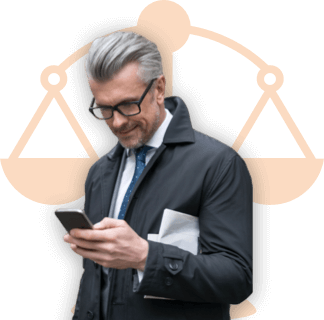 Find a Mesothelioma Attorney in Illinois
Get help finding an attorney who knows the process and can get you and your family the compensation you deserve.
Get Help Now
Illinois Job Sites with Documented Asbestos Exposure
Baldwin
Bloomington
Buda
Zonolite Processing Plant
Centralia
Illinois Central Railroad
Chicago Area
Abex/Amsco Steel Plant
Amoco Chemical
Armour & Company Plant
AT&T Hawthorne Works Plant
B&O Railroad
Blaw-Knox Foundry
Calumet Shipyard
Campbell's Soup Plant
Carnegie Steel Company
Caterpillar Plant
Chicago Bridge & Iron Company
Commonwealth Edison Nuclear Power Plant
Continental Can Plant
Crawford Station Power Plant
Cyclone Blow Pipe
Danly Machine Specialties
Durable Rubber
Eastman Kodak Company
Fansteel Metallurgical Shop
Fisk Generating Station
Forty-Eight Insulations Plant
General Electric Appliance Plant
General Mills Food Plant
General Motors Plant
Goodyear Plant
Great Lakes Naval Training Center
Great Lakes Power Plant
Grundy Industries
Hawthorne Works Plant
Hotpoint Appliance Factory
Inland Steel Mill
International Harvester Plant
John Deere Tractor Factory
Johns-Manville Plant
Johnson & Johnson Consumer Products Plant
Joliet Arsenal
Joliet Powerhouse
Kautt & Bux Manufacturing
Kentile Floors
LTV Steel
Mobil Oil Refinery
Proctor & Gamble Plant
Pure Oil Refinery
Republic Steel Mill
Reynolds Metals Plant
RG Construction Services
Skil Tool Plant
Standard Oil Refinery
Stauffer Chemical Plant
U.S. Steel Mill
Union Oil
U.S. Reduction Aluminum Smelter
Valley Mold and Iron
W.F. Hall Printing Company
Zonolite Processing Plant
Decatur Area
A.E. Staley Manufacturing Company
Mueller Foundry
Pittsburgh Plate Glass
York Electronics
East Dubuque
Apple River Chemical Plant
Gayleburg
Girard
Zonolite Processing Plant
Hillsboro
Ball Brothers Glass Company
Kankakee
American Marietta Paint Plant
Kewanee
Moline
Ottawa
CB&Q Railroad
Libby-Owens-Ford Glass Plant
Ottawa Chemical Plant
Peoria
Zonolite Processing Plant
Quincy
Zonolite Processing Plant
Rockford Area
J.I. Case Company
Chrysler Plant
Dearborn Rubber Corporation
Glidden Paint Company
Green Brothers Steel Foundry
Gunite Plant
O&H Foundry
Rockford Drop Forge
Sunstrand Machine Tool Company
Vanron
Springfield
Allis-Chalmers Assembly Plant
CWLP Power Plant
Pillsbury Mills Plant
Sterling
Northwestern Steel & Wire
St. Louis Area
Alton Box Board Plant
Aluminum Ore Plant
American Steel
AO Smith-Granite
Cahokia Powerhouse
Johns-Manville Plant
Laclede Steel Plant
Midwest Rubber
Mobil Oil Refinery
Monsanto Chemical Plant
National Enameling/Stamping Company (NESCO)
National Steel
Owens-Illinois Glass Plant
Scott Air Force Base
U.S. Steel Mill
Streator
Owens-Illinois Glass Plant
Sycamore
Anaconda Ericsson Wire & Cable Plant
Tuscola
Petro Chemical Refinery
U.S. Industrial Chemical Plant
U.S.I. Engineering Plant
Zion
Zion Nuclear Power Station
Illinois Mesothelioma Lawsuits
If you are suffering because of past asbestos exposure, you may be entitled to legal compensation. An experienced mesothelioma attorney can help you evaluate your options. They can advise you about whether to file a claim in Illinois or another state jurisdiction.
Mesothelioma lawyers in Illinois have helped former factory workers, construction tradesmen and their families secure multimillion-dollar verdicts.
Asbestos Verdicts Awarded to Illinois Workers
$5 million: In 2017, Tremco was ordered to pay damages to the family of Willard Krumwiede. Tremco had supplied asbestos-containing tape and caulk that Krumwiede used during his career as a window glazier. Krumwiede had gone on to develop mesothelioma.

$90 million: In 2011, a jury decided in favor of Charles Gillenwater in a mesothelioma lawsuit. During his career as a pipefitter, Gillenwater had been exposed to asbestos in products made by Owens-Illinois, Honeywell, Pneumo Abex and John Crane.

$1.5 million: In 2011, Florence Campbell was awarded damages for the death of her husband. Richard Campbell had developed mesothelioma after working with asbestos-containing wires and cables at the U.S. Steel plant in Chicago. The defendant company was Ericsson.

$3.4 million: In 2009, a jury awarded damages to the family of Richard Worthley, who had worked at a Johns-Manville cement plant. Worthley had developed mesothelioma because of exposure to asbestos supplied by Advocate Mines Limited.

$16 million: In 2001, Armstrong Contracting and Supply Company was ordered to pay damages to James Crawford and his wife. Crawford had developed mesothelioma after being exposed to the company's asbestos-containing insulation products at an Owens-Illinois Glass plant.
Settlements
Most mesothelioma claims are settled privately before going to trial, and lawsuits in Illinois are no exception.
Though settlements are typically worth less than jury verdicts, experienced mesothelioma lawyers are known to secure settlement amounts in the millions of dollars for patients in Illinois.
Trust Funds
When a company responsible for a person's asbestos exposure has filed for bankruptcy, compensation may be available from an asbestos bankruptcy trust. A mesothelioma attorney can evaluate which trust funds a patient can file a claim with.
In Illinois, defendants in a mesothelioma lawsuit may be entitled to a setoff if the plaintiff has already received compensation from an asbestos trust fund. A setoff reduces the amount of the damages awarded by the jury.
Get Your Free Mesothelioma Legal Guide
Sign Up
9 Cited Article Sources
The sources on all content featured in The Mesothelioma Center at Asbestos.com include medical and scientific studies, peer-reviewed studies and other research documents from reputable organizations.
How did this article help you?
What about this article isn't helpful for you?
Did this article help you?
Thank you for your feedback.
Would you like to speak with a Patient Advocate?
Last Modified November 26, 2019