Pleural Specialist
A medical doctor who treats pleural mesothelioma, an asbestos-related cancer that develops in the pleura, which is the thin lining that covers the lungs and chest wall.
Dr. Wickii Thambiah Vigneswaran
Thoracic Surgeon
Dr. Wickii Vigneswaran at the Loyola University Medical Center is an internationally recognized thoracic surgeon with expertise in the treatment of pleural mesothelioma.
Quick Facts
Get to Know Dr. Wickii Vigneswaran
Dr. Wickii Vigneswaran worked previously at Loyola University from 1998 to 2005 before joining the nearby University of Chicago Cancer Center, where he helped build programs for lung transplantation and mesothelioma treatment.
He returned to Loyola University Medical Center for a second stint in 2016 when he was named chief of thoracic surgery.
The goal in returning to Loyola was to build a nationally recognized thoracic oncology surgery program that included advanced treatment of mesothelioma, something it previously lacked.
He started Loyola's first multidisciplinary mesothelioma tumor board, which now meets biweekly to discuss each patient.
Vigneswaran has performed almost 300 surgeries for mesothelioma patients in his career, doing the aggressive extrapleural pneumonectomy and the lung-sparing but more detailed pleurectomy and decortication.
He has been a national leader in the belief that age alone should not be a deterrent to aggressive, potentially curative surgery for mesothelioma.
He also has extensive experience in minimally invasive robotics and video-assisted thoracic surgery, which is being used with different lung diseases.
Contact Wickii Thambiah Vigneswaran
Specialties of Dr. Wickii Vigneswaran
Lung cancer
Robotic surgery
Lung transplantation
Video-assisted surgery
Esophageal cancer
Bronchial Stenting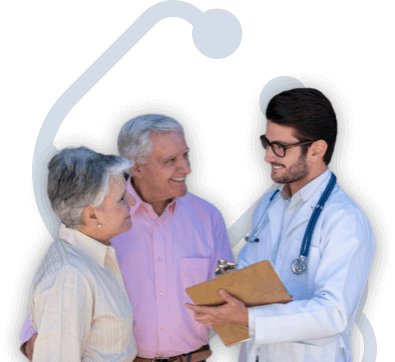 Talk to a Doctor About Your Diagnosis
We can help you or a loved one get in contact with Dr. Vigneswaran and find the treatment that's best for you.
Dr. Wickii Vigneswaran's Experience and Medical Education
Loyola University Medical Center
University of Chicago Medical Center
University of Illinois
Mayo Clinic, Rochester, Minnesota (Fellowship)
University of Colorado School of Medicine (Fellowship)
University of Peradeniya, Sri Lanka (M.D.)
Walsall General Hospital (Residency)
Awards and Certifications
Royal College of Physicians and Surgeons of Canada
Thoracic Surgery, Cardiothoracic Vascular Surgery
American College of Chest Physicians
Royal College of Surgeons of Edinburgh
Publications of Dr. Wickii Vigneswaran
Vigneswaran, W. et al. (2017 March) Amount of Epithelioid Differentiation Is a Predictor of Survival in Malignant Pleural Mesothelioma. Annals of Thoracic Surgery.
Williams, T. et al. (2015, November 1). Extended Pleurectomy and Decortication for Malignant Pleural Mesothelioma Is an Effective and Safe Cytoreductive Surgery in the Elderly. Annals of Thoracic Surgery.
Molberg, N. et al. (2012, October 1). Quality of Life After Radical Pleurectomy Decortication for Malignant Pleural Mesothelioma. Annals of Thoracic Surgery.

Browse Our Free Mesothelioma Webinars
Access More than $32 Billion in Trust Funds

Find Active Mesothelioma Clinical Trials