About Wickii Thambiah Vigneswaran
Accolades

Pleural and Lung Cancer

Pericardial Mesothelioma

Mesothelioma Pioneer

Team Leader

30+ Years of Experience

Robotic Surgery

Board Certified in Thoracic and Cardiac Surgery
Vigneswaran previously was professor of surgery, associate chief of cardiac and thoracic surgery, as well as director of the Lung and Heart-Lung Transplantation Division at the University of Chicago Medical Center, which U.S. News & World Report ranked as No. 15 cancer treatment in the nation.
A pioneer in the fields of minimally invasive, robot- and video-assisted thoracic surgery, Vigneswaran treats patients with advanced malignant diseases like lung cancer and mesothelioma.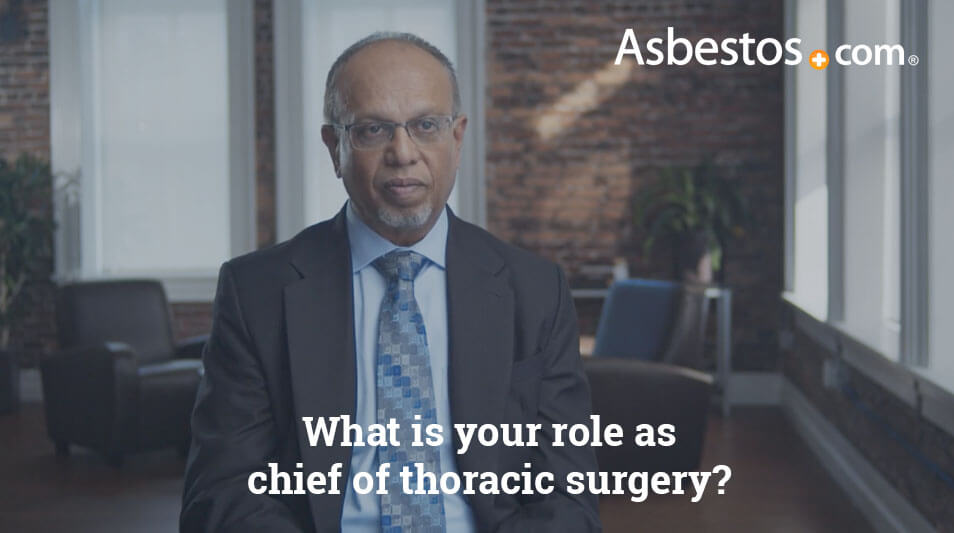 After receiving his medical degree, he then completed internships in the United Kingdom at Kinston General Hospital and Darlington Memorial Hospital. Multiple residencies in England and Scotland followed, as well as several fellowships in the United Kingdom and the United States. He has practiced at the Children's Hospital in Denver, the University of Colorado Health Sciences Center and the Mayo Clinic in Rochester, Minnesota.
In 2005, Vigneswaran and his lung transplant team moved to the University of Chicago Medical Center from the Loyola University Medical Center, where he has had previously served as chief of thoracic surgery, director of lung and heart-lung transplantation and co-director of thoracic oncology since 1998. Prior to that, he was director of thoracic surgery, heart and lung transplantation and lung-volume-reduction surgery at the University of Illinois at Chicago Medical Center.
Team-Based Approach
Vigneswaran strongly advocates multidisciplinary and team-based approaches to disease management. As a member of the University of Chicago Medical Center's Mesothelioma Program, he worked in collaboration with physicians in pulmonary medicine, medical and radiation oncology, radiology, immunology, transplant biology, pathology and other specialties. His expertise in the surgical management of mesothelioma was vital to that program's success.
He leads several medical organizations, including the International College of Surgeons and the American College of Chest Physicians. He is certified in cardiothoracic surgery and is a fellow of surgical and medical societies in Scotland, England, Canada and the United States. His fellowships include the Royal College of Surgeons and Physicians of Canada, the Royal College of Surgeons of Edinburgh, the American College of Surgeons, the American College of Chest Physicians and the Royal Society of Medicine.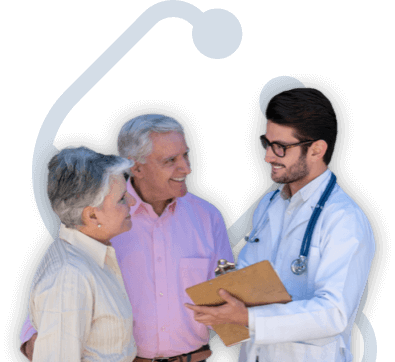 Talk to a Doctor About Your Diagnosis
We can help you or a loved one get in contact with Dr. Vigneswaran and find the treatment that's best for you.
Get Started Today
Vigneswaran has authored more than 85 articles and book chapters and serves on the editorial review boards of several highly acclaimed medical journals, including the Annals of Thoracic Surgery, American Review of Respiratory Disease, American Journal of Transplantation, International Surgery, Chest, Clinical Investigation, Journal of Surgical Research and the Journal of Heart and Lung Transplantation.
In 2010, he edited a comprehensive lung transplantation book covering everything from the history of the lung transplant program to the procedure's long term effects.
See More Top Mesothelioma Doctors
Dr. Vigneswaran's Publications
Published in Academic Radiology, "Quantitative Measurement of Lung Re-expansion in Malignant Pleural Mesothelioma Patients Undergoing Pleurectomy/Decortication" explained the effectiveness of this procedure for patients with mesothelioma.
Learn More About Mesothelioma Treatment in Illinois
Disclaimer: Dr. Wickii Thambiah Vigneswaran has no professional affiliation with Asbestos.com.

Get Help Contacting this Doctor
Find an Active Mesothelioma Clinical Trial
Find Now
4 Cited Article Sources
The sources on all content featured in The Mesothelioma Center at Asbestos.com include medical and scientific studies, peer-reviewed studies and other research documents from reputable organizations.
How did this article help you?
What about this article isn't helpful for you?
Did this article help you?
Thank you for your feedback.
Would you like to speak with a Patient Advocate?
Last Modified August 9, 2020