About Hedy Lee Kindler
Accolades

Pleural and Lung Cancer

Top Doctor

Excellence in Research

Team Leader

Board Certified in Medical Oncology

Board Certified in Internal Medicine
After her father passed away from mesothelioma, Dr. Hedy Kindler embarked on a path to specialize in treating the cancer, which is almost always caused by asbestos exposure.
Kindler began by obtaining a Bachelor of Science in Biology from Yale University, after which she earned her M.D. at the State University of New York in 1989. Her two consecutive residencies at the University of California Los Angeles and Montefiore Medical Center further educated her in internal medicine.
A fellowship at the Memorial Sloan-Kettering Cancer Center in 1995 was Kindler's next step in becoming a mesothelioma doctors. The fellowship's hematology and oncology focus prepared her for her current position as the medical director of Gastrointestinal Oncology and the director of the mesothelioma program at the University of Chicago. She also serves as an associate professor of medicine for UC.
Focused on Mesothelioma
While working at the University of Chicago Medical Center and the Center for Advanced Medicine, Kindler continues to conduct research on emergent drugs for malignant mesothelioma.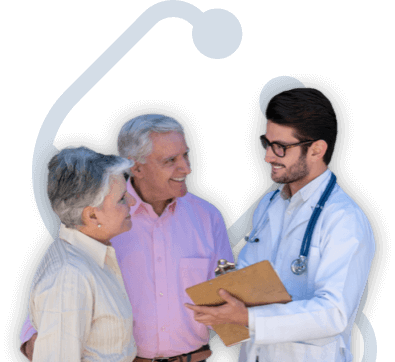 Get the Best Treatment
Get help connecting with Dr. Kindler and find the treatment that's best for you.
Get Help Now
As the chair of the Mesothelioma Subcommittee of the Cancer and Leukemia Group B, Kindler is responsible for designing and overseeing clinical trials for novel medications. These trials have included a phase II study of high-dose chemotherapeutic drugs for advanced lung carcinoma and a comparison of CT techniques for the diagnosis of mesothelioma.
In a slideshow assembled for a 2008 presentation, Kindler highlighted the shift in mesothelioma treatment over the years. She cited a 2003 clinical trial as changing her outlook on the role of chemotherapy for malignant mesothelioma, leading her to favor a pemetrexed and cisplatin combination for her patients. She also advocated the development of better drugs through more selective clinical trials.
Kindler has contributed to more than 80 articles published in scholarly journals, including "Update on Malignant Pleural Mesothelioma" in Seminars in Respiratory and Critical Care Medicine and "Malignant Pleural Mesothelioma: an Update on Biomarkers and Treatment." She also authored the book, "Mesothelioma: An Issue of Hematology/Oncology Clinics."
While malignant mesothelioma is Kindler's main clinical interest, her board certification in internal medicine and medical oncology also extends to other illnesses such as colon cancer, pancreatic cancer, rectal cancer and gastrointestinal tumors. Kindler was invited to speak at the 2011 Workshop on Foundations of Pancreatic Cancer. She also has been involved with several pancreatic cancer clinical trials.
Kindler is a member of the American Association for Cancer Research, the American Society of Clinical Oncology, the International Association for the Study of Lung Cancer, the International Mesothelioma Interest Group and the Mesothelioma Applied Research Foundation.
Interview with Dr. Kindler
Dr. Hedy Kindler joined the fight against mesothelioma because she was drawn to — and fascinated by — the intricacies of this rare, but complex cancer.
She stayed because of the people.
Kindler – now Hedy Kindler, M.D. – is director of the Mesothelioma Program at the University of Chicago Medical Center. She is recognized internationally for her expertise in a field that touches closer to home than most of her patients realize.
Dr. Kindler

Medical Director, Gastrointestinal Oncology

"Most of the time, I can empathize with what my patients and their families are going through."
Her father died from mesothelioma in 2001, just two years after she had come to Chicago and taken leadership of the program there. Yet it's not just her father's influence, but that of all the patients, that fuels her passion to keep searching for new and better ways to treat mesothelioma, the cancer caused by exposure to asbestos.
Patients Deserve Best Possible Care
The majority of Kindler's patients are older and male, needlessly exposed to asbestos in occupations in which they worked for many years, in which they often took great pride.
Dr. Kindler

Medical Director, Gastrointestinal Oncology

"So many of my patients are hard-working men and women – genuine, salt of the earth people – who were ready to enjoy the retirement years that were well earned. And then they get hit with this horrible disease. It can be devastating. They deserve the best possible medical care. And we can give that to them."
Kindler originally came to Chicago to head the gastrointestinal program at the Medical Center. She was told to expect maybe 10 mesothelioma patients annually.
Now she sees more than 100 mesothelioma patients each year. They come from across the country, and from around the world for her expertise.
"Mesothelioma isn't lung cancer. To understand the subtleties of it, you need an expert," she said. "Especially at the beginning, it's important to have someone who is comfortable with the disease, a quarterback who understands all the options out there."
Rare Cancer, but There is Hope
Too often, patients will come to her after they were given no hope, no options, and only a grim mesothelioma prognosis by their physician at home. Too often, they never find the kind of care she can provide.
It's understandable with a rare cancer diagnosed in only 3,000 Americans each year, a cancer that most doctors rarely see.
"This is not a one-size-fits-all disease anymore," Kindler said. "Maybe years ago it was. We can offer a range of options. We have therapies that can be tailored to the patients. There are chemotherapy drugs that work. The goal is to turn this into a chronic disease, not one where you just go home and die."
Kindler is a two-term (2006-2010) past president of the International Mesothelioma Interest Group and is an associate editor of Lung Cancer. She lectures regularly at medical and scientific gatherings around the world.
She is on the Science Advisory Board of the Mesothelioma Foundation. Her mesothelioma research has been well published. She has designed and led many innovative clinical trials for mesothelioma.
Although she also specializes in treatments for pancreatic and gastrointestinal cancers, the attention to mesothelioma and asbestos exposure is what has garnered the most attention. She often talks about the global crisis that awaits those who ignore the dangers of asbestos.
Concerns about Global Asbestos
Its use has been dramatically reduced in the United States in the past few decades, but its use is increasing in certain parts of the world, repeating the mistakes made in America through much of the 20th century. The World Health Organization estimates that more than 100,000 people will die from mesothelioma in 2012.
"I think we're beginning to see that if the rest of the world doesn't wake up, we'll have a global tragedy on our hands," she said. "It's horrifying what is going on in places like Pakistan, Russia, China. They know what they are doing. Mesothelioma is going to be a horrible problem there in 15, 20 years."
Kindler's interest in mesothelioma began during her fellowship at Memorial Sloan Kettering Cancer Center in New York. Cancer research had already captivated her.
It only grew stronger when she saw the void in Chicago. Patients who came to her were unique, much like the cancer itself.
Learn More About Mesothelioma Treatment in Illinois
Dr. Kindler

Medical Director, Gastrointestinal Oncology

"It was a really interesting dynamic. I just really enjoy seeing them, helping them. I grew up in a middle-class family. These were people who worked all their lives, did physical labor. Many of the men are the typical, stoic American male, really good people."
Kindler feels a bond with her patients today that you can hear in her voice, knowing she has a chance to help those who were wronged by companies for which they often worked, afflicted by a cancer that could – or should – have been avoidable.
"This could have been an entirely preventable disease. Companies knew the stuff was toxic and didn't protect their workers," she said. "These guys worked in the steel mills, the factories, then wore the work clothes home. And the kids sat on daddy's lap, and now are paying for it. It's sad."
Dr. Kindler's Publications
Kindler's expertise has been widely sought and she has contributed to more than 70 scholarly articles for medical journals such as Cancer Biology and Therapy. Recent publications include the 2011 articles "Update on Malignant Pleural Mesothelioma," and "Computerized segmentation and measurement of malignant pleural mesothelioma"
Disclaimer: Dr. Hedy Lee Kindler has no professional affiliation with Asbestos.com.

Get Help Contacting this Doctor
Find an Active Mesothelioma Clinical Trial
Find Now
5 Cited Article Sources
The sources on all content featured in The Mesothelioma Center at Asbestos.com include medical and scientific studies, peer-reviewed studies and other research documents from reputable organizations.
How did this article help you?
What about this article isn't helpful for you?
Did this article help you?
Thank you for your feedback.
Would you like to speak with a Patient Advocate?
Last Modified July 24, 2020