About Jessica Donington
Accolades

Board Certified in Thoracic and Cardiac Surgery

Pleural and Lung Cancer

Team Leader

Excellence in Research
Since 2007, Dr. Donington has served as an assistant professor of cardiothoracic surgery at NYU School of Medicine. She is also the director of the NYU Thoracic Oncology Translational Laboratory at Bellevue Hospital.
Upon joining the NYU School of Medicine, Dr. Donington was reunited with her long-time research mentor, Dr. Harvey Pass, a highly acclaimed thoracic surgeon with more than two decades of experience studying and treating mesothelioma.
Dr. Donington and Dr. Pass have collaborated on numerous mesothelioma studies, including investigations of new treatments like gene therapy and novel biomarkers that could help doctors diagnose patients in earlier stages of the disease, when treatment options are most promising.
In 1992, Dr. Donington earned a medical degree from Rush Medical College at Rush University in Chicago. Five years earlier, she completed undergraduate studies at the University of Michigan, which conferred upon her a Bachelor of Science degree in biology.
Dr. Donington completed her general surgery training at Georgetown University before training in cardiothoracic surgery at the Mayo Clinic in Rochester, Minn. After a brief stint at Stanford University as a thoracic surgeon, she joined the faculty of NYU.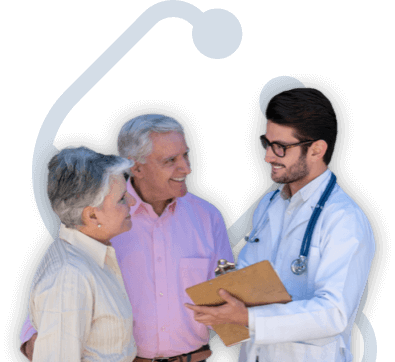 Get the Best Treatment
Get help connecting with Dr. Donington and find the treatment that's best for you.
Get Help Now
Research and Clinical Trials
As an independent investigator, Dr. Donington has dedicated much of her research efforts to osteopontin, a cancer-related protein that plays an important role in the progression of non-small cell lung cancer. In 2010, she bested more than a dozen other international applicants and won a two-year, $250,000 research grant from the International Association for the Study of Lung Cancer (IASLC) and the Lung Cancer Foundation of America (LCFA).
Dr. Donington believes grassroots organizations like the LCFA can change the course of lung cancer much like similar organizations have done for breast cancer. "First they raised awareness and removed stigma," she says. "Then they raised money to support research, which dramatically improved survival. The same can and should happen in lung cancer."
With the help of the grant, Dr. Donington initiated the first study to confirm osteopontin's potential to diagnose lung cancer earlier than currently available methods. While she has yet to uncover exactly how the protein boosts the growth and spread of lung cancer tumors, her research revealed that measuring osteopontin levels over time can help doctors accurately distinguish early-stage lung cancer from noncancerous growths. Dr. Donington continues to explore the possible benefits of this early but promising research.
See More Top Mesothelioma Doctors
Disclaimer: Dr. Jessica Donington has no professional affiliation with Asbestos.com.

Get Help Contacting this Doctor
Find an Active Mesothelioma Clinical Trial
Find Now
3 Cited Article Sources
The sources on all content featured in The Mesothelioma Center at Asbestos.com include medical and scientific studies, peer-reviewed studies and other research documents from reputable organizations.
How did this article help you?
What about this article isn't helpful for you?
Did this article help you?
Thank you for your feedback.
Would you like to speak with a Patient Advocate?
Last Modified November 16, 2018