Center of Excellence
Treatment center that utilizes a tumor board consisting of surgeons, radiation oncologists, pathologists, dietitians and other health care professionals who evaluate individual mesothelioma patients.
NCI-Designated Cancer Center
Cancer center recognized by the National Cancer Institute as one that meets rigorous standards for multidisciplinary, innovative research focused on developing new and improved approaches to preventing, diagnosing and treating cancer.
Doctors at the University of Chicago Cancer Center pride themselves in the facility's Comprehensive Cancer Center designation by the National Cancer Institute, its collaborative research program and the multidisciplinary approach of its mesothelioma program, which is among the top in the nation.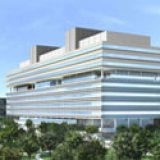 5841 S Maryland Ave, Chicago, IL 60637
A Tradition of Excellence at University of Chicago
The University of Chicago Comprehensive Cancer Center is one of the world's leading medical institutions and a destination for the difficult diagnosis and treatment of mesothelioma.
It is a National Cancer Institute Designated Cancer Center, recognized for its delivery of cutting-edge treatments and state-of-the-art research focused on advancing clinical care.
The cancer center has been breaking new ground in varied cancer advancements for decades. Researchers there identified the first chromosomal abnormality in leukemia. They also developed a novel MRI procedure to detect breast cancer at its earliest stages.
Almost two decades ago, Dr. Nicholas Vogelzang in Chicago played a major role in the FDA adding pemetrexed chemotherapy to standard of care treatment for pleural mesothelioma. His work added significant survival time for patients fighting this incurable cancer.
The rich history of the center has attracted many of the world's leading physicians, surgeons, doctors and other medical experts, including more than 200 cancer-care specialists and 200 renowned scientists who have worked on collaborative research programs within the university.
University of Chicago Cancer Center's Mesothelioma Program
The study of malignant mesothelioma has been a vital part of this institution for more than 20 years. Its dedicated, multidisciplinary medical staff provides patients an array of cancer expertise.
Dr. Hedy Kindler is director of the center's renowned mesothelioma program, one of the largest in the country. She is also medical director of gastrointestinal oncology and an expert in the research and treatment of several cancers. Much of her research has centered on uncovering new targets and novel agents for these cancers.
Dr. Jessica Donington is chief of the section of thoracic surgery at the cancer center. She and Dr. Mark Ferguson are the surgical leads for the pleural mesothelioma program. Both handle the full spectrum of lung, esophageal and mediastinal conditions. Treatment can include minimally invasive and robotic surgery.
Surgical oncologist Dr. Kiran Turaga handles peritoneal mesothelioma and has expertise in hyperthermic intraperitoneal chemotherapy (HIPEC), a procedure that has helped extend survival times dramatically for his patients.
The mesothelioma team, which also includes pathologists, radiologists, nurses and scientists, meets weekly to discuss each patient, assuring the latest multidisciplinary approach to treatment. Those treatments also could involve enrollment in a clinical trial.
Using Research to Advance Treatment at University of Chicago
Genetic research, and a personalized approach to treatment, are the hallmarks of the University of Chicago Comprehensive Cancer Center.
Scientists and physicians practice translational research, utilizing promising new treatments and procedures, including those for surgery, chemotherapy, immunotherapies and radiation.
Many of the studies are done in collaboration with the National Cancer Institute, drug manufacturers and other cancer centers. The wide scope of the research being conducted allows the cancer center to offer a range of individualized treatment options.
The University of Chicago Institute for Translational Medicine, which was created more than a decade ago, has been credited with improving treatment advances on both an international and community scale.
Its successes include implementing new screening and prevention approaches, educating local physicians and encouraging healthier lifestyles.
The annual U.S. News & World Report Best Hospitals report has repeatedly ranked the University of Chicago Comprehensive Cancer Center among the national leaders in several categories.
Mesothelioma Clinical Trials at University of Chicago Comprehensive Cancer Center
A phase I clinical trial to study the effectiveness of using the immunotherapy drug Keytruda (pembrolizumab) in combination with pleurectomy and decortication surgery for pleural mesothelioma. The surgical resection will be done at least four weeks after three cycles of the drug are completed. Standard adjuvant chemotherapy will be given following the surgery.
A phase II clinical trial using Keytruda (pembrolizumab) for those with unresectable disease. Keytruda is an immunotherapy drug that is expected to spark a patient's immune system into killing the tumor cells. Patients will be treated every 21 days for up to 24 months in the absence of disease progression.
A phase II clinical trial, known as MATCH, is studying the effectiveness of matching genetic abnormalities in tumor cells with drugs targeted specifically to fight those mutations, regardless of disease type.