Pleural Specialist
A medical doctor who treats pleural mesothelioma, an asbestos-related cancer that develops in the pleura, which is the thin lining that covers the lungs and chest wall.
Dr. Harmik Soukiasian
Thoracic Surgeon
Table Of Contents
Dr. Harmik Soukiasian is the director of the Division of Thoracic Surgery and a key member of the Mesothelioma Program at Cedars-Sinai Health System in Los Angeles.
Get to Know Dr. Harmik Soukiasian
Dr. Harmik J. Soukiasian is the Division of Thoracic Surgery director at Cedars-Sinai Medical Center and a firm believer in the multidisciplinary treatment of pleural mesothelioma cancer.
Soukiasian has affiliations with the Samuel Oschin Cancer Center, the Esophageal Center and the Women's Guild Lung Institute, all part of the Cedars-Sinai Health System.
He also is the associate director of the cardiothoracic surgery residency program.
Soukiasian has played a leading role nationally in documenting the benefits of early intervention for non-small cell lung cancers, which has increased survival times in recent years.
He is the lead surgeon at Cedars-Sinai for patients with mesothelioma.
Contact Dr. Harmik Soukiasian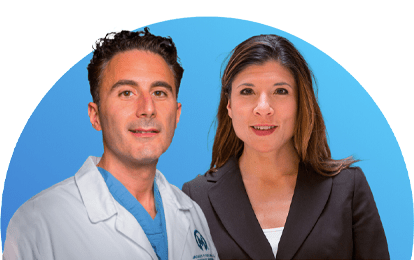 Find a Mesothelioma Specialist
Get specialized treatment from experienced mesothelioma doctors.
One of his subspecialties is minimally invasive, robotic lung and esophageal surgery. As an innovator, Soukiasian was part of the first surgical team on the West Coast to use a special implanted device to stimulate respiratory muscles in the chest for patients with amyotrophic lateral sclerosis, also known as Lou Gehrig's disease.
His clinical interests include photodynamic therapy, video-assisted thoracoscopic surgery and radiofrequency ablation. He also does lung volume reduction surgery.
Specialties of Dr. Harmik Soukiasian
Thoracic surgery
Robotic surgery
Lung cancer
Esophageal disease
Digestive disease
Dr. Harmik Soukiasian's Experience and Medical Education
Cedars-Sinai Medical Center
UCLA Medical Center (Fellowship)
Cedars-Sinai Medical Center (Fellowship)
University of Pittsburgh Medical Center (Fellowship)
Cedars-Sinai Medical Center (Residency)
University of Southern California School of Medicine (M.D.)
Awards and Certifications for Dr. Harmik Soukiasian
American Board of Surgery
American Board of Thoracic Surgery
Longmire Surgical Society
Cardiothoracic Surgery Network
Association for Academic Surgery
Publications of Dr. Harmik Soukiasian
Yao, C. et al. (2020, September 29). Senescence of Alveolar Type 2 Cells Drives Progressive Pulmonary Fibrosis. American Journal of Respiratory and Critical Care Medicine.
Soukiasian, H. (2020, June 7). Commentary: House calls, phone calls, or FaceTime! Postdischarge outcomes are improved by education and follow-up. Journal of Thoracic Cardiovascular Surgery.
Daskivich, T. et al. (2019, February 2). Association of Wearable Activity Monitors With Assessment of Daily Ambulation and Length of Stay Among Patients Undergoing Major Surgery. JAMA Network Open.
Espinoza-Mercado, F. et al. (2019, February). Does the Approach Matter? Comparing Survival in Robotic, Minimally Invasive, and Open Esophagectomies. Annals of Thoracic Surgery.