About W. Charles Conway
Accolades

Peritoneal Mesothelioma

Top Doctor

Team Leader

Works for Specialty Center

Robotic Surgery

Hyperthermic Intraperitoneal Chemotherapy
Surgical oncologist Dr. W. Charles Conway joined Ridley-Tree Cancer Center in Santa Barbara, California, in 2017, as the director of surgical oncology.
California ranks No. 1 in the U.S. for mesothelioma and asbestos-related deaths. There is a vital need to improve the treatment for this rare cancer, and Conway stepped into the role.
In his new role, Conway, is putting together a multidisciplinary team that will expand the reach of the cancer center, moving it into peritoneal malignancies.
"This is exciting to build a program, putting it together the way you think is best," Conway said. "One of the reasons I decided to make the move was to take on that challenge and grow a new program."
Conway believes the expansion of the Ridley-Tree Cancer Center will eliminate the need for patients to travel to San Francisco or Los Angeles to get first-class specialized care for peritoneal mesothelioma.
Peritoneal Mesothelioma Specialist
There are an estimated 3,000 mesothelioma cases diagnosed in the United States annually, and only about 20 percent of those are peritoneal, a cancer that can spread across the lining of the abdominal cavity and touch the nearby organs.
Mesothelioma is caused by the inhalation or ingestion of microscopic asbestos fibers, a naturally occurring mineral that was used in shipbuilding, construction and manufacturing throughout much of the 20th century.
Conway has worked with a wide range of abdominal cancers. He has done complex surgeries involving the pancreas, gall bladder, liver, bowel and esophagus. His clinical interests also include complex, upper-GI oncology surgery.
See More Top Mesothelioma Doctors
A Leader in Robotic Surgery
In 2013, Conway performed the first totally robotic pancreaticoduodenectomy (Whipple procedure) in Louisiana. The robotic approach eliminates the need for a large abdominal incision, and shortens the recovery time.
He has been successful treating many peritoneal patients with a multidisciplinary approach that includes cytoreductive surgery and hyperthermic intraperitoneal chemotherapy (HIPEC).
The surgery removes all visible signs of the cancer. It is followed by a heated chemotherapy solution that is pumped into the abdomen, then circulated for 90 minutes before being drained. The theory is that the heated chemotherapy bath can reach the microscopic cells that the surgeon couldn't remove. It is more concentrated than systemic chemotherapy.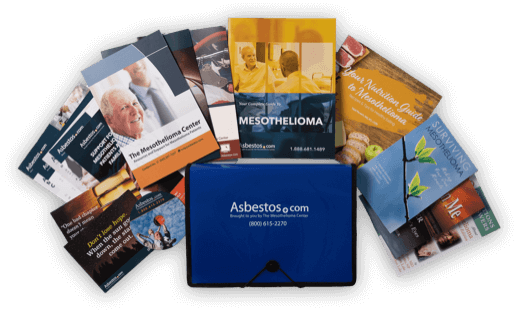 Get a Free Mesothelioma Guide
Free information, books, wristbands and more for patients and caregivers.
Get Your Free Guide
"These [mesothelioma] patients are in a tough spot, but you can make a difference for them with hard work and the experience we have," Conway said. "It's a difficult operation, and the post-operative care is difficult. But we are equipped to handle it well."
Taking a Leadership Role
Conway joined the Ridley-Tree Cancer Center in Santa Barbara, California, in 2017 as the director of surgical oncology. He did his surgical oncology fellowship at the John Wayne Cancer Institute in Santa Monica, where he first developed a strong interest in peritoneal malignancies.
He did his earlier internship and residency at Wayne State University/Detroit Medical Center, and he is board certified in general surgery. Conway is a member of the American College of Surgeons and the Society of Surgical Oncology.
He spent eight years at the Ochsner Cancer Institute in New Orleans, where he carved a reputation as a national leader in the treatment of peritoneal mesothelioma.
Conway also has taken a leadership role in researching even better ways to treat peritoneal patients, collaborating with other cancer centers, which is critical with a rare cancer like mesothelioma.
"We've seen significant progress made in treating this disease," he said. "But there is still so much more we can do."
Learn More About Mesothelioma Treatment in California
Disclaimer: Dr. W. Charles Conway has no professional affiliation with Asbestos.com.

Get Help Contacting this Doctor
Find an Active Mesothelioma Clinical Trial
Find Now
1 Cited Article Sources
The sources on all content featured in The Mesothelioma Center at Asbestos.com include medical and scientific studies, peer-reviewed studies and other research documents from reputable organizations.
How did this article help you?
What about this article isn't helpful for you?
Did this article help you?
Thank you for your feedback.
Would you like to speak with a Patient Advocate?
Last Modified March 19, 2020