Peritoneal Specialist
A medical doctor who treats peritoneal mesothelioma, an asbestos-related cancer that develops in the peritoneum, which is the lining that covers the abdominal cavity.
Dr. W. Charles Conway
Surgical Oncologist
Dr. W. Charles Conway is recognized as an innovative leader in the treatment of peritoneal mesothelioma. He serves as director of surgical oncology at the Ridley-Tree Cancer Center in Santa Barbara, California.
Get to Know Dr. W. Charles Conway
Dr. W. Charles Conway joined the Ridley-Tree Cancer Center in 2017 as director of surgical oncology, assembling its first multidisciplinary team to treat peritoneal malignancies such as mesothelioma.
He specializes in cytoreductive surgery in combination with hyperthermic intraperitoneal chemotherapy, often called the HIPEC procedure. This is allowing many of his mesothelioma patients to resume normal lives after being diagnosed with this rare and often aggressive cancer caused by exposure to asbestos.
Conway treats a wide range of abdominal diseases, both malignant and benign, involving the pancreas, gall bladder, liver, bowel and esophagus. Many of his surgeries are minimally invasive procedures, including robotic surgery, which shorten recovery time.
Before joining the Ridley-Tree Cancer Center, Conway spent eight years at the Ochsner Cancer Center in New Orleans, where he performed the first totally robotic pancreaticoduodenectomy in state history.
The expansion of services at the Ridley-Tree Cancer Center — made possible by Conway's arrival — has eliminated the need for patients to leave the Santa Barbara area to find the first-class, specialized care needed for complex peritoneal diseases.
Specialties of Dr. W. Charles Conway
Cytoreductive surgery
HIPEC
Peritoneal mesothelioma
Robotic surgery
Whipple procedure
Pancreatic tumors
Gastroesophageal disease
Liver resection
Stomach cancer
Bile duct cancer
Contact Dr. W. Charles Conway
Dr. W. Charles Conway's Experience and Medical Education
Ridley-Tree Cancer Center
Ochsner Cancer Center
Cedars-Sinai Medical Center (Fellowship)
John Wayne Cancer Institute (Fellowship)
Detroit Medical Center (Residency)
Wayne State University School of Medicine (M.D.)
American Board of Surgery (Certification)
Awards and Other Recognitions
Outstanding Clinical Faculty Award
Castle Connolly Regional Top Doctor
American Society of Clinical Oncology (Member)
2018 Donor Acknowledgement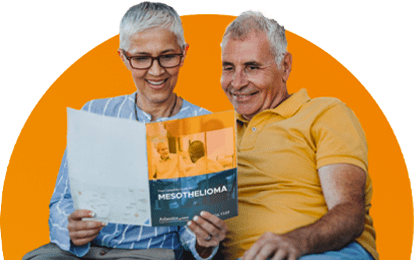 Get a Free Mesothelioma Guide
Learn about your diagnosis, top doctors and how to pay for treatment.
Dr. W. Charles Conway is a Mesothelioma Expert
Conway believes that finding a cancer specialty center with the experience his staff brings is critical to surviving a diagnosis of mesothelioma.
The intricate cytoreductive surgery, combined with HIPEC, is a procedure that can take up to 12 hours in the operating room, leading to a long but successful recovery.
"These mesothelioma patients are in a tough spot, but you can make a difference for them with hard work and the experience we have," Conway said. "It's a difficult operation, and the post-operative care is difficult. But we are well-equipped to handle it here."
Publications of Dr. W. Charles Conway
Bolton, N. et al. (2019, April 21). Multi-agent neoadjuvant chemotherapy and tumor response are associated with improved survival in pancreatic cancer. HPB (Oxford): Journal of the International Hepato-Pancreato-Biliary Association.
Bolton, J. & Conway, W.C. (2011, October). Postgastrectomy Syndromes. The Surgical Clinics of North America.
Conway, W.C. & Bolton, J.S. (2011, March). Surgical Treatment of Pancreatic Cancer. Journal of Louisiana State Medical Society.